The latest Peloton Bike software update includes a new beta feature for some people that allows members to view other members' milestones on live classes. Members who are part of the beta should now see milestones populate in the feed box on the left-hand side of the screen in the same box as high-fives.
These milestones typically appear when taking an on-demand class, but have never been available during live rides. For example, if you're taking an on-demand ride, chances are you've seen a notification in the feed box that a fellow rider is celebrating their 100th, 500th, 1000th, etc. milestone ride. Next to their name and milestone is the high-five button, so that you can easily congratulate them on their achievement.
Now these milestones are also appearing during live rides, meaning that you'll be able to see in real time which of your fellow riders are celebrating a milestone – and potentially hoping to receive a shoutout from the instructor.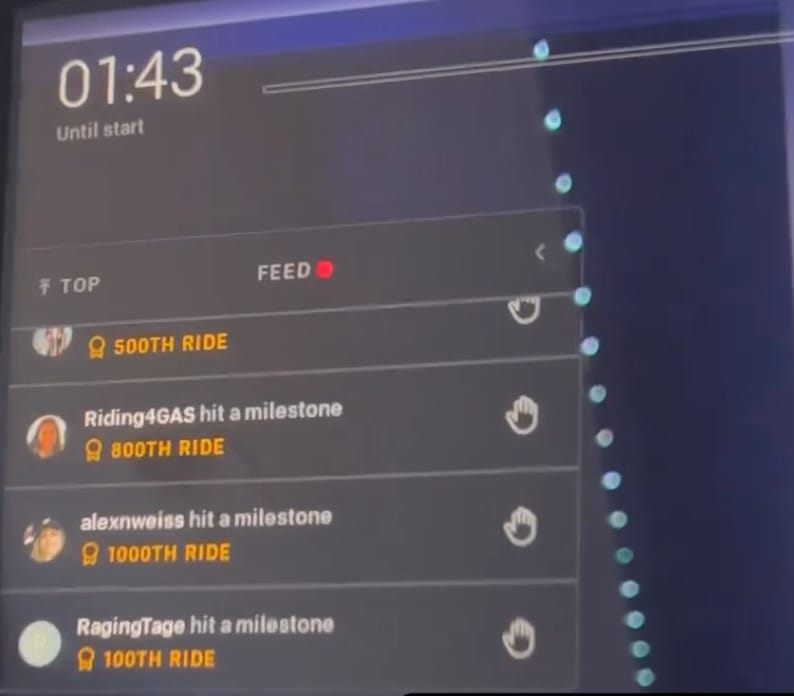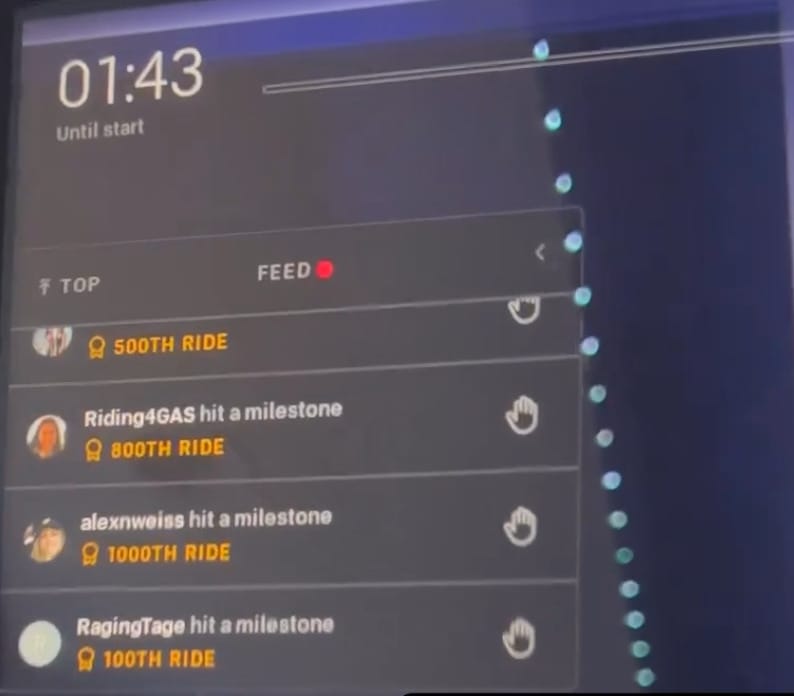 This has been a long requested feature from some members, and it appears to finally be rolling out to some members with the latest software update. Peloton has not shared how slow the rollout for this feature will be, or when all members can expect to receive it. However, it did require a software update for those members who received the feature.
Though we cannot say with absolute certainty, this feature will likely be making its way to other Peloton products and modalities – like the Tread and Row – in the future. It is currently unclear whether the feature will be available on the App as well, but we will be sure to share updates as the feature rolls out. Currently, milestones are not viewable on the App whether the class is live or on demand.
Are you excited to see other members' milestones on live rides moving forward?
---
Want to be sure to never miss any Peloton news? Sign up for our newsletter and get all the latest Peloton updates & Peloton rumors sent directly to your inbox.