Peloton instructor Jeffrey McEachern will appear at a meet & greet event in Berlin, Germany on September 23, 2023. The event will take place ahead of the Berlin marathon, which Jeffrey will be running in. Peloton shared the news via Facebook (rough translation):
Berlin, get ready for a RUN & FUN with Jeffrey McEachern – Peloton and our very own Chief of Good Vibes – 261 Club Deutschland
The day before the Berlin Marathon you can meet Jeffrey and our running community in the Peloton showroom 👟
Together we start with Jeffrey's valuable tips and tricks for a successful race day. Then a small joint run will follow through Berlin with 261 Club Germany, drinks & snacks, motivation bracelets, etc.
Bring your loved ones too – everyone is welcome. The event is free to attend, all you need is to register: Berlin@onepeloton.de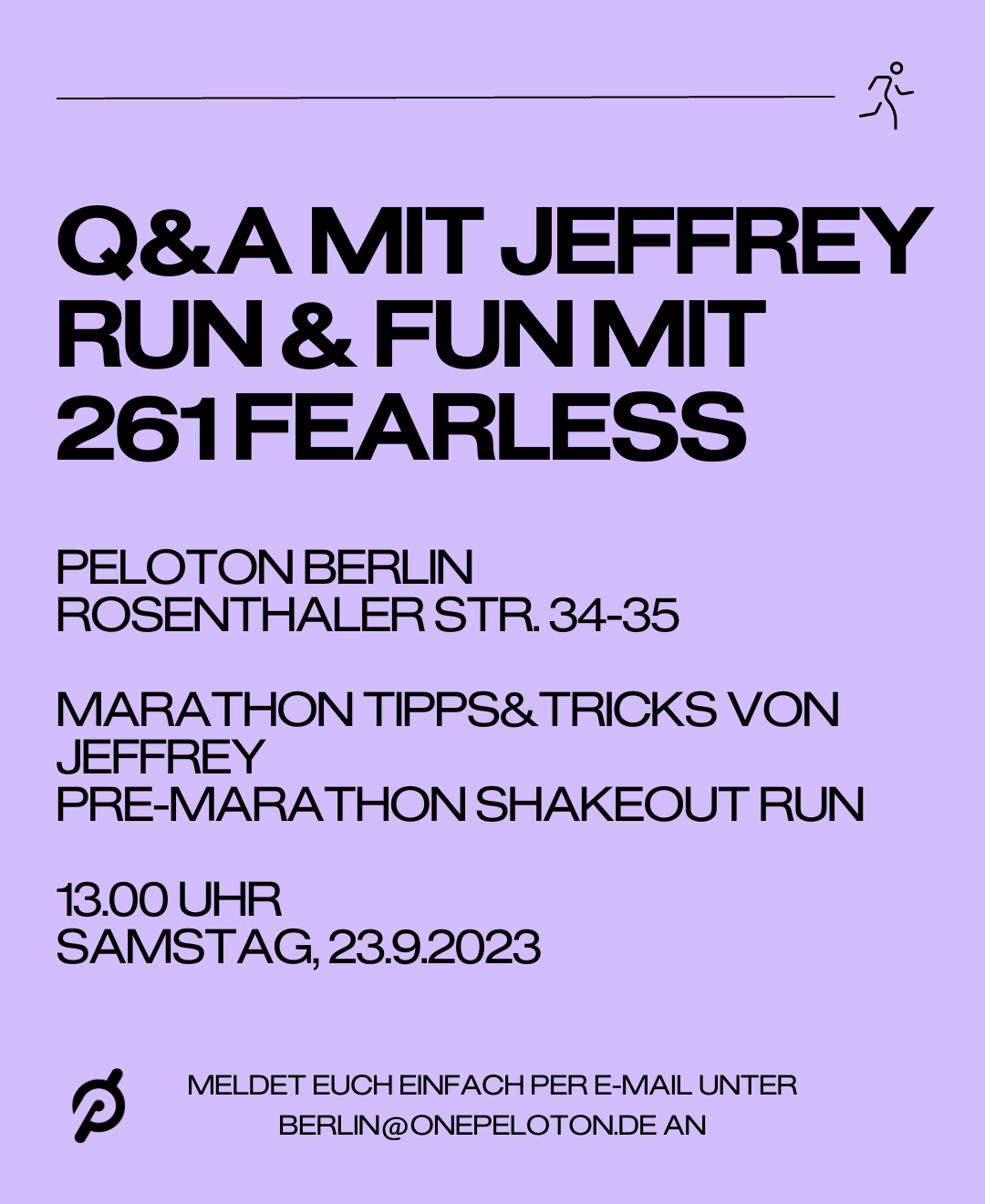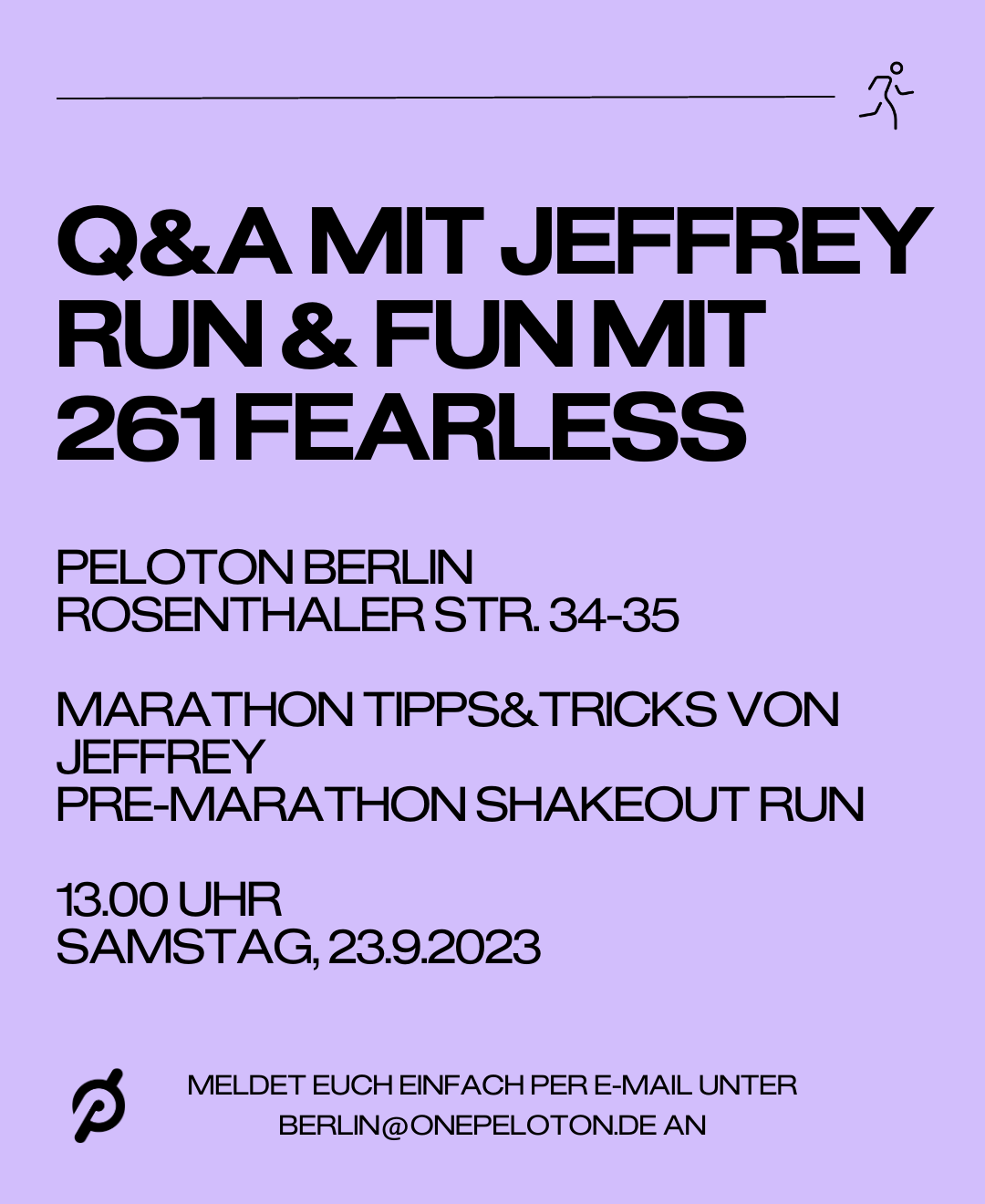 The event will take place on Saturday, September 23 from 1:00-4:00pm at the Peloton retail store in Berlin, located at Rosenthaler Str. 34-35. The event will begin with tips & tricks for preparing for and running a race, and will be followed by an outdoor "pre-marathon shakeout" run (Update – we've been told Jeffrey likely won't be doing the actual shakeout run itself). There will also be light refreshments and "motivation bracelets." The event is being held in collaboration with 261 Fearless, a global non-profit organization that aims to empower women through running.
The Berlin Marathon will take place the following day on September 24. Jeffrey is participating and has been sharing his training journey on social media. Jeffrey also recently posted a video to Facebook inviting members to Saturday's event.
There is not a dedicated event page to RSVP or secure tickets – those interested in attending are instructed to email Peloton at Berlin@onepeloton.de. Members can bring non-Peloton member guests along with them as well.
Peloton held a similar event with Jeffrey in Berlin earlier this year, ahead of the Berlin half marathon. Peloton has been significantly increasing the frequency of their in-person meet & greet events throughout 2023. If you're interested in reading about other past events, check out our site.
If you're interested in attending the event in Berlin on September 26, be sure to email Berlin@onepeloton.de to register!
---
Want to be sure to never miss any Peloton news? Sign up for our newsletter and get all the latest Peloton updates & Peloton rumors sent directly to your inbox.