Guide to Peloton Century Shirts
Guide to Peloton Century Club Shirts


Update for 2023 – Peloton has announced that as of March 2023, the free century club shirt program will be ended. Instead, they have a new milestone apparel collection available for sale (affiliate link) that members can buy when they want – but no more free shirts will be given out to any members.


Update – As of August 31, 2021, the century club shirt will only be for All Access members (people who own Peloton hardware). See this article for details.


FAQs, Timelines, Costs, etc
What is the Peloton Century Shirt?
A fun program that Peloton has is that once you hit 100 workouts of a certain type (for example, 100 cycling workouts completed), you are eligible for a Peloton Century Club Shirt! Peloton will send you this specially branded t-shirt showing that you hit that milestone of 100 workouts, for the low, low cost of FREE! Unfortunately, at this time Peloton does not have any other giveaways for milestones of 200, 300, 500, 1000 or more!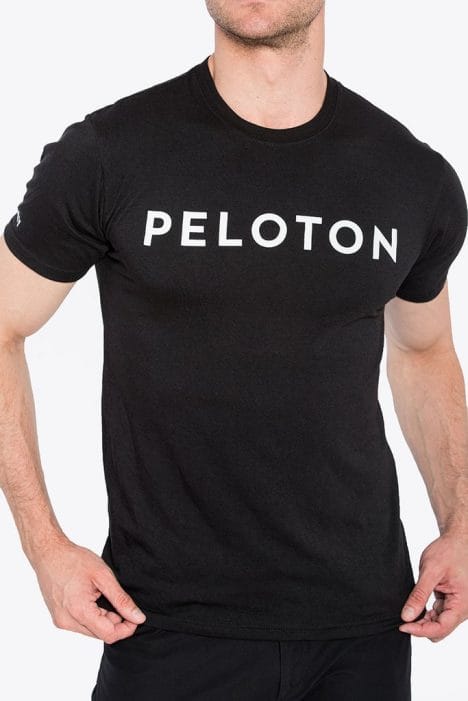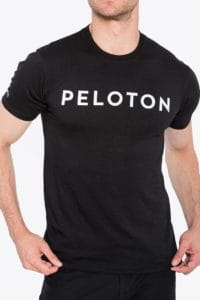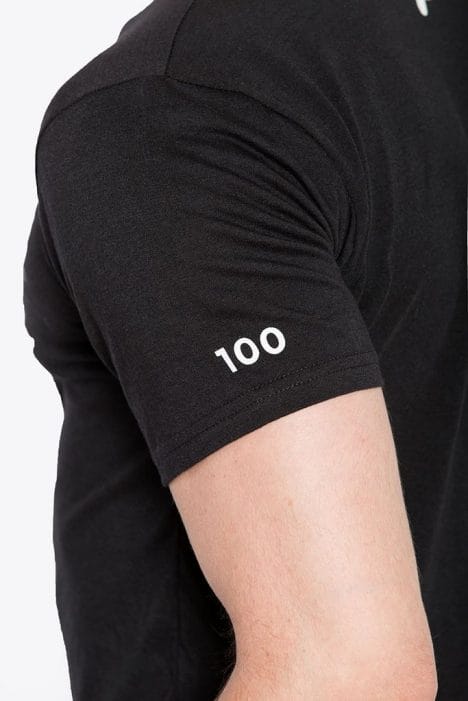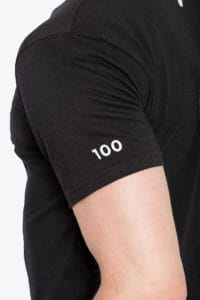 Peloton Century Shirt Eligibility, Timeline & Shipping
(Or "How long does it take to get my Peloton Century Shirt"?)
A little patience is required here. Once you have hit your 100th workout of the same type, you will not immediately magically get an email. It generally takes 5-7 business days for you to get an email congratulating you on your milestone and giving you your century shirt code and link. If after a week you haven't received it, reach out to Peloton support and they can resolve it for you quickly!
Once you have your code, you then place your order through the Peloton Century Club. Shipping times vary, however, you should expect it to leave Peloton's warehouse within 3-5 days in most cases. After that, it's up to how long it takes USPS to get from the warehouse to your location! You will get an automated email from Peloton once your order has shipped with your USPS tracking number.
As far as who is eligible? Everyone who completes 100 Peloton workouts of the same type. So 100 bikes, 100 treads, 100 yoga workouts….you get the idea!
Peloton Century Shirt Sizing & Fit
Starting in summer of 2019, Peloton changed to a unisex shirt for the Peloton century shirt to help streamline the shipping & fulfillment process.
Most people report that the Peloton Century Shirt sizing is either true to size, or slightly small. Reports are more mixed on if you can put your century shirt in the wash. While some people report that they have no issues, and even dry it, others report that theirs shrank a size or more upon washing/drying of it. To be safe, wash cold and hang dry!
*Note – prior to the change in summer of 2019 to the new unisex shirt, it was widely reported that they previous shirt type ran small. We note this just to say if you see feedback somewhere on sizing, be sure to check the date of it to see if it was the old shirt type or the new!
Peloton Century Shirt FAQs & Tips
How does the process of ordering a century shirt work?
Within a week or so of completing your 100th workout, you should receive an email from Peloton. It will contain your unique order code, and direct you on how to place the order.
Where do I actually place my order for the Peloton Century Shirt?
Your email from Peloton will contain a link, along with your code. However, the website you will be sent to is https://pelotoncenturyclub.com/. There's not much you can do without your code though!
I completed my 100th workout but haven't gotten an email from Peloton
The quickest way to solve this problem is to get online and reach out using the chat box on Peloton's website to contact Peloton customer support. They'll be able to verify your workouts manually, and then issue you a code so you can go order your shirt.
How much does the Peloton Century Shirt cost? Is the Peloton century shirt free?
Yes! The shirt itself is free, and as of 2020, shipping and handling is free as well. Prior to 2020, Peloton would charge you for shipping & handling, which usually cost around $7, and then you would have to pay any state taxes on that amount. With the new system in 2020, you don't pay a dime!
What is the Peloton Century shirt made out of? 100% cotton? Blend?
The century shirts are 100% – definitely not a tech tee or anything fancy like that. Most people report they think it is a "soft cotton", vs the rougher types you sometimes get. However, being 100% cotton, be careful when drying it to prevent shrinkage!
Will I get a century shirt if I do 100 workouts on the Peloton Tread?
Yes! Completing 100 workouts for any fitness discipline qualifies you for the Peloton Century shirt. So if you have a Tread, no worries, you can get a century shirt too!
Can I get a second century shirt for doing both 100 bike workouts and 100 tread workouts?
Nope! Only one century shirt per user.
One per user? So if my partner and I share a Peloton subscription, can we both get a century shirt?
Yes! Once another member reaches 100 workouts of a single type, they will be able to get their own century shirt as well.
To confirm – if I do 50 cycling workouts and 50 tread workouts, do I get the century shirt then?
No, sorry. You have to 100 workouts of a single type – not just 100 overall workouts.
Is it really 100 workouts of any type?
At the time of publishing, doing 100 workouts of any of the following types qualifies: cycling, running, boot camp, yoga, floor workouts. And don't worry, once the Peloton Rower is officially announced, we would expect it to qualify for a century shirt too!
I'm an app user. Can I get a Peloton Century Shirt after 100 workouts?
Yes! Peloton digital app users are also eligible to get a Peloton century shirt. The same eligibility rules apply – you have to complete 100 workouts of the same type first.
I'm in Canada. Can I still get a Peloton Century Shirt from Canada?
Yes. As of fall/winter 2019, Peloton created a separate century shirt portal just for their Canadian members. Look for your email with specifics on how to access it and order you century club shirt.
I'm in the UK. Can I still get a Peloton Century Shirt from the UK?
Yes. Same answer as above! Peloton has a different fulfillment process for the UK, so look out for your email with specifics (or reach out to Peloton support if you don't get your email automatically).
Is there a Peloton Century Club pin?
A few showrooms have started handing out special pins to people who complete their century ride in a Peloton showroom. There's not really a rhyme or reason right now to which showrooms hand them out, and even ones that do don't hand them out every time. But it's not something that is shipped from the Peloton Century Club web portal.
Do you have a question we didn't answer? Just let us know and we'll update the guide with it!