Numerous Peloton instructors have shared the same video on social media showing that a global instructor meetup is currently unfolding in New York City, while teasing "big things" for the future. Head instructor Robin Arzón posted the video along with the caption:
Our global Instructor team is together for the next 2 days! Big things coming soon. Stay tuned, Fam! 👀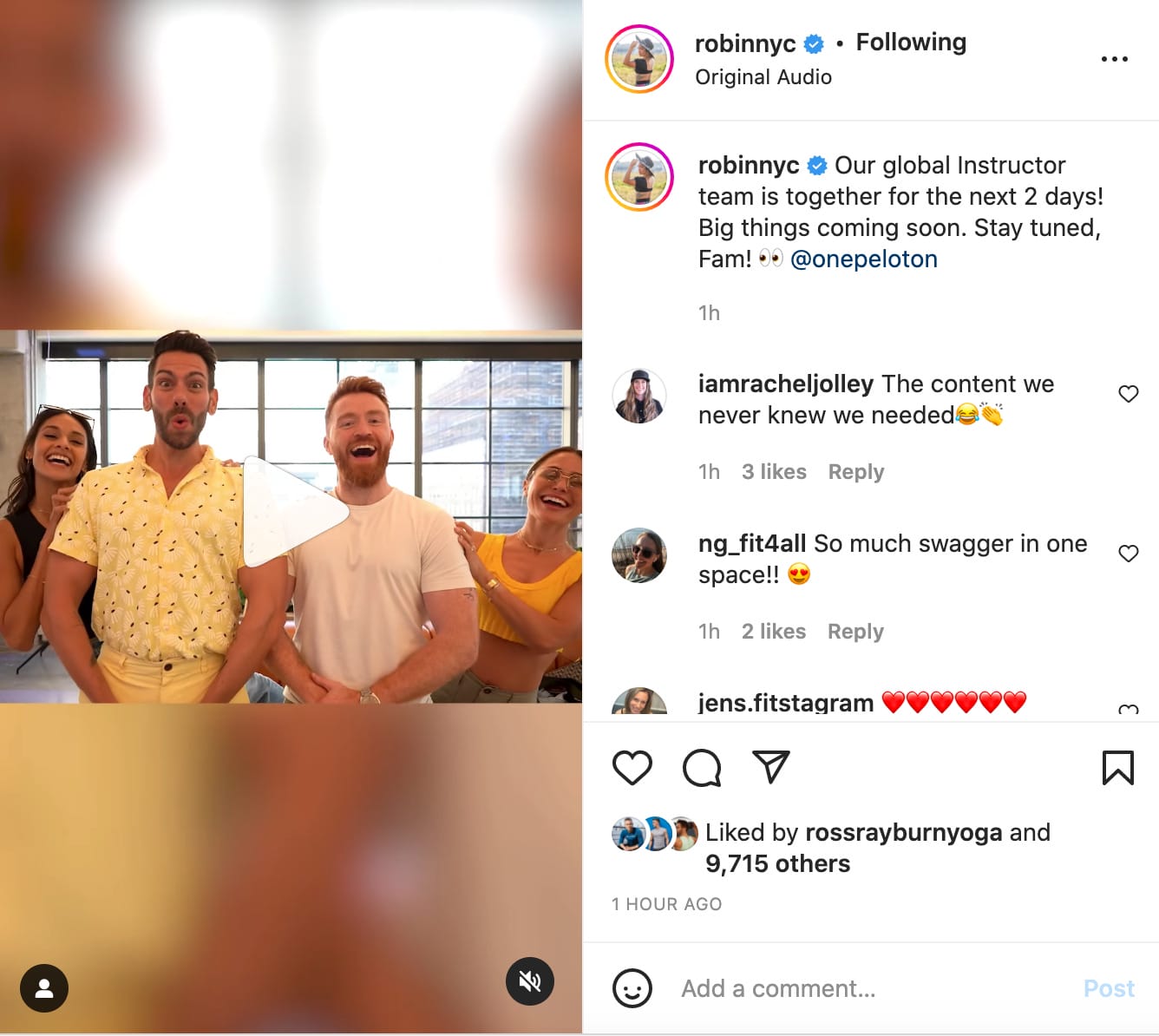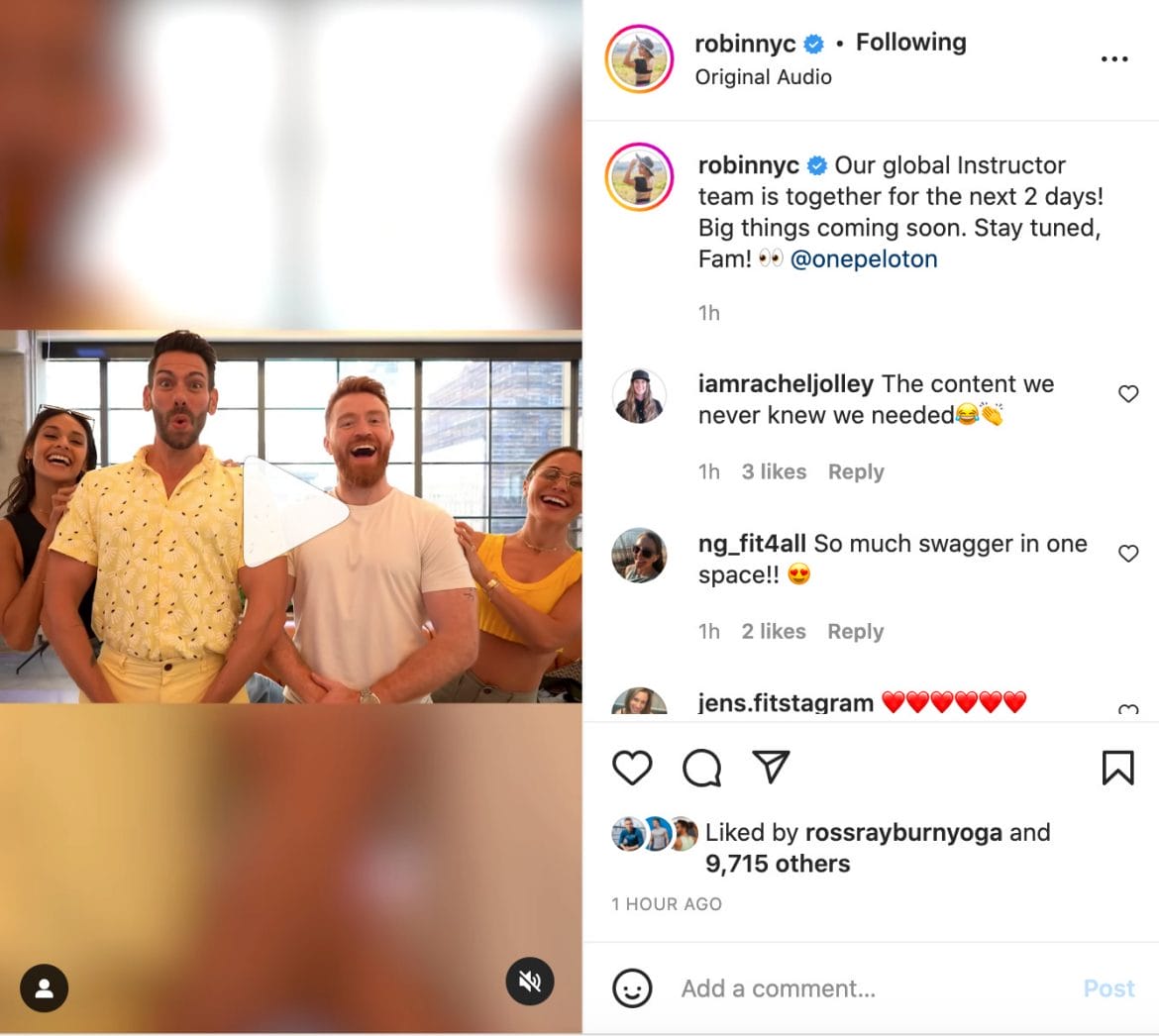 The video shows instructors from the U.S., U.K., and German teams all together in one place – for the first time, since many current instructors were only recently hired. They appear to be in the NYC Peloton office, and funnily enough many of them are wearing name tags in the video.
The Peloton studios – both in NYC and London – are currently closed (aside from one live roll call strength class) from June 6-7. There is also a reduced schedule in Peloton Studios New York (PSNY) and no live classes from Peloton Studios London (PSL) on June 8.
Peloton shared last week that members should expect a reduced live class schedule throughout the month of June while they prepare to open studios to the public for the first time. While Peloton hasn't yet announced an exact date, we've previously reported on both rumors of a soft reopening in June and a full reopening in August.
This latest closure is likely also in part to allow for this global instructor meetup. It's currently unclear exactly what the instructors are working on together, but note that Peloton is holding a press preview of PSNY on June 10, so they could be doing some preparatory work for that.
What do you think the instructors could be working on during this global meetup?
---
Want to be sure to never miss any Peloton news? Sign up for our newsletter and get all the latest Peloton updates & Peloton rumors sent directly to your inbox.