Peloton has begun to remind members who own a Bike and Bike+ that they should replace their pedals once per year. Members may start to see pop-up reminders on their Bike or Bike+ screens in the coming days & weeks.
The on-screen reminder has the header "Pedal Maintenance Notification", and contains the following message:
To properly maintain your Peloton Bike/Bike+, we strongly recommend you replace your pedals annually. For more information, scan the QR code.
It looks similar to this: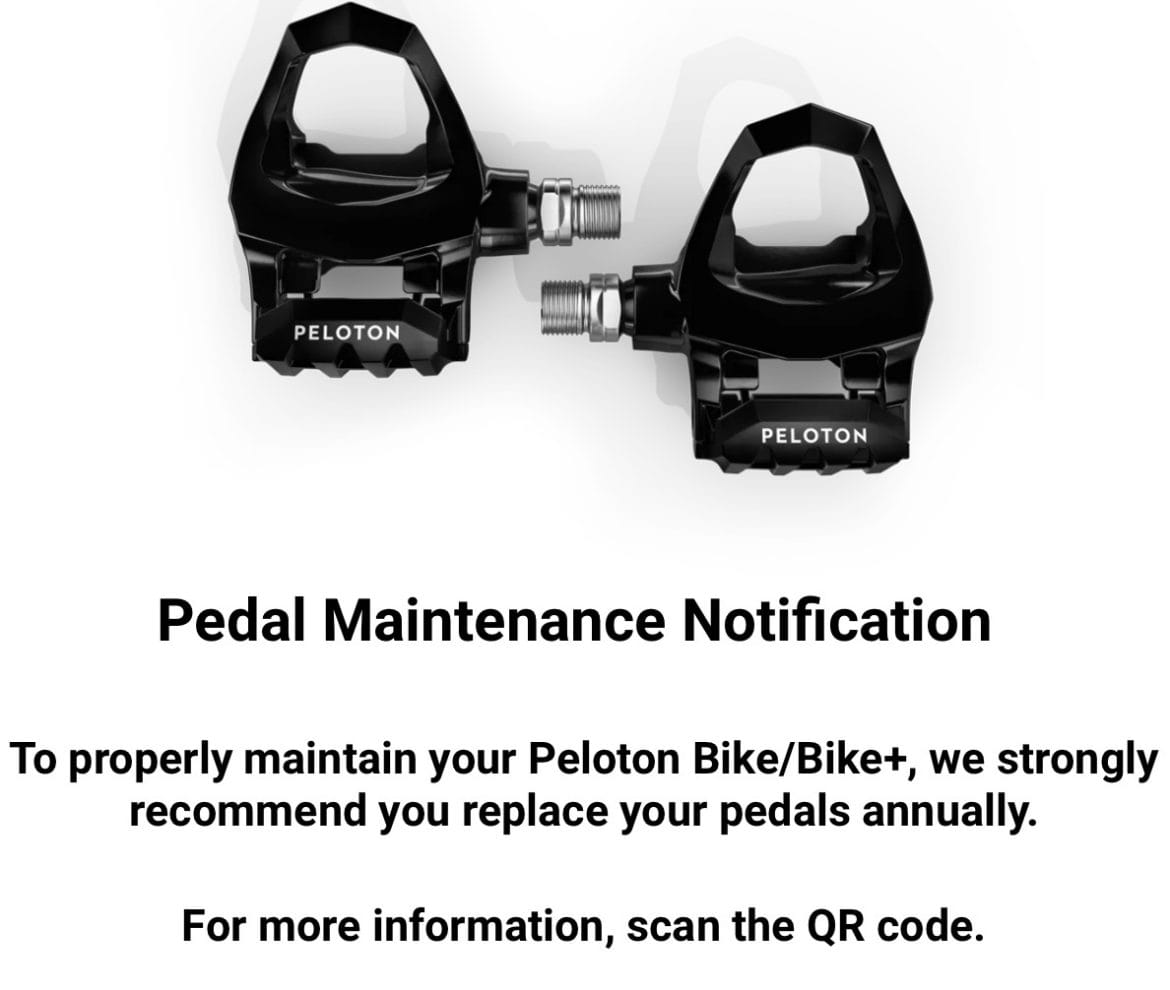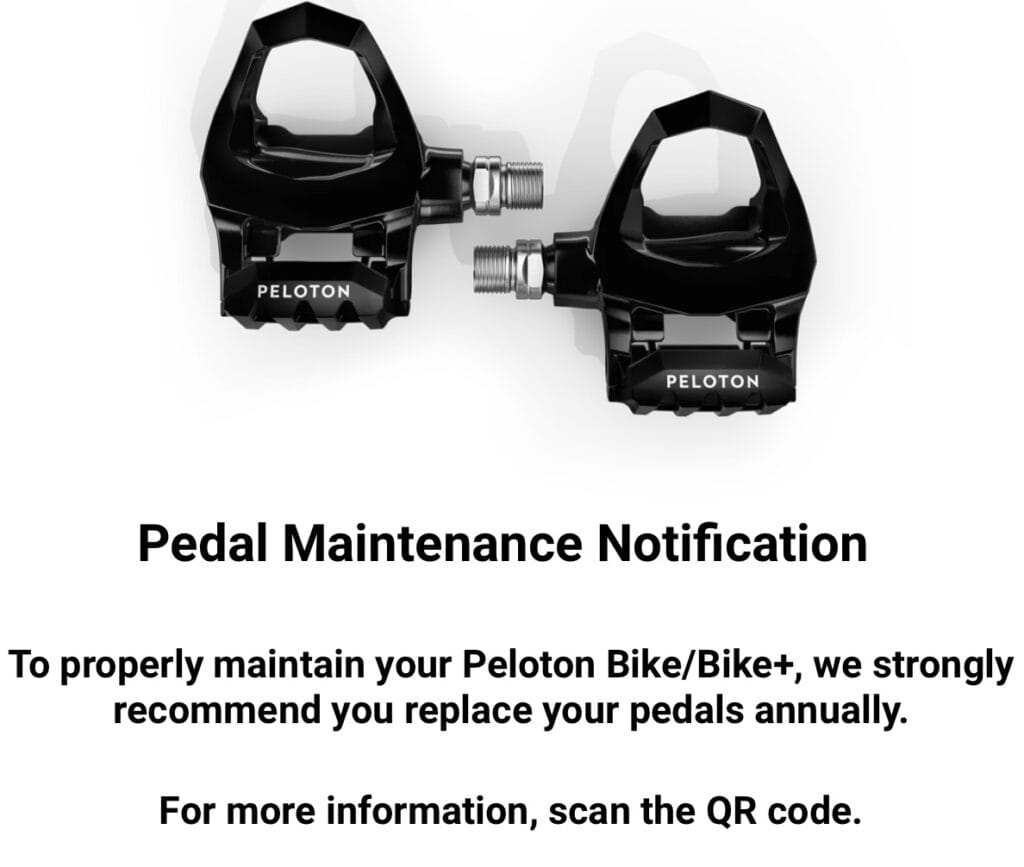 The QR code will link members to a support page (which has existed for years) that contains the recommendation pedals be replaced annually. The support page says:
Pedals on any stationary bike should be replaced regularly to avoid failures that can result from wear and tear.
We highly recommend replacing your pedals annually as part of routine maintenance to ensure that your Peloton Bike or Bike+ remains in proper working order.
The page includes a video tutorial with instructions for how to remove old pedals and install new pedals. This is in addition to other recommended regular maintenance, such as tightening the pedals and adjusting the pedal tension.
However, this will be the first time Peloton has nudged members to replace their pedals via a pop-up on the device itself. This appears to be an annual alert moving forward, so members will likely receive another notification yearly from now on.
Note that the reminders are apparently being rolled out slowly, so not all users should expect to have received the alert just yet.
Pedals can be purchased via Peloton's website for $55, or there are a number of options on Amazon & other retailers. You can read more about Peloton's recommended pedal maintenance via the dedicated support page.
---
Want to be sure to never miss any Peloton news? Sign up for our newsletter and get all the latest Peloton updates & Peloton rumors sent directly to your inbox.