Peloton has started to announce the details of their annual Women's History Month celebration for 2022! They first shared the news via Instagram:
Every discipline. Every skill level. Every mindset. The Peloton community is full of inspiring women finding their strength every day. This Women's History Month, join us for classes and more as we celebrate our millions of women Members around the world and all the ways they show up strong—for themselves and for each other. 🌟
Members will see Women's History Month (abbreviated as "WHM") classes appear on the schedule throughout the month of March across fitness modalities. These classes will be placed in the Women's History Month Collection for easy access. You can also view some classes from 2021 and 2020 in the collection.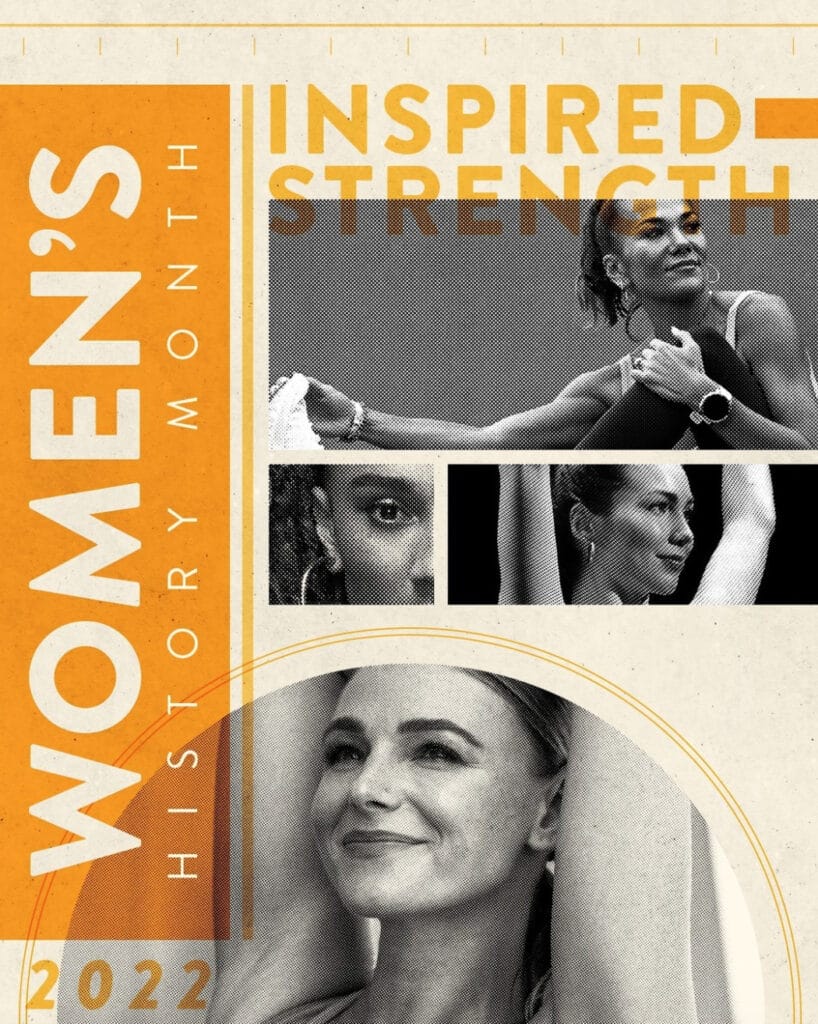 Peloton has already announced numerous upcoming classes, including a Two-for-One Ride with Leanne Hainsby and Hannah Frankson on March 6. Leanne and Hannah taught a Women's History Month Ride together back in 2020, and Leanne shared her excitement about their upcoming reunion via Instagram.
2 years on, and we're back for round 2 @onepeloton 🎉
2-4-1 Women's History Month ride with myself and @hannahfrankson this SUNDAY, 6th March 1pm (UK time)
Lips sealed on what to expect, but let us just tell you that WE ARE SO READY for this. Riding SIDE BY SIDE, riding LIVE, and riding to empower YOU! So, hands up if you're joining us on the leaderboard 🙌❤️
There will also be a Two-for-One Yoga Flow with Anna Greenberg and Aditi Shah on March 15. This will be another reunion for the WHM class they taught together in 2020.
If you enjoy these classes with multiple instructors, you can find a full list of Peloton classes with more than one coach on our list here.
Peloton is also introducing "Power Stack" classes, which are shorter duration classes (30 minutes or less) designed to be stacked with other content. The first round will include classes with Mayla Wedekind, Nico Sarani, Jenn Sherman, Emma Lovewell, Susie Chan, and Chelsea Jackson Roberts. An example of the class description for one of these is: "Celebrate International Women's Day in this special two-part stack with Jenn on the Bike and Emma on the strength mat, where you'll embrace the power within, and become stronger alongside the Peloton community."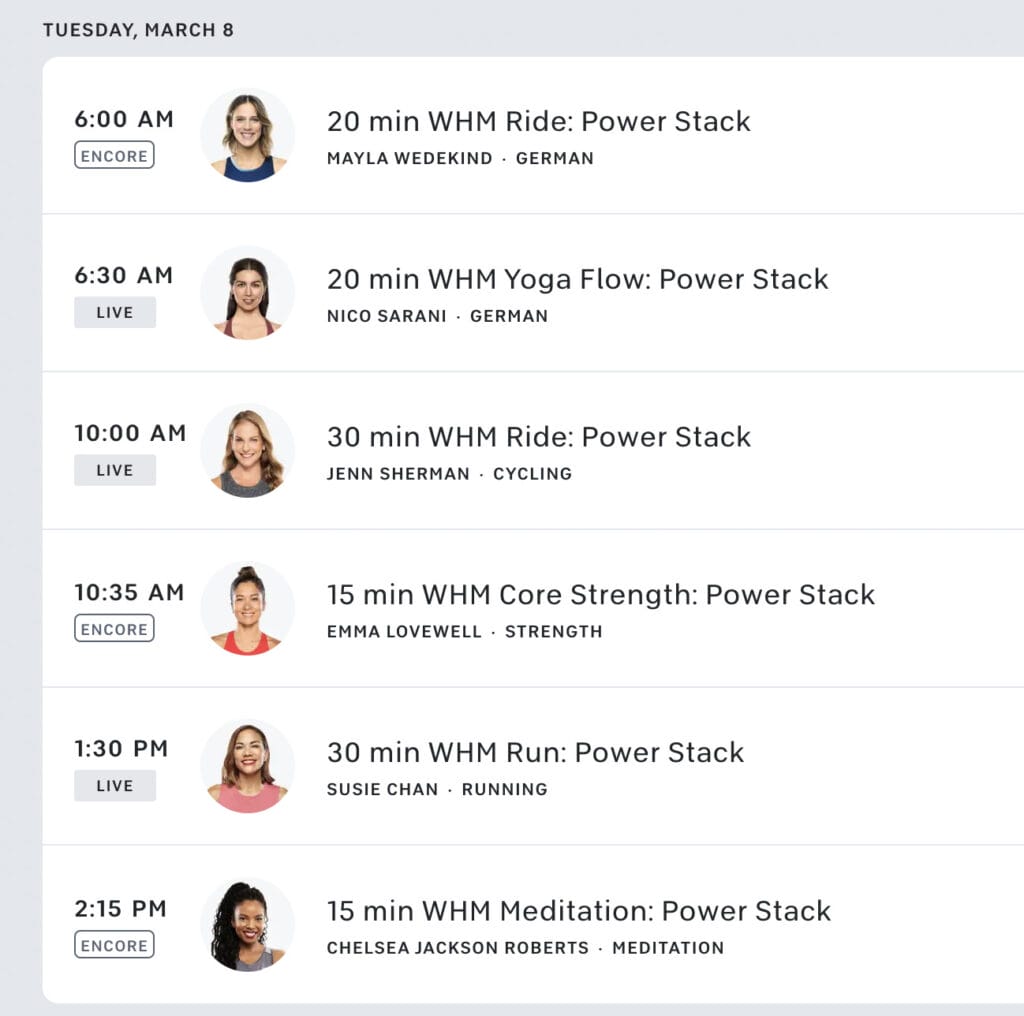 In addition to the new content, Peloton will also encore past Women's History Month classes throughout the month.
Peloton also sent an email communication to members highlighting upcoming classes, and sharing details about their continued partnership with 261 Fearless. 261 Fearless is a global women's running organization that aims to empower and connect women through running. Peloton made a $100,000 charitable contribution to the organization last year, and will donate another $50,000 this year:
We're proud to deepen our partnership with 261 Fearless—a global organization helping women cultivate fearlessness through running. Over the past year, Peloton has supported the growth of their education program for women leaders and running coaches. This year's donation of $50,000 will continue expanding the impact of running and its empowering effect on women coaches and program participants around the world.
Peloton's Women's History Month Celebrations have been evolving for the past couple of years. You can read about the 2021 programming here. All classes will be added to our Women's History Month Class List as they become available! There is expected to be a special badge for the 2022 Peloton Women's History month classes as well, which you'll be able to find on our badge list here.
---
Want to be sure to never miss any Peloton news? Sign up for our newsletter and get all the latest Peloton updates & Peloton rumors sent directly to your inbox.