Peloton has announced that the strength studio at the new Peloton Studio in London will be closed from January 10 through January 31 while they "work on some new and exciting things." Peloton posted the notification in the Official Peloton U.K. Member Group on Facebook last week, saying:
Dear Members,
From Monday 10 Jan onwards for the remainder of the month, our Strength studio at Peloton Studios London will be closed while we work on some new and exciting things! During this time, there will only be live strength classes on the schedule from our studio in New York. New classes with Ben Alldis – Peloton, Erik and Marcel will continue to be released on demand, and Encore classes will still be available on the schedule.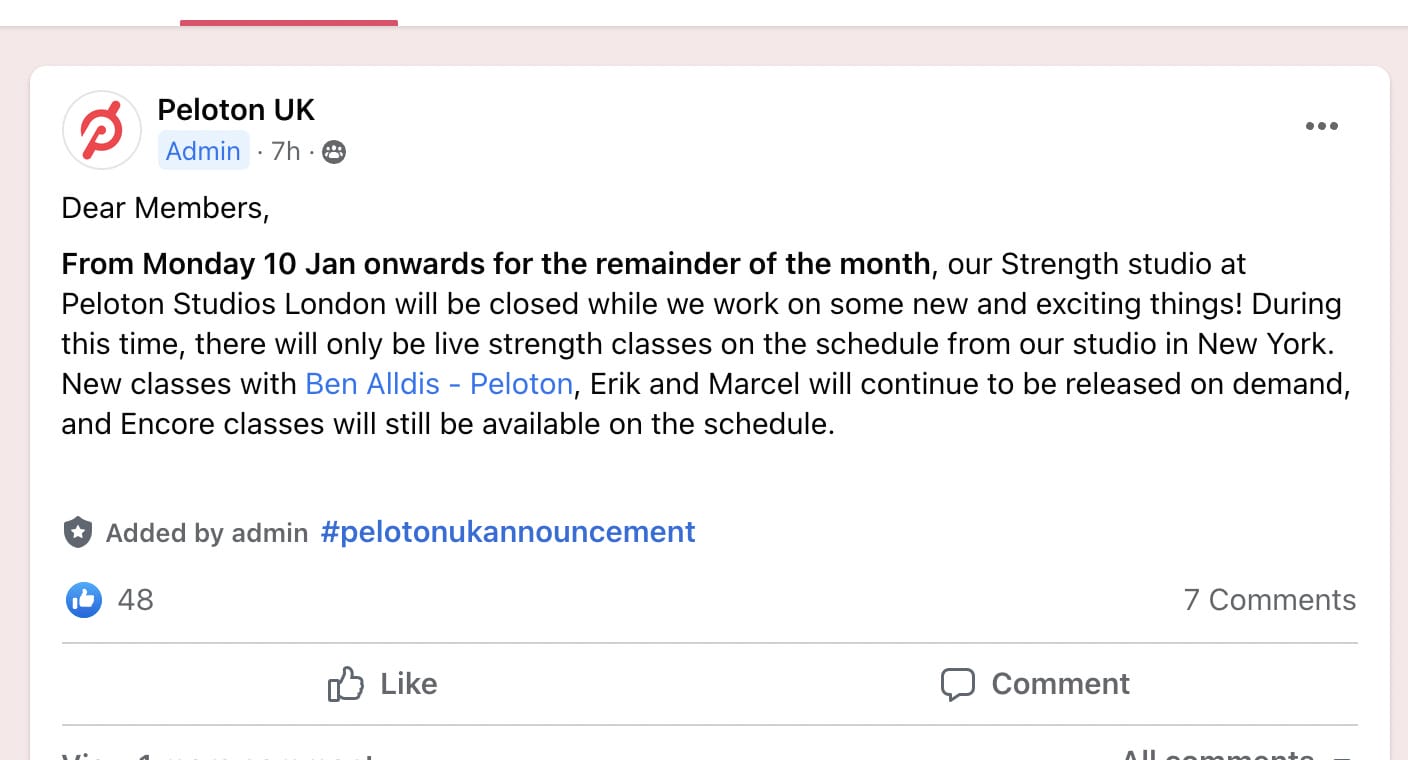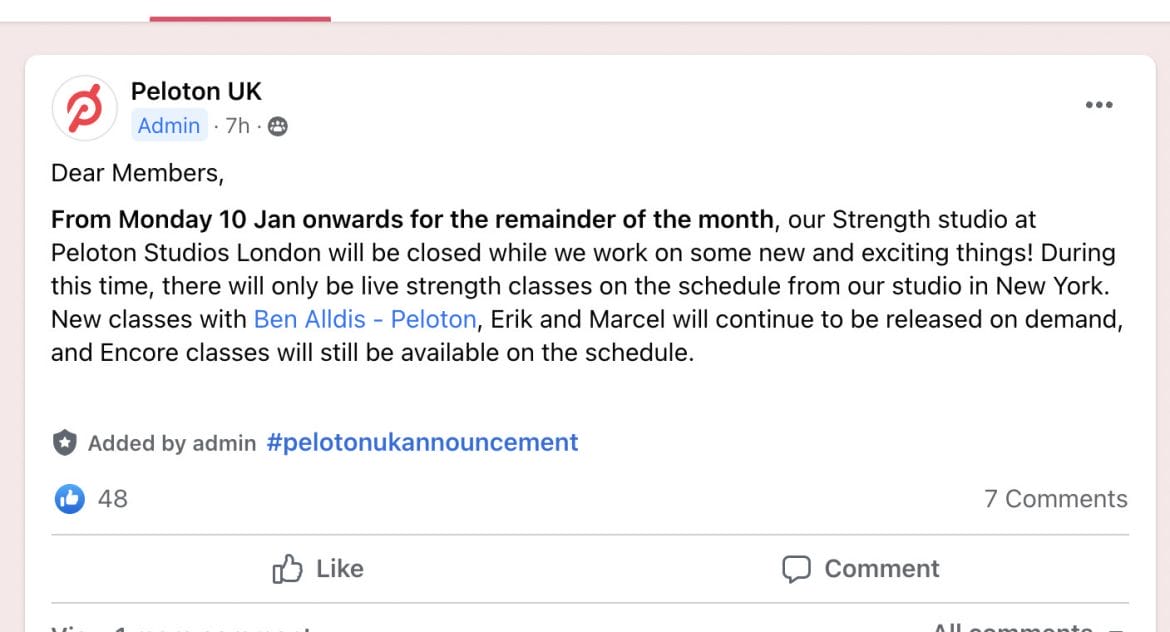 This is a 21 day closure, leaving members without live strength classes from the U.K. studio for a total of three weeks. However, as Peloton stated, the three strength instructors who teach from the U.K. studio – Ben Alldis, Erik Jäger, and Marcel Maurer – will continue to drop pre-recorded content on demand until the studio reopens.
This closure is a bit surprising considering that the new U.K. studio only recently opened in September of 2021. However, the U.S. strength studio also had a 2.5 week closure last May after only being open one year. Similarly, the yoga studio closed the month prior and resumed live classes with an entirely new look. When the U.S. strength studio resumed live classes, it more closely resembled the remodeled yoga studio. The current U.K. strength studio already aligns somewhat with the aesthetic of the U.S. studios, so it's less clear what exactly Peloton will be working on.
One possible reason for the closure is simply that Peloton needs extra space & time to work on new programs. Peloton has recently released two brand new strength-based programs out of the US studio – Andy Speer's Total Strength 2, and Emma Lovewell's Crush Your Core 2.
Another possibility is the closure could be related to the launch of Peloton's newest product and first strength connective device, the Peloton Guide. Officially announced last November, the Peloton Guide is an AI camera that allows users to monitor their form, count their reps, and even see themselves on screen. We've already seen content begin to drop – only to be removed shortly thereafter – that appears to be connected to the upcoming release of the Peloton Guide.
What do you think the U.K. strength studio closure is about? Could it be solely a cosmetic update, or perhaps related to a new product?
---
Want to be sure to never miss any Peloton news? Sign up for our newsletter and get all the latest Peloton updates & Peloton rumors sent directly to your inbox.