Peloton appears to be preparing classes for the launch of the Peloton Guide, their newest device and first connected strength product. Officially announced last November, the Peloton Guide is an AI camera that allows users to monitor their form, count their reps, and even see themselves on screen.
Over the past couple of days, numerous classes have temporarily popped up in the on demand strength library, only to disappear shortly thereafter. One of the classes was instructed by Selena Samuela, and another by Adrian Williams.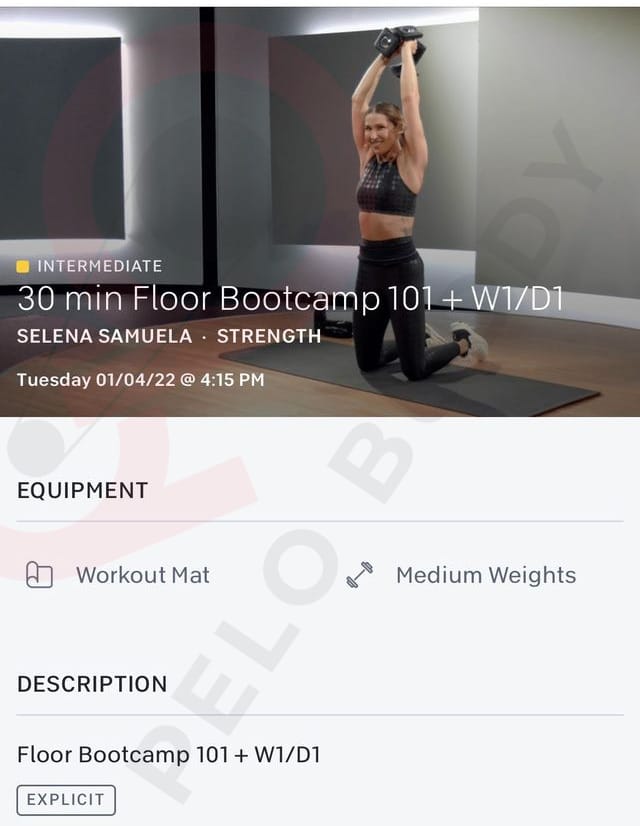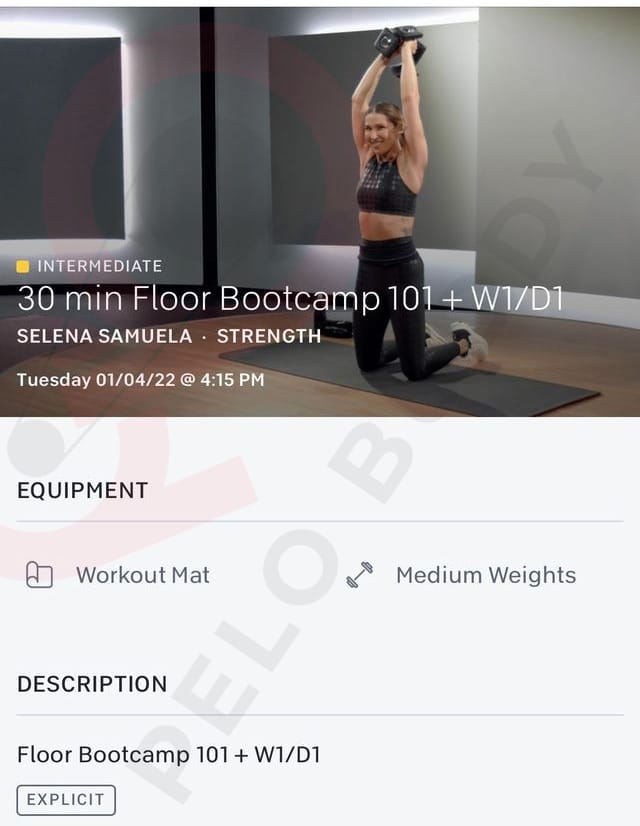 Both classes had titles that we've not yet seen in Peloton strength content – a 30 minute "Floor Bootcamp 101″ and a 30 minute "Legs & Core." Selena's class also had a "W1/D1" designation at the end of the title – suggesting that this class could be destined for a new program Peloton may launch along with the Peloton Guide ("W1/D1" meaning "Week 1/Day 1"). Adrian's class also contains a suffix – "SPLT-115" – that is likely internal for now and will be removed once the classes officially drop on demand. You can view the collection of all current programs using our list.
Peloton has previously confirmed there will be specialized programs for the guide. Press releases have talked about how they will "update and enhance Peloton Guide continuously by constantly training the machine learning model on new movements and disciplines and adding new Instructor-led training programs and classes." They have also mentioned that coaches will "lead specific classes and programs that take advantage of Peloton Guide's advanced technology and new features to target specific body parts, track progress, and completely revamp strength training."
Though Peloton is clearly already preparing specialized content for the release of the Peloton Guide, the formal launch is likely still months away. The official Peloton page still indicates a release in "early 2022;" however, there is likely another round of beta testing happening with the device.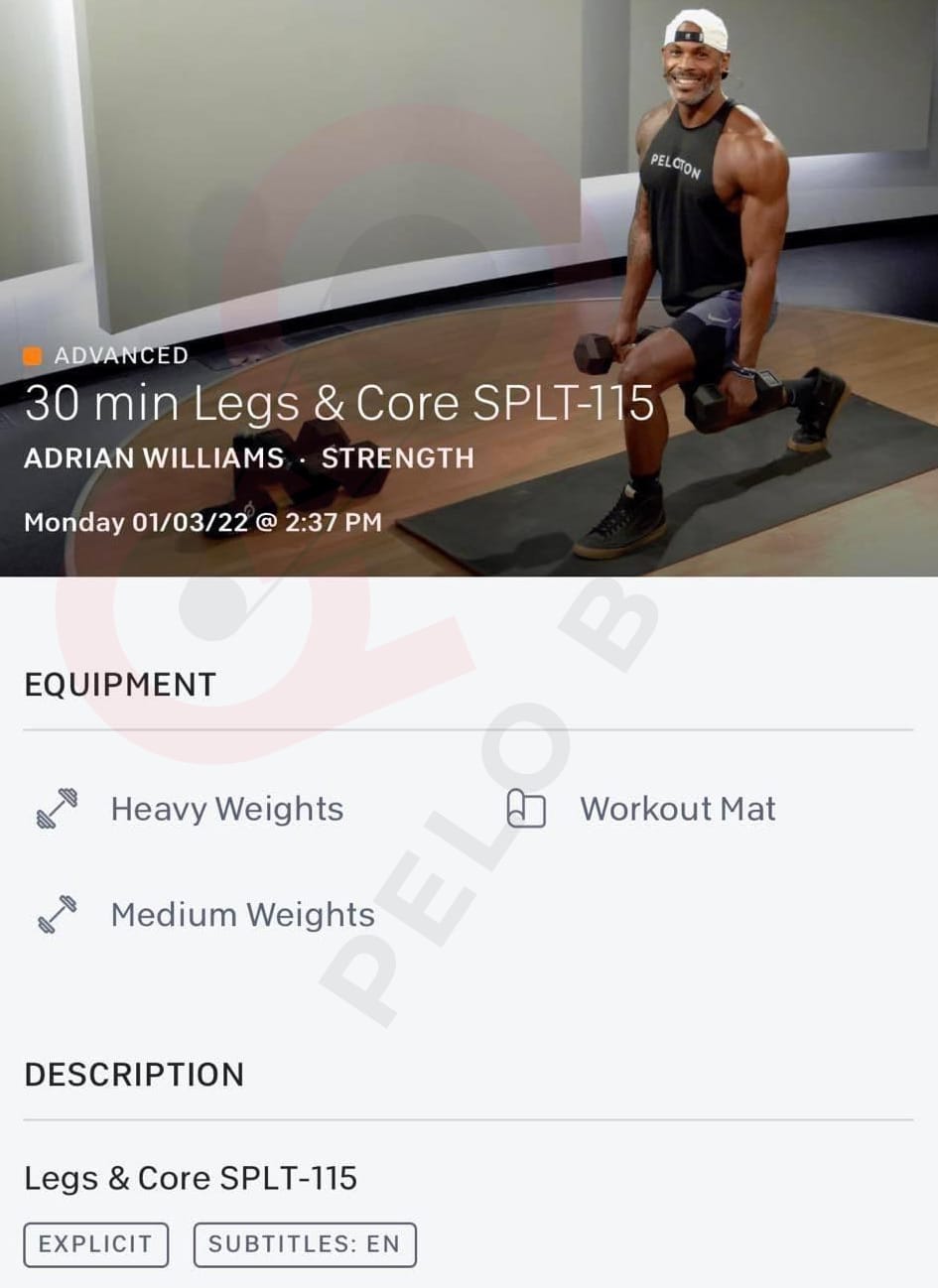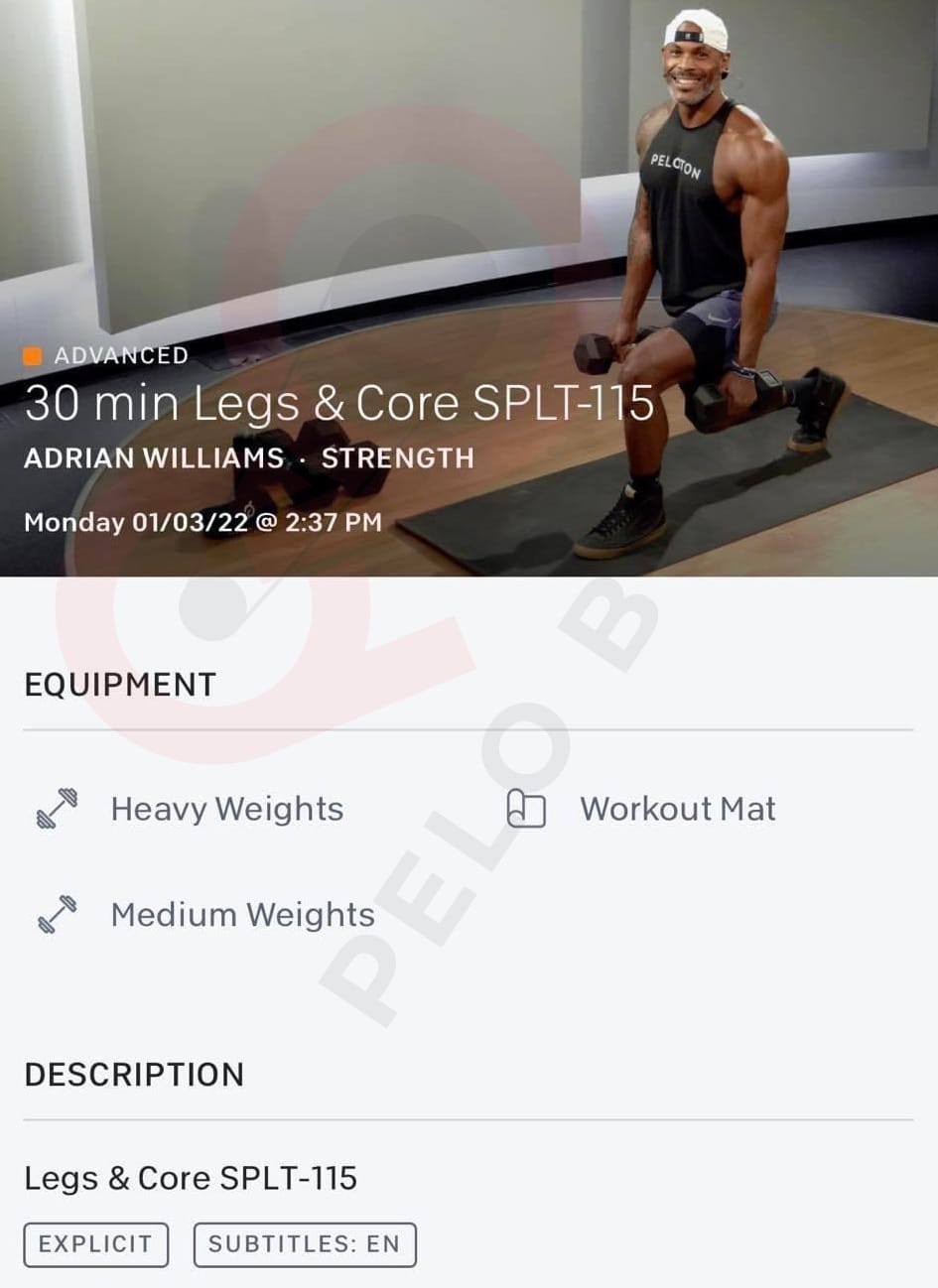 In addition to Adrian and Selena, the original Peloton press release regarding the launch of the product includes many other instructors who will teach content specifically for the Peloton Guide: Robin Arzón, Ben Alldis, Callie Gullickson, Rebecca Kennedy, Rad Lopez, Matty Maggiacomo, Daniel McKenna, Jess Sims, Andy Speer, and Chase Tucker.
The price of the Peloton Guide will be $495 USD / $645 CAD / £450 GBP / $750 AUD / €495 EUR. The package will also include the newly-announced Heart Rate Band. You can sign up via Peloton's website to be notified of updates and details regarding the launch of the product.
If you want to get a jump on strength training in the meantime, be sure to check out Peloton's newest strength program with Andy Speer, as well as Robin Arzón's January Strength Stack.
---
Want to be sure to never miss any Peloton news? Sign up for our newsletter and get all the latest Peloton updates & Peloton rumors sent directly to your inbox.