Earlier this week Peloton released an update to the Peloton Digital iOS App that has removed the ability to filter the upcoming class schedule by sub class type within a particular fitness discipline.
Before this week's update, iOS App users were able to view the upcoming Peloton class schedule and use the filter function to only view particular class types. For example, you might navigate to the upcoming strength schedule and filter only by upper body workouts; or you might navigate to the upcoming cycling schedule and filter by low impact rides. This would show you only classes coming up in the next two weeks that fell under the particular class type you were filtering by. This feature has historically only been available on the Apps and has not yet made its way to the web browser or Bike/Tread devices.
You can see how this used to look in the following two screenshots: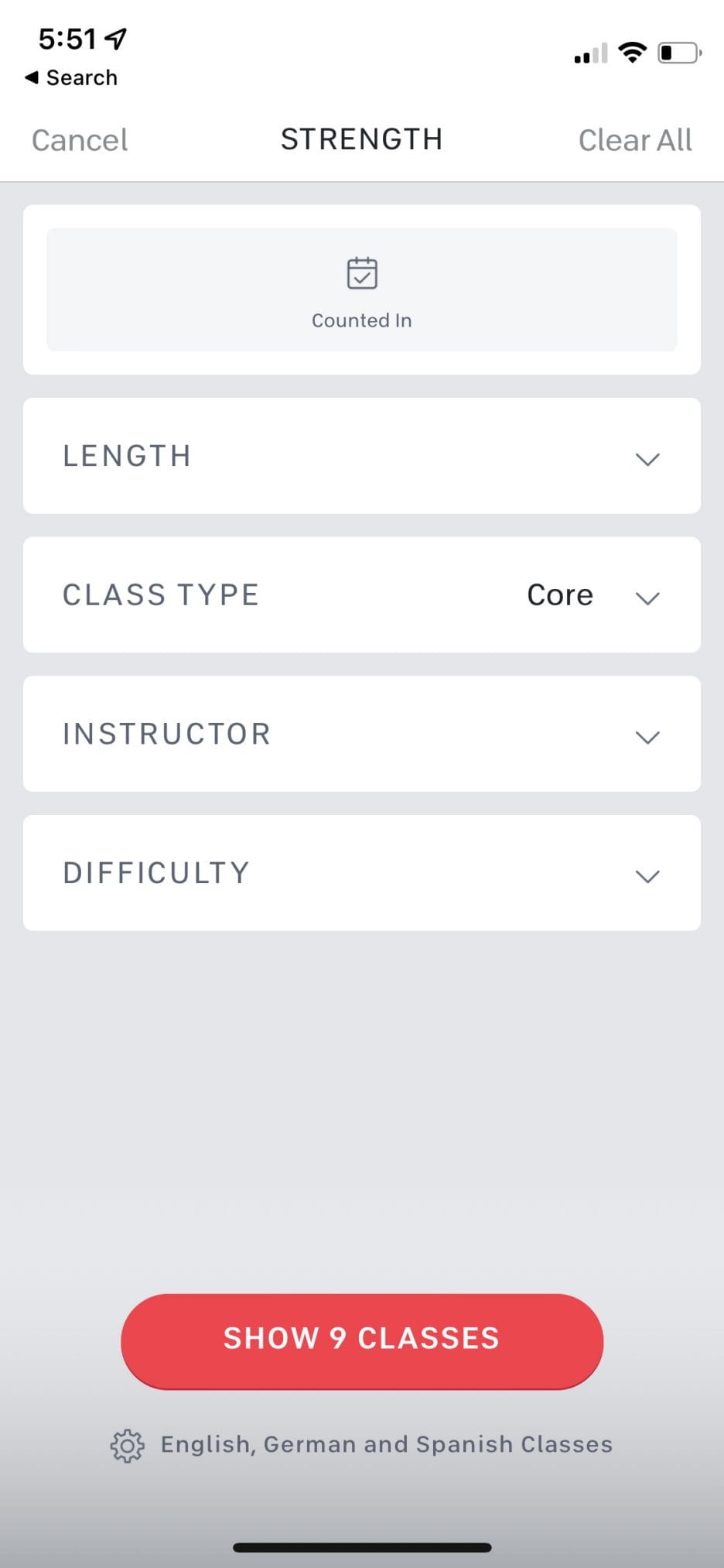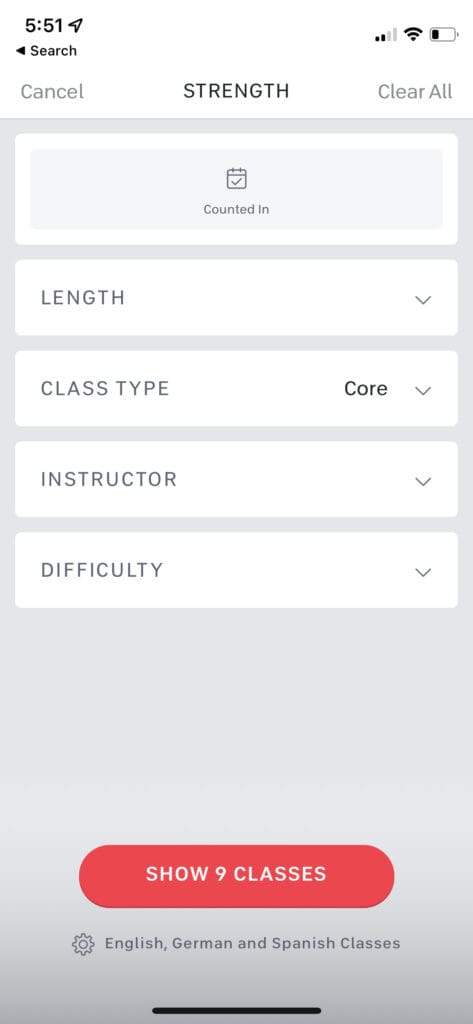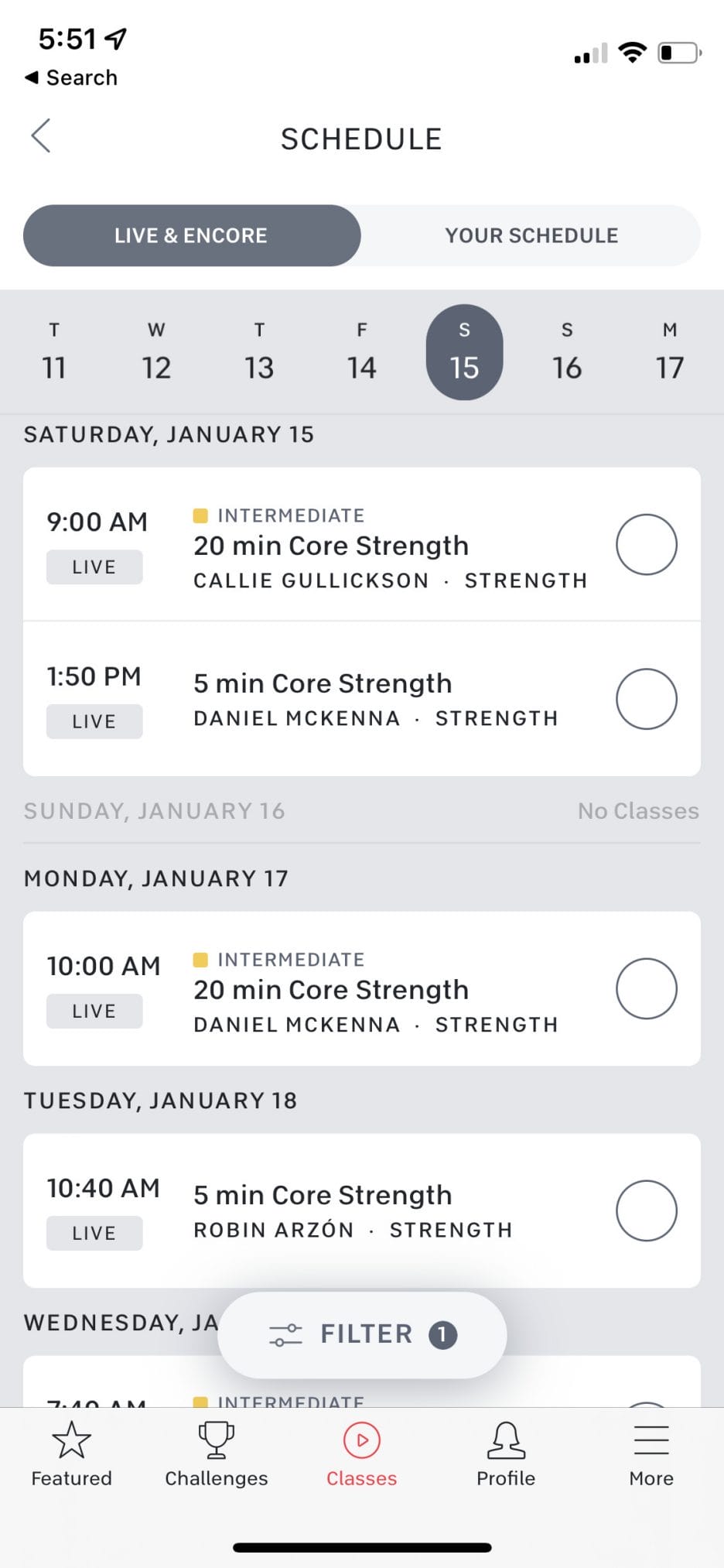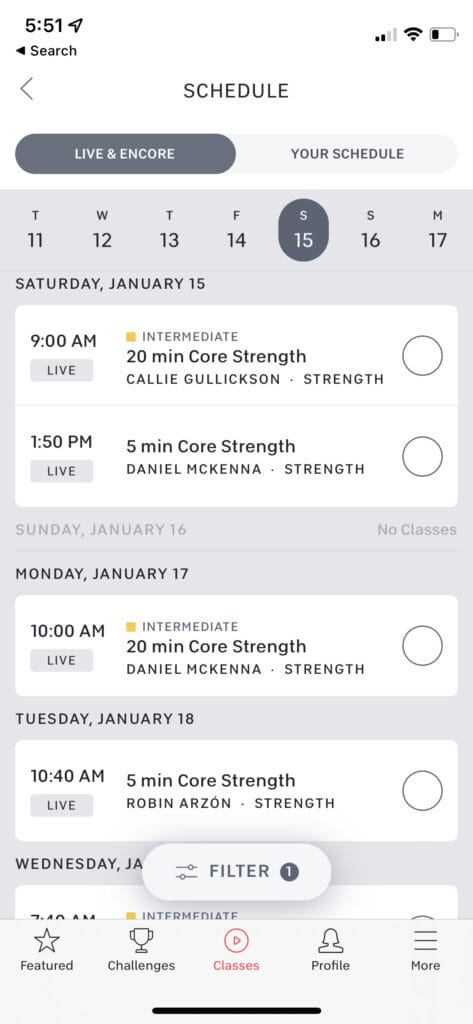 Following this update, iOS users can only filter the upcoming schedule by class length and instructor, as well as viewing any live classes you've "counted yourself in" for. Note that this new update only applies to the upcoming schedule; iOS users can still filter by class type in the on demand library.
This change was put into place with the 15.21.0 version of the Peloton iOS App. It was released on January 10th, 2022 with the usual release notes of "Bug fixes and performance improvements."
Now when going to filter the upcoming class schedule, that option no longer exists, as seen in the below screenshot from the most recent version of the app: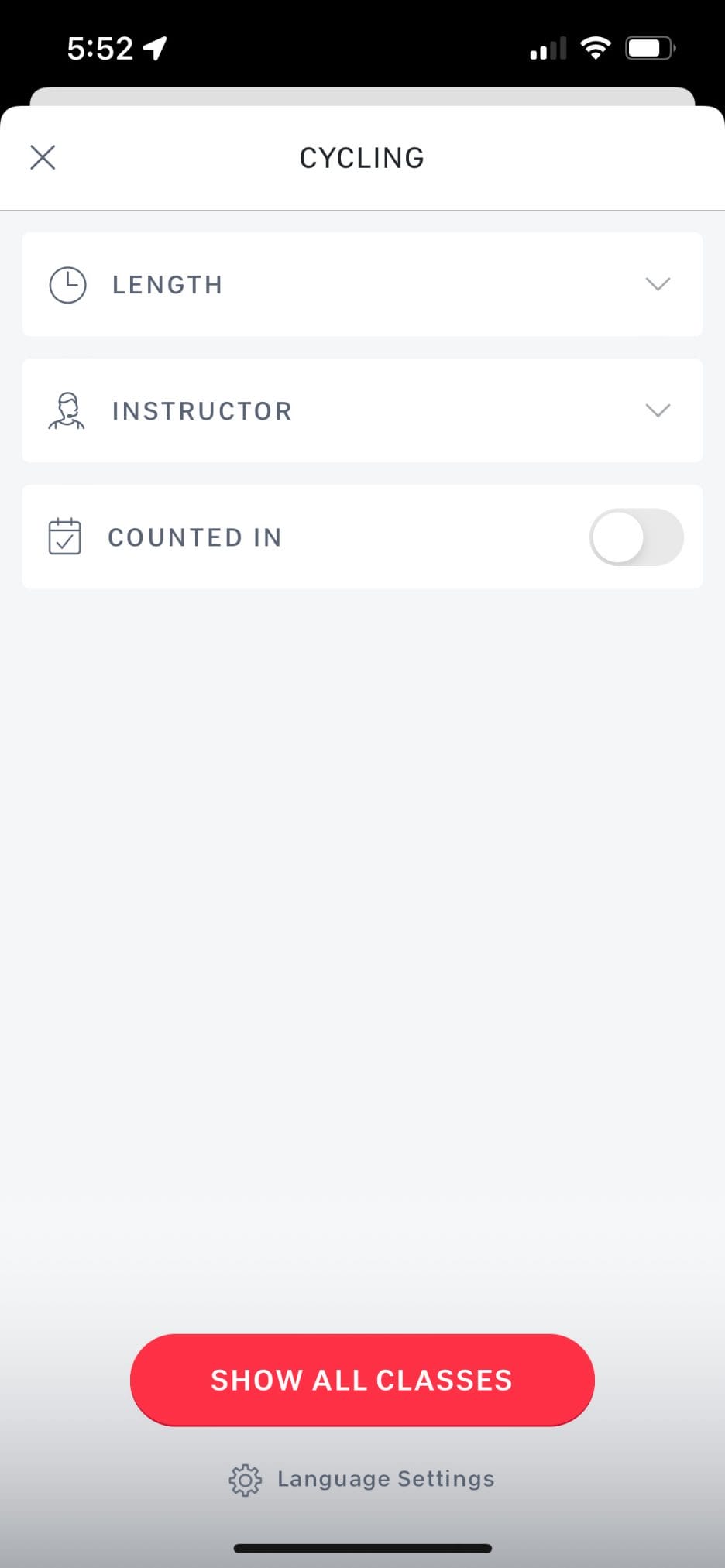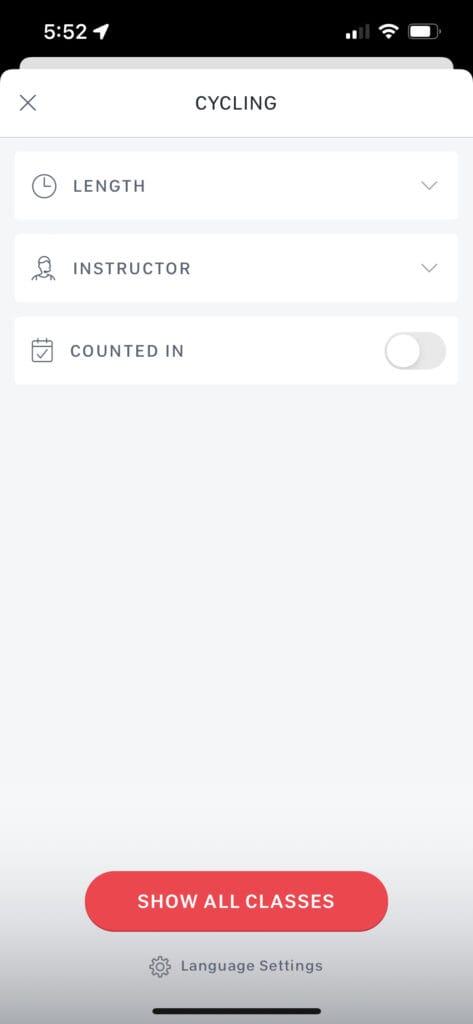 Peloton Android App users still have the ability to filter the upcoming schedule by class type. It is possible that this was an unintentional update to the iOS App – in other words, a bug – that could be reinstated in a future update. There is currently no workaround for iPhone users who enjoyed using this small feature – as the filter does not exist on the desktop or mobile web browser version of the Peloton website.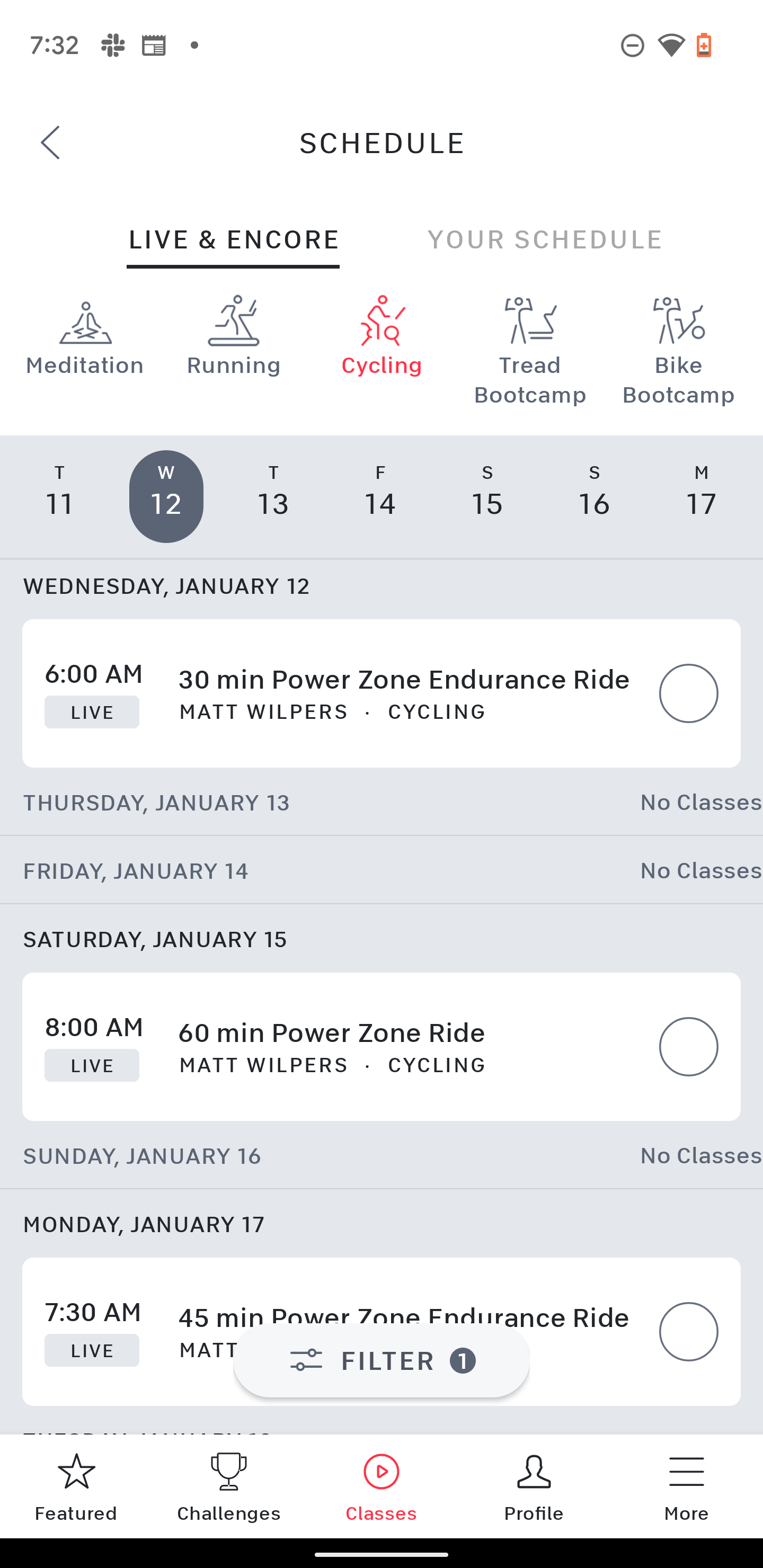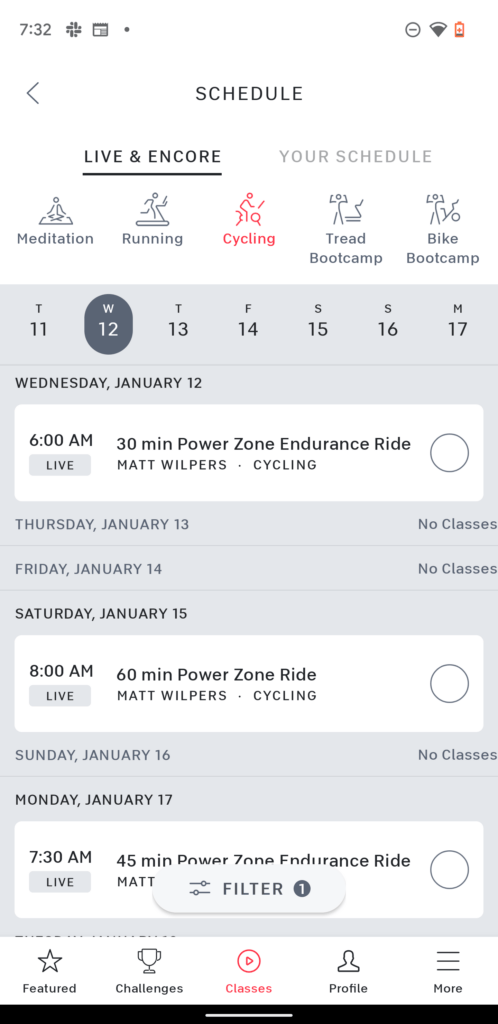 Unfortunately, the newest update still hasn't granted Peloton iOS App users the "All" button that is available on the Android App, Bike/Tread devices, and web browser. The All button allows members to view upcoming classes and recent classes in the on demand library across fitness disciplines. This feature was first launched on the Android App almost one year ago.
We'll be keeping a close eye on whether the removal of filtering the upcoming schedule by class type is permanent in future iOS App updates.
---
Want to be sure to never miss any Peloton news? Sign up for our newsletter and get all the latest Peloton updates & Peloton rumors sent directly to your inbox.