Peloton members may have noticed an error with the way their workouts are being tracked in the monthly strength challenge. As of publishing time, the challenge is recording any workout – in any modality – as a strength class, meaning that members are already earning badges and reaching the designated goals according to the challenge, even if they haven't actually completed the required number of strength workouts.
Update – Peloton fixed the bug on September 5th. If you exit and rejoin the challenge, it should track as expected.
Peloton's monthly strength challenge is available every month out of the year, and tracks the number of strength workouts completed by each member. There are three badges available: completing five strength workouts earns a bronze; completing 10 strength workouts earns a silver; and completing 15 strength workouts earns a gold.
However, since September 1st many members have reported that the challenge is tracking every workout they complete with Peloton – such as rides, runs, meditations, etc. – as a strength workout. This has caused members to earn badges for the challenge even though they have not technically fulfilled the requirements.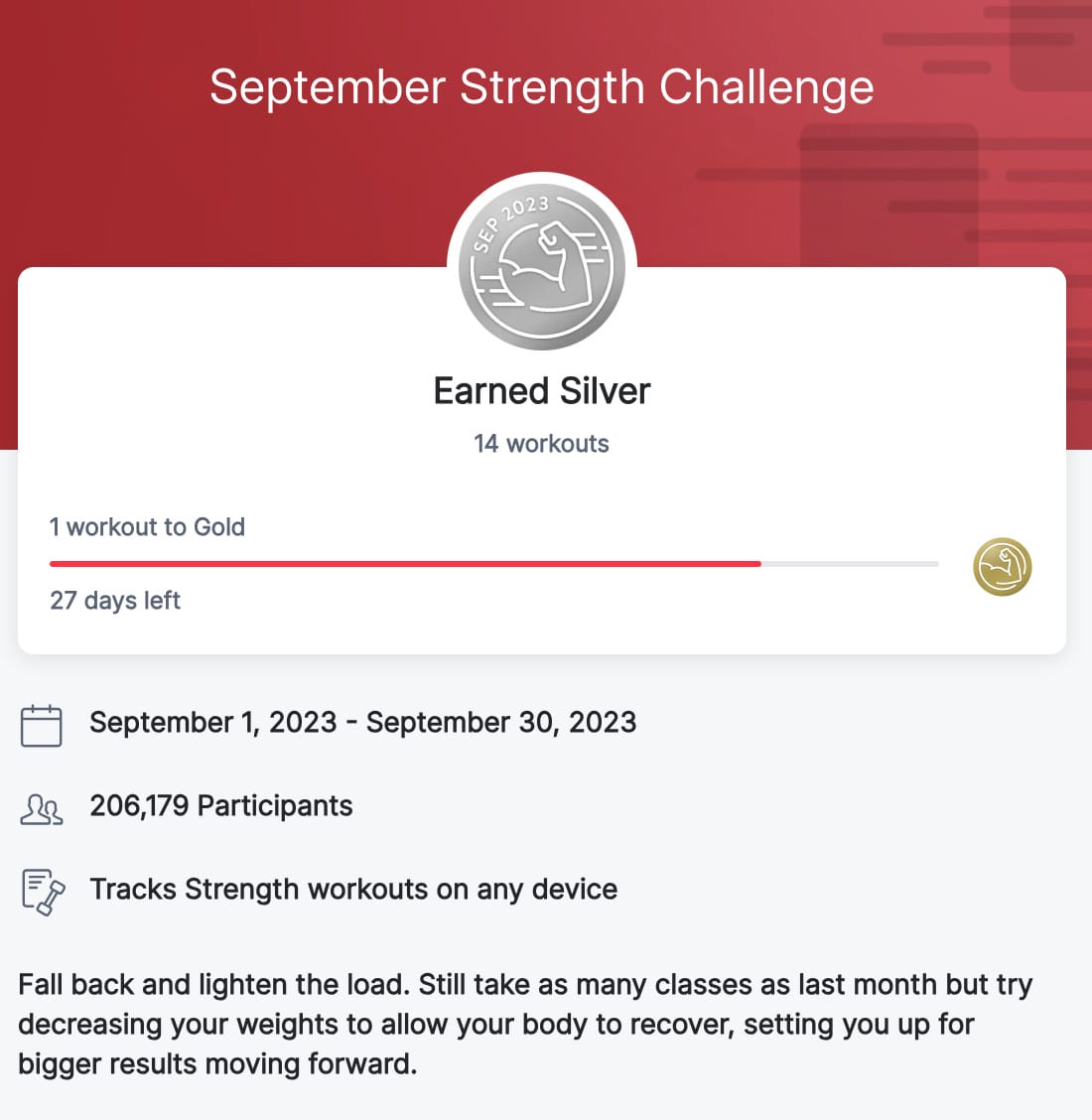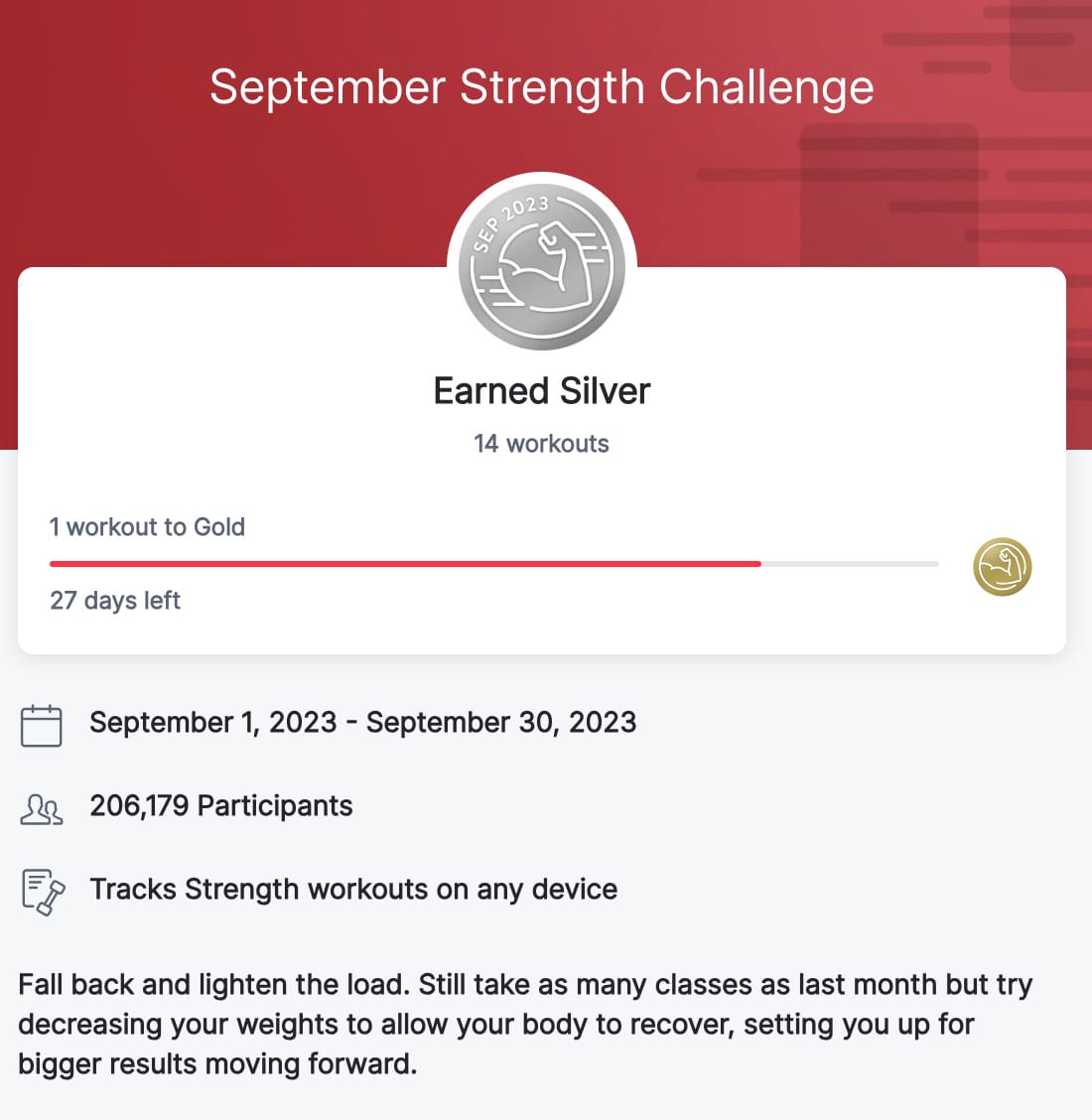 This issue appears to be affecting all Peloton members. Though Peloton has not communicated anything regarding the matter, we anticipate that the problem will be fixed within the coming days.
There are also regular monthly challenges for activity (the number of days you've taken a Peloton class), cycling (the number of miles cycled), and running (the number of miles run). Each of these challenges for the month of September appear to be tracking normally.
In case you missed it, Peloton recently added a monthly "Rep Goal Challenge," which is specific to the Guide. You can read more details in our overview article.
As always, you can opt into Peloton's monthly challenges via the web browser, app, or your hardware device.
Have you happened to notice inaccuracies in your monthly strength challenge over the past few days?
---
Want to be sure to never miss any Peloton news? Sign up for our newsletter and get all the latest Peloton updates & Peloton rumors sent directly to your inbox.