Update – This was officially confirmed to be Taylor Swift on December 25th.
At the beginning of the week, Peloton teased that their final artist series of the year would be launched on Christmas Day.
The teaser was simply "You won't want to miss this one." and included a new landing page where people could sign up for notifications and updates related to artist series classes.
We're now hearing that this final artist series of the year will showcase the music of Taylor Swift during Peloton classes.
When Peloton teased this announcement, many people initial speculated & hoped it would mean Taylor Swift. The color scheme of the post was Red (the name of one of Taylor's albums), and the teaser was dropped on Taylor Swift's birthday.
Peloton's Taylor Swift artist series classes are likely to include a ride, run, yoga, strength, and possibly a bootcamp – although these have yet to be fully confirmed.
Like last year's Christmas Day artist series, the entire series is expected to be dropped on-demand early in the morning US east coast time. Last year, that meant all classes were made available at 4:00am ET. The exact timing for this series release has not been announced yet.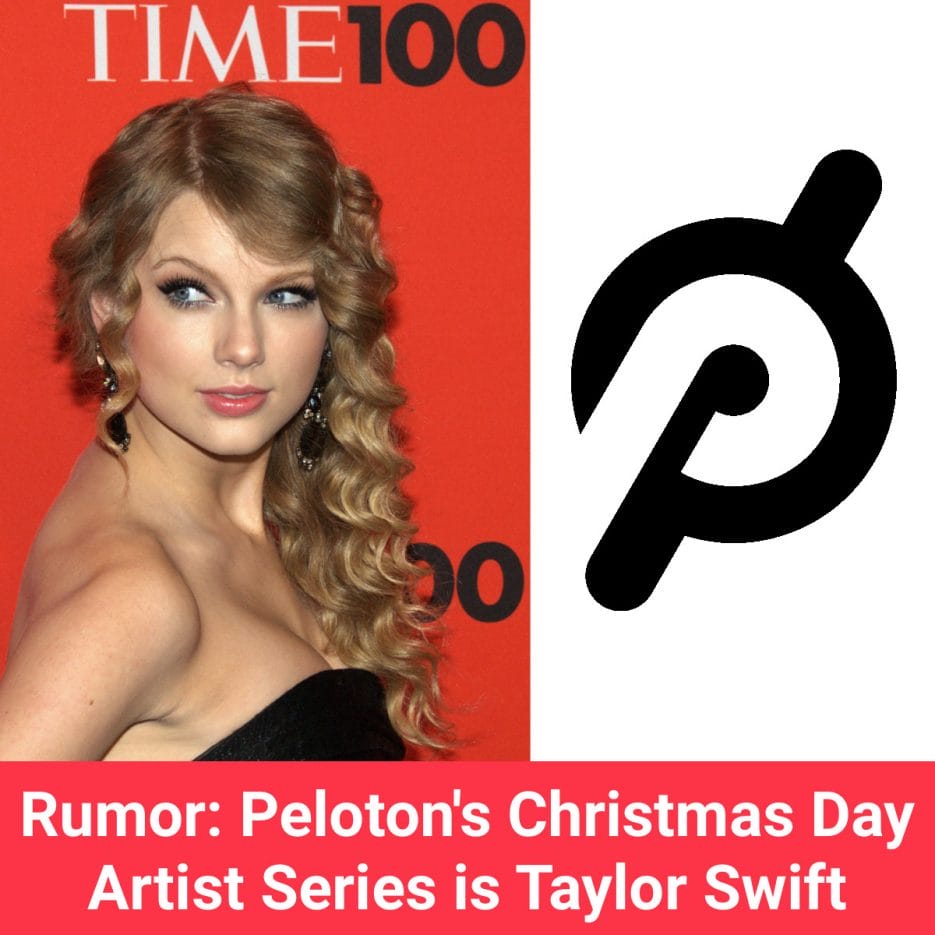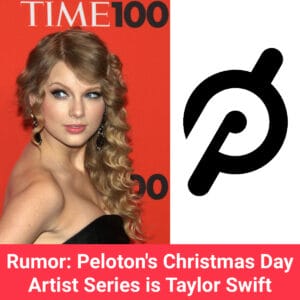 For those unfamiliar with Taylor Swift, she is currently in the process of re-recording some albums to regain rights to them. This means it is unlikely that Peloton will be able to use every song Taylor has written, and will instead pull from her most recent albums which she has full rights to. Assuming this is the case, this means songs will be pulled from the albums Fearless [Taylor's Version], Red [Taylor's Version], Lover, Folklore, and Evermore.
If your favorite song isn't on one of these albums, this doesn't necessarily mean you won't hear it on a Taylor Swift artist series class – it just won't be this one. For bigger artist series, Peloton does have a history of creating a second round of classes with them. Last year's Christmas artist series was The Beatles, and just last month, Peloton had a second round of classes featuring their music. Peloton also had a second round of artist series classes featuring Beyonce.
Taylor Swift's music hasn't been used on the Peloton platform in many years until recently. However, Ally Love used the song "22 (Taylor's Version)" in one of her recent Sundays with Love classes, promoting speculation that we might see this artist series take place one day.
Will you be taking one of Peloton's Taylor Swift workouts once they are released?
---
Want to be sure to never miss any Peloton news? Sign up for our newsletter and get all the latest Peloton updates & Peloton rumors sent directly to your inbox.