As Peloton members eagerly await the release date of the Peloton rower (Peloton Row), we're continuing to uncover new details about the product, including some information that will be very beneficial to members who work out in small spaces: the Peloton rower will be able to be stored standing upright.
Instructor Kirsten Ferguson recently shared an Instagram story of herself backstage at Peloton Studios New York (PSNY) before walking into class. As she walked through a room, you could briefly see in the background a rower stored in an upright position. It is stored freestanding, without any additional bracing. It remains to be seen whether there is additional hardware that can be used to brace it against the wall for extra security & stability when not in use.
From looking at this photo, as well as the Homecoming announcement video of the rower, you can determine that the Peloton Row can simply be titled forward when you are done with it, and it will be able to stand vertically when not in use, freeing up floor space for members.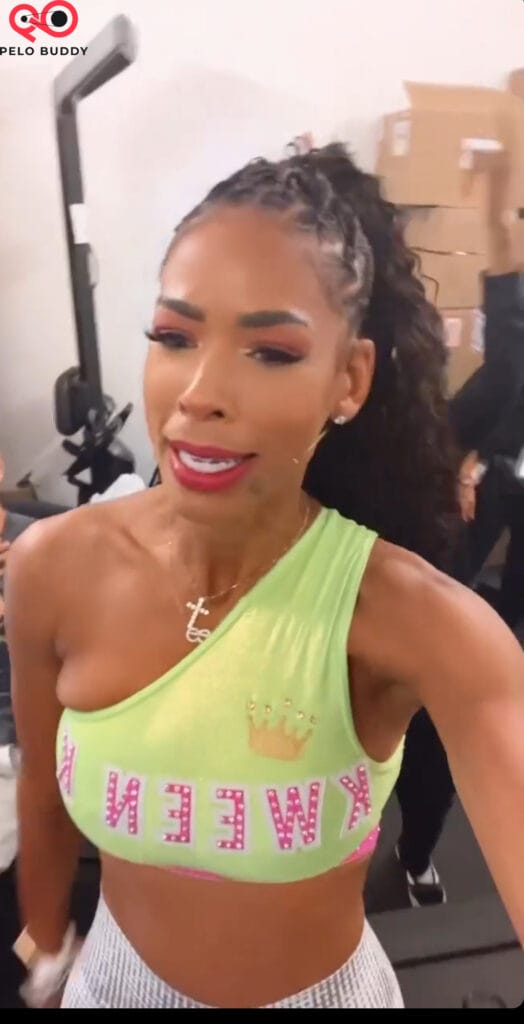 We recently reported on what looks like buttons on the handlebar of the Peloton Rower after taking a closer look at Peloton's announcement video – and another closer look at that same video confirms what is pictured in Kirsten's Instagram story: the Peloton rower is designed in a way that allows it to be stored upright.
Two main items are shown in both pictures – the rear of the rower sits on a triangle shape, and underneath the rower is a small loop.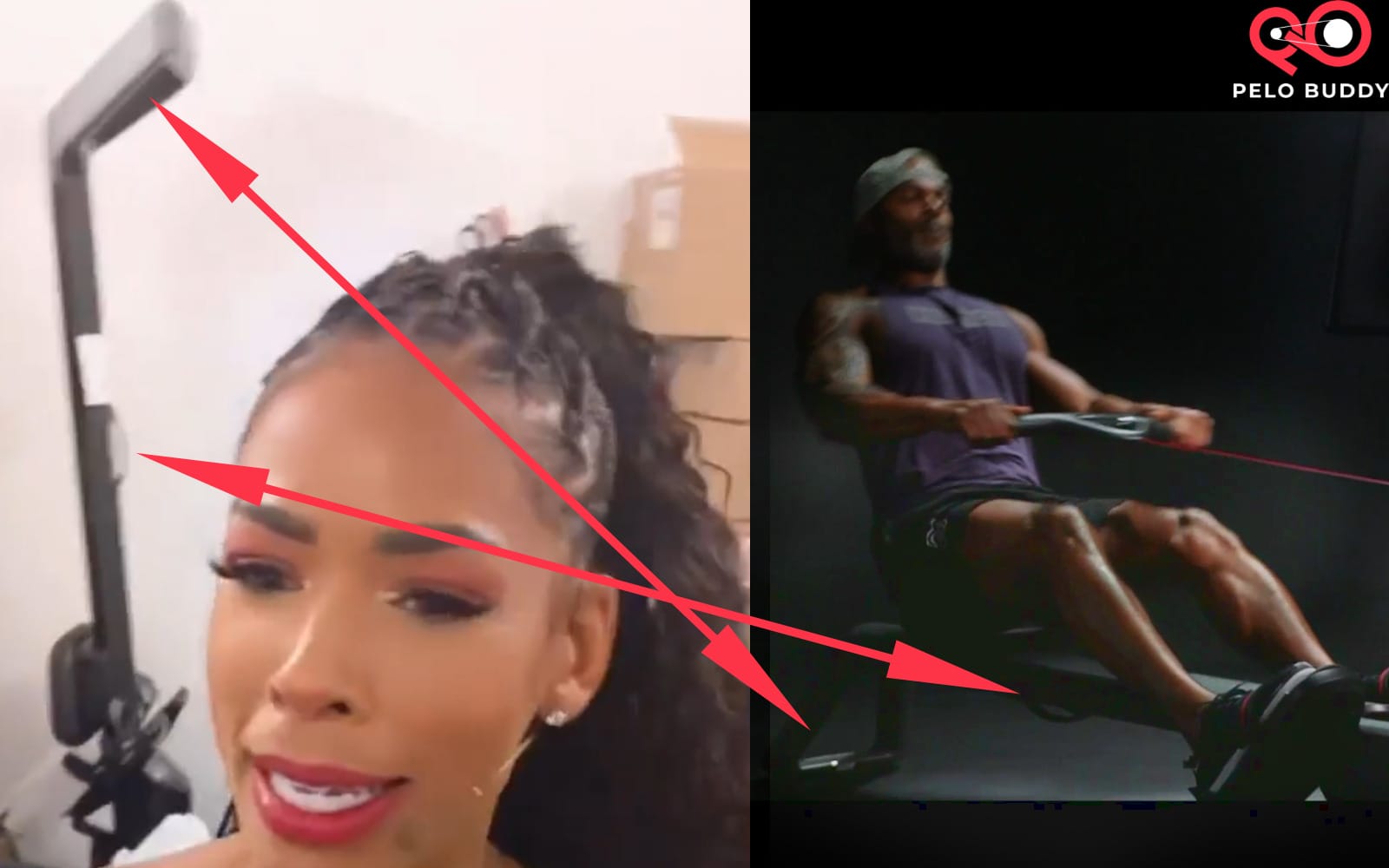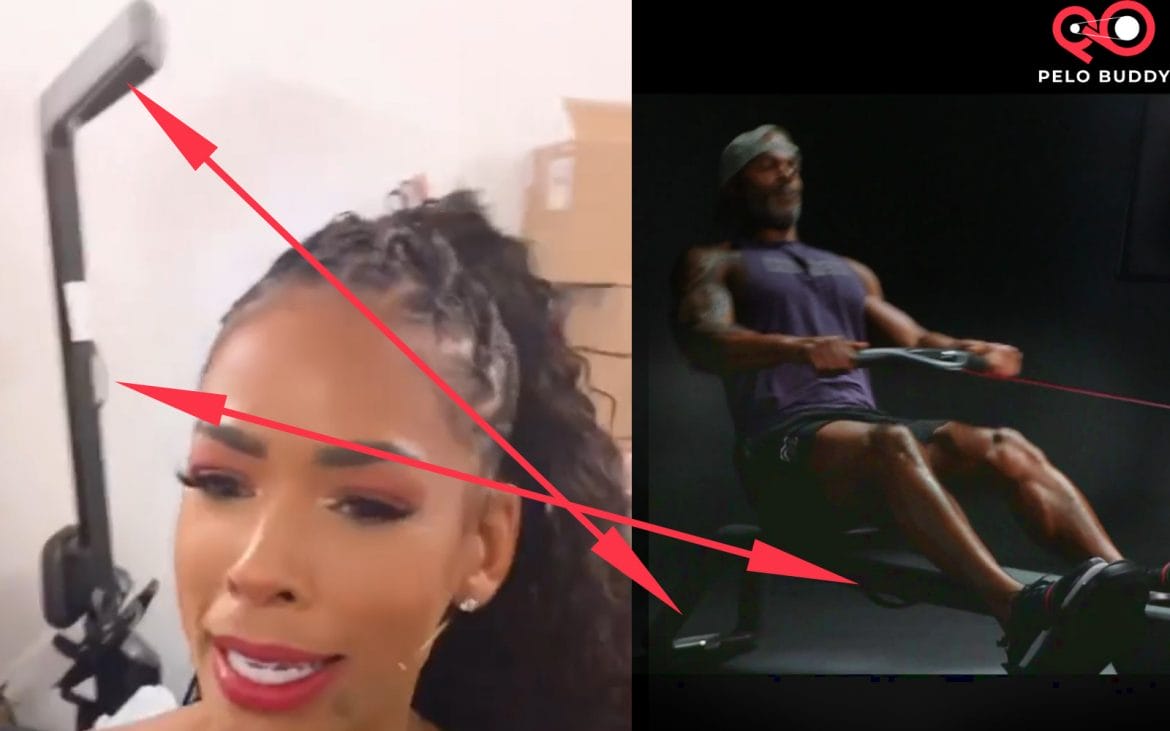 The way the end is designed with the triangle shape would make for a good handle to grab the rower to tilt it forward into the upright position for storage. Similarly, the rower also contains a small loop which you can see under Adrian Williams' leg, as well as on the rower behind Kirsten. For people who are on the shorter side, this would be a perfectly handy spot to grab and help lower the rower back down when it is standing up in the stored position.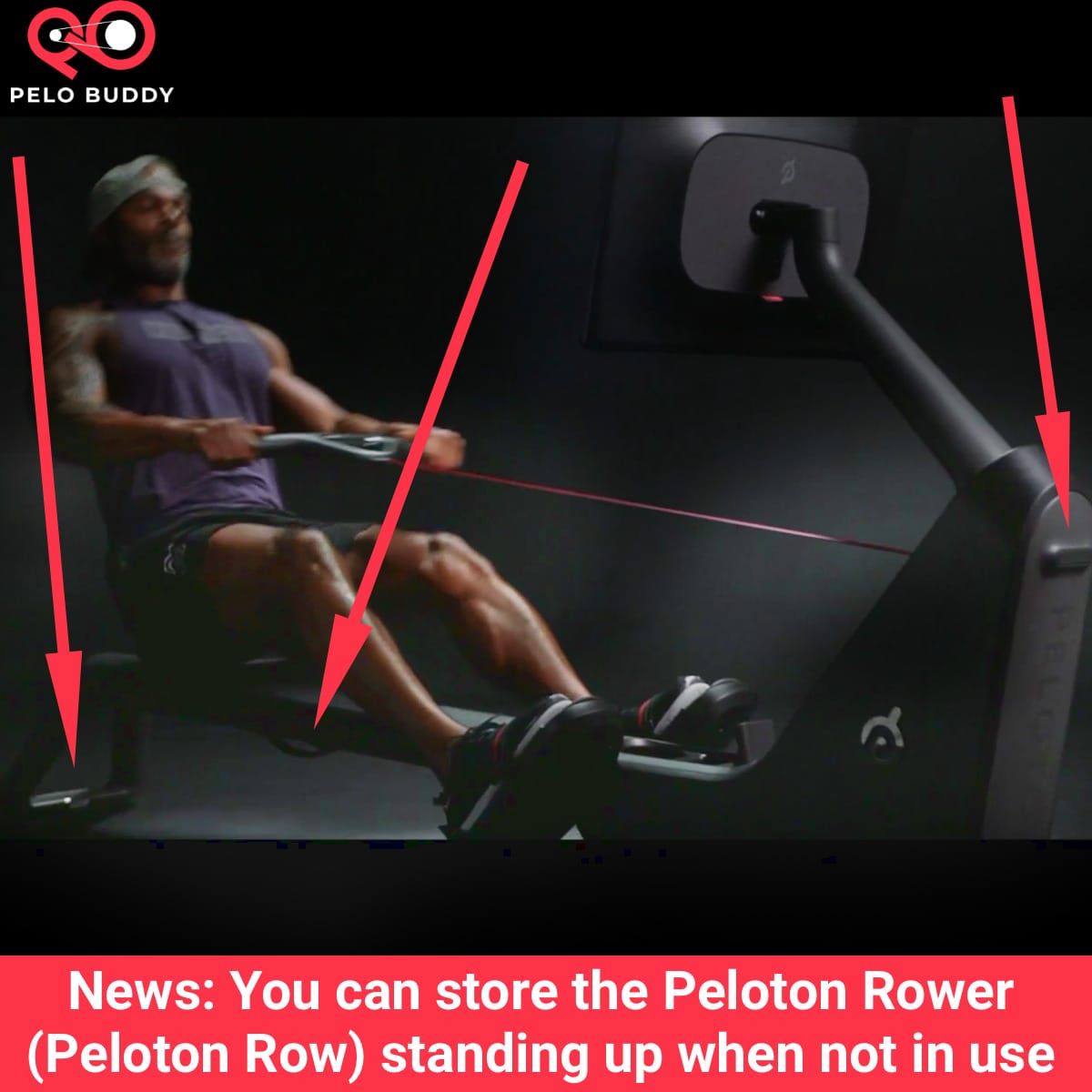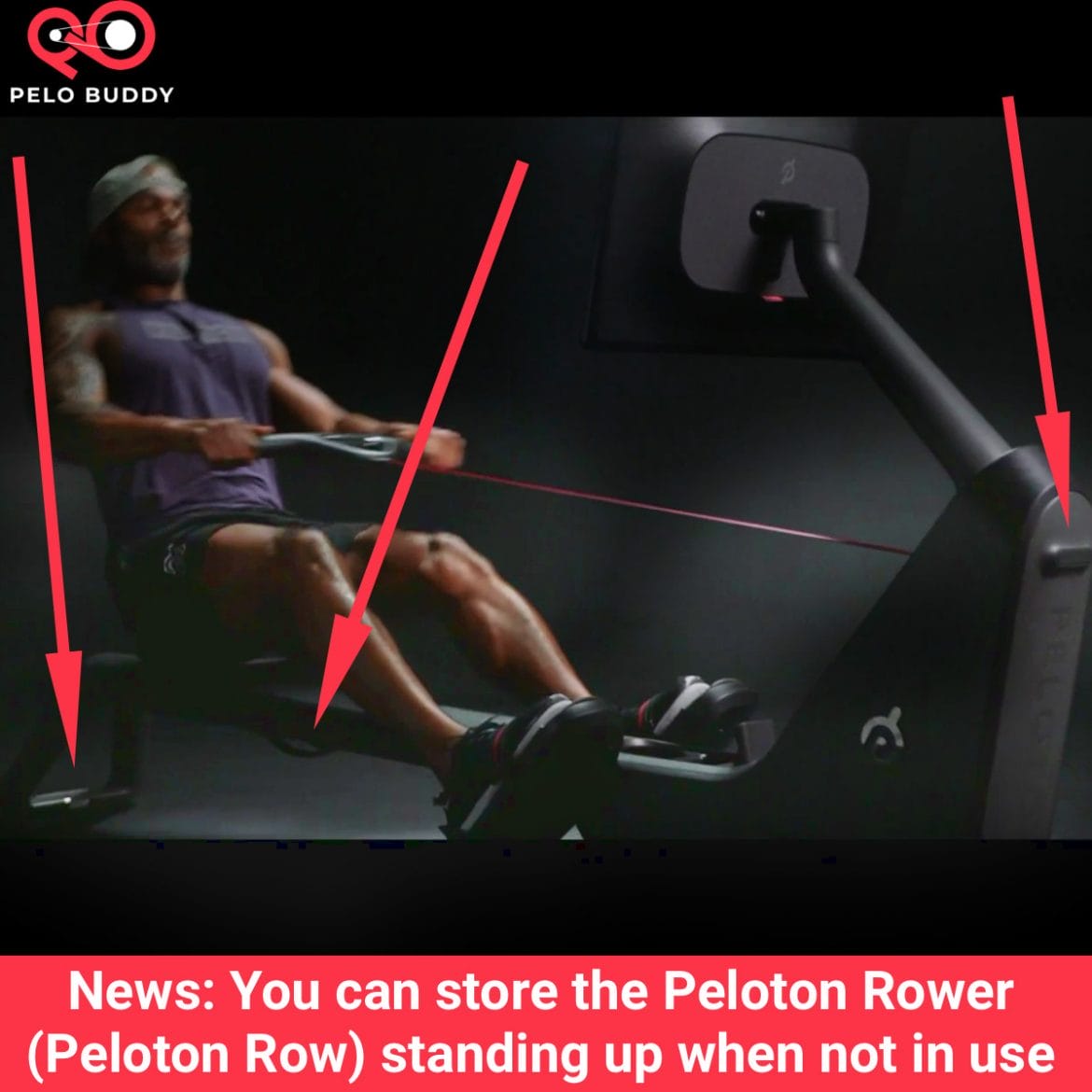 Finally, one previously unnoticed design element of the Peloton Rower is that there appears to be a rectangular shape directly under the screen hinge on the front of the rower. It is hard to imagine what kind of functionality this piece provides, other than potentially a method of protection for the rower when it is tipped forward and sitting on the floor. In other words, it would provide a bit of cushion between the device itself and the floor. In Kirsten's Instagram story, it is also what the rower is resting on without the top part of the rower needing to be attached or secured.
New information about the Rower has been coming in on a regular basis as we inch closer to a potential release announcement. Along with the rumors of handlebar controls for giving high fives, adjusting volume, and more while in a class, we've also recently reported on details that indicate Peloton is exploring a self-assembly option for the device, that Olympian rower Alex Karwoski could potentially be announced as a rowing coach, and that the Peloton Rower will have the ability to provide form feedback to members.
In terms of a timeline, Peloton still has not officially announced a release date. Most recently CEO Barry McCarthy shared in an interview with Bloomberg that he is "hopeful" the rower will be ready in time for the holiday season. The device was first announced at 2022 Homecoming.
Does this latest development that the Peloton rower could be stored upright make you more inclined to consider purchasing?
---
Want to be sure to never miss any Peloton news? Sign up for our newsletter and get all the latest Peloton updates & Peloton rumors sent directly to your inbox.