Peloton has released four new strength programs exclusively to the Guide, Peloton's first-ever strength connected product that launched earlier this month. We first posted these programs would be coming at the end of January.
Peloton shared the news via Instagram this morning:
Split training is here! These programs utilize a more traditional style of strength training with the option to use heavier weight and the intent to build muscle. We have three and five day intermediate and advanced classes led by @calliegullickson, @mattymaggiacomo, @robinnyc and @adrianwilliamsnyc that will train specific muscles on specific days, while resting ones you just trained.
Exclusively on Peloton Guide for the first seven weeks.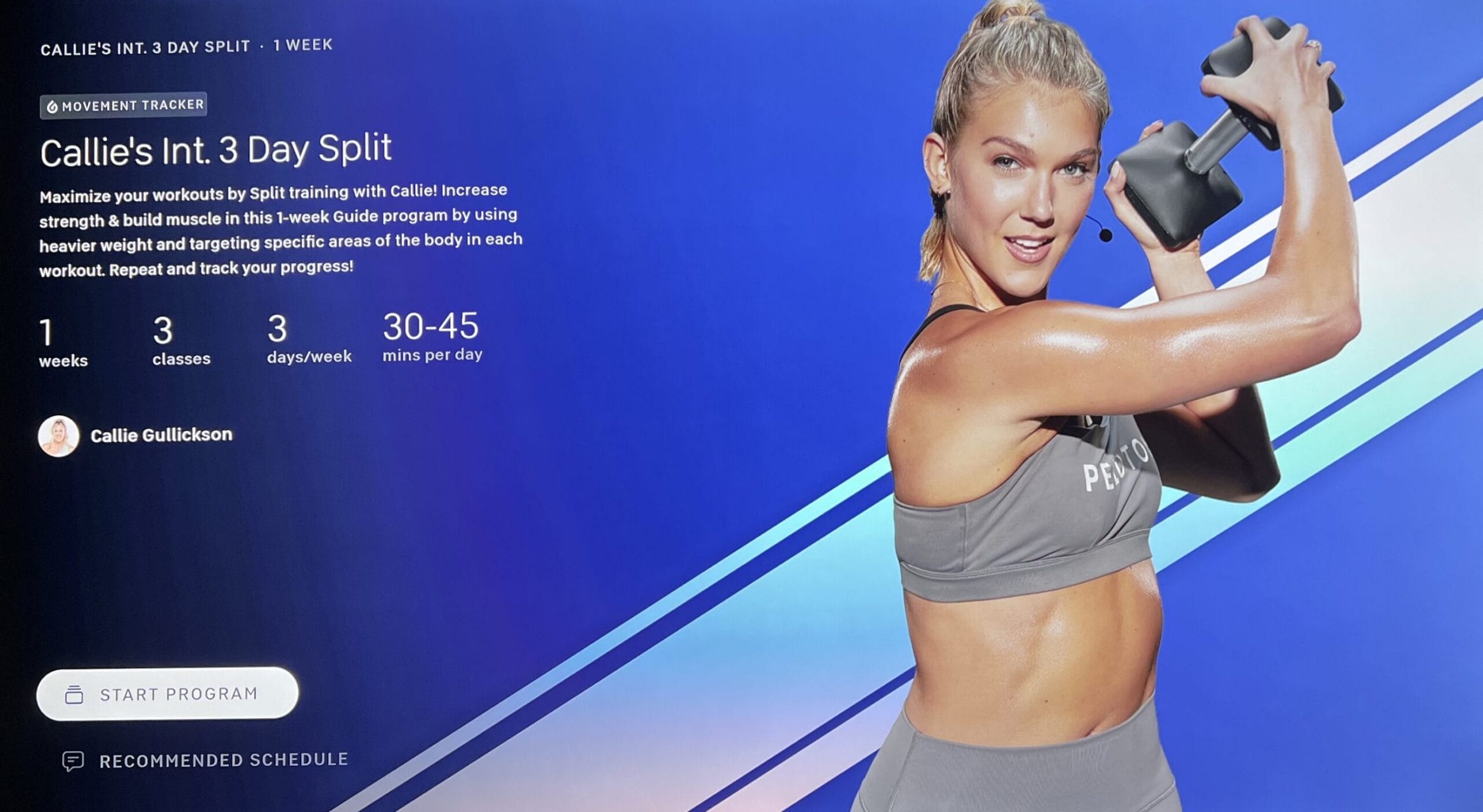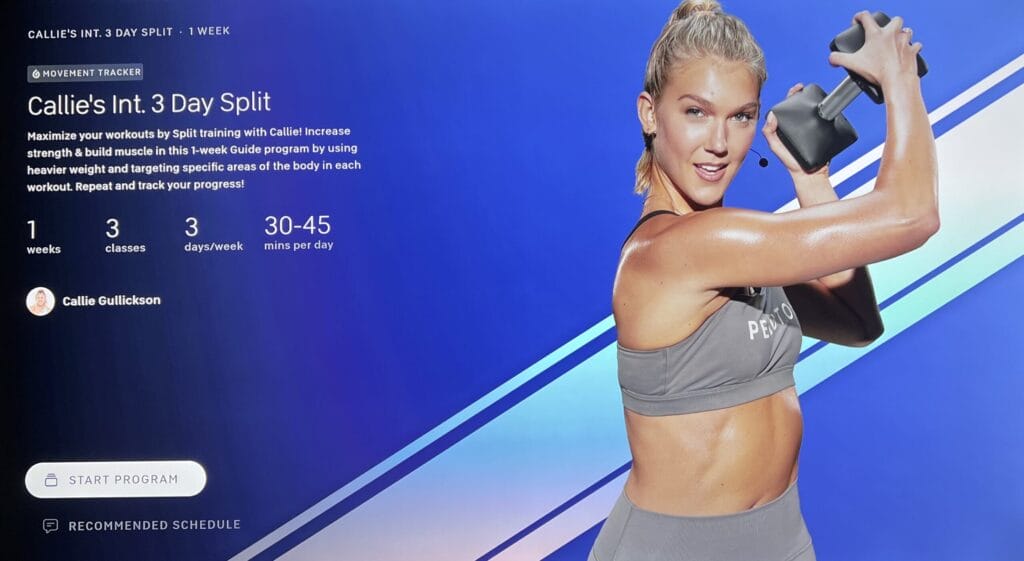 Four new programs became available on the Guide this morning with instructors Callie Gullickson, Matty Maggiacomo, Robin Arzón, and Adrian Williams. There are two 3-day programs and two 5-day programs. Each program is designed to be taken over the course of one week. You can check out find details – complete will class lists and links – for each specific program below:
List of Peloton Split Strength Training Programs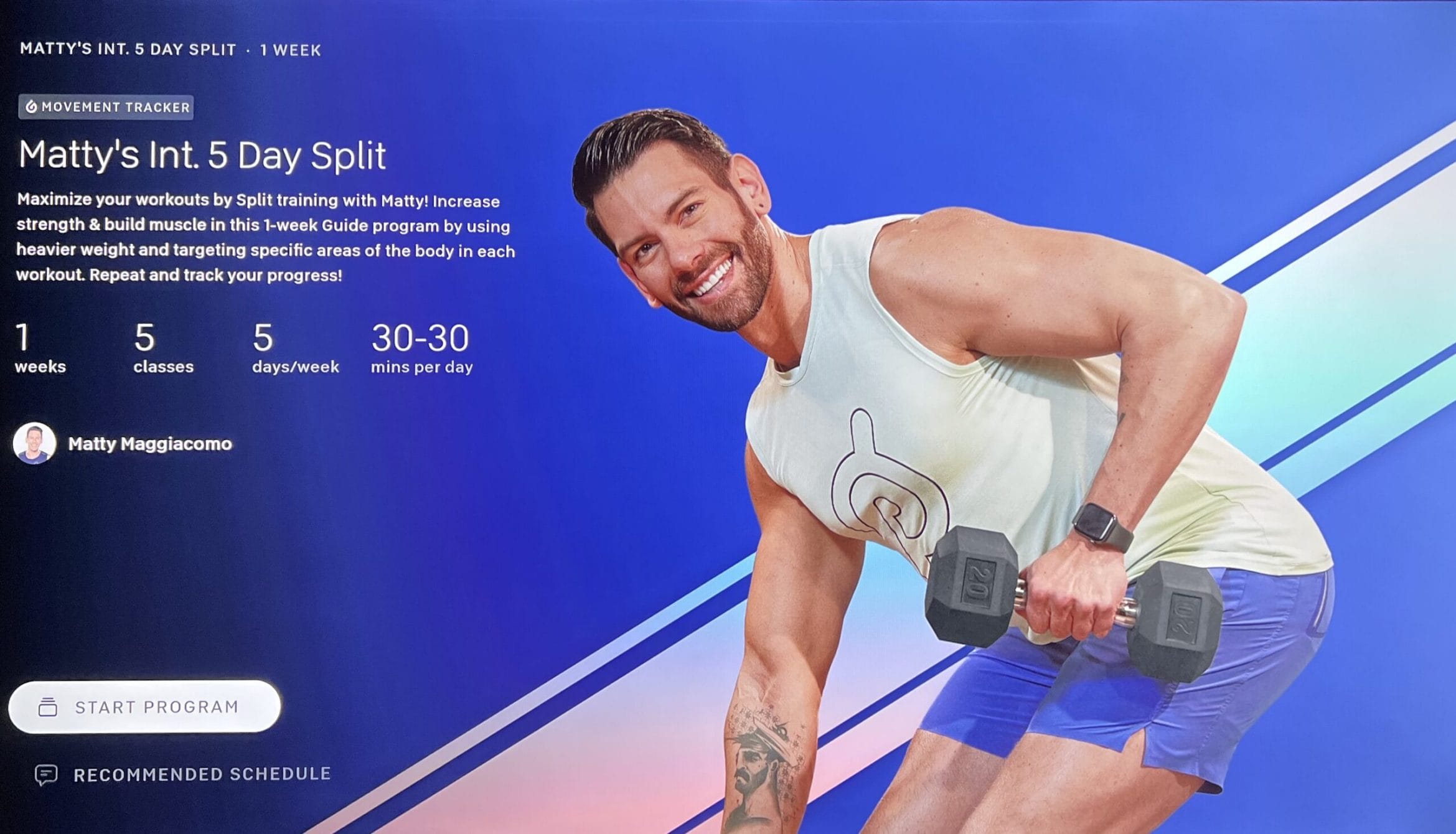 These are Peloton's first-ever split strength programs, meaning that instead of focusing on the traditional upper body, lower body, etc. the classes focus on a specific set of muscles that are identified in the class title. All classes are 30 minutes in length except for one 45 minute class in Callie's program.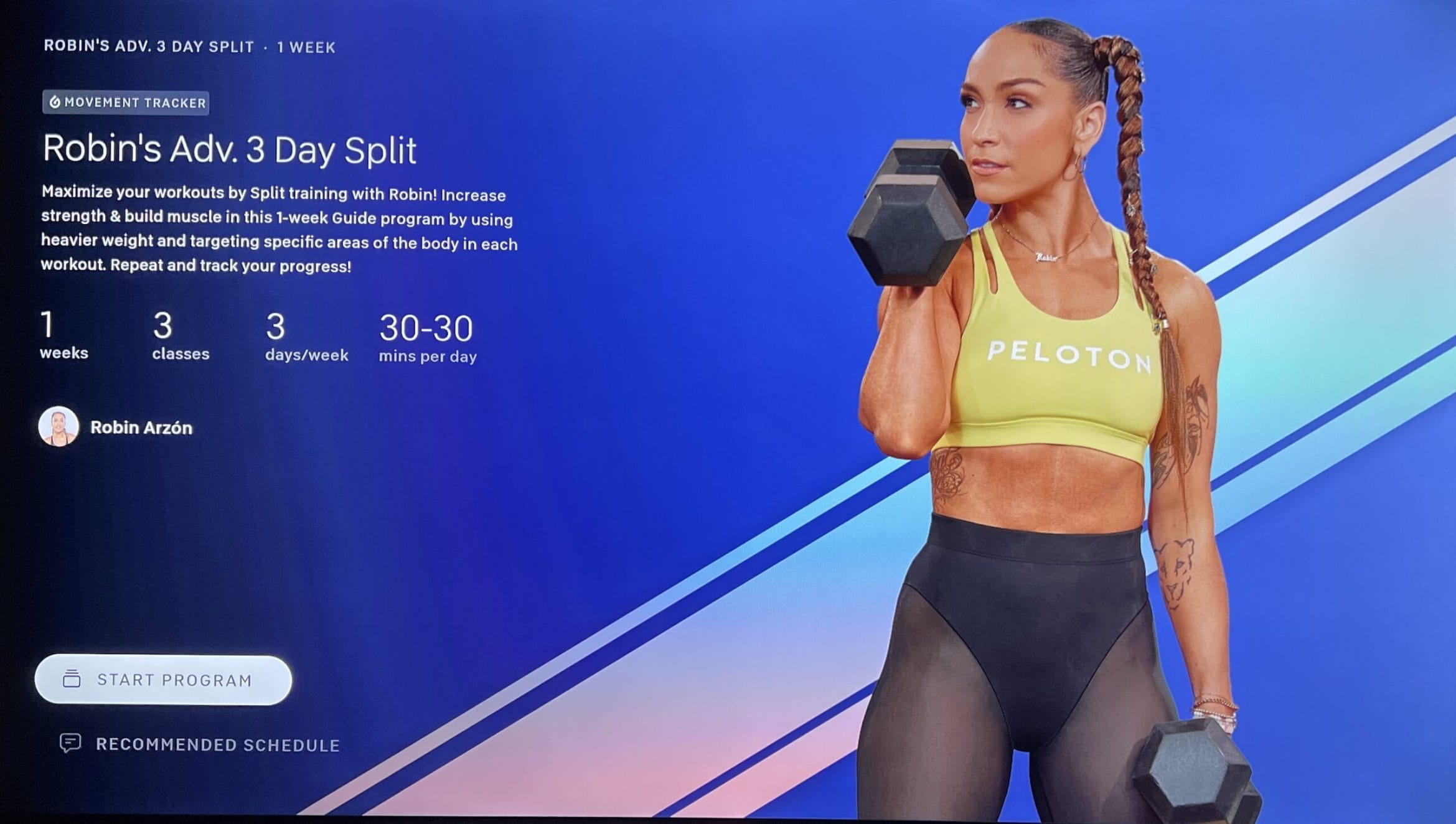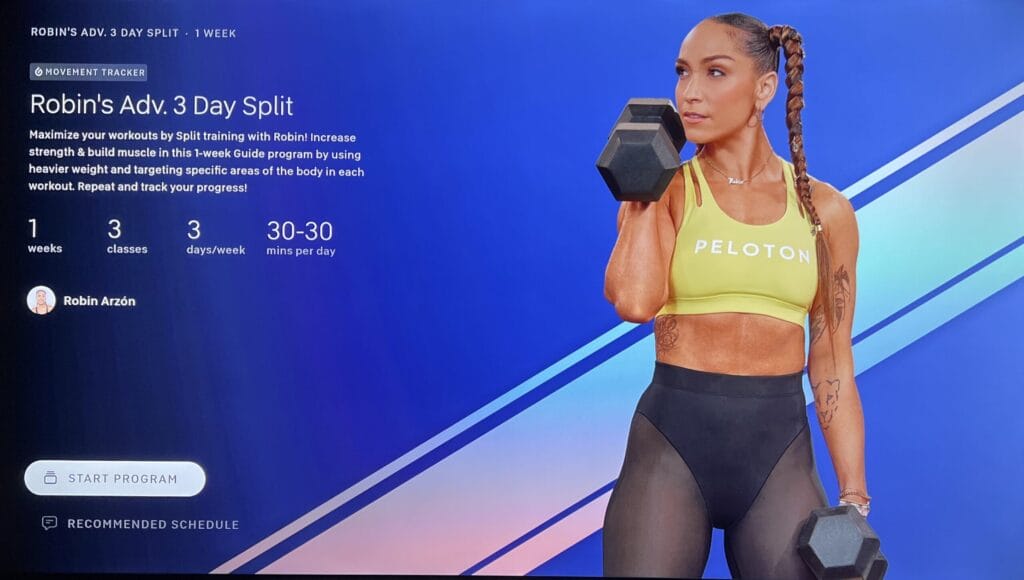 The split strength programs will be exclusive to the Guide for seven weeks; however, if you do not have the Guide and want to access the classes now, you can use the links on the program pages to start the class from a web browser, or add the class to your stack and complete it on your Bike/Tread/App. Note that taking the classes this way will not earn a badge the way that completing the actual program would. If you're looking to collect other badges, be sure to reference our complete list.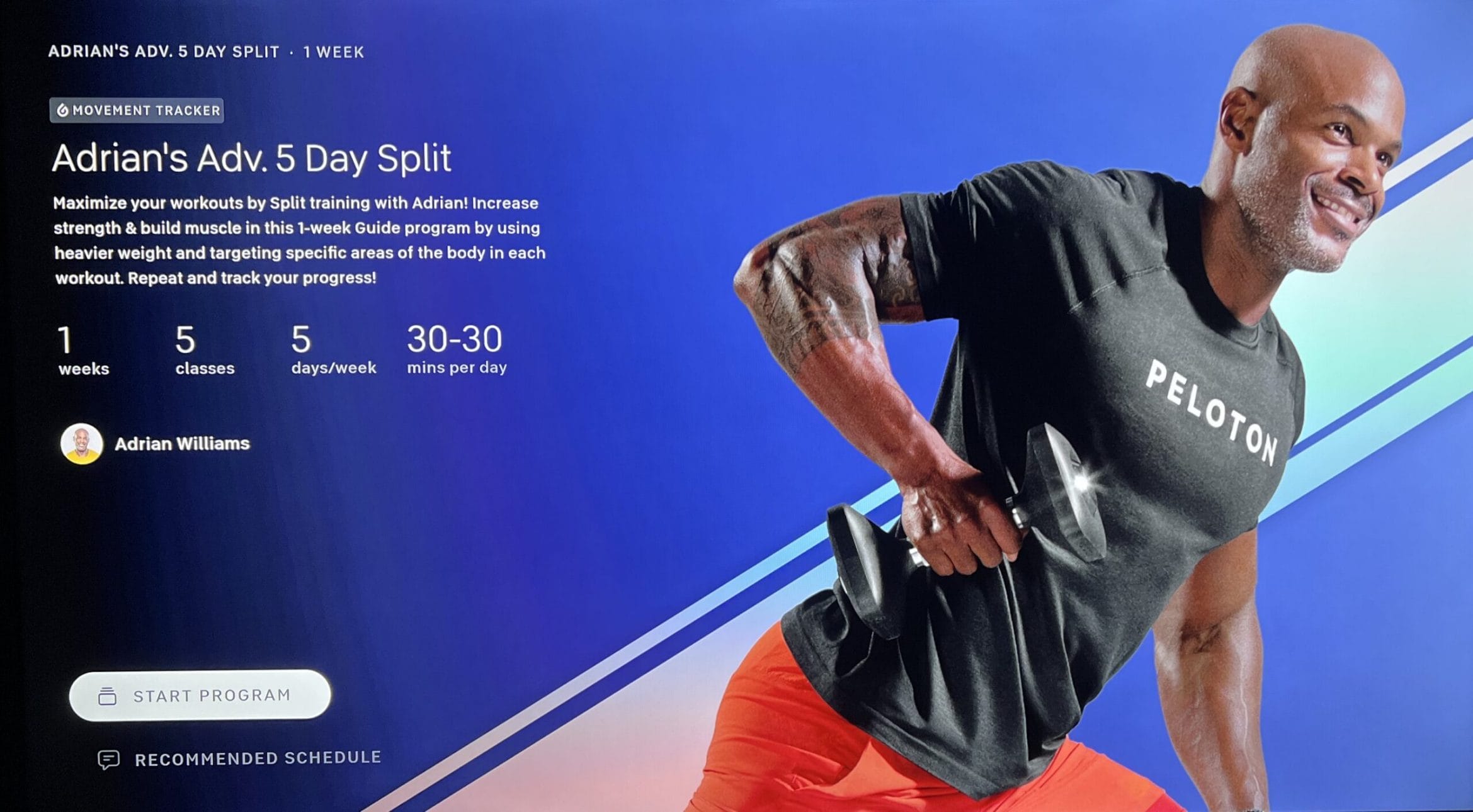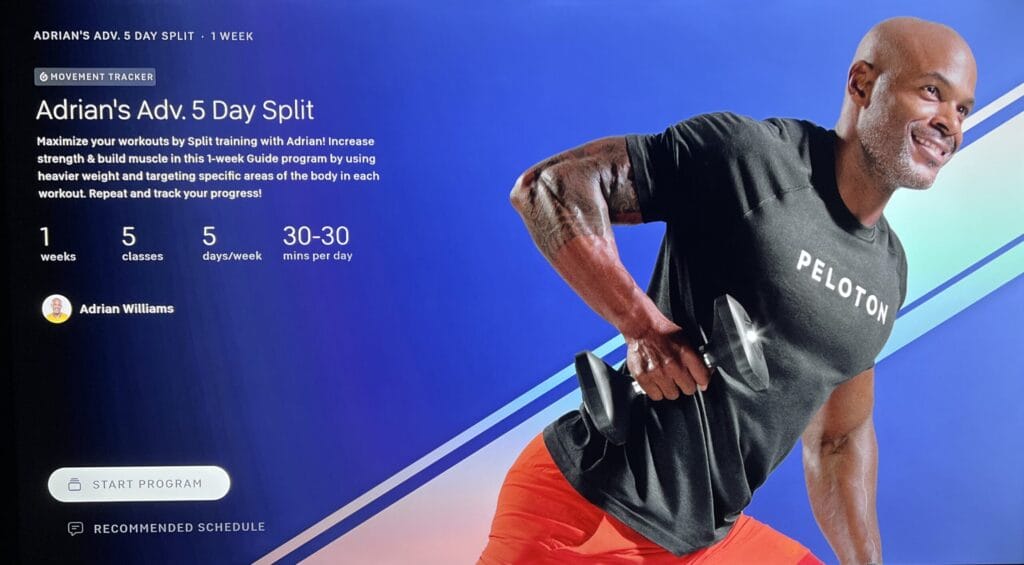 This is the second round of programs released exclusively to Guide users. Last week Peloton launched a new Floor Bootcamp Program with Jess Sims and Selena Samuela. The program will become available to all members in late May/early June. You can always find a complete breakdown of all available programs in our list.
The Peloton Guide was released at the beginning of April. If you're interested in learning about the Guide, be sure to check out our recent overview article.
Guide users can start the newly released split strength programs today, and all other members can expect to see the programs become available in early June.
---
Want to be sure to never miss any Peloton news? Sign up for our newsletter and get all the latest Peloton updates & Peloton rumors sent directly to your inbox.