At the beginning of this year, Peloton rolled out the new class stacking feature, which allows you to build a single playlist of classes you want to take. One downside of this feature at launch was that stacks could only be created on Peloton Hardware (Bike, Bike+, Tread, and Tread+), or on the Peloton website.
Peloton is now rolling out an update for Android app that lets Peloton Android members build, create and modify class stacks from their phone! This is enabled in the latest version of the Peloton Android app, which was released March 16, 2021 (another update was pushed out on March 17th as well). However, this update appears to be slowly being rolled out to Android users. Some people are reporting they have access to the feature, while others do not yet have the new stacking feature available. Users who do have the new Class Stacking feature on Android are being greeted with the below popup in the app: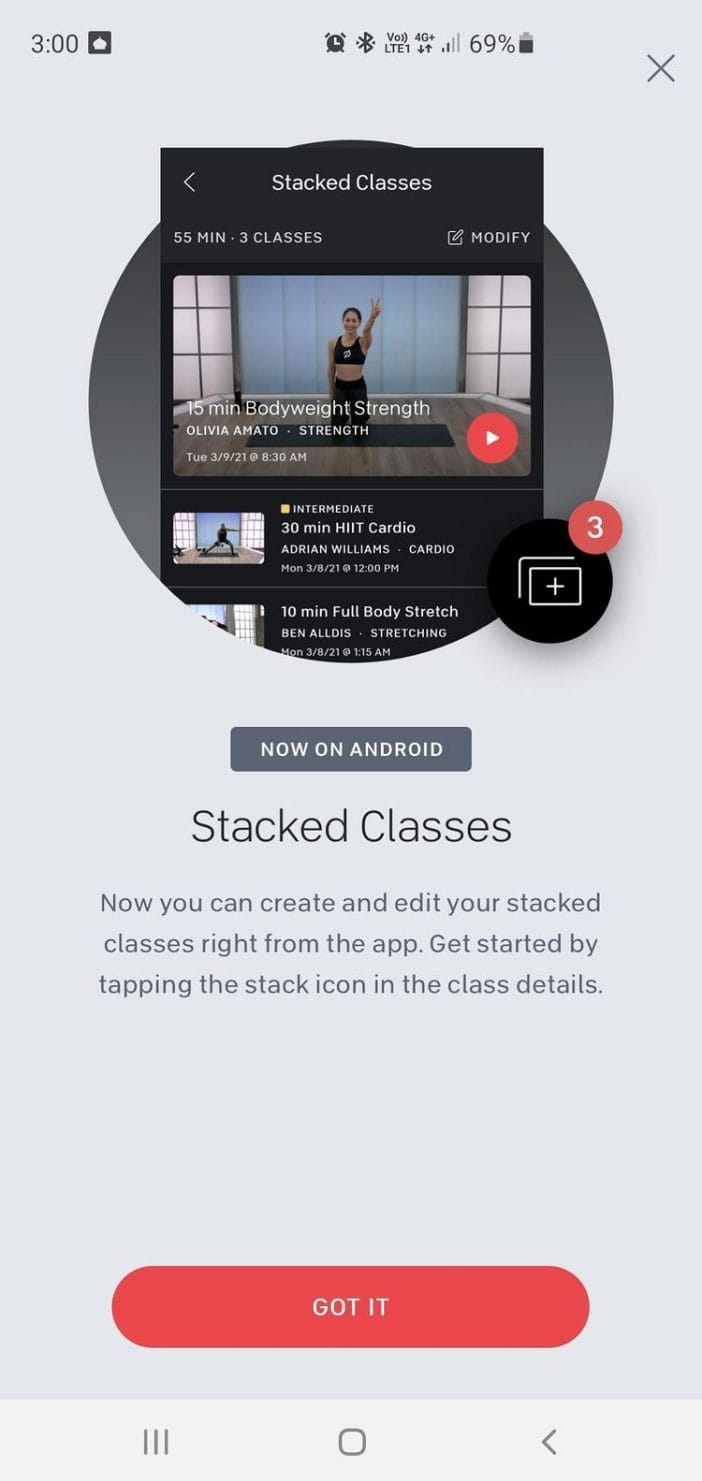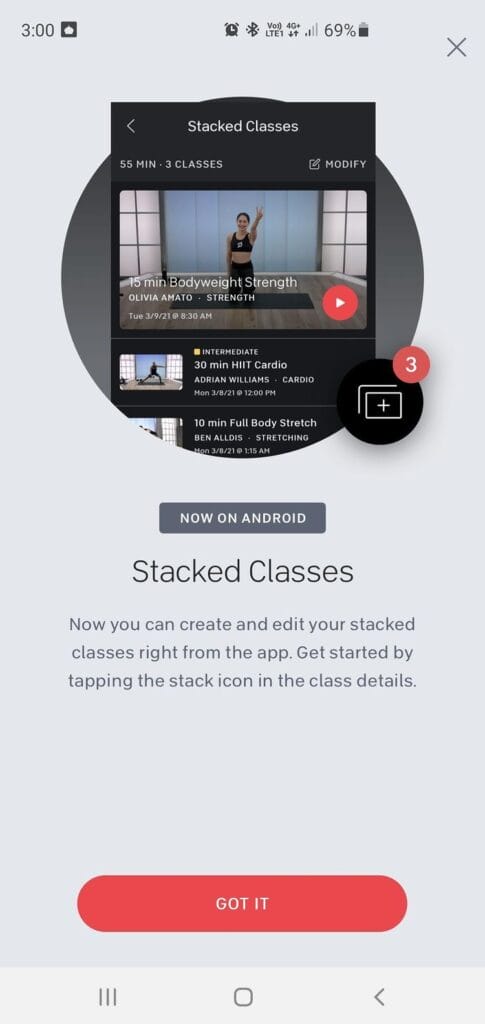 Once you have the feature, it works just like it does on the Peloton website. When viewing an individual class, you now have access to the Stack button – clicking it adds the class to your stack.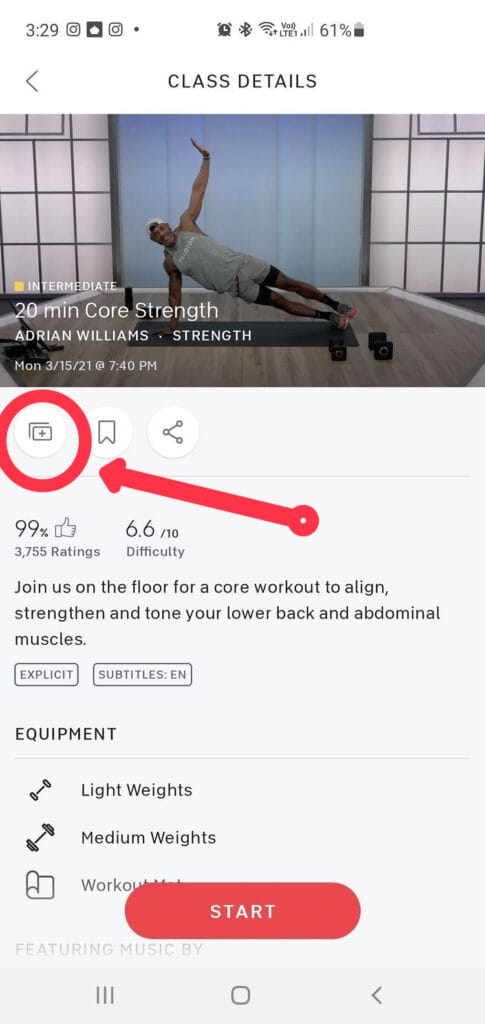 Previously, on Android you could view your stack which let you do one thing – start the stack. Now, you have access to modify the stack – which will allow you to change the order, delete classes, and modify the stack however you want.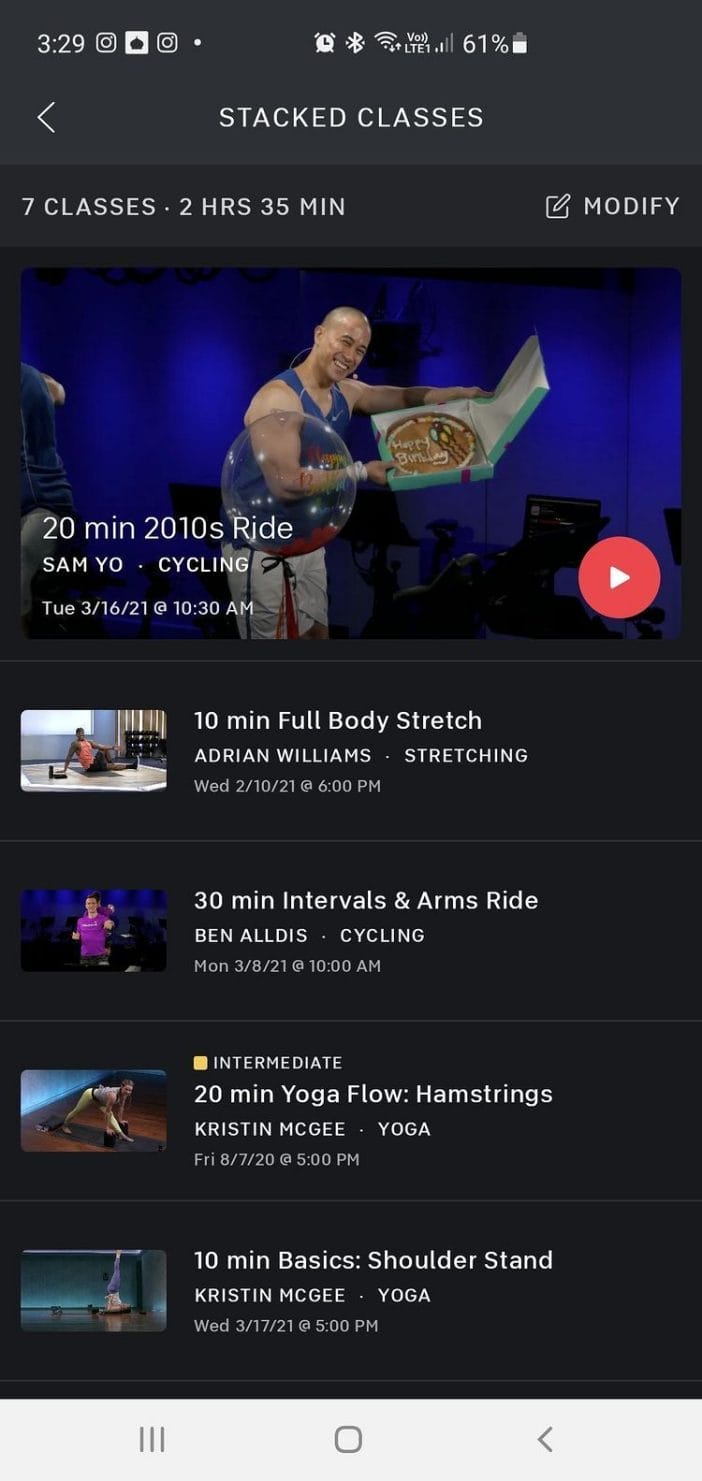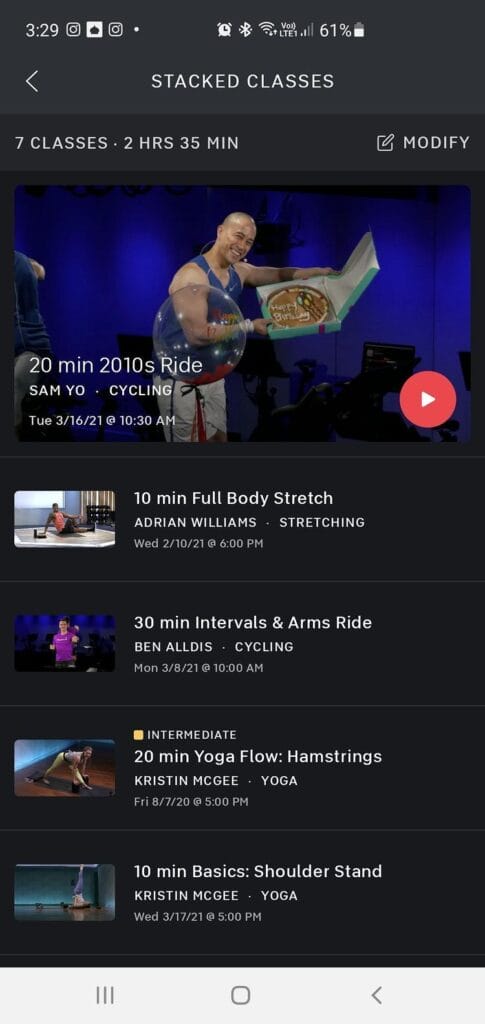 This feature has not yet been added for iPhone & iPad users. In the meantime, there is a workaround for building Peloton class stacks on iOS – you can see our full writeup and video here on that.
This marks the second new recent feature Android users have gotten that iOS users are waiting for. At the end of February, Android users were granted an "All" button allowing you to see the full schedule across all class types. That update has not yet rolled out to iOS users at time of publishing.
---
Want to be sure to never miss any Peloton news? Sign up for our newsletter and get all the latest Peloton updates & Peloton rumors sent directly to your inbox.