Earlier this week, we shared a new report that the Peloton rower was still in development and could have a real-time form feedback feature. Now, we've gotten more confirmation the Peloton rower is still in the works – and the source is a Peloton job listing.
Peloton is looking to hire a "Senior Product Safety Engineer." In the job posting, Peloton mentions some of the connected devices they will be working on – and specifically mentions a Peloton Rower. You can see the relevant part of the job posting below (emphasis ours).
The opportunity around Peloton Connected Devices is significant and growing – there are already more connected things than people in the world. These devices, ranging from tiny sensor based devices to powerful devices such as Bikes, Treadmills, Rowers and future large scale products that will/have a profound impact on our daily lives;
This appears to be the first job listing from Peloton that has ever mentioned a Rower. Peloton executives have been asked about a rower before, where they have said that a rower (and strength) were "good guesses" as to what could be next. Earlier this year, a rower was spotted in a Peloton R&D lab.
The job listing also mentions "future large scale products" in the job listing as a generic catch-all for other future products. One of those could be a Peloton strength product. A recent survey from Peloton indicated that might be called the Peloton Platform – you can read more details about that device here.
One would imagine that this safety engineer position would be involved in any future recall and product redesigns as well – like the recall that is still currently ongoing for the Peloton Tread & Tread+.
You can see a screenshot of the original job posting below, in case the online listing gets edited or removed: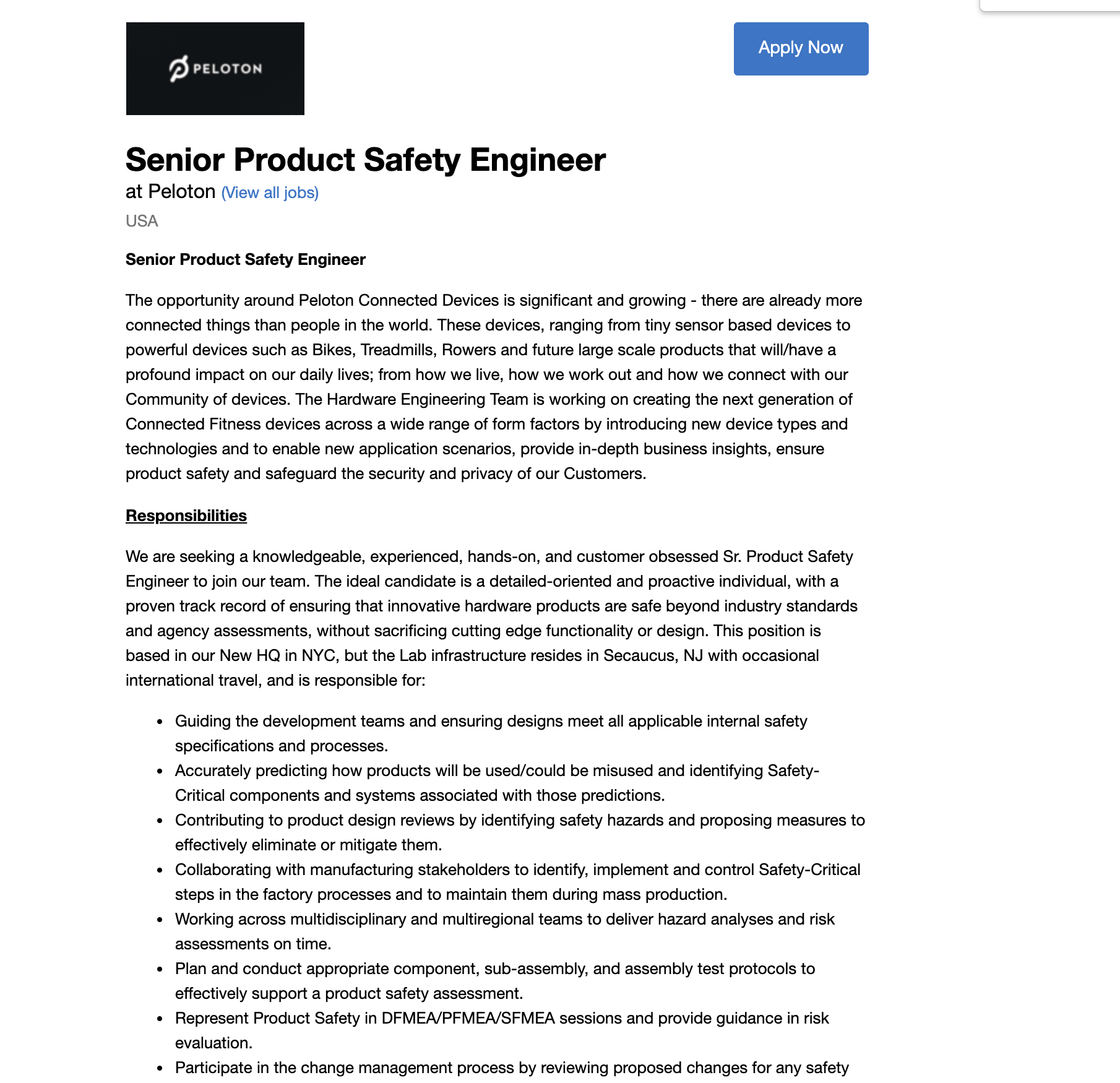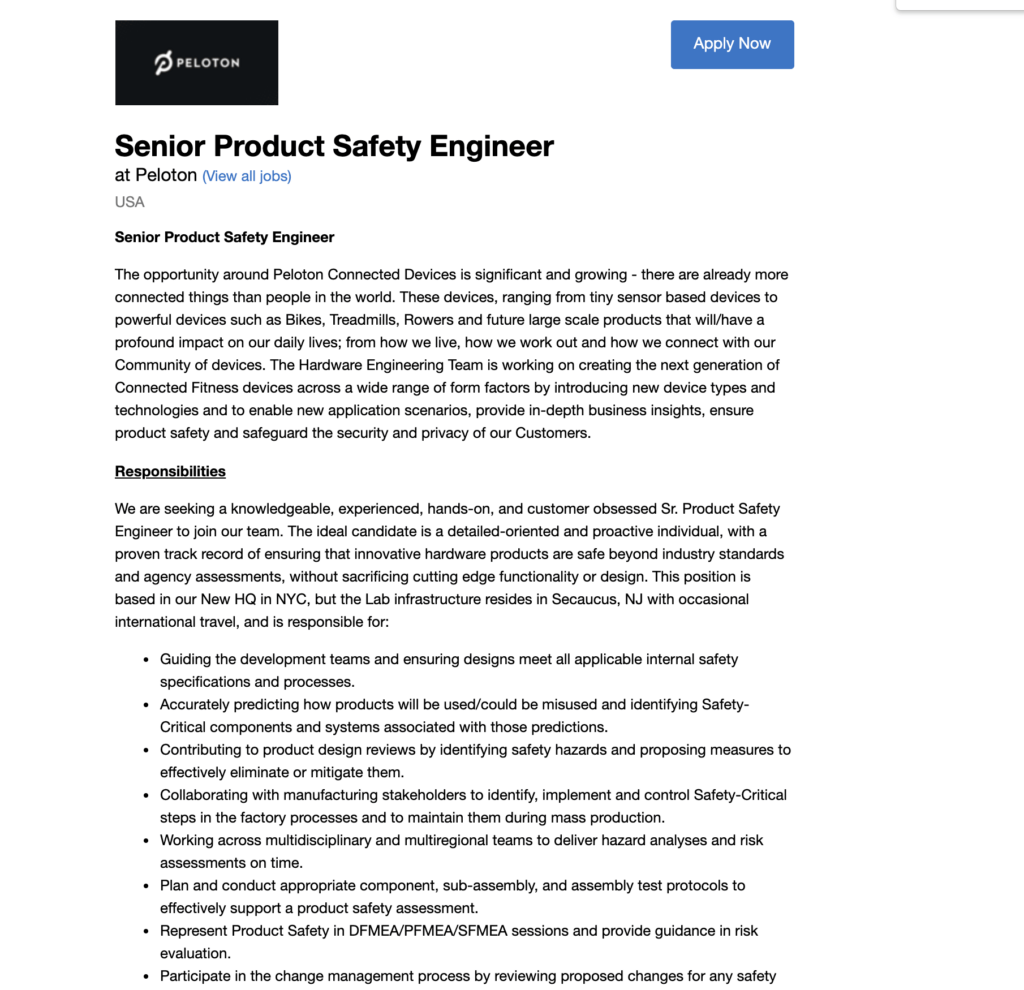 You can find all the previous news reports & rumors about the Peloton Rower here.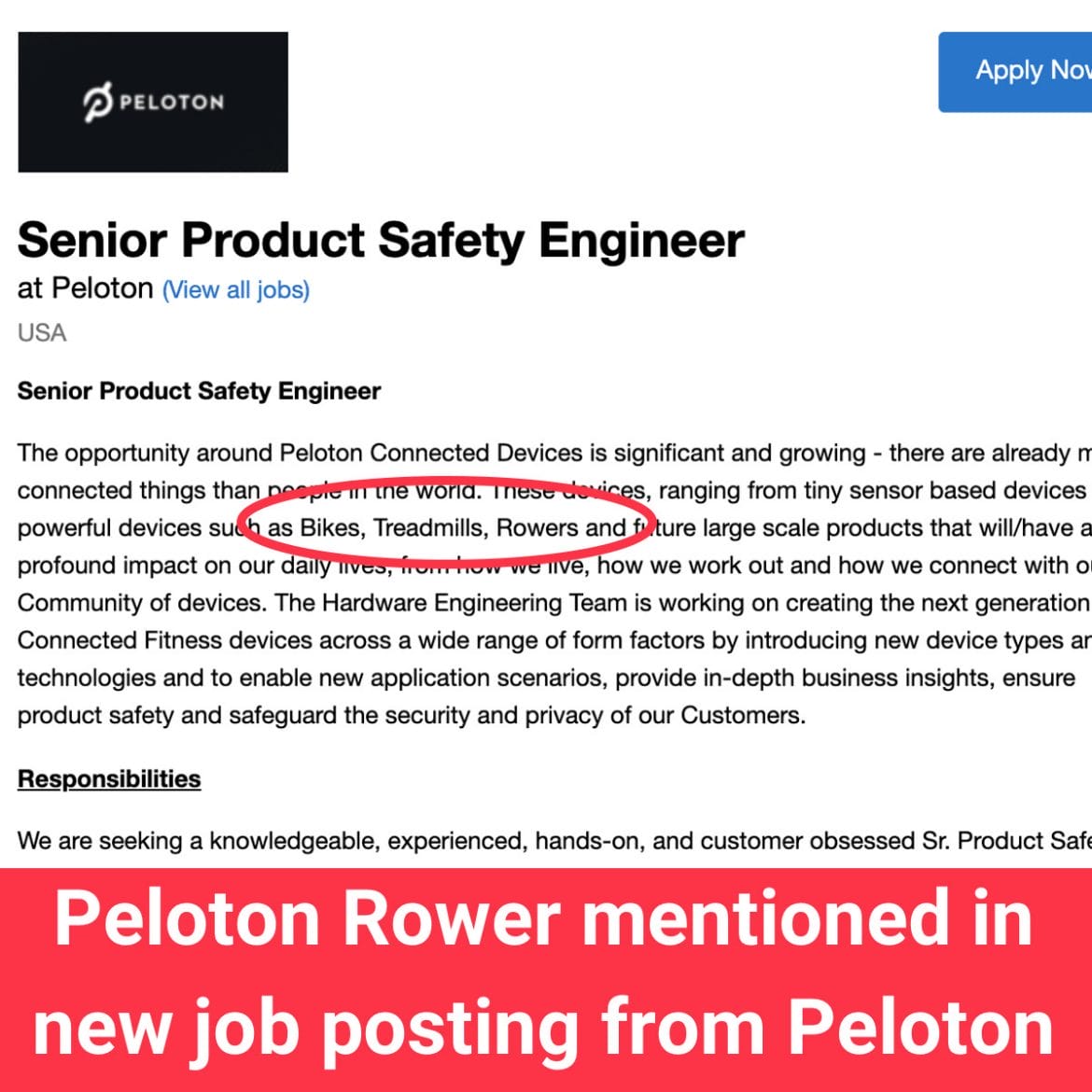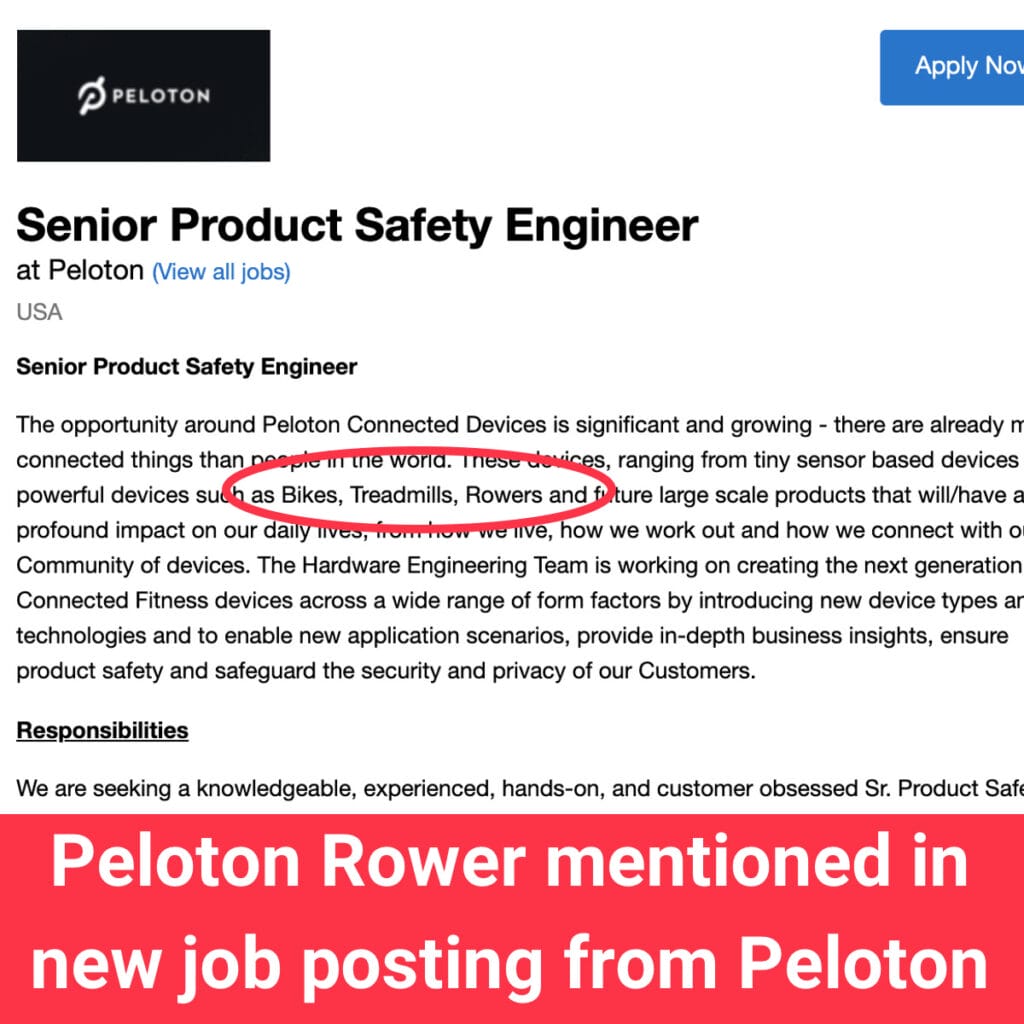 ---
Want to be sure to never miss any Peloton news? Sign up for our newsletter and get all the latest Peloton updates & Peloton rumors sent directly to your inbox.