Peloton's upcoming price drop on the current generation bike appear to have been leaked by Klarna, who is Peloton's financing partner in the UK (this is the equivalent of Affirm in the US). Based on emails members received, the price of the Peloton Bike is set to drop to £1,750, from the current price of £1,990 – a 12% price drop of £240.
Numerous people, who purchased their bike in the last 30 days, have reported receiving an email from Klarna today, stating that the "amount for this purchase has changed". It states they will be getting a credit for £240. These emails have been received by people who purchased different package types and different accessories, and all stated the same £240 refund – seeming to confirm that the base price for the Peloton would be dropping by this amount.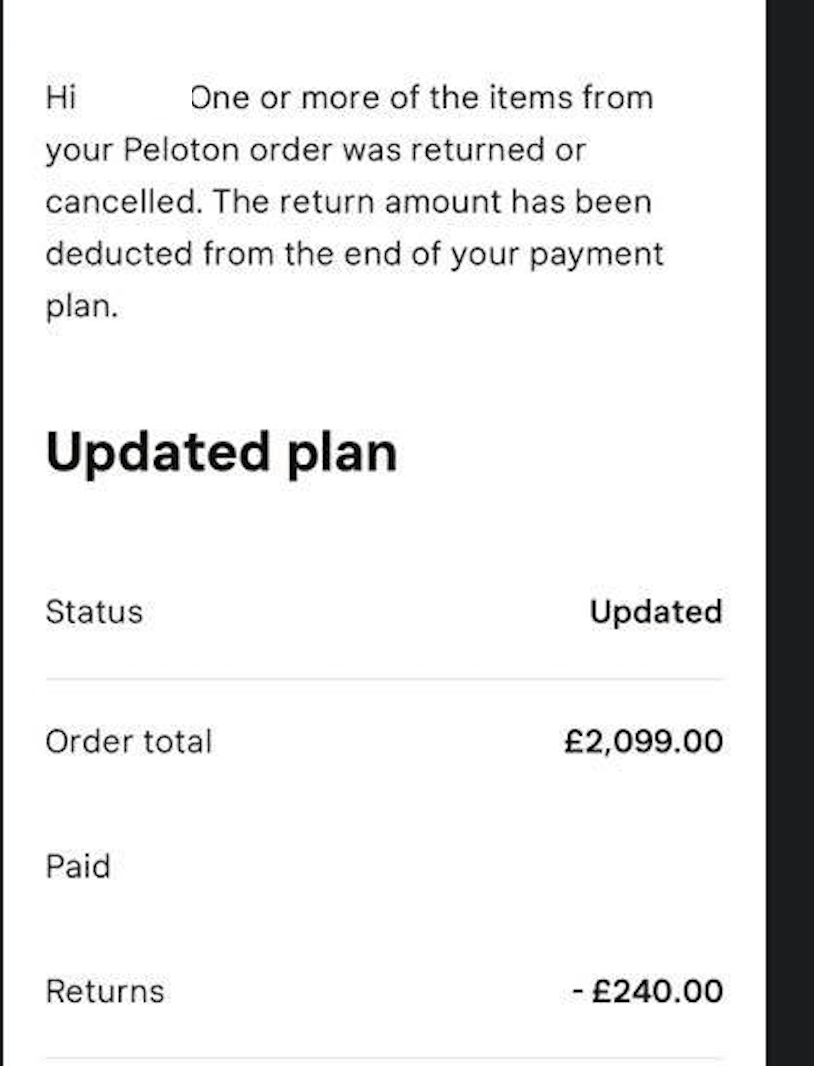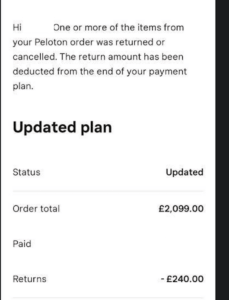 We previously reported that Peloton would be launching a new premium Peloton Bike+, in addition to the new lower cost tread. As part of this, the current bike is due to be rebranded as just the "Bike", and dropped in price. Peloton stated via customer support that "If we lower the price of our Bike or Tread, we will proactively refund the difference to all members who are awaiting delivery as well as those who received their product in the preceding 30 days."
It appears that this is part of the proactive refunds – although we expect Klarna wasn't supposed to start processing the refunds quite yet.
The exact price drop hasn't been confirmed in the US yet, which is currently priced as $2,245. The Bloomberg report confirming the next products originally stated it was expected to drop to under $1900 in the US. If it follows the same percentage drop from the UK, it would end up being priced at $1975. However, it's still possible that the different markets would not have the exact same percentage drop, whether due to currency differences or any other number of reasons.
Note that you won't find this new price on the website just yet – it won't show up until the formal announcement is made. But, given this email went out, it's also very likely the new products will be released soon. At this point it seems more likely than not announcements will be made by the time the Peloton earnings call happens this Thursday.
---
Want to be sure to never miss any Peloton news? Sign up for our newsletter and get all the latest Peloton updates & Peloton rumors sent directly to your inbox.