Update – New products have been officially announced by Peloton.
It's all happening this week it sounds like. In an interview with Wall Street Journal that published this morning, price points for the new products in the US were reveled.
$1,895 – Current Generation Bike
$2,495 – New Premium Bike+
$2,495 – New lower cost Tread
$4,295 – Current Tread+
The WSJ reports these price changes are set to go into affect on Wednesday – making it very likely the official announcement will happen on Wednesday too. Last night, the bike price cut was leaked in the UK – based on the WSJ report, it appears the US market is getting a more aggresive price drop.
The interview states the new products, and price changes, were originally supposed to happen in April.
The WSJ was able to confirm a few specific details about the new Bike+ in the interview – namely that the screen will swivel, and it will have a newer, slightly bigger video screen on the bike..
Wired magazine also has an article out about thew new products. They confirm many of the same details, but also mention that "riders can opt to have their resistance auto-adjusted throughout a workout, rather than manually turning the resistance knob."
Wired also states that the new lower cost Tread will not ship until 2021.
In another leak that happened this morning, the team at Reddit revealed what appears to be part of an upcoming promo video showing off the new bike & Tread.
You can watch the 8 second video here.
Looking at the new Bike+, it matches what the WSJ stated – you can see the slightly bigger screen, and a screen that can swivel. The video shows it can rotate at least 90 degrees each direction. We can also see that the traditional levers for controlling bike positioning have been replaced by knobs.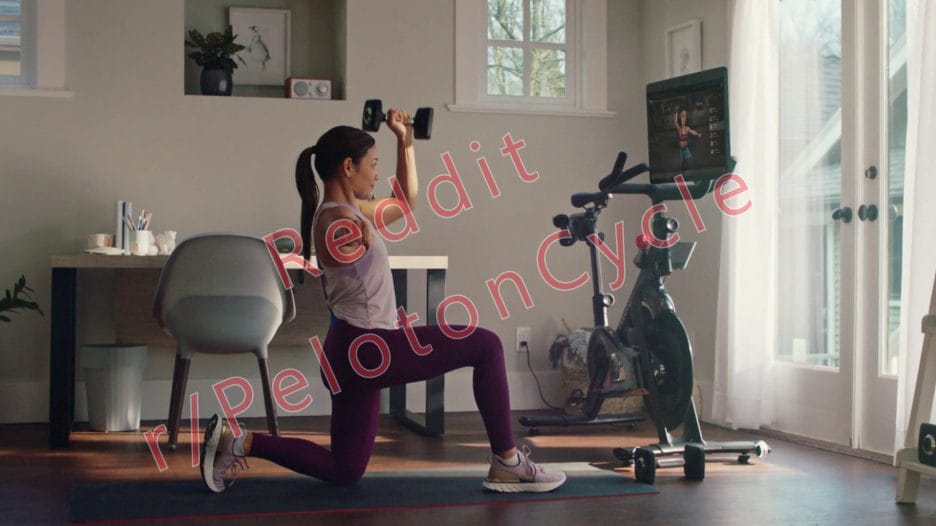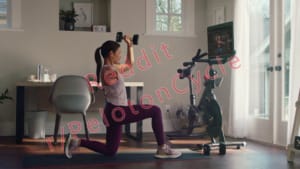 Previous rumors earlier this year indicated the new bike might have fore/aft adjustments of the handlebars. This does not seem possible from the leaked video.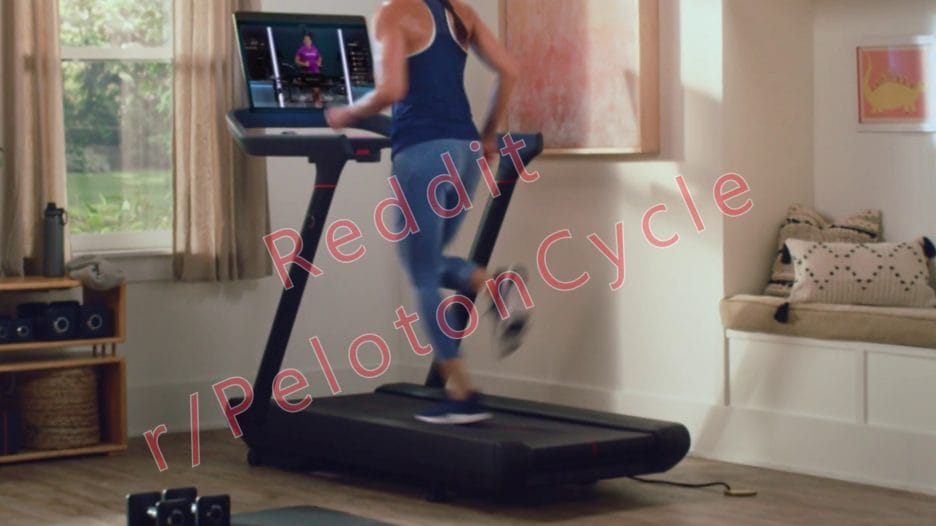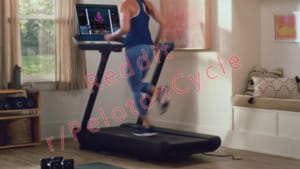 The leaked video also shows a brief clip of someone running on the new lower cost Tread. It looks like it is the same design as the exclusive image we leaked a week providing the world with their first look. Changes between the lower cost Tread and the current Tread+ are that in the lower cost Tread the base of the tread is shorter, the slats have been swapped out for a belt, and it shares the same newer monitor as the new Bike+ (which is a drop from the current 32″).
---
Want to be sure to never miss any Peloton news? Sign up for our newsletter and get all the latest Peloton updates & Peloton rumors sent directly to your inbox.