A small, but useful, addition has been made to both the Peloton Bike & Tread. There is now a new "All" filter for classes, which is available both when viewing the live upcoming class schedule, and the on-demand library. This has been added to both the Peloton Bike, and Peloton Tread.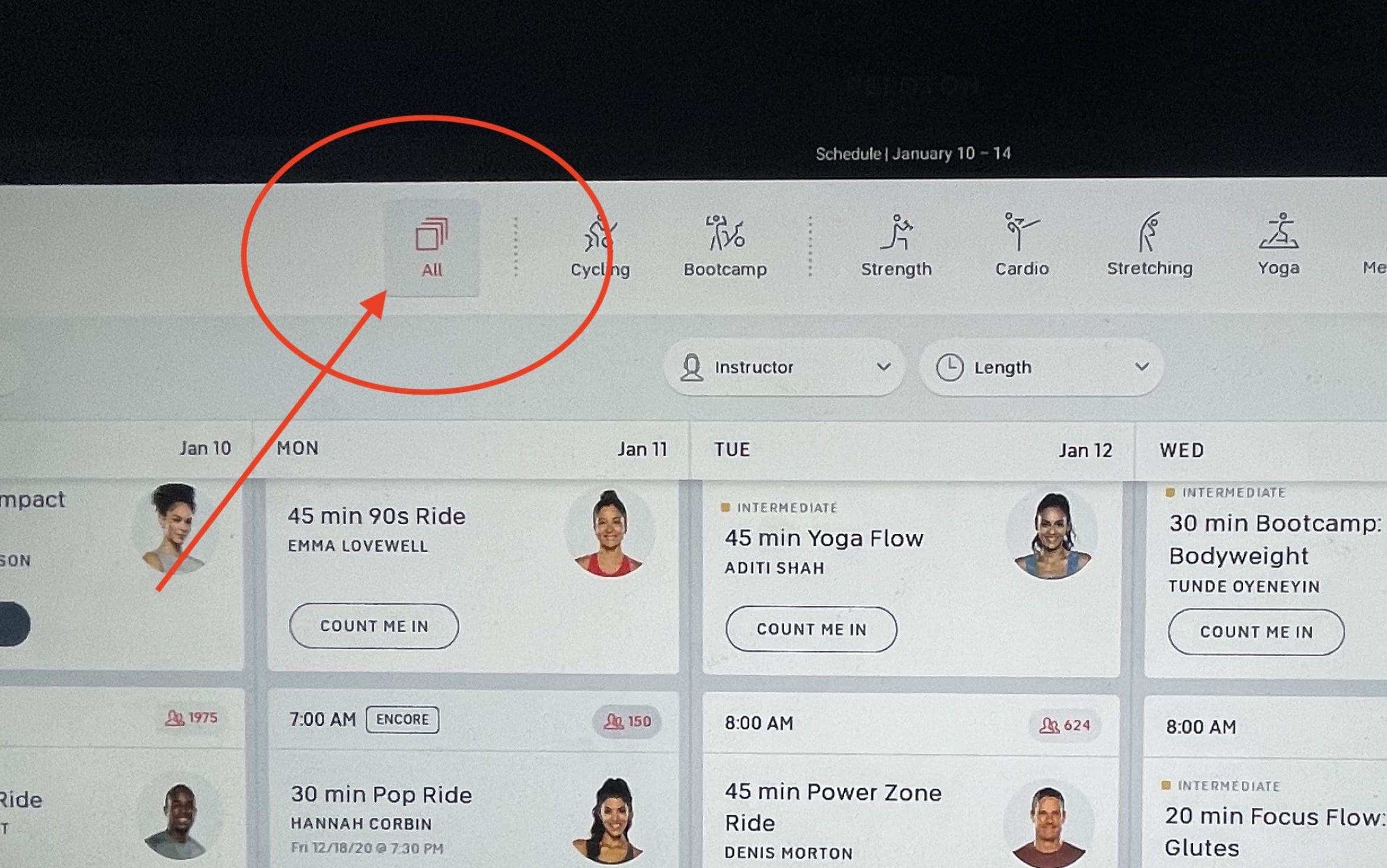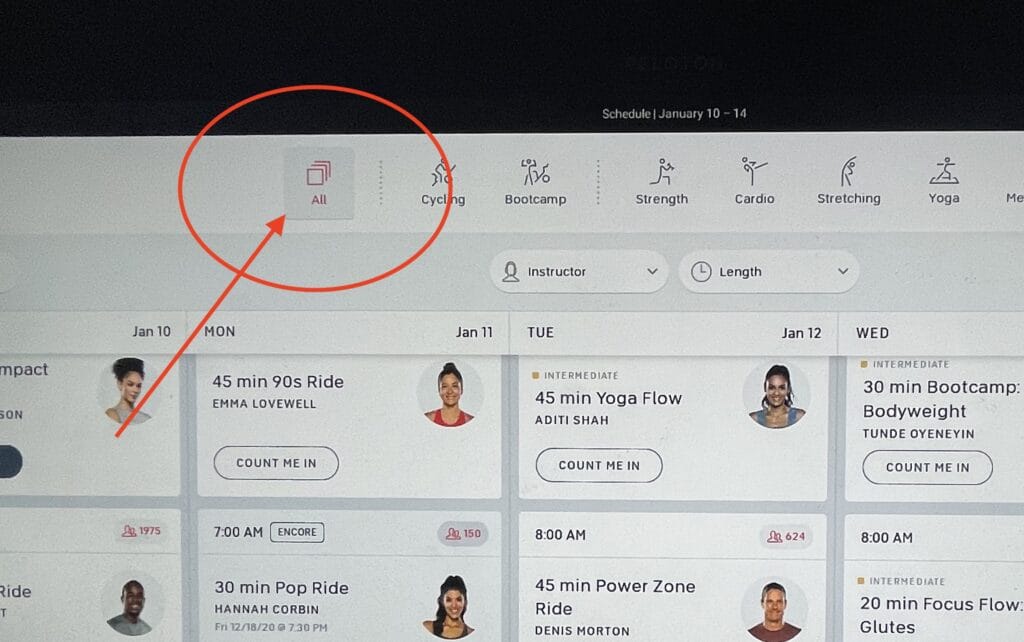 Previously, when viewing either the upcoming class schedule, or on-demand library, you were not able to view both cycling & floor classes at the same time – you had to pick one sport or the other using the filter at the top.
Now, you are able to select "All" classes, and the list will then show you either all upcoming live classes, across all class types, or all available classes in the on-demand library. Note that unfortunately, there is still one big exception to this. The bike is still not able to view tread or tread bootcamp classes, and the Tread is not able to see bike or bike bootcamp classes. But you will now see all classes besides those.
These filters work in combination with other filters and dropdowns. For example, you can view all upcoming classes of one instructor. Here, you can see Denis' available on-demand classes, showing both bike & yoga classes.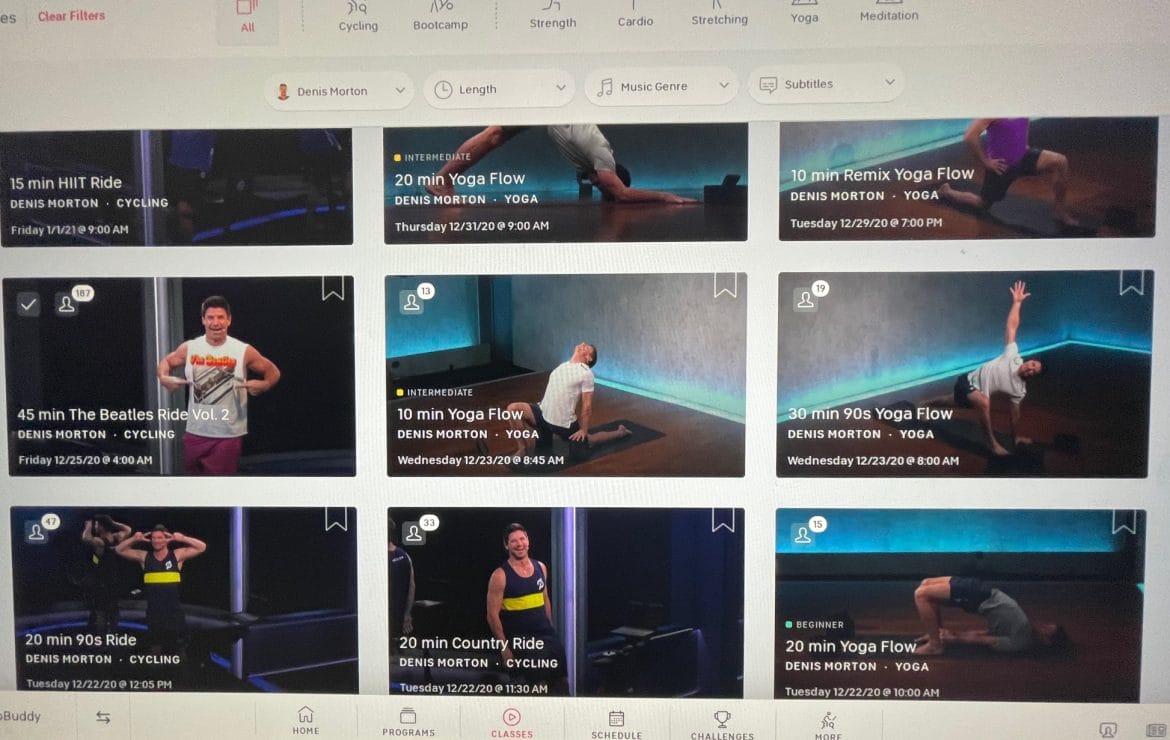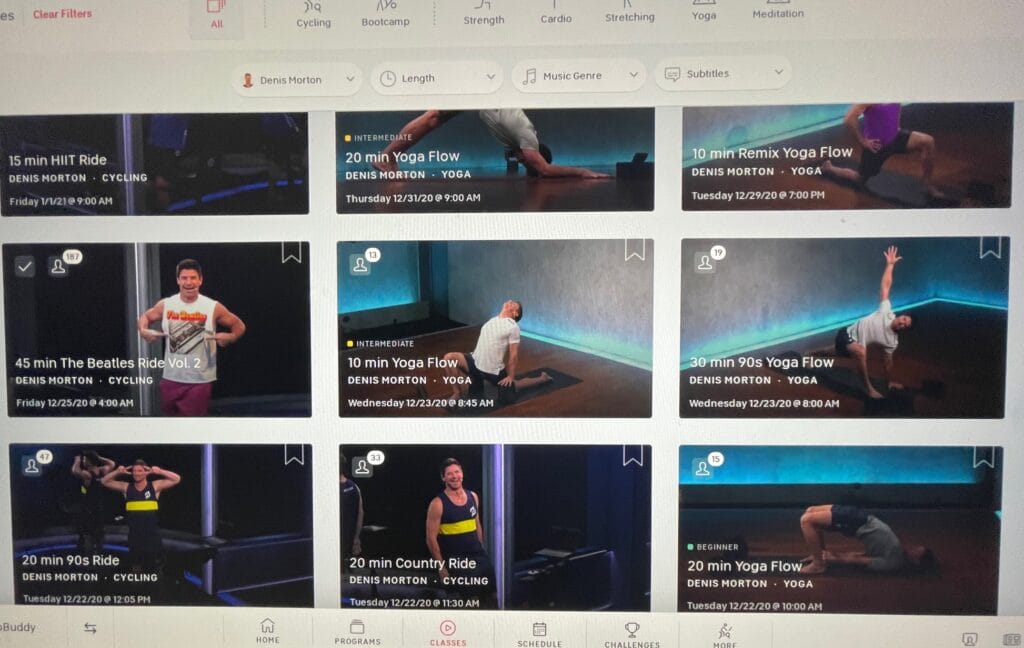 You are now also able to use the "Completed by Me" or "Bookmarked" filters, in addition to this – allowing you to see all your favorite classes in one place (again, with the exception of bike not seeing tread, and tread not seeing bike).
At this time the same updated filters do not appear to be available on any digital platform or the website. Note that you can still see all the same data – this update just makes it visible in one place on the bike & Tread, while you have to change between tabs & dropdowns to see it on the apps.
If this is the first time you've checked that area in a while, you might still be wondering what the difference is between the cycling & bike choices – we covered that in detail here when it was updated in November.
---
Want to be sure to never miss any Peloton news? Sign up for our newsletter and get all the latest Peloton updates & Peloton rumors sent directly to your inbox.