The updated Peloton home screen is continuing to make its way to additional platforms. Members who have downloaded the latest iOS or Android app update will notice that the "featured" tab has been replaced by a "home" tab.
Previously the default "featured" tab on both the iOS & Android App contained a look at live and upcoming classes, highlighted classes from favorite instructors, a bunch of Peloton recommendations, and bookmarked classes.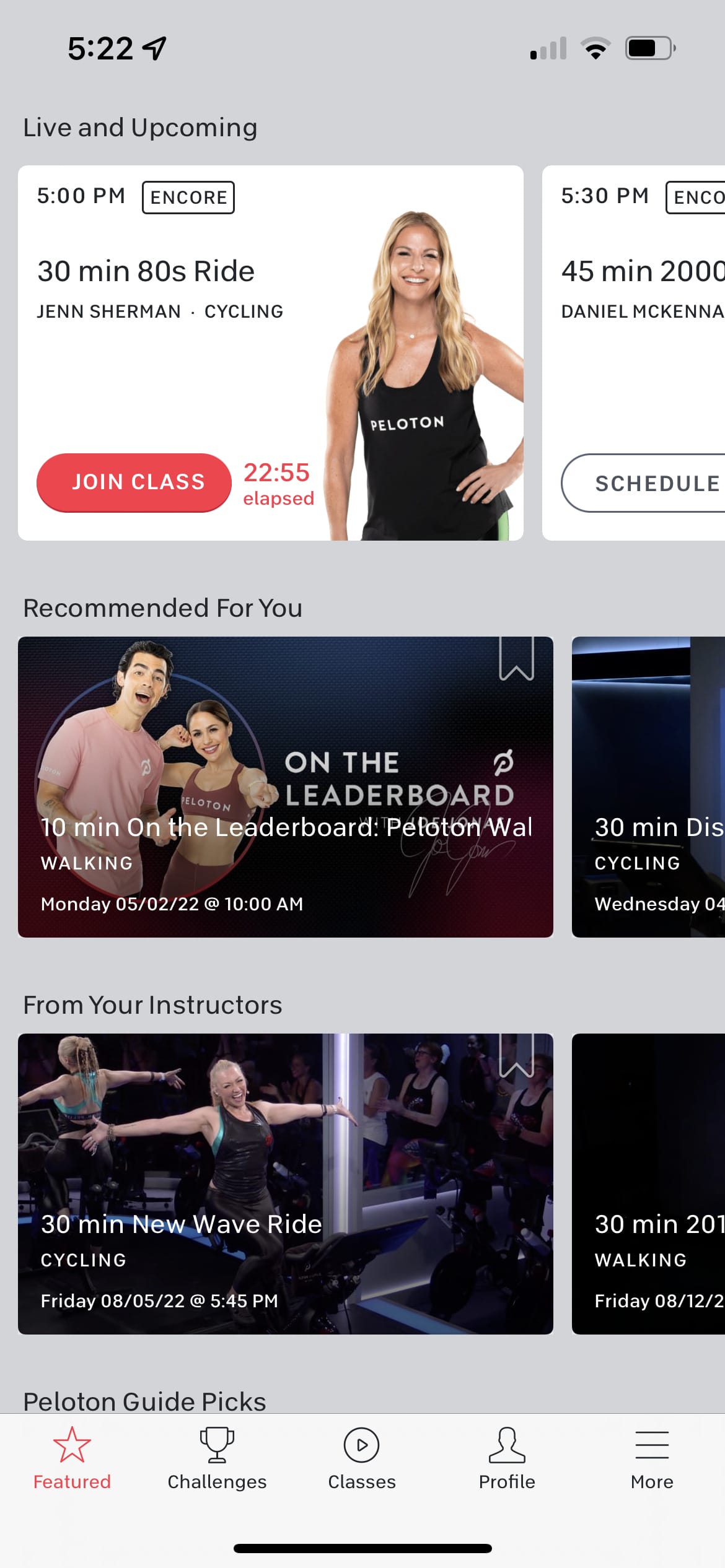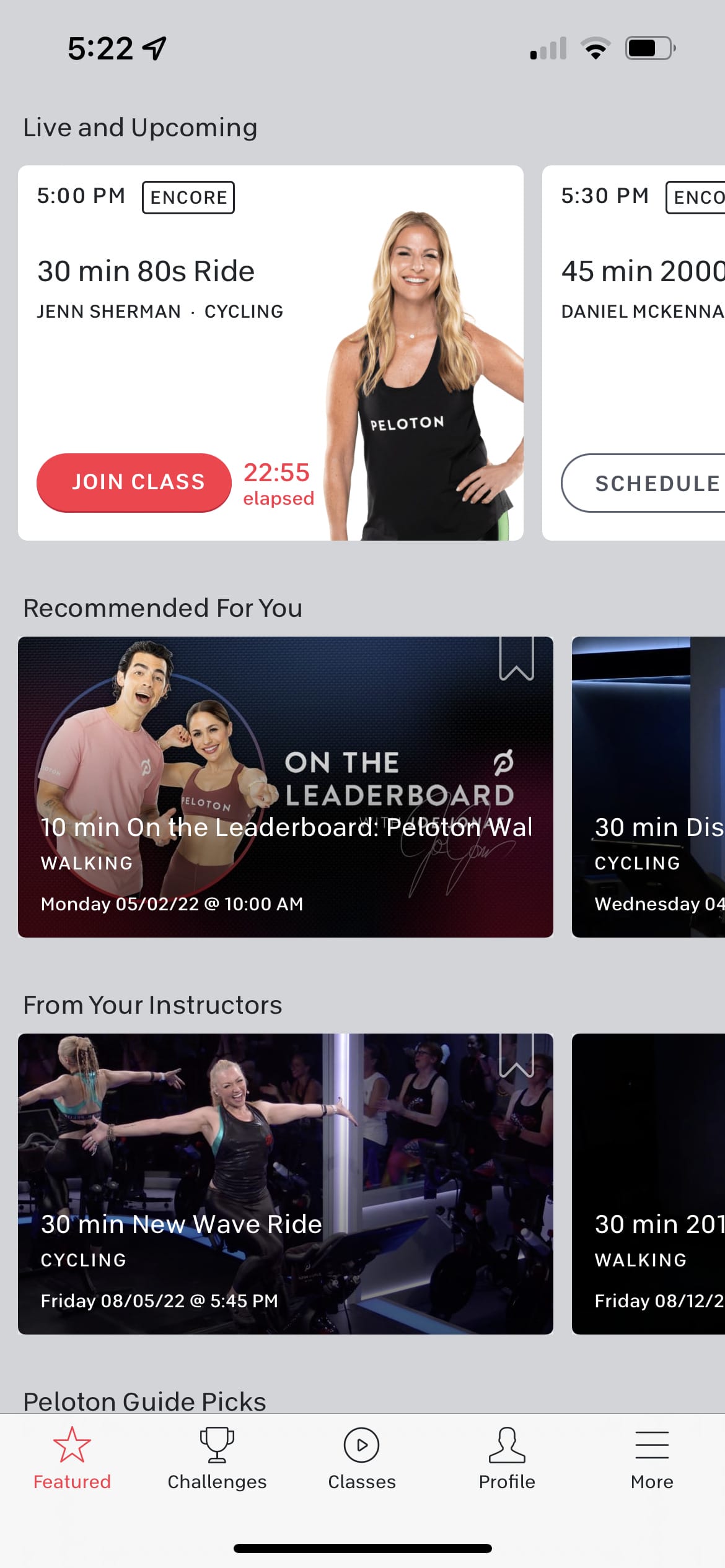 The updated home screen contains three icons in the top right corner that easily take you to your bookmarked classes, your stack, and the upcoming schedule. Next, you'll see your streak; in other words, how many weeks in a row and how many days this week you've used the Peloton platform. This is followed by a "fitness categories" section that allows you to quickly navigate to different modalities. Further down will be any classes that you've added to your personal upcoming schedule, as well as a section for the live and upcoming schedule.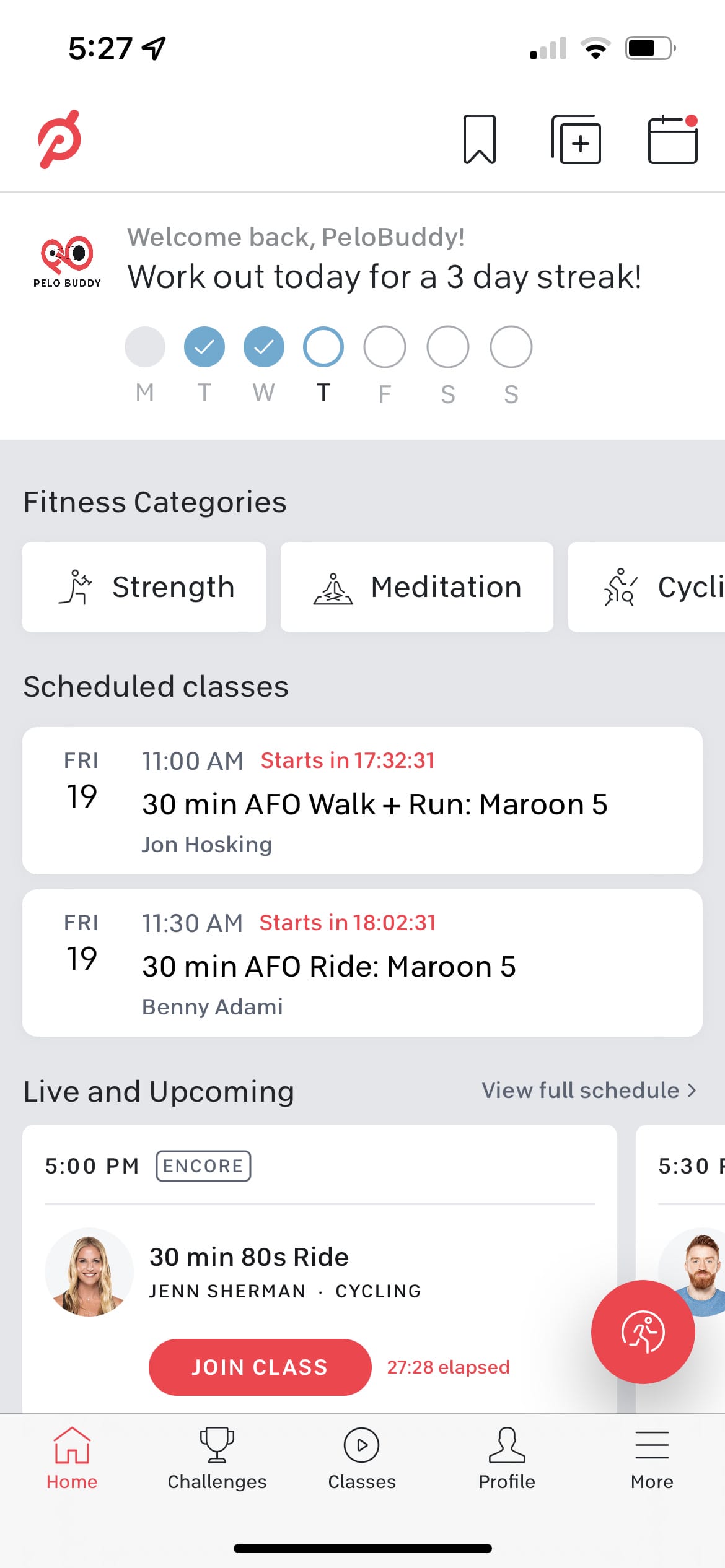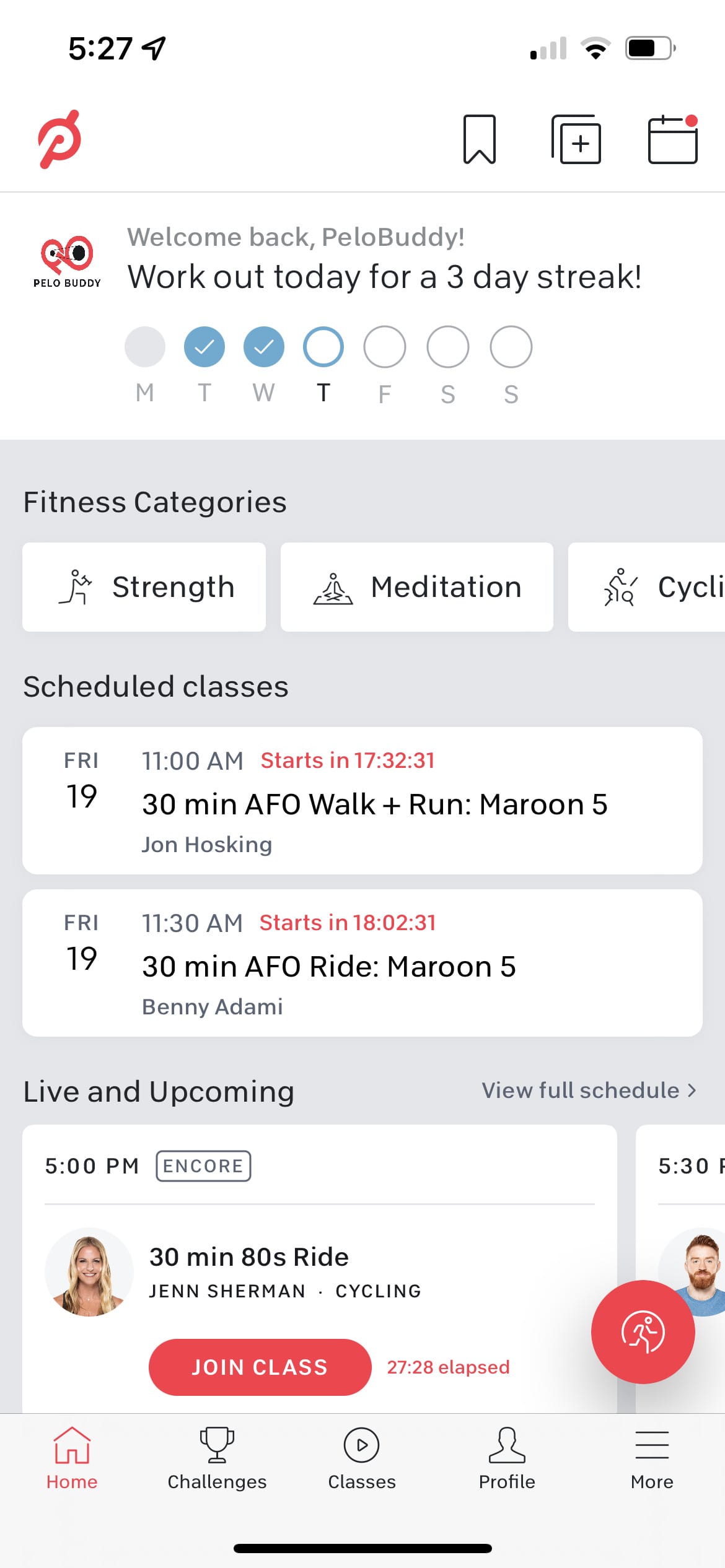 Scrolling further down the home screen will bring you to a section of classes specifically recommended for you, followed by class picks from your frequent instructors, and additional "Peloton picks." This information is similar to what was previously contained on the the featured tab.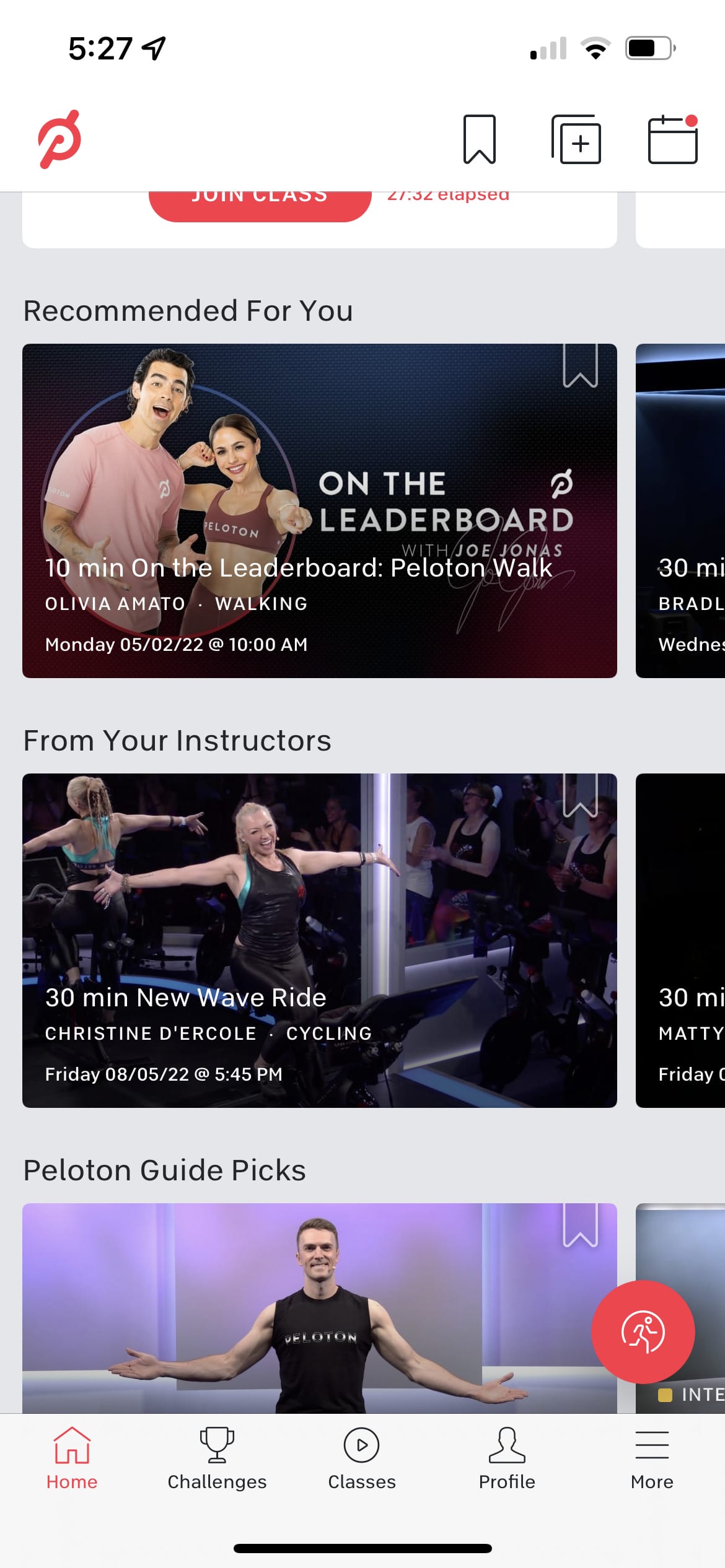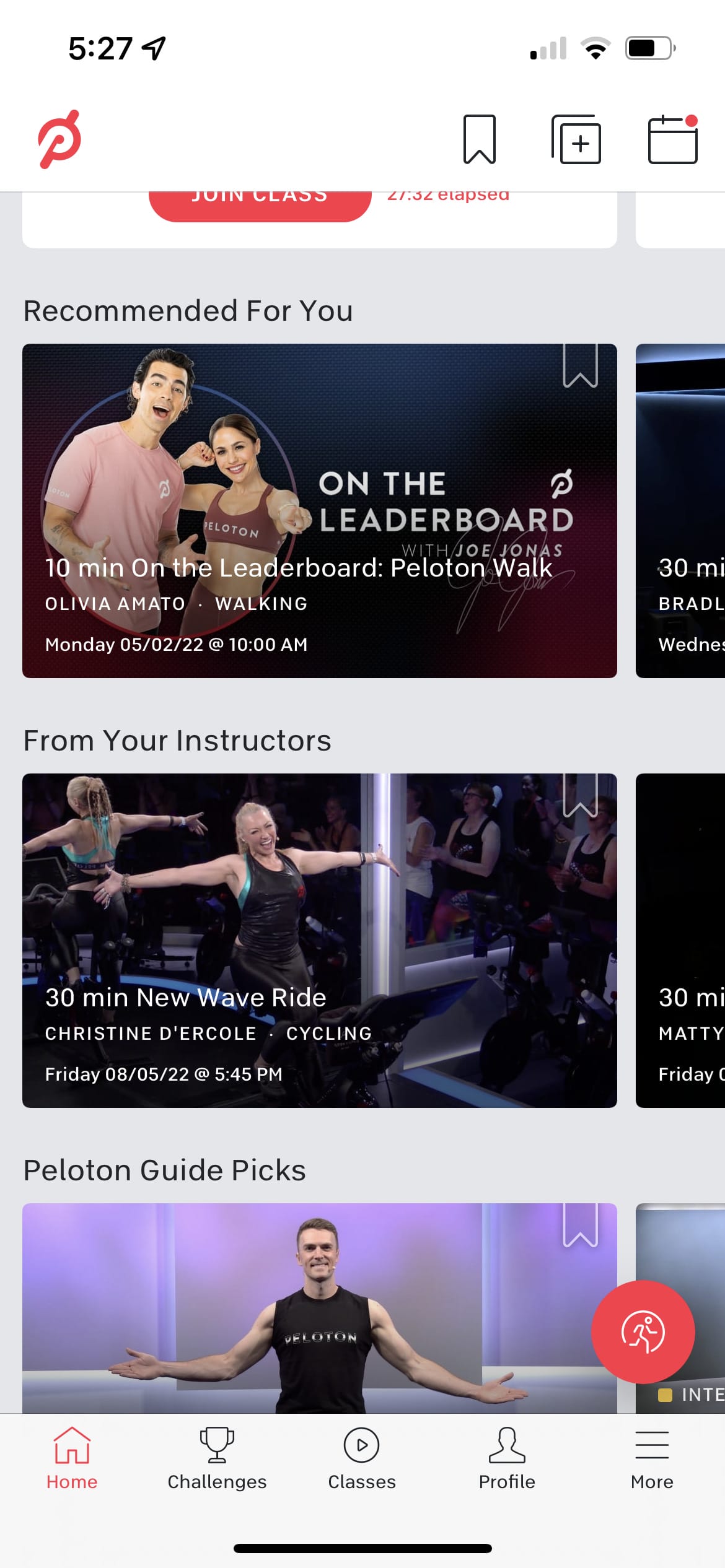 One other feature contained in this update is there is now a new floating red icon on the bottom right of the screen. This is a quick shortcut to take you to starting a "Just Workout" class, if you are going to take a non-Peloton run or bike. This shortcut to Just Workout is currently only available on iOS, as Peloton is still rolling out GPS tracking, and then Just Workout, for Android
The home tab originally rolled out to Bike and Tread devices before being added to the web browser in June.
---
Want to be sure to never miss any Peloton news? Sign up for our newsletter and get all the latest Peloton updates & Peloton rumors sent directly to your inbox.