Peloton is offering increased rewards on referrals for a limited time. Between June 1-12, 2023, members who share their referral code with a friend will receive $200 off of a Peloton Apparel purchase. In turn, the friend who uses the code to purchase a hardware device will receive $200 off of accessories purchased along with the device. This is double the standard $100 reward for both parties.
Peloton has updated the dedicated support page with the offer details, and the "refer friends" page of the Peloton app has also been updated.
Update – An earlier version of this article originally said the promotion ran through June 16th. This is what the terms & conditions originally said, however, it was recently updated to end on June 12th instead.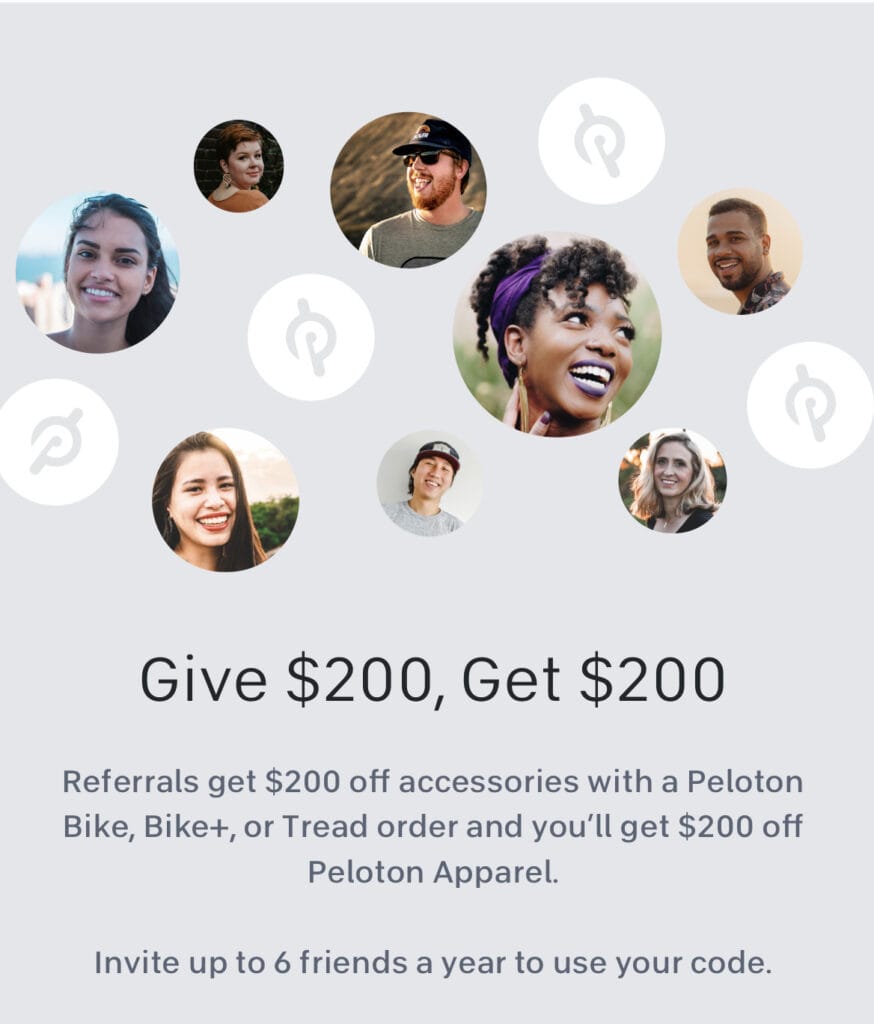 Peloton has offered bonus referral rewards in the past, most recently in February of 2023.
As a reminder, accessories such as weights and cycling shoes are now available via the Peloton Apparel website, so you don't necessarily have to use your referral rewards on apparel.
Note that the referral program is only open to All-Access Members, i.e. those who own a hardware device. There is a limit of six uses of the referral code per calendar year.
If you don't know what your referral code is, the easiest way to find it is with a desktop web browser. From the three horizontal line menu at the top right, there is a "Refer Friends" link. You can also go directly to the referral page at: https://www.onepeloton.com/settings/referrals/equipment.
If you are interested in purchasing a Peloton hardware device but don't know anyone with a referral code, Pelo Buddy is always happy to share one – you can be in touch via email (mail@pelobuddy.com) or via Instagram Direct Message (@pelobuddy).
For a deep dive on Peloton's referral codes and how they work, you can always check out our comprehensive guide.
In case you missed it, Peloton is also running a promotion for those who visit a showroom and do a demo from June 1 – 5 as well.
---
Want to be sure to never miss any Peloton news? Sign up for our newsletter and get all the latest Peloton updates & Peloton rumors sent directly to your inbox.