Peloton has announced a bonus referral rewards offer from February 9 through February 20. During that period members who share their referral code with a friend will receive $200 off of a Peloton Apparel purchase (which, as a reminder, now includes accessories like weights and cycling shoes). In turn, the friend who uses the code will also receive $200 off of their entire purchase.
Peloton published a blog post containing additional information:
Yep, we all have Peloton equipment and we love it. We also probably all have a friend, colleague, parent, or acquaintance who has expressed interest in being part of the Peloton family but hasn't made the leap yet. Enter: The Peloton referral program.
Sure, you can try to explain Peloton. But as we know, the best way to understand it is to become part of the community. Change always comes from within, but together we go far, helping to turn the idea of change into reality. Luckily, you can do more than just talk about Peloton with your loved ones—you can show them by sharing the love through the Peloton referral program.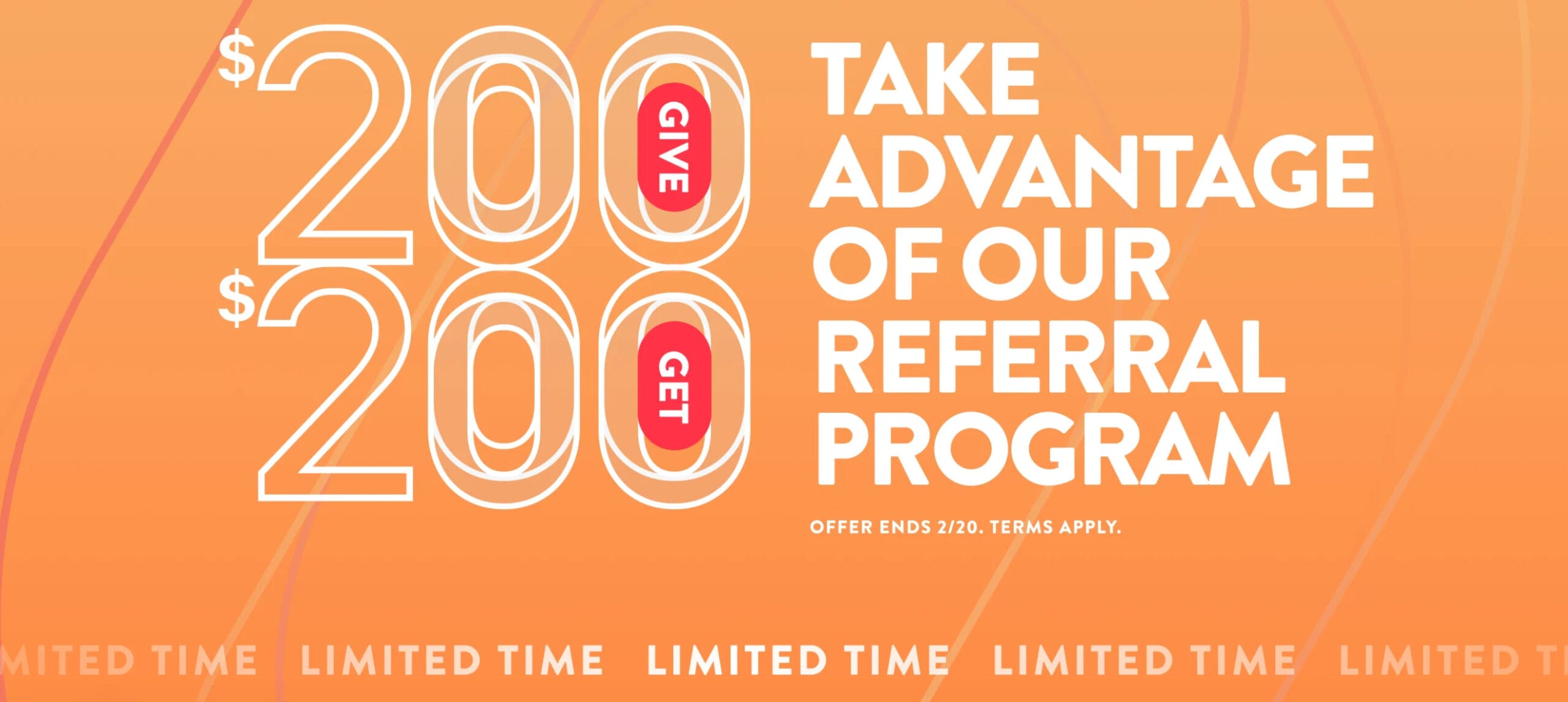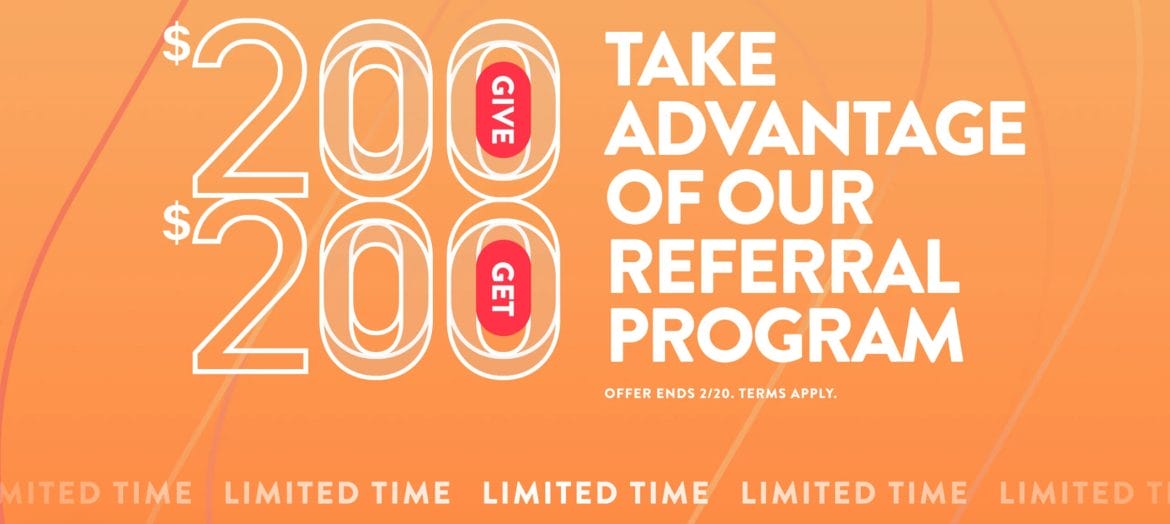 The rewards and discounts vary slightly by operating country. U.S. members will receive a $200 rewards; Canada-based members will receive a $250 CAD reward; U.K. members will receive a £200 rewards; and German members will receive a €200 rewards. The individual who uses the referral code on their Peloton purchase within the specified timeframe will receive the corresponding amount as a discount off of their total purchase. Australian members and their referrals will continue to receive a $150 reward/discount.
Peloton has provided the following details regarding eligibility:
In order to get bonus Member rewards, Members must have a Peloton Bike, Peloton Bike+, Peloton Tread, or Peloton Row. Subscription owners—as well as added users who have completed five Bike, Tread, or Row workouts on Peloton equipment or the Peloton App—are also eligible. Peloton App and Peloton Guide Members are currently not eligible.
Members can receive the bonus multiple times within the offer window. In other words, if you have two friends who use your referral code, you will receive $400 off at the Peloton Apparel website.
As a reminder, the referral program is only open to All-Access Members, i.e. those who own a hardware device. There is a limit of six uses of the referral code per calendar year.
If you don't know what your referral code is, the easiest way to find it is with a desktop web browser. From the three horizontal line menu at the top right, there is a "Refer Friends" link. You can also go directly to the referral page at: https://www.onepeloton.com/settings/referrals/equipment.
You can learn more about the limited time referral bonus offer via the Peloton Blog.
---
Want to be sure to never miss any Peloton news? Sign up for our newsletter and get all the latest Peloton updates & Peloton rumors sent directly to your inbox.