Peloton has announced a new collaboration with the NBA. Next week, there will be several Peloton NBA Finals classes.
Update – Brooklyn Nets forward Mikal Bridges was live at Peloton Studios New York for these classes.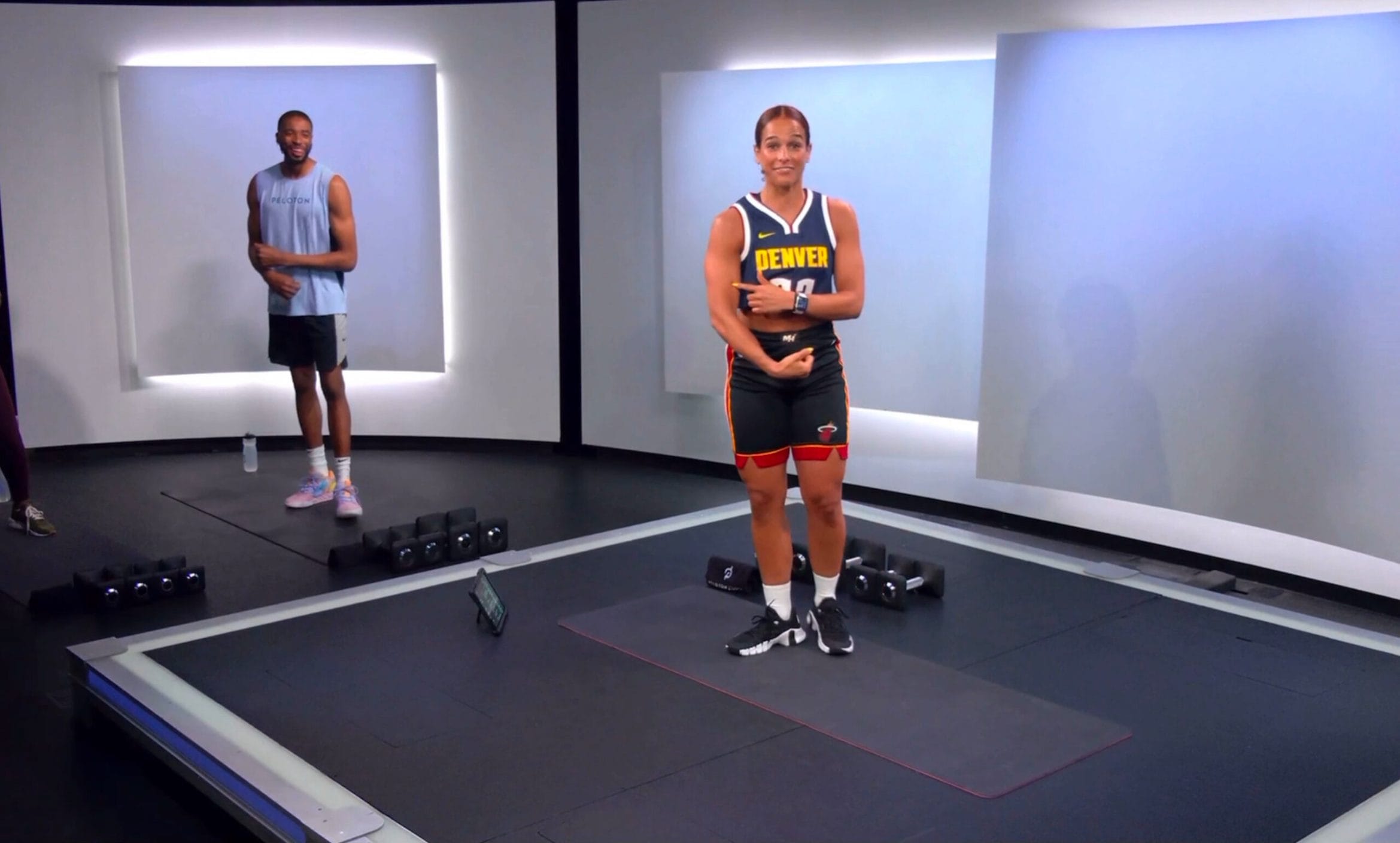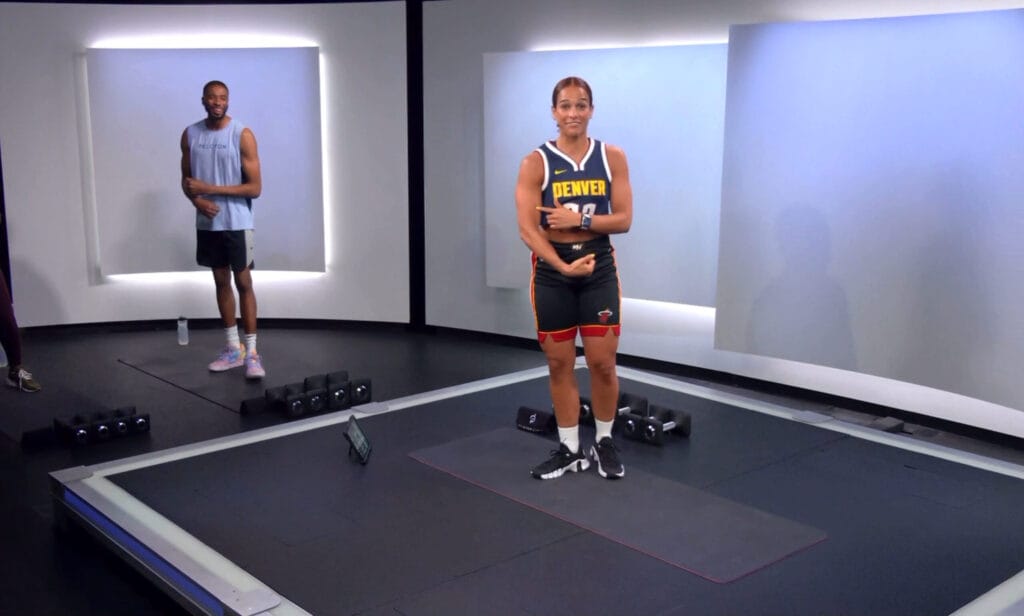 Peloton teased this announcement earlier this week with an Instagram post showing the NBA finals trophy at the Peloton Studios New York, with several instructors holding the trophy. They alluded to an announcement today saying "check your DM's about a special announcement Friday👀"
The news dropped today with another Instagram post, saying:
Larry's hard work inspired our NBA FINALS CLASSES 🏀 LIVE classes starting June 9th: NBA Finals Full Body Strength with @jesssims @ 12:30 pm ET & NBA Finals Two for One Ride with @allymisslove & @alextoussaint25 6/9 @ 1:30pm ET 🔥
As mentioned in their post, Peloton's NBA Finals classes will be led by Jess Sims, and a two for one class with Alex Toussaint & Ally Love.
You can find the full schedule of the NBA Finals Peloton classes below:
2023 Peloton NBA Finals Classes & Schedule & Workouts
30 min NBA Finals Full Body Strength – Jess Sims – 6/9/23 @ 12:30pm ET
30 min NBA Finals Two For One Ride – Ally Love & Alex Toussaint – 6/9/23 @ 1:30pm ET
Note that the ride is two for one ride, meaning both Ally Love & Alex Toussaint will be in the studio together coaching at the same time side by side. You can find a list of other Peloton two for one classes here.
This collaboration with the NBA is just the latest of Peloton's focus on professional sports. In 2020, Alex Toussaint held a special ride for ESPN's "The Last Dance" documentary. Later than same year, Peloton teamed up with ESPN for a "Peloton All-Star Ride" that was later broadcast on ESPN.
All three Peloton coaches have personal involvement with the NBA & basketball as well. Alex Toussaint has participated in the NBA All Star Celebrity game two years in a row, and won the MVP last year in 2022. Jess Sims has been the in-arena co-host for the WNBA New York Liberty team, and Ally Love is the in-arena host for the Brooklyn Nets NBA team.
---
Want to be sure to never miss any Peloton news? Sign up for our newsletter and get all the latest Peloton updates & Peloton rumors sent directly to your inbox.