Peloton appears to be rolling out an updated home screen on the web browser. Some members are now seeing a brand new "home" tab previously unavailable on the web browser.
Previously (and currently still for many members) when logging into the Peloton web browser, you would see the "classes" tab as the default page. This page allows you to select a fitness modality – such as strength, yoga, or cycling – and view recent classes.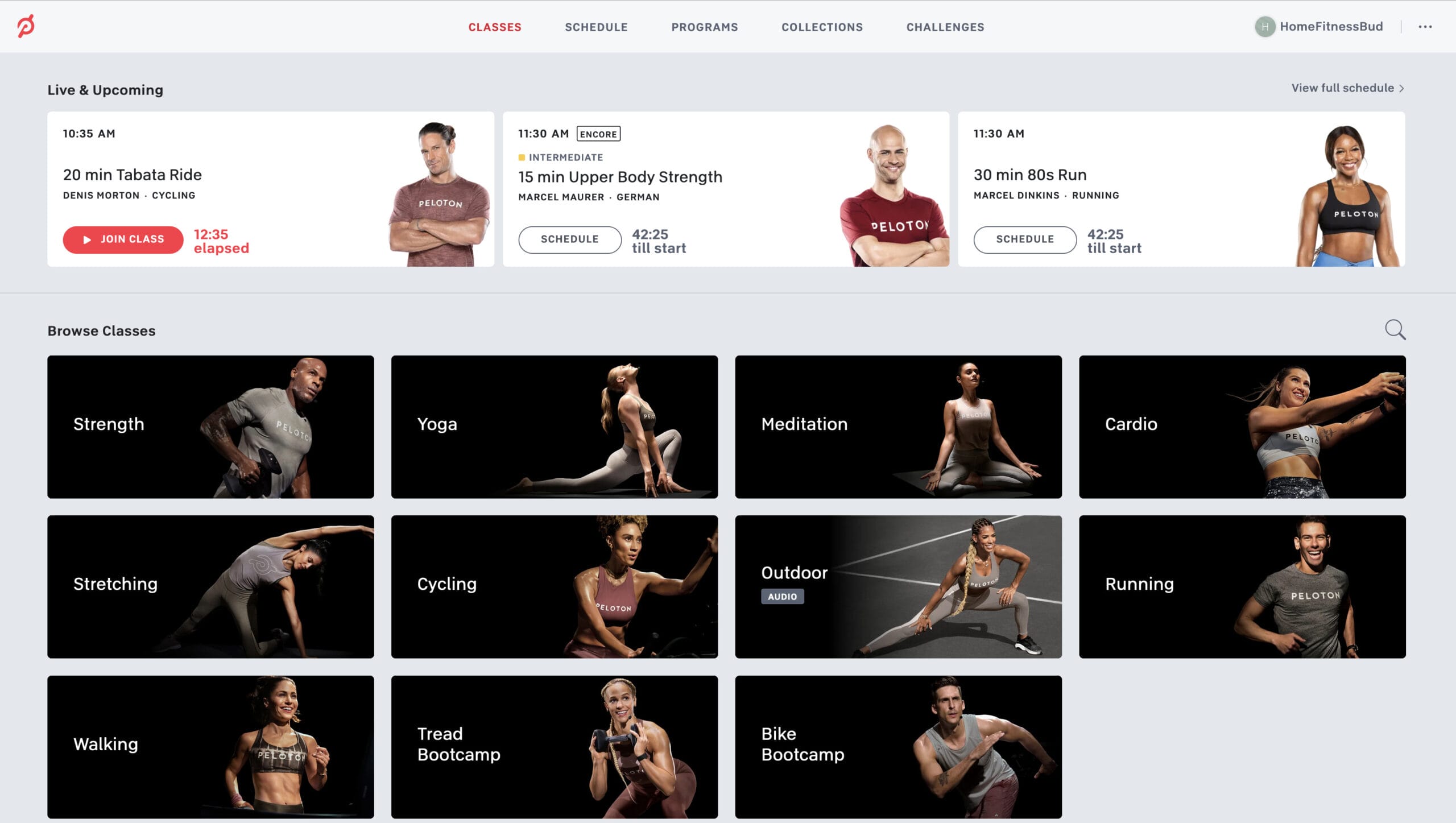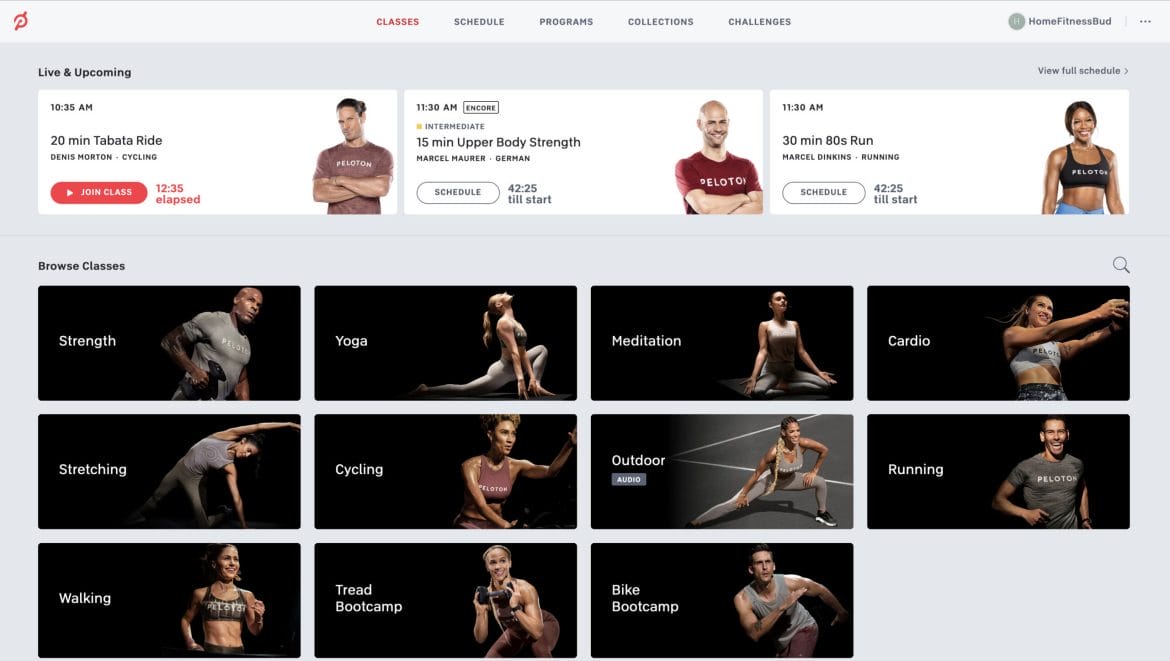 Now some members are seeing a default home tab that contains information similar to what you'd see on your Bike or Tread device.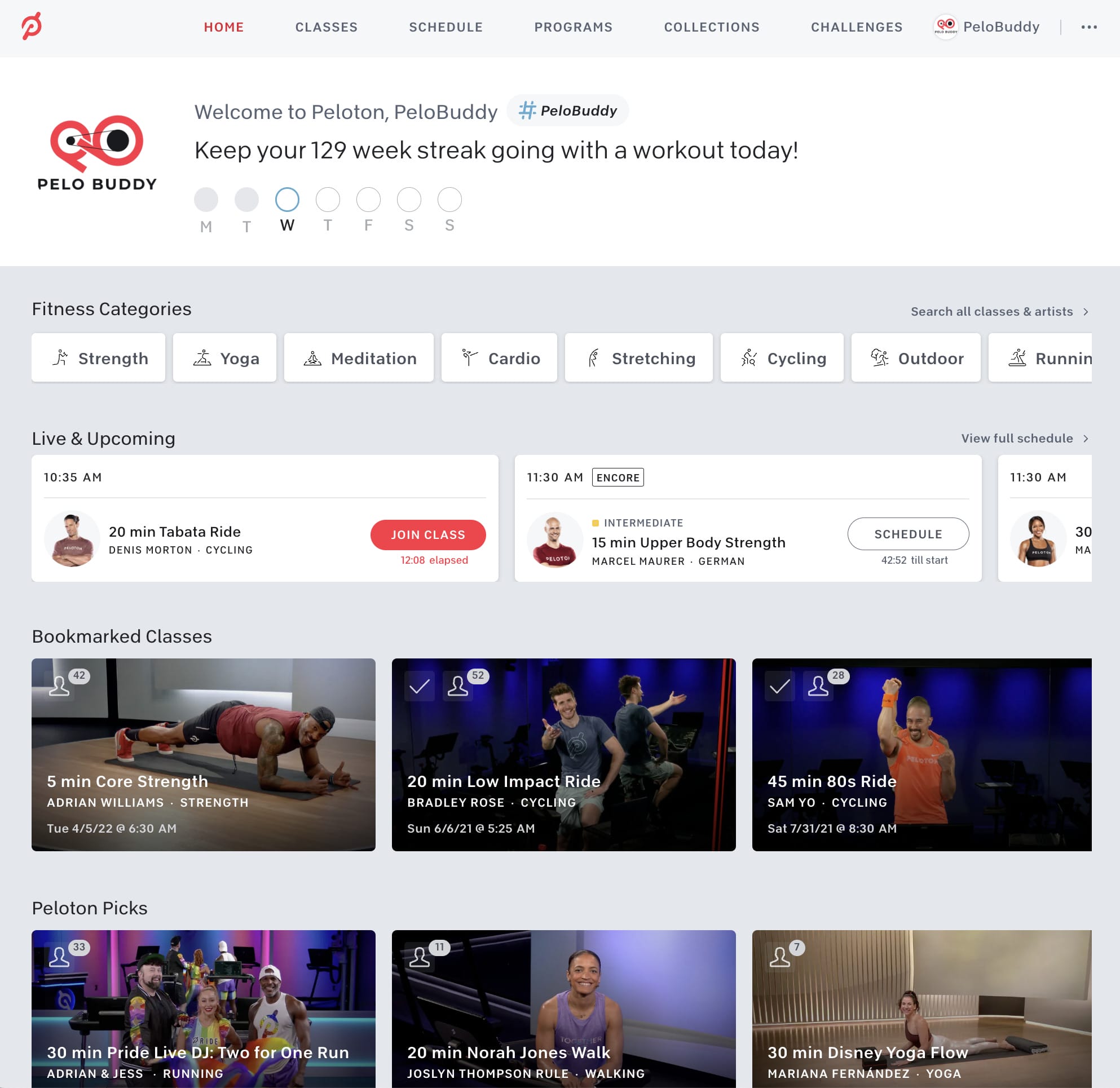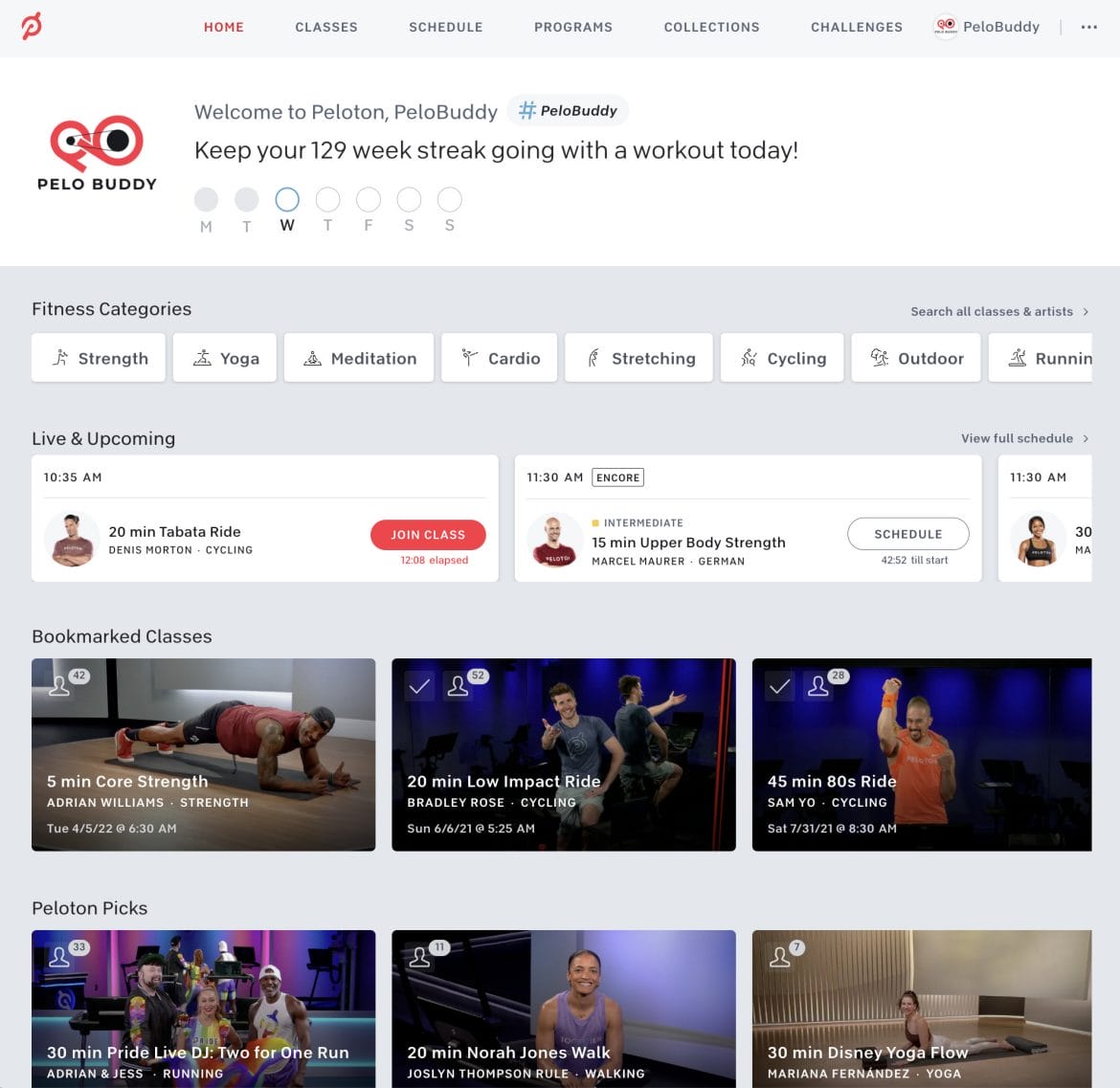 At the very top of the page you'll see your streak information; in other words, how many weeks in a row and how many days this week you've used the Peloton platform. Below that is a list of fitness categories to choose from. Selecting a modality will bring you to the classes tab for that specific modality.
Next, the home page contains a list of live and upcoming classes, allowing you to see what is currently airing from the Peloton studios and what is coming up next.
Further down are several different rows of highlighted classes. The first row is your bookmarked classes, followed by "Peloton Picks," which are likely popular classes highlighted by the Peloton team. The next rows contain selections from three modalities: outdoor, meditation, and yoga. The classes appear to be fairly random; some are recent, while others are months old. Peloton could be attempting to boost numbers in these areas, but it's not entirely clear.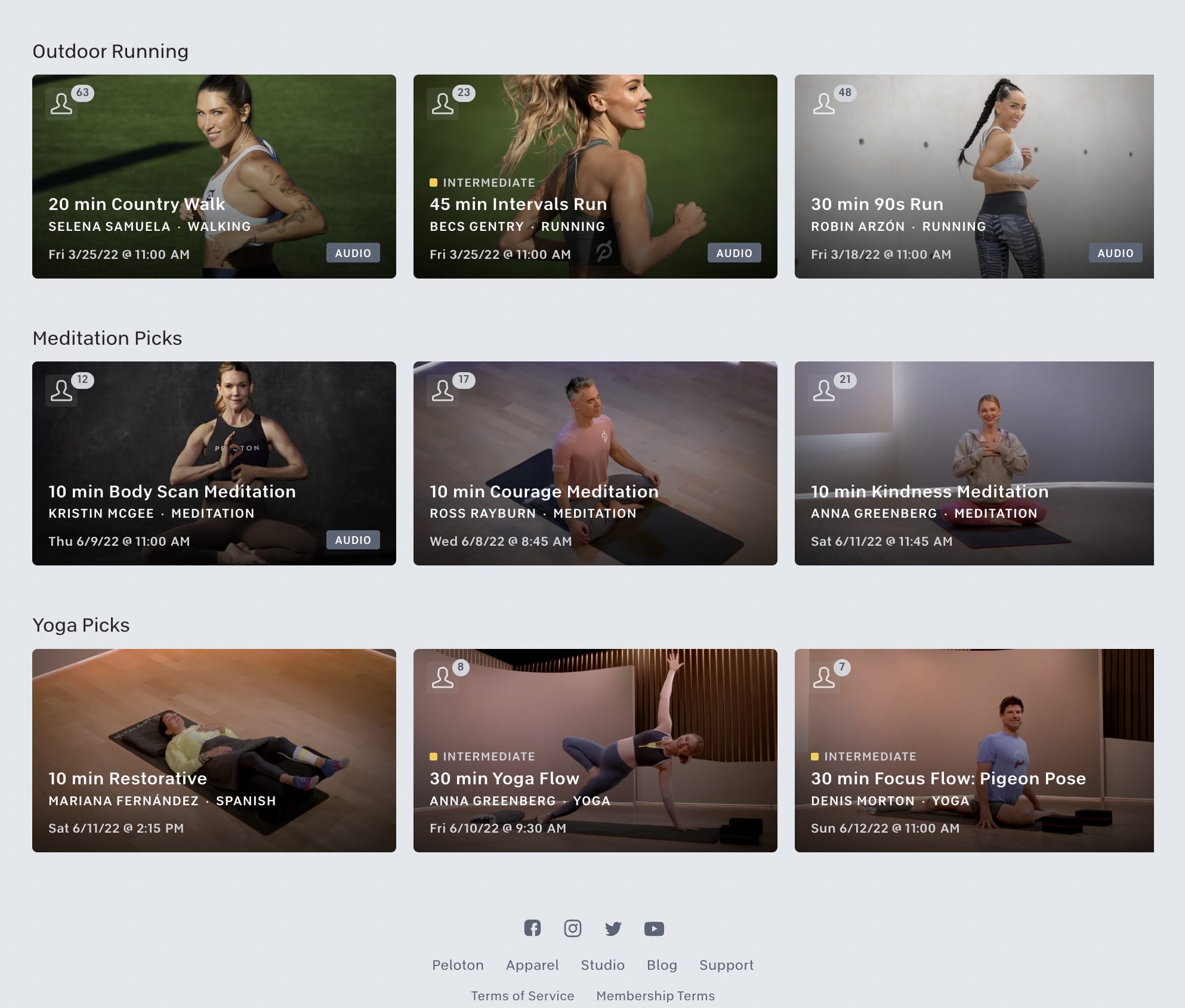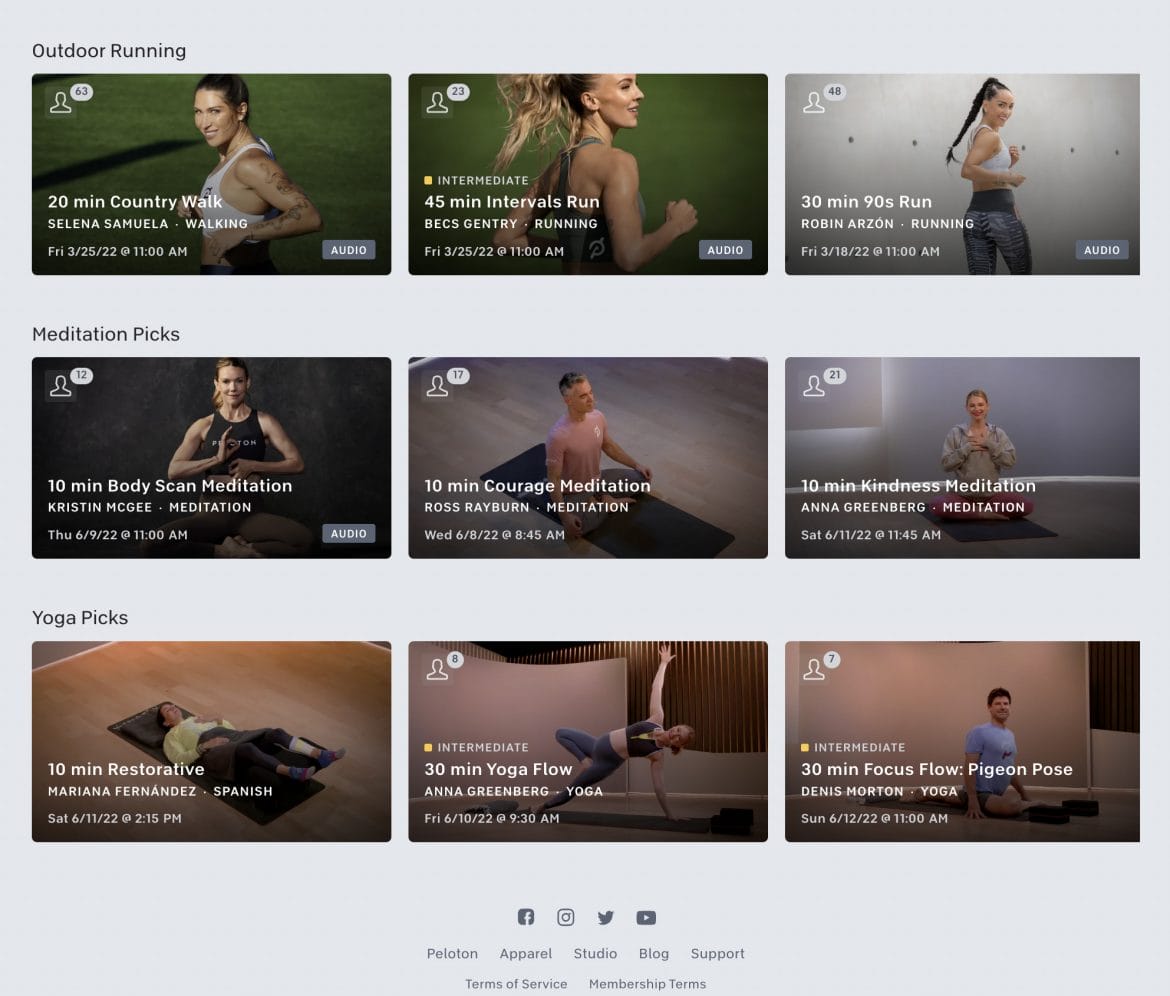 The update appears to be rolling out on both mobile and desktop web browsers, but has not yet reached the Peloton App.
Bike and Tread devices have had this type of home screen – with bookmarks and highlighted classes featured – for a while, but the web browser never has. This update appears to be Peloton trying to integrate some of their hardware user experience into the web browser platform.
If you don't yet see the "home" tab on the web browser, you likely will soon!
---
Want to be sure to never miss any Peloton news? Sign up for our newsletter and get all the latest Peloton updates & Peloton rumors sent directly to your inbox.