The short answer is there is nothing to worry about if you see some green grease on your Peloton bike pedals. The green gel is added to the threads of the pedal when they are screwed onto the bike. This grease will help prevent the pedals and crank from corrosion – as well as make the pedals easier to remove if you ever need to in the future.
Peloton has also shared on social media that any excess grease is fine to wipe away, and there will be no damage to your bike.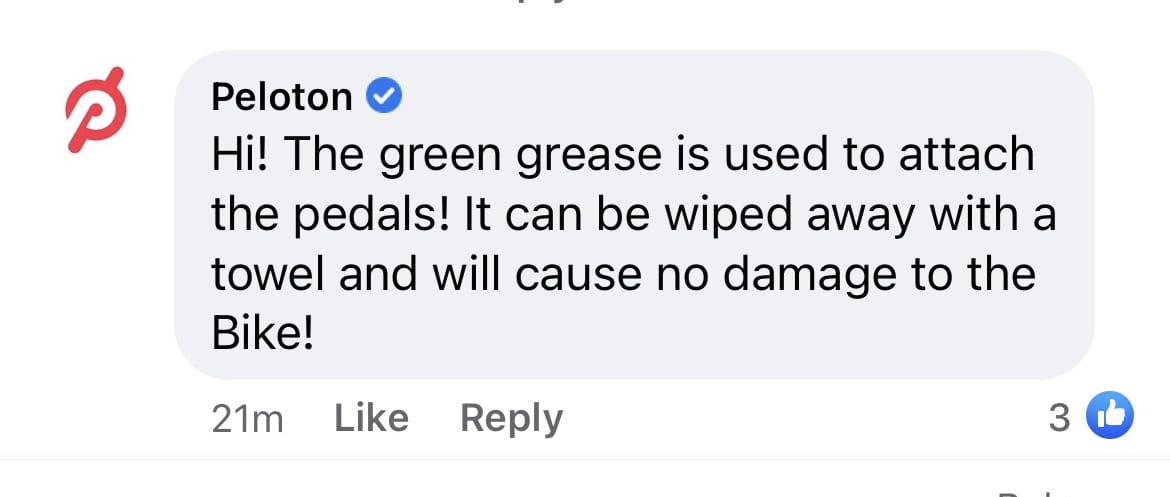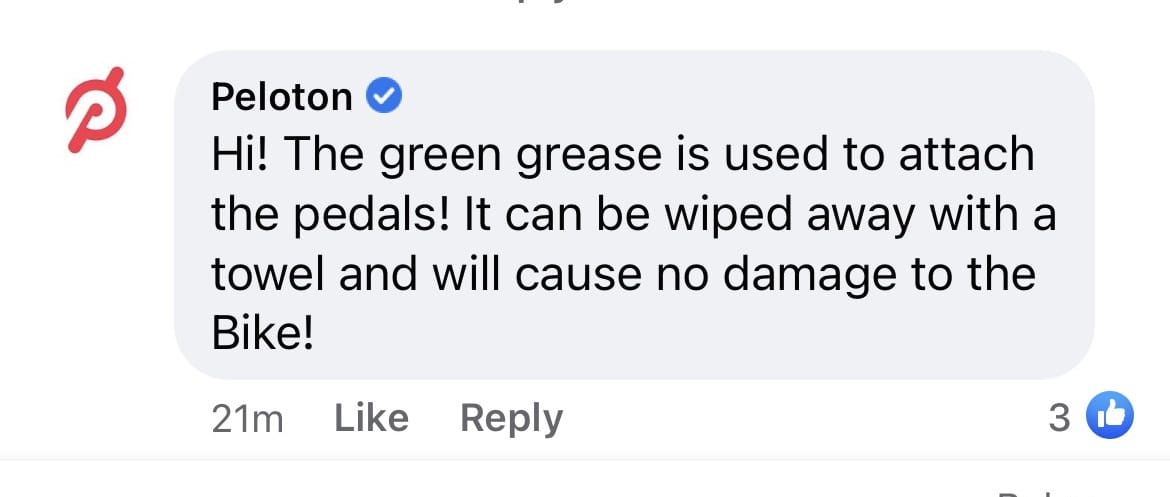 ---
Want to be sure to never miss any Peloton news? Sign up for our newsletter and get all the latest Peloton updates & Peloton rumors sent directly to your inbox.