Peloton is apparently very close to launching a self-assembly option for the original Peloton Bike. A document walking members through how to unbox and assemble the Peloton Bike, as well as a video demonstration, has been prepared in advance of this new shipping being officially launched for members. This document & video is expected to be publicly available alongside the launch of the DIY option. Until then, you can find a quick look at some of the information below.
Prior to the launch of the DIY assembly method, delivery has always involved Peloton or a third party service scheduling a specific time and setting up your bike for you.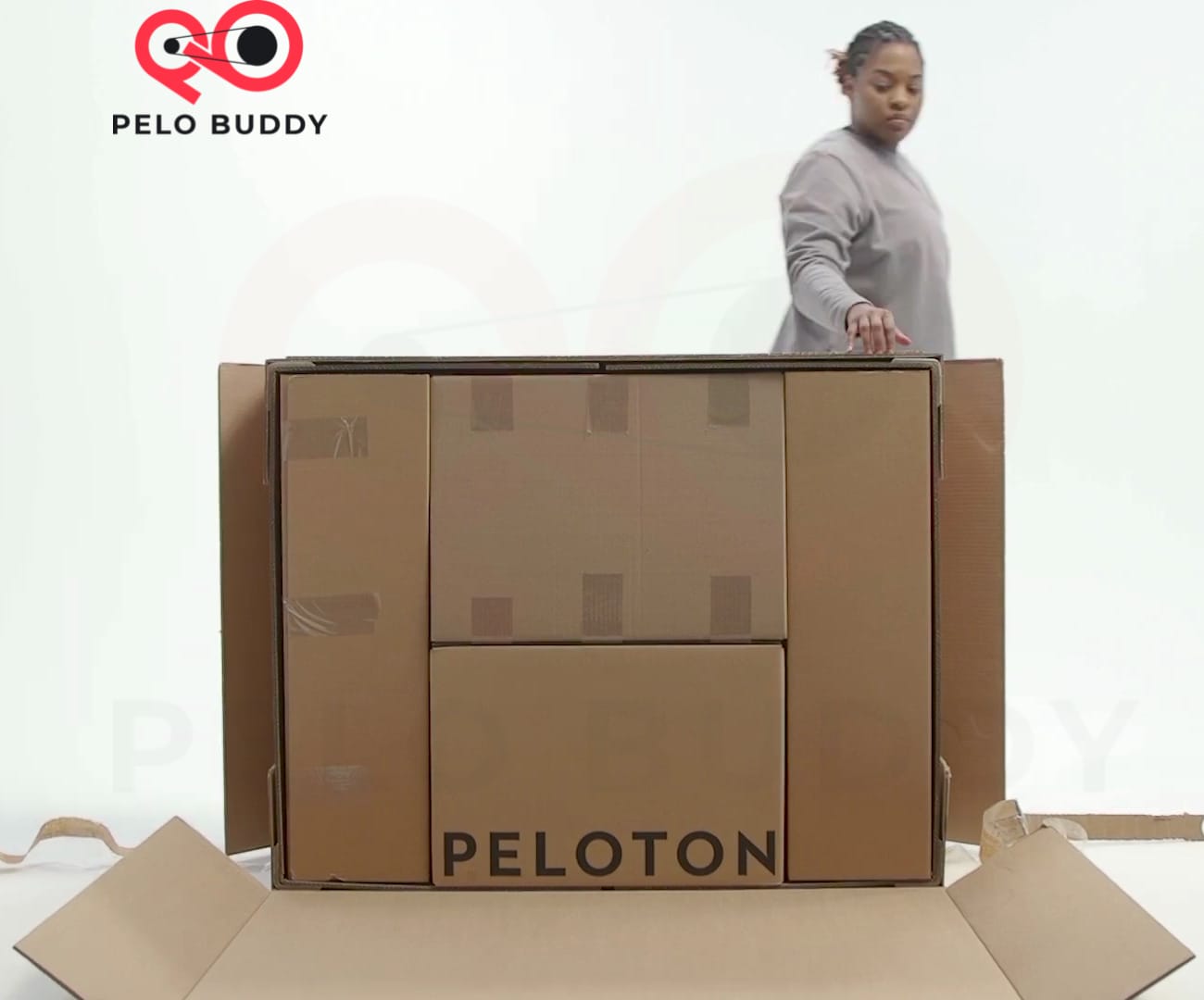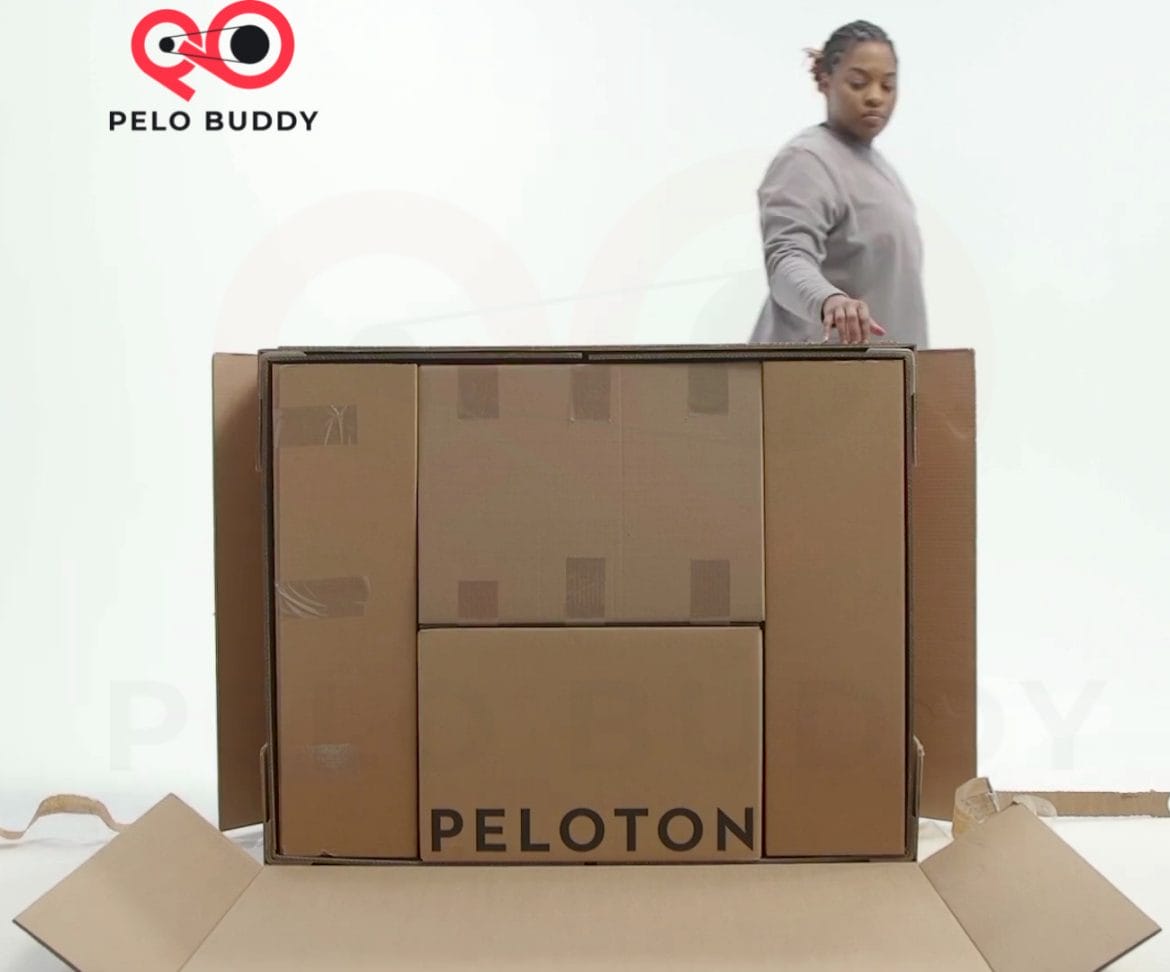 The nearly 11 minute video and 22 page document provide a step-by-step process for how to assemble the Bike.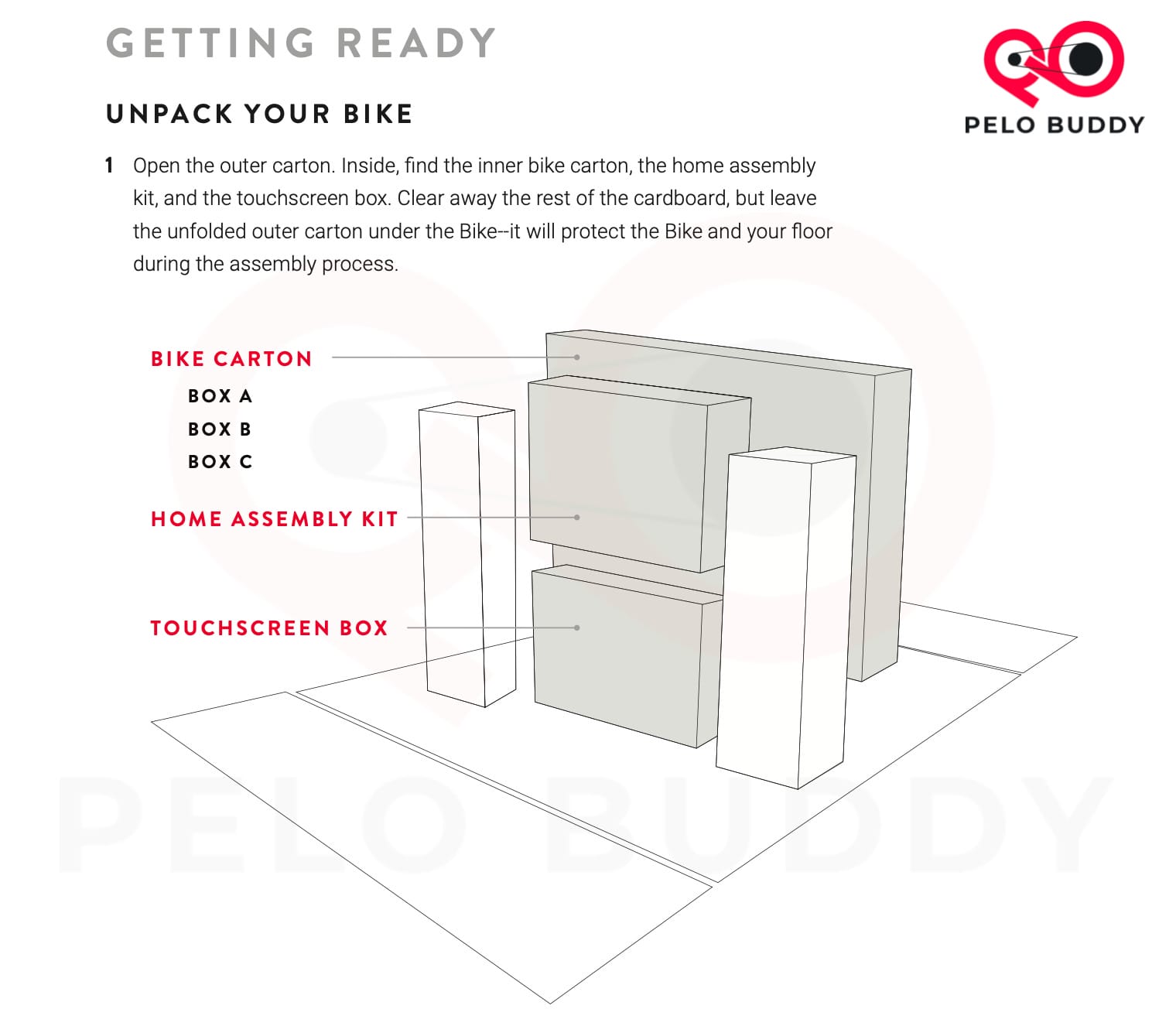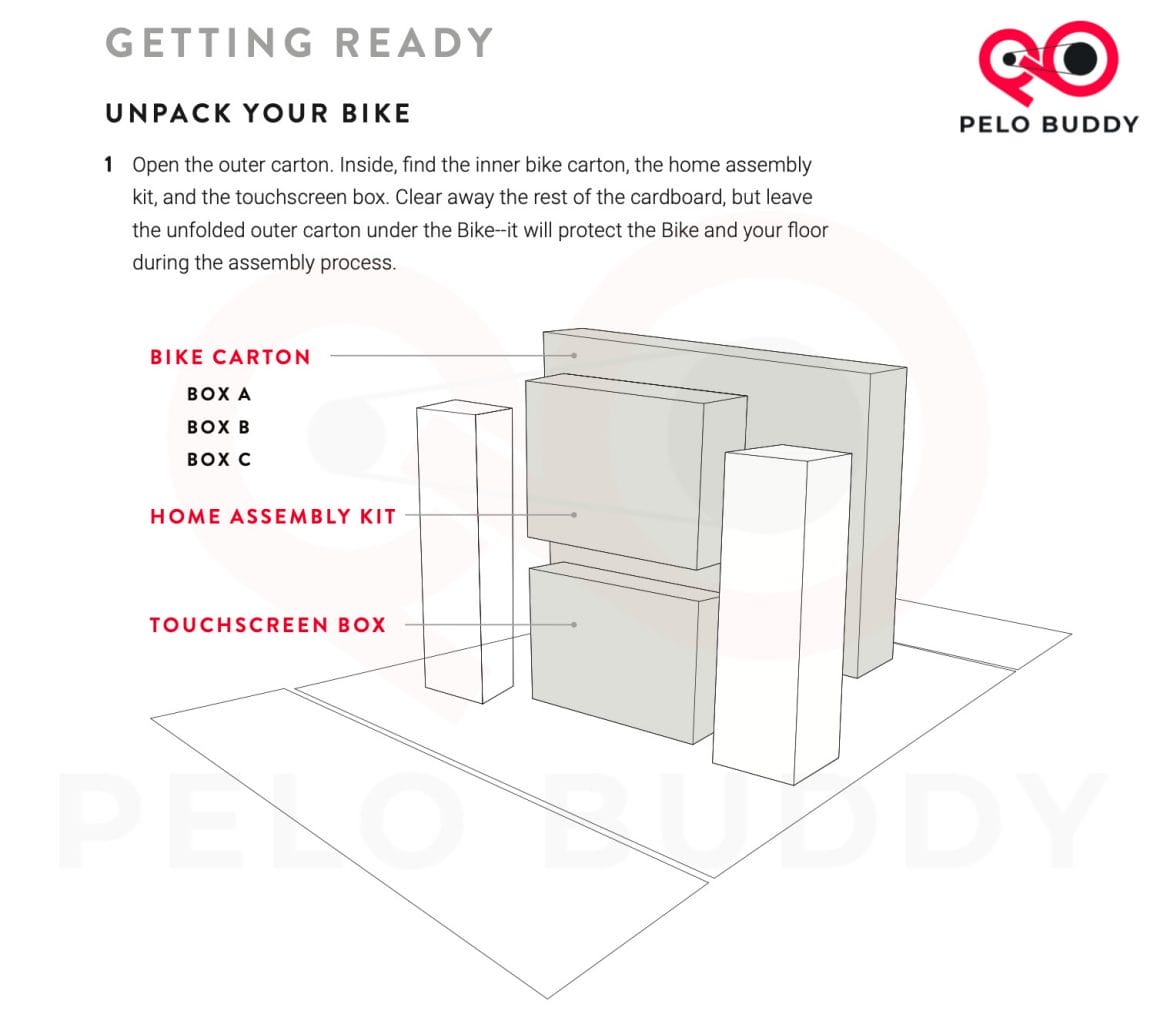 Both start off with the following disclaimer:
Make sure to read all warnings and instructions in the Peloton Bike Home Assembly Guide before beginning to assemble the Peloton Bike. Follow all instructions as given. Peloton is not responsible for damage, injury, or equipment failure caused by improper assembly or use.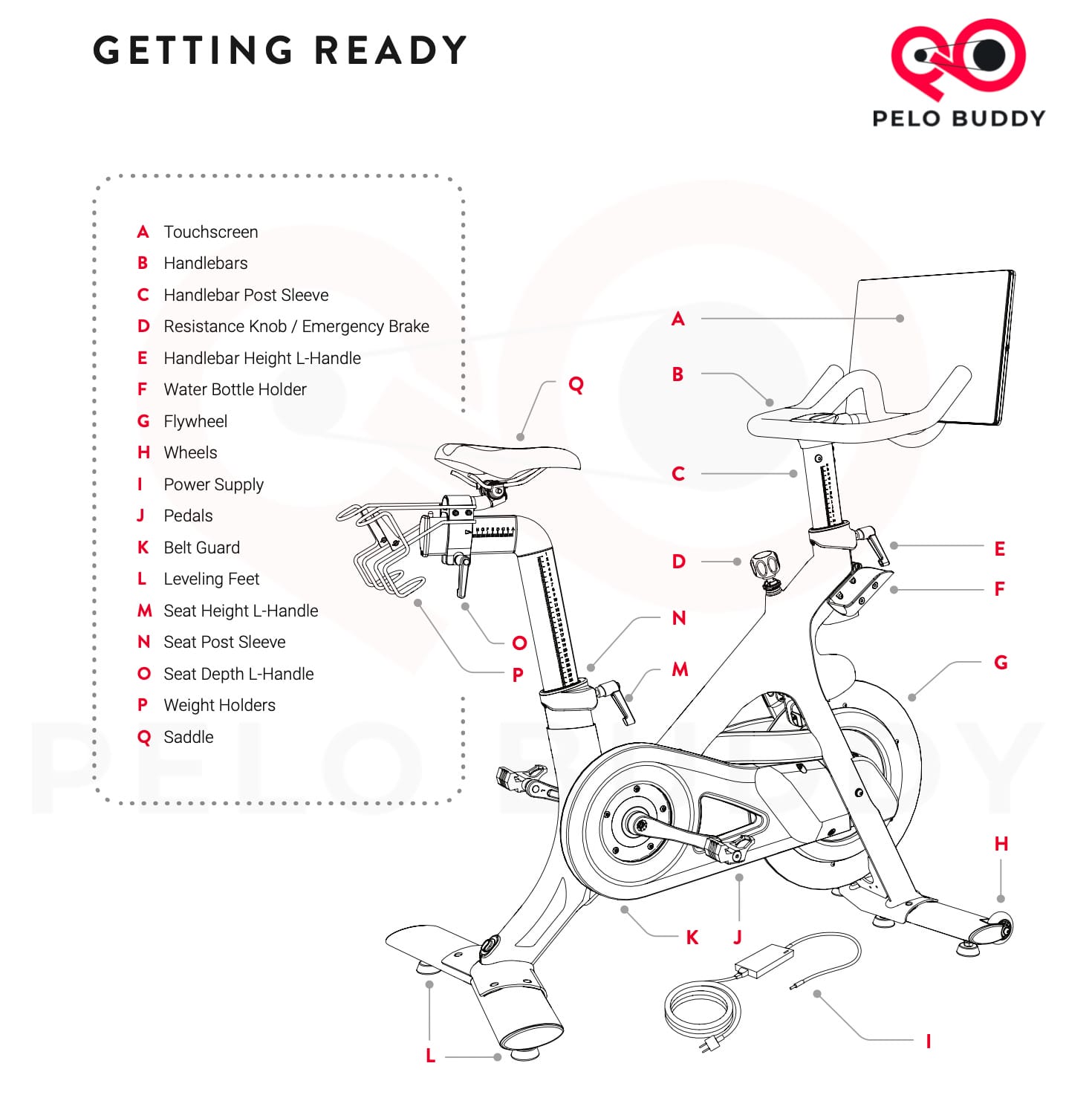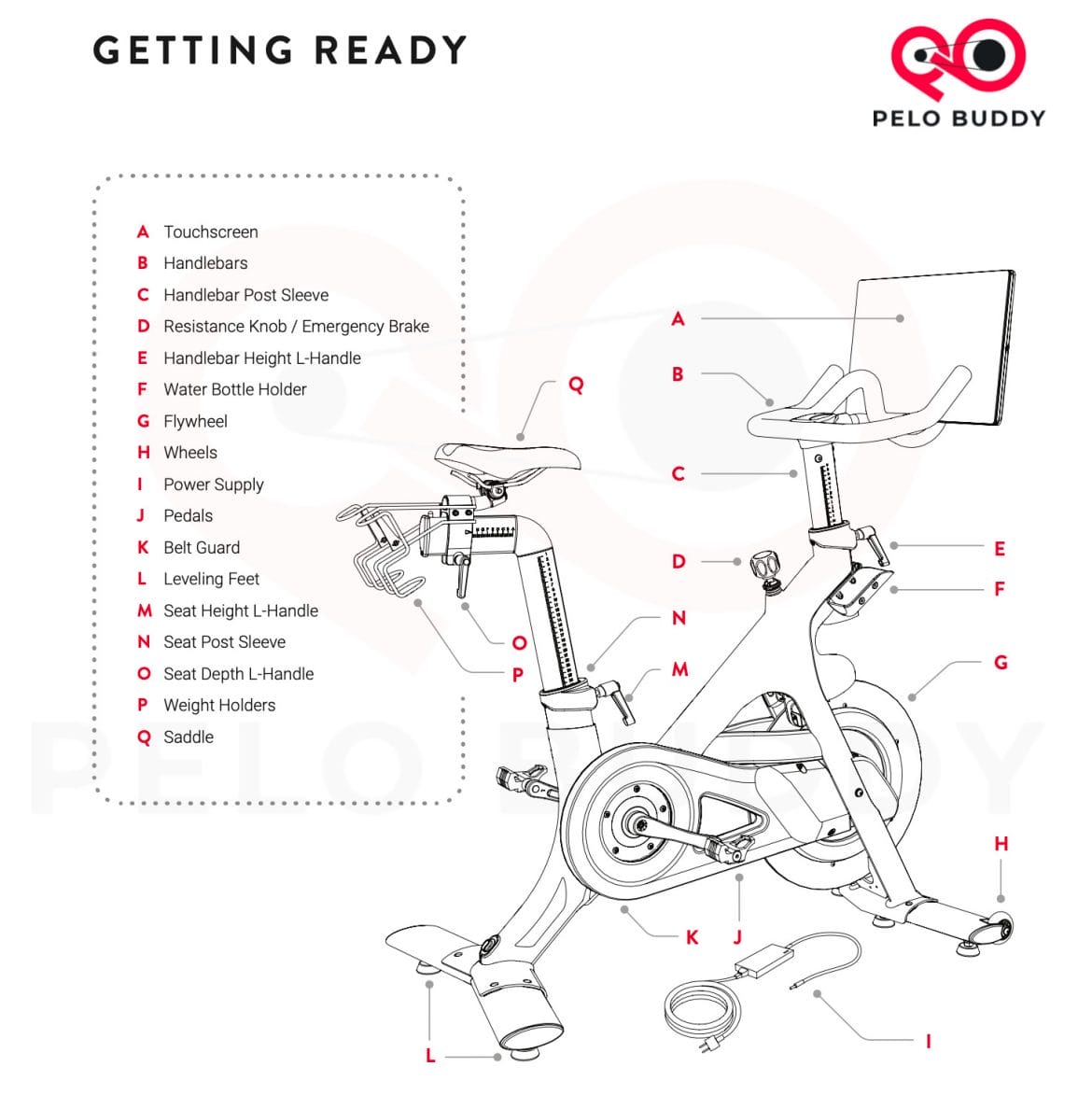 The instructions provide information about unpacking, the tools provided, and assembly. According to the materials, the Bike ships in one large box that contains three smaller boxes: a bike carton, a home assembly kit, and a touchscreen box.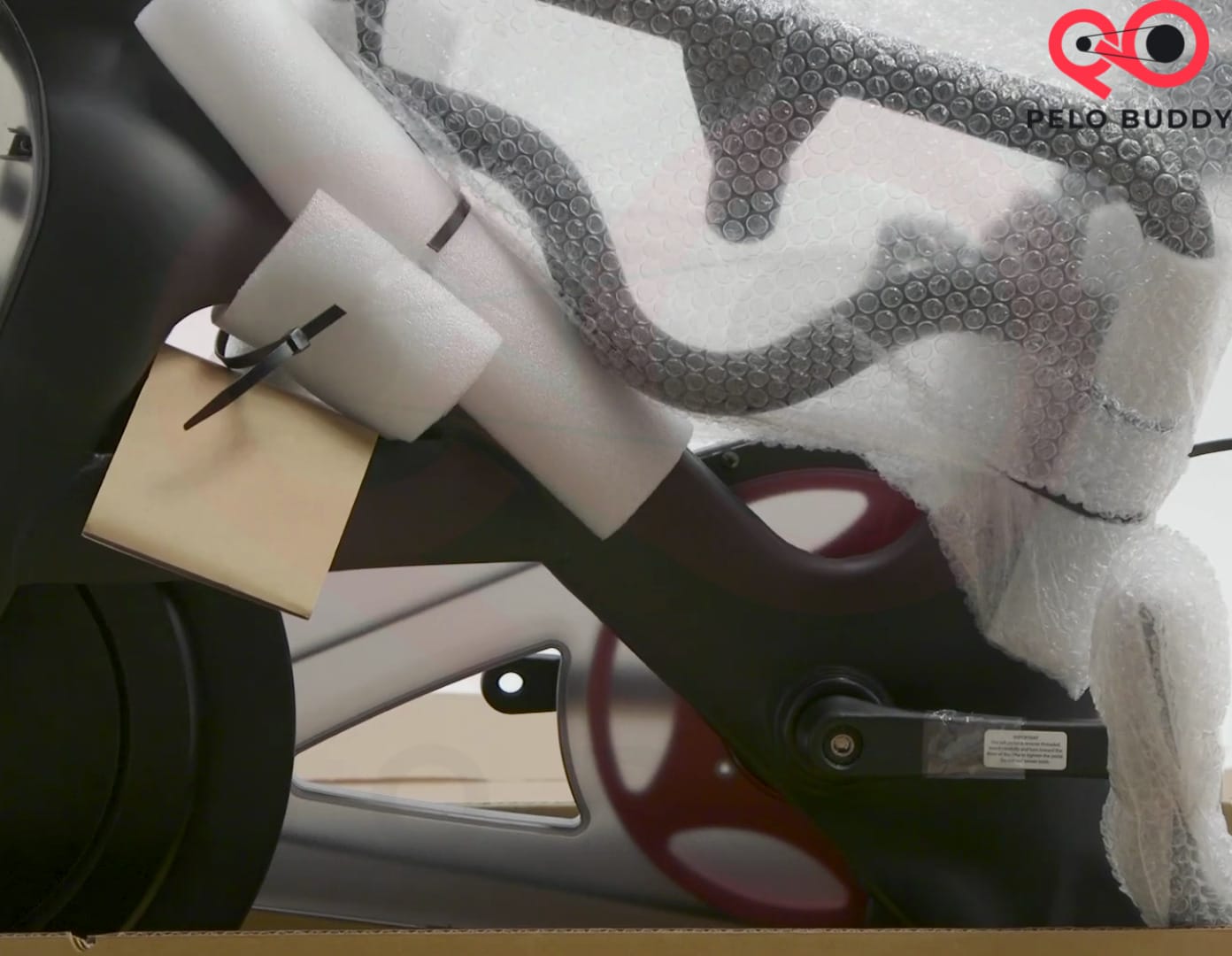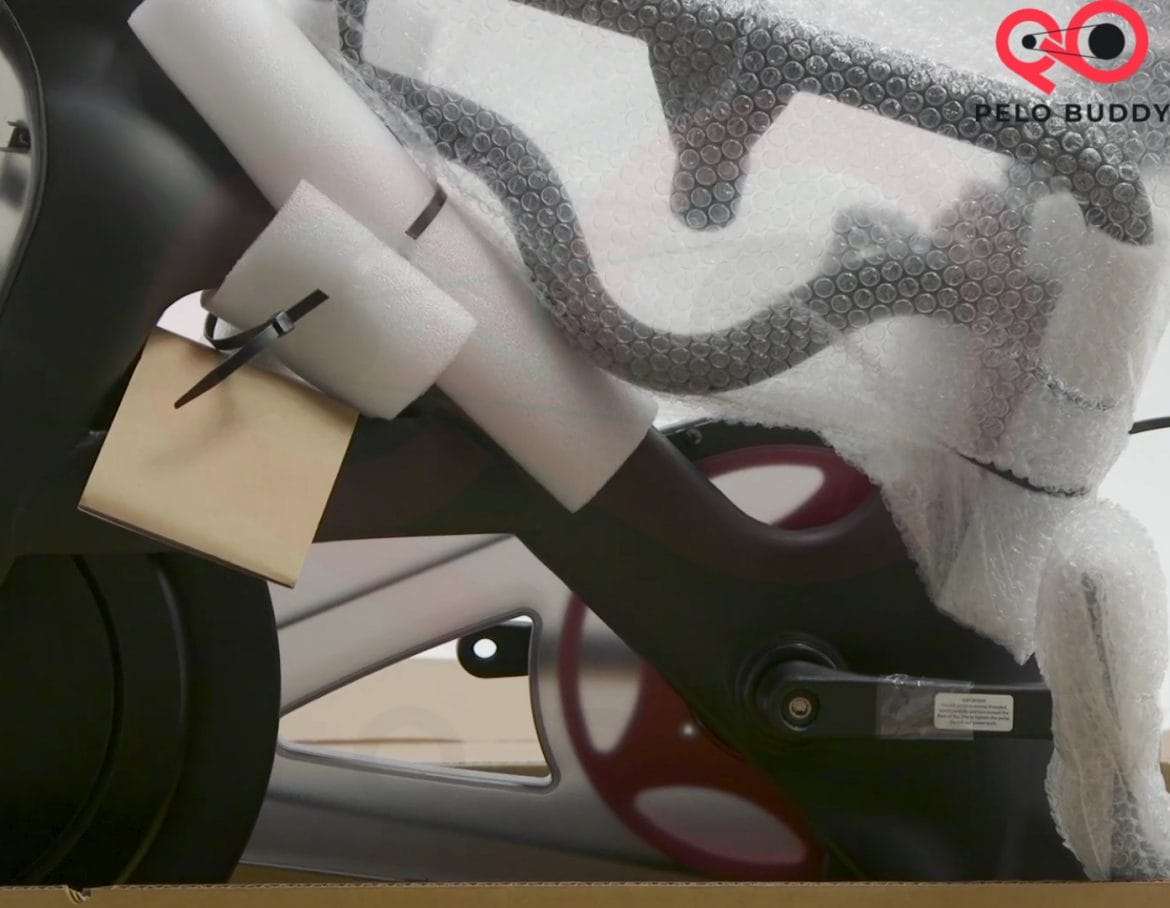 The bike carton box is essentially the bike frame, with additional boxes for all of the pieces that will need to be secured to the bike, such as the handlebars, monitor arm, water bottle holders, weight rack, front and rear stabilizers, and pedals.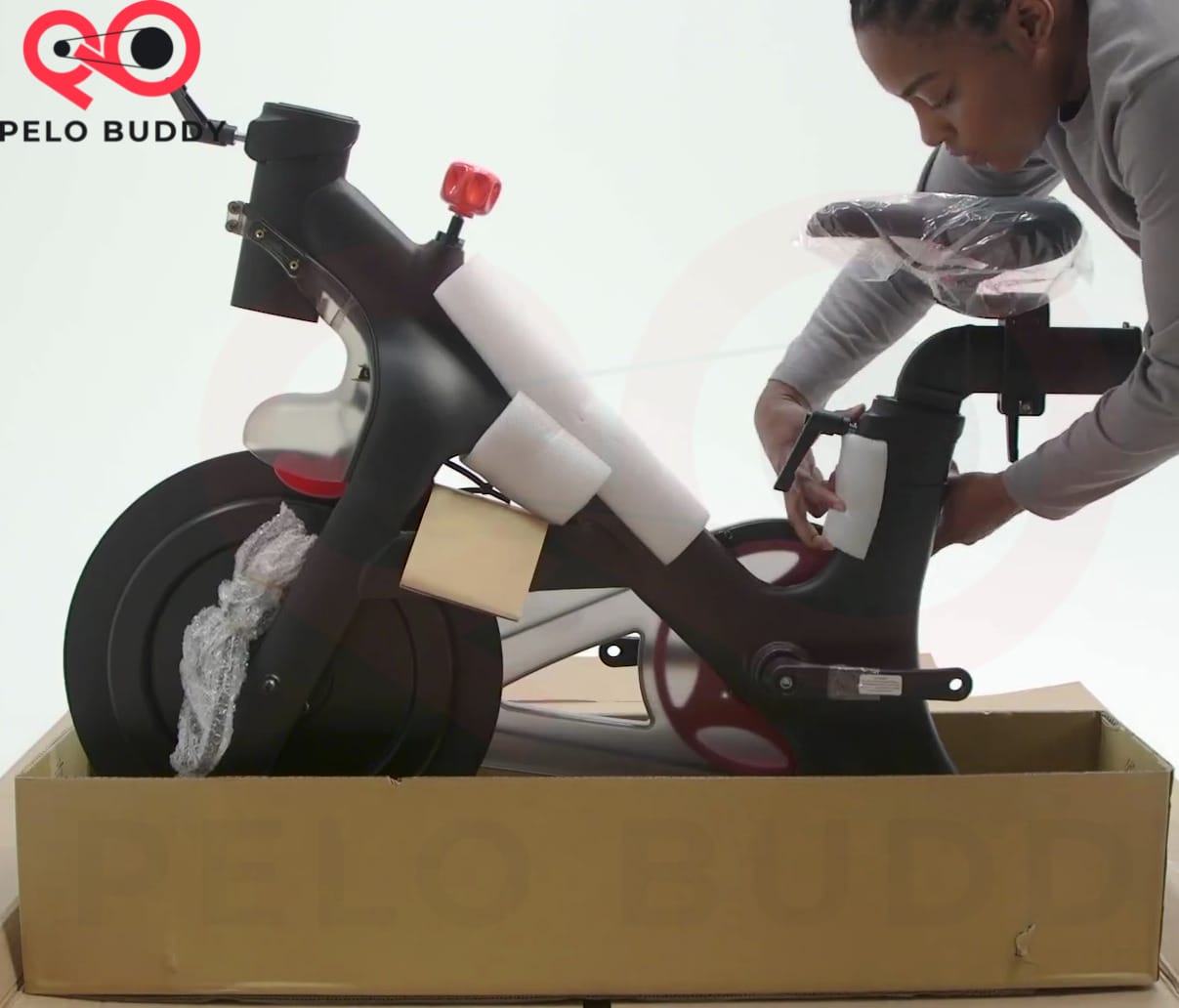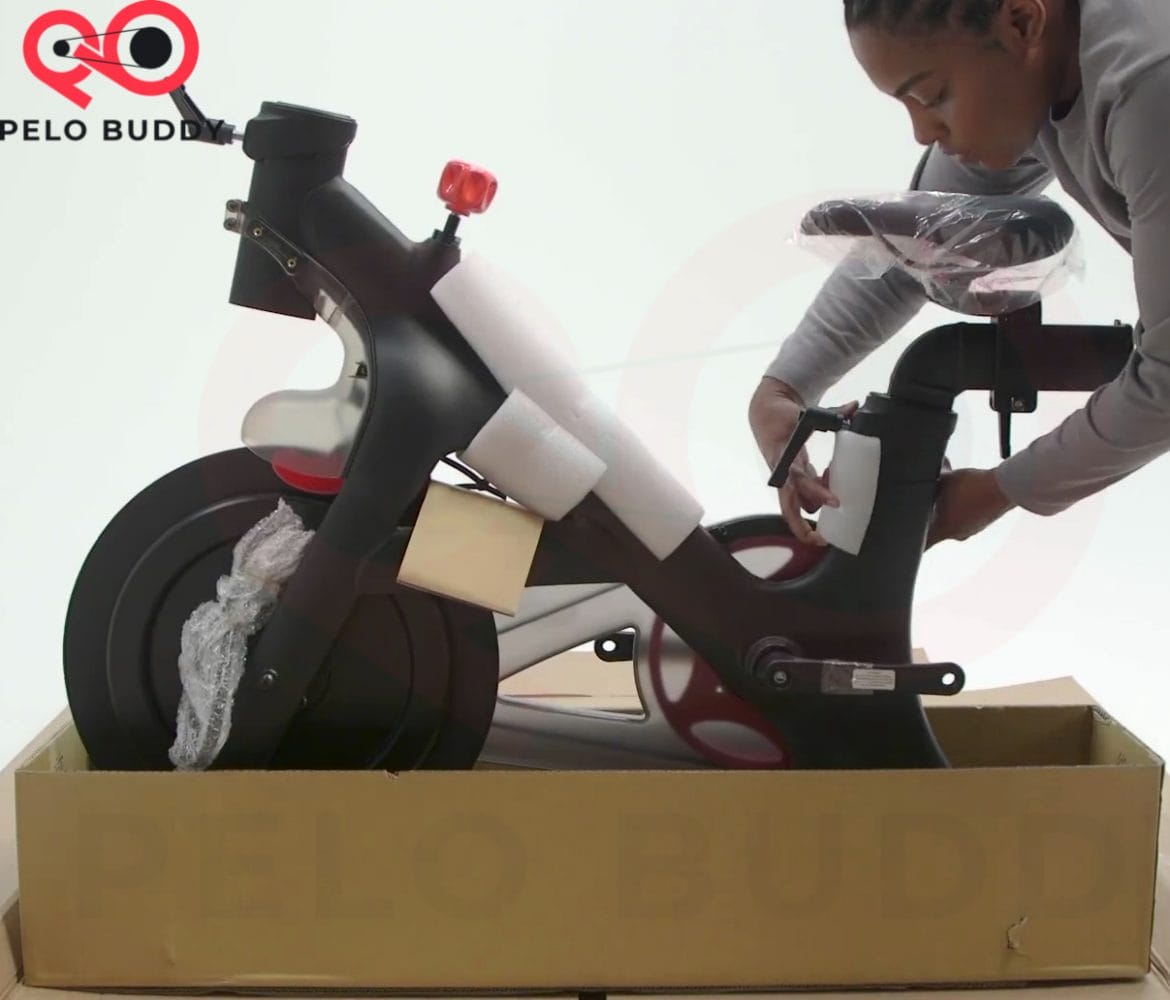 The home assembly kit contains a guide, all of the necessary tools, including numerous allen wrenches and a pedal wrench. The touchscreen box contains the touchscreen, the installation hardware, and the bike power supply.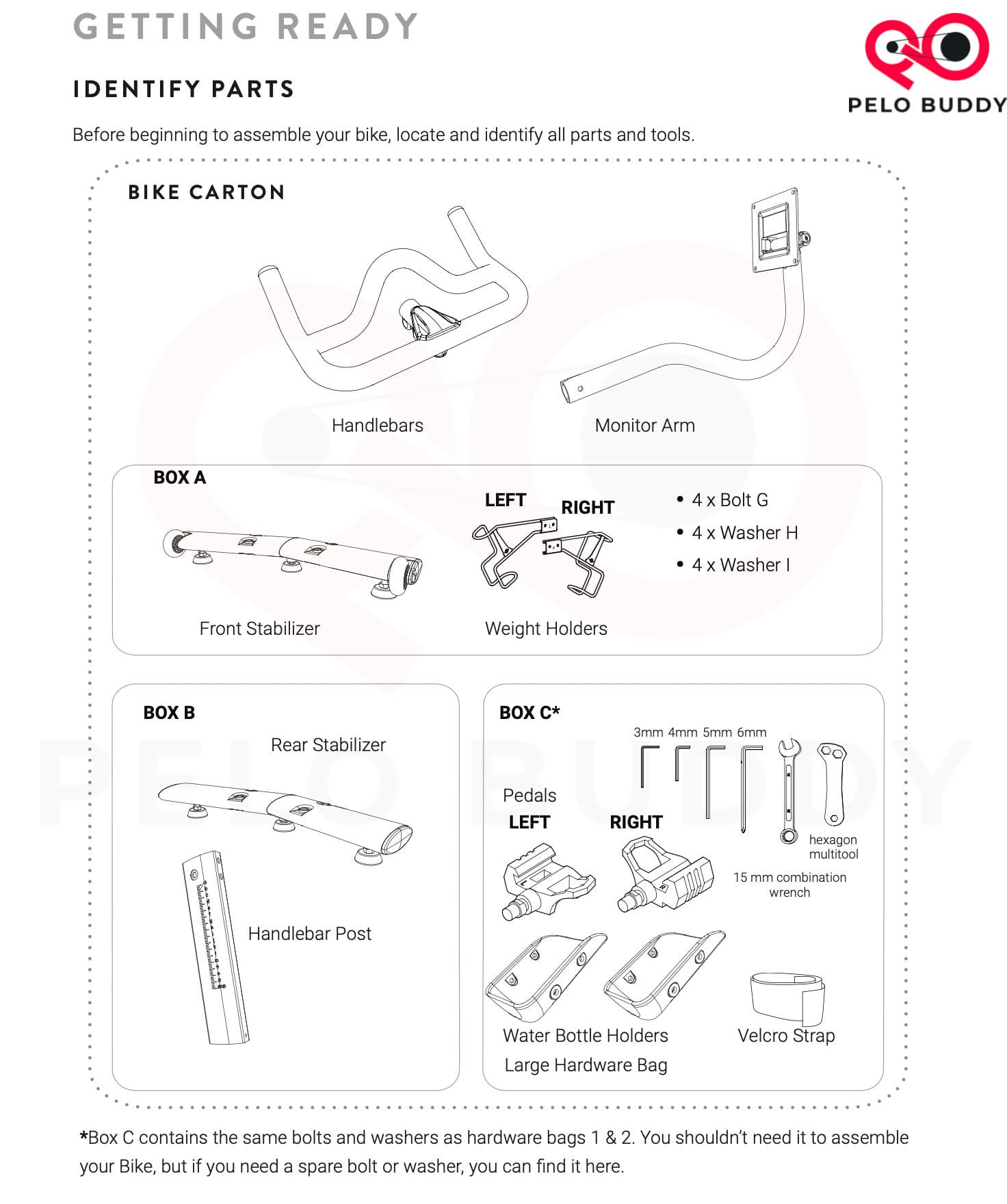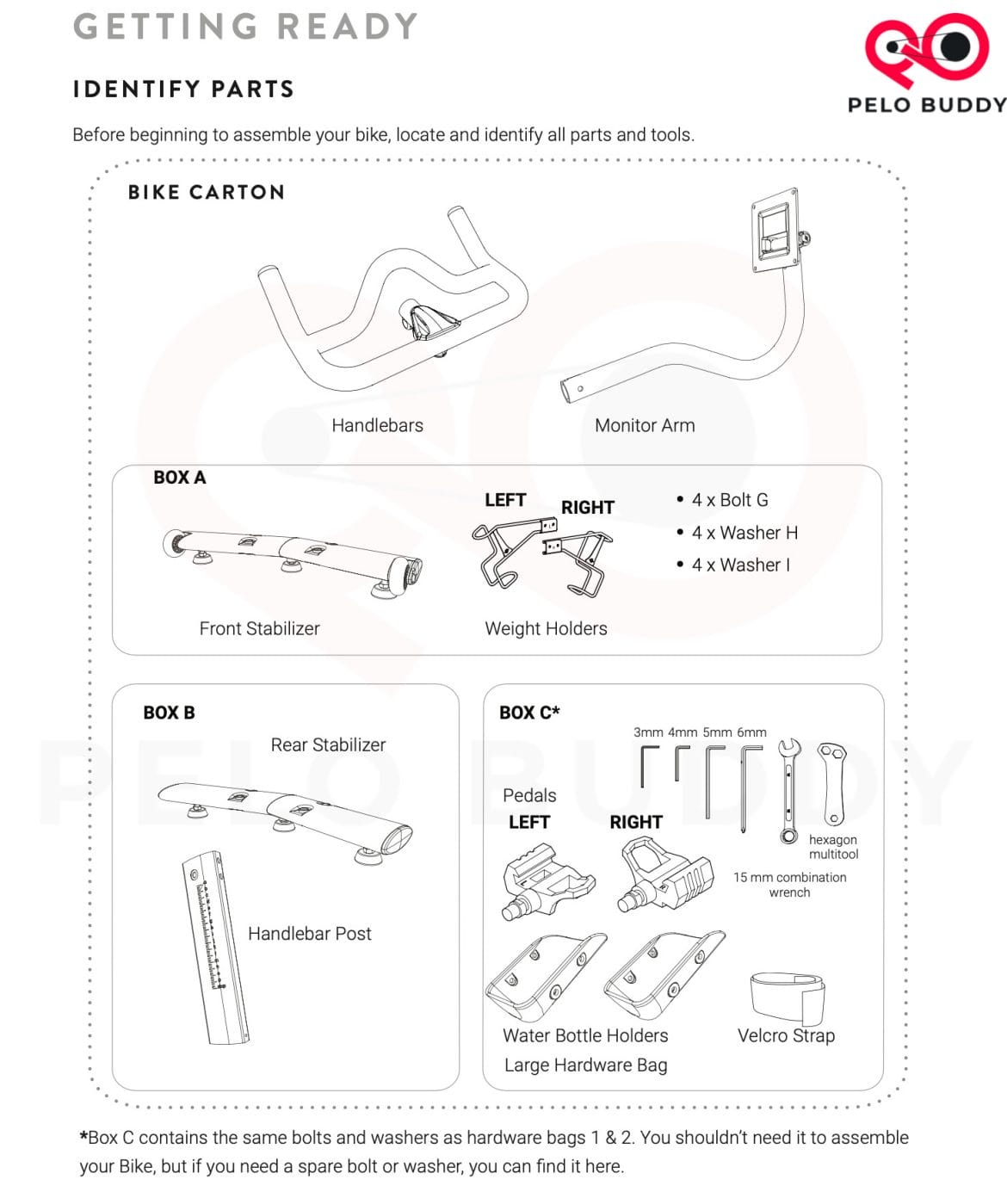 The bike is shipped such that some of the packaging is used to balance the bike while you assemble it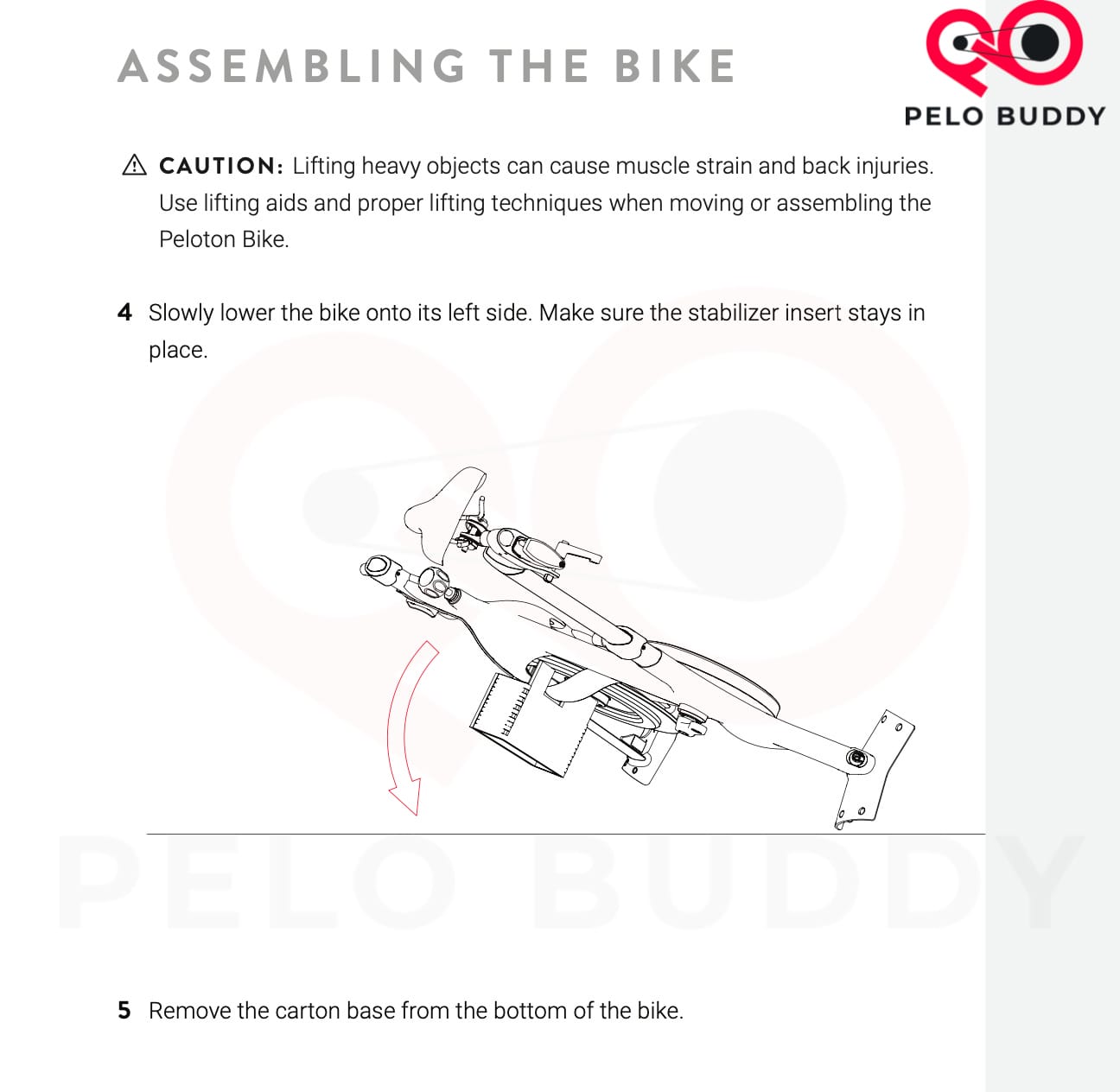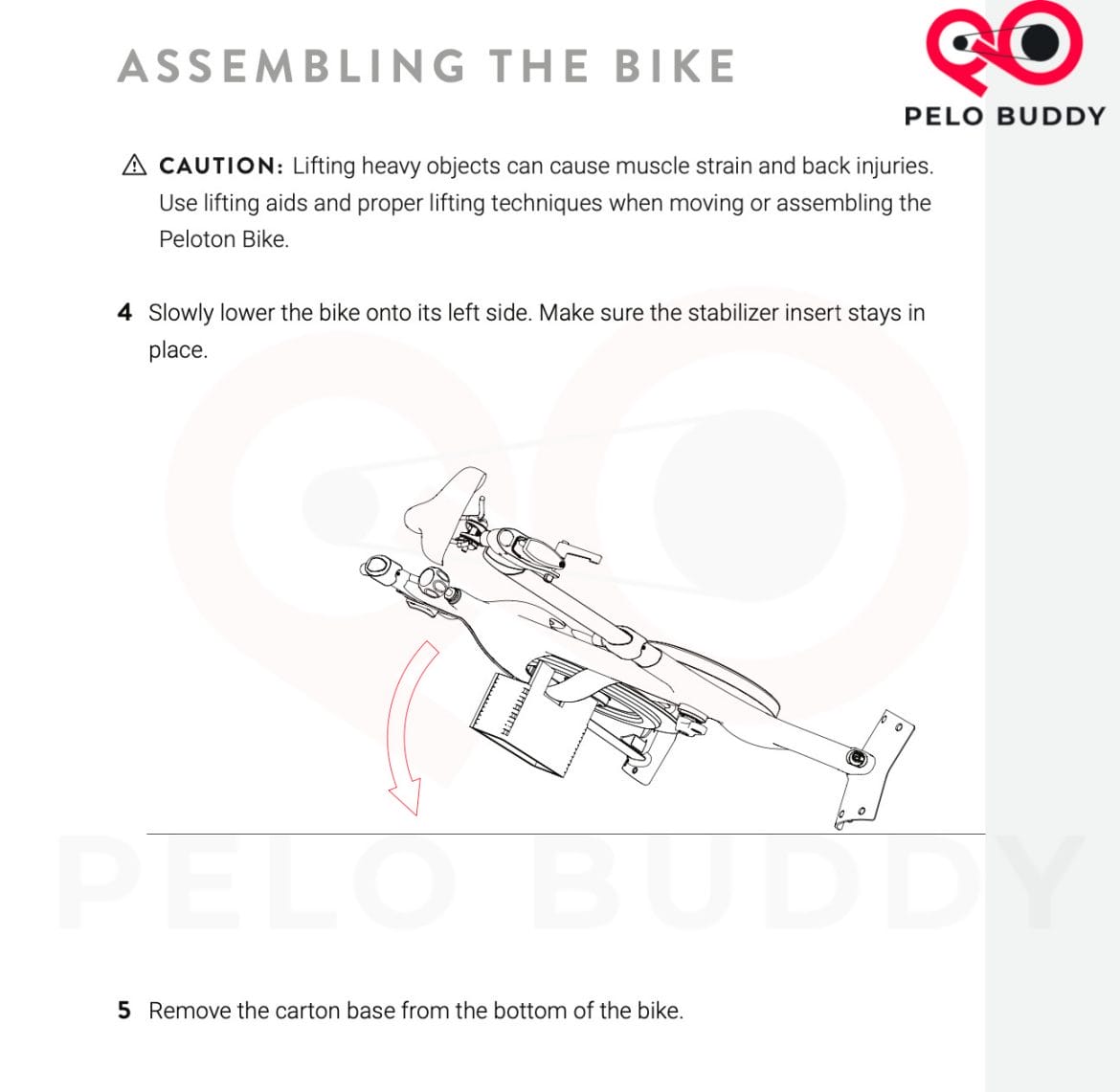 Both the document and the video walk you through the same steps.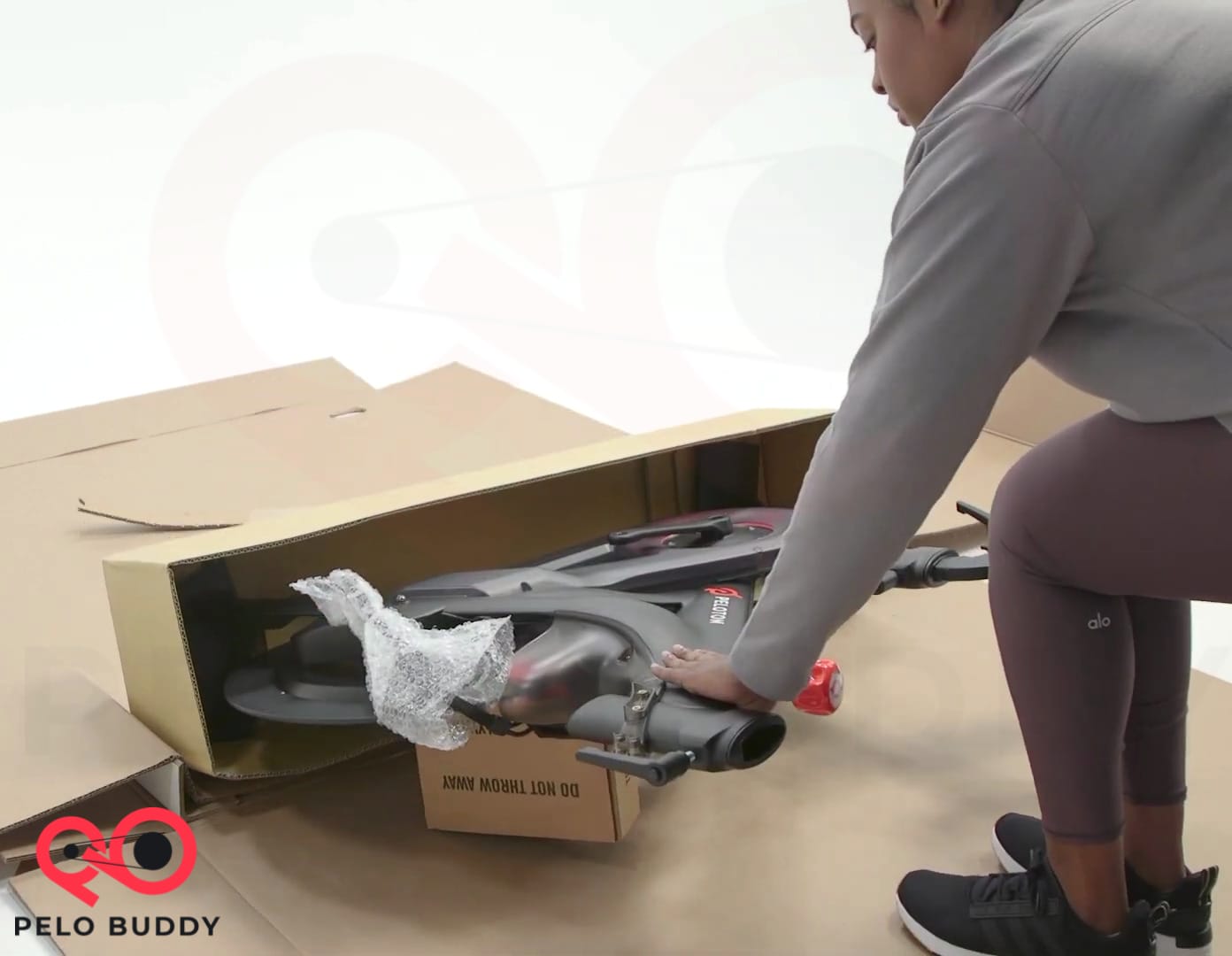 After the Bike is assembled the instructions contain information about leveling the device, and instructs the user to visit Peloton's Setup Page to finish setting up their Bike.
It is not clear yet whether the same DIY assembly will be added to the Bike+, or if it will only be the original Peloton bike with this shipping method.
This follows CEO Barry McCarthy's recent interview with Bloomberg in which he revealed that Peloton was exploring a self-assembly option for the original Peloton Bike. McCarthy told Bloomberg:
"We've been working on it for a while, and it's a real thing," he said. "We'll continue to cost-reduce the hardware and we will engineer it so that you can assemble it, so that we can ship it via FedEx."
We've previously reported that Peloton is exploring a self-assembly option for their rower as well. This follows the news from earlier this month that Peloton will close warehouses and shift all deliveries to a third-party vendor, part of their ongoing effort to reduce costs.
Peloton has not officially launched their self-assembly option, but the preparation of these materials indicates that it is not far off. We don't yet have any information about a potential difference in price for customers who choose the self-assembly route. It will also be interesting to see if the white glove delivery and setup that has historically been the standard for Peloton will remain an option for all customers given this new development – for example, if you live in a more remote area, will you be forced to go the self-assembly route? We will continue to share additional details as we learn more.
Would you take advantage of a self-assembly option for the Peloton Bike, or would you prefer it be delivered and assembled for you?
---
Want to be sure to never miss any Peloton news? Sign up for our newsletter and get all the latest Peloton updates & Peloton rumors sent directly to your inbox.