This morning, the celebrities who are appearing on the upcoming 2021 season of Dancing With The Stars Season 30 (also called DWTS) were announced on Good Morning America, appearing from Disneyland in California. A familiar face was among those named – Peloton coach Cody Rigsby will be competing on Dancing With The Stars this season (Season 30).
Your first chance to watch Cody on Dancing With The Stars will be on Monday, September 20th @ 8:00pm ET. If you don't have ABC, you'll be able to watch them through the DWTS website, or on Hulu. Cody Rigsby's dancing partner is rumored to be Cheryl Burke, although this is not expected to be confirmed until the premiere.
Cody will be joining other celebrities including Suni Li, Jojo Siwa, and Sporty Spice Mel C – who is a Peloton member herself. Don't forget you can find some other celebrities, musicians, and athletes who are also Peloton members with our list of Peloton celebrities here.
For those unaware, prior to becoming a Peloton instructor, Cody Rigsby moved to New York City to work as a professional dancer. He performed as a backup dancer for musical acts like Nicki Minaj, Pitbull & Katy Perry. He also appeared as a backup dancer in a Saturday Night Live skit.
At this point there has been no official word on what this means for Cody's class schedule for the next several weeks. People have been noticing that Cody doesn't have that many upcoming live classes – similar to how he was off the schedule a few weeks ago for what is rumored to be Usher x Peloton Dance cardio classes.
It is unknown whether Cody Rigsby will have to remain in Los Angeles the entire time he is on Dancing With The Stars, or if he will be able to commute back and forth from New York City. If he can commute, it's possible he will be able to, for example, teach on weekends, and tape during the week while the show is going on. Alternatively, we could see Peloton bring back the "Live From Home" series and let Cody broadcast classes from his hotel room in California (assuming they don't want him to be just not be on the schedule for several weeks in a row). Once an official statement is provided on that topic, we will update this article.
Update – Cody has provided more details on his Peloton schedule for the next 2 months – see details here.
From Peloton's perspective, they are likely to get some unhappy feedback from members who miss seeing Cody on the live schedule as often. However, they likely see this as a giant boost of free publicity. Each week Cody is appearing on Dancing With The Stars, all the viewers will hear the hosts talk about "Peloton instructor Cody Rigsby" – potentially introducing the brand to a whole new audience they haven't reached before.
While this seemed to come out of the blue to many, over the last 24 hours several clues gave this news away. Cody had shared on Instagram that he was on a flight to LAX yesterday morning. Later that afternoon, paparazzi photos started appearing of people entering the lot for the DWTS production facility. One of those individuals looked a lot like Cody Rigsby, even with his face and arms hidden. We shared the rumored news on Instagram (post here) and Facebook (post here) last night after receiving several tips from people of the images that had surfaced.
For those not familiar with Dancing With The Stars, it has been around since 2005. It features a celebrity being paired with a professional dancer. The 2-person teams dance together, and get scored by both a judge panel and the TV audience. Each week the team with the lowest vote total gets eliminated.
The show officially describes itself as "The hit series in which celebrities perform choreographed dance routines that are judged by a panel of renowned ballroom experts."
ABC, the channel that Dancing With The Stars airs on, is owned by Disney. This would be the second recent partnership with Peloton and a Disney-owned property, as it was it was less than a month ago that the official Peloton x Disney Spotify collaboration was announced.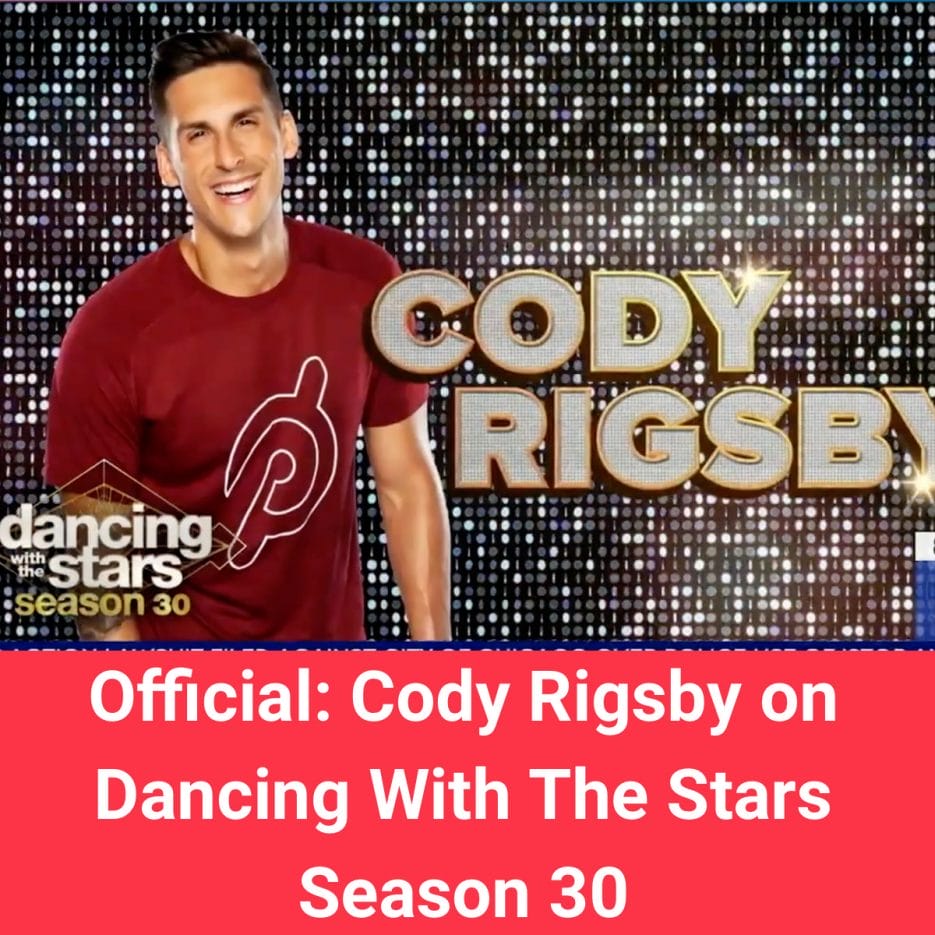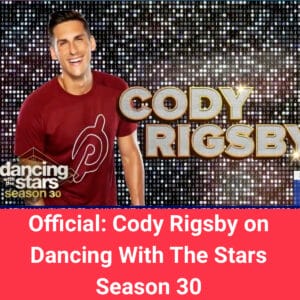 ---
Want to be sure to never miss any Peloton news? Sign up for our newsletter and get all the latest Peloton updates & Peloton rumors sent directly to your inbox.