Peloton has shared the full details of their next artist series, which will feature world-renowned rapper Busta Rhymes. Peloton shared the news via Instagram:
Celebrate Hip Hop 50 and the start of The Final Lap World Tour with the illustrious bars and rapid-fire flows of global rap icon, @bustarhymes 🔥 This new Artist Series will get you all in check starting July 20 📀Photograph by © Dean Karr
The series will launch on Thursday, July 20, and will include eight classes across five modalities, including three classes in German. You can find the complete class list below:
Busta Rhymes Peloton Classes & Schedule & Workouts – Featured Artist Series
15 min. Busta Rhymes Glutes & Legs Strength – Assal Arian – 7/20/23 @ 3:00am ET [German]
10 min. Busta Rhymes Warm Up Ride – Mila Lazar – 7/20/23 @ 3:00am ET [German]
20 min. Busta Rhymes Ride – Cliff Dwenger – 7/20/23 @ 1:30pm ET [German]
30 min. Busta Rhymes Full Body Strength – Tunde Oyeneyin – 7/20/23 @ 6:00pm ET
30 min. Busta Rhymes Yoga Flow – Chelsea Jackson Roberts – 7/20/23 @ 6:30pm ET
30 min. Busta Rhymes Ride – Camila Ramón – 7/20/23 @ 7:00pm ET
30 min. Busta Rhymes Row – Adrian Williams – 7/20/23 @ 7:30pm ET
60 min. Saturday 60: Busta Rhymes Tread Bootcamp – Jess Sims – 7/22/23 @ 12:00pm ET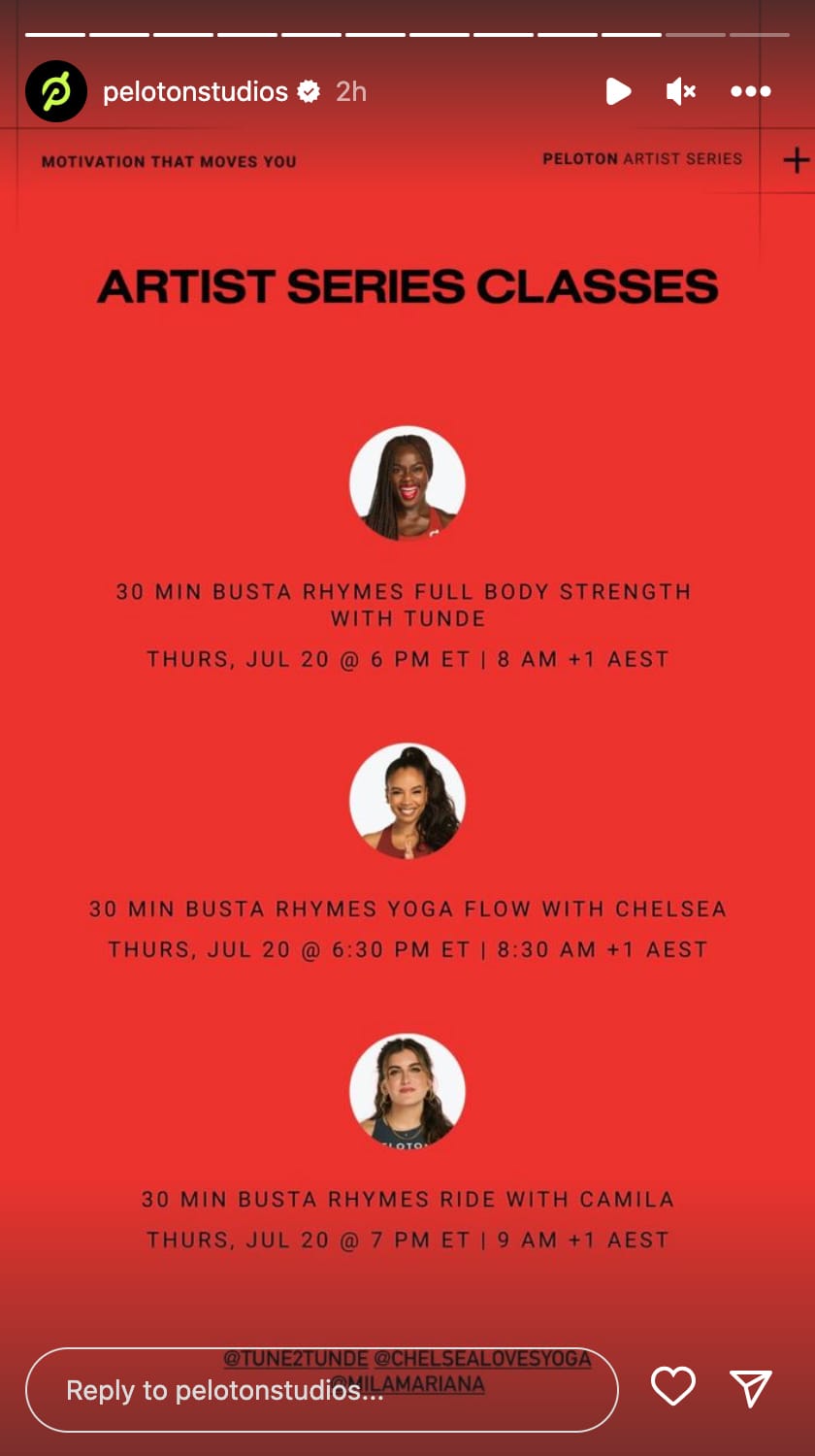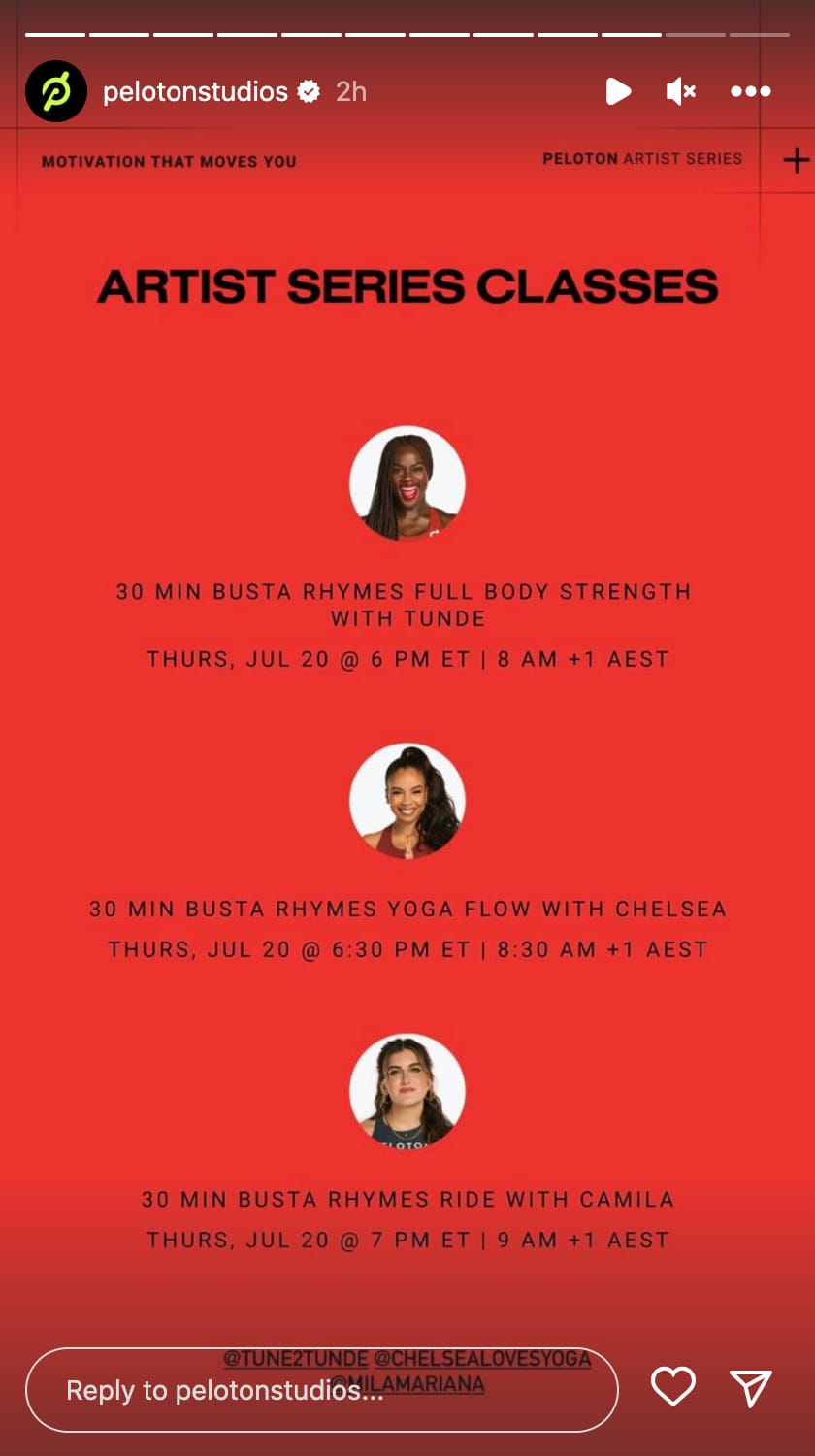 We first shared that this series was on the way last month, when Peloton added new artist series classes throughout the month of July to the studio booking site. Members can also look forward to an artist series with Mötley Crue next week.
Members will earn an artist series badge for completing any of the Busta Rhymes classes. If you're on the hunt for additional badge opportunities, you can check out our comprehensive guide.
If you're interested in browsing past Peloton artist series, we have the complete list on our site.
Will you be opting into Peloton's upcoming Busta Rhymes classes?
---
Want to be sure to never miss any Peloton news? Sign up for our newsletter and get all the latest Peloton updates & Peloton rumors sent directly to your inbox.