Peloton has launched a sale on all their hardware device packages (Bike, Bike+, Tread, and Guide) in Australia. This is being advertised as an "Autumn Savings", and is being offered through April 3rd.
While not officially announced yet, it seems like a similar "Spring Savings" sale could start tomorrow in the United States & other markets. This would likely also include the Peloton Row for the USA (which isn't currently offered for sale in Australia or other markets).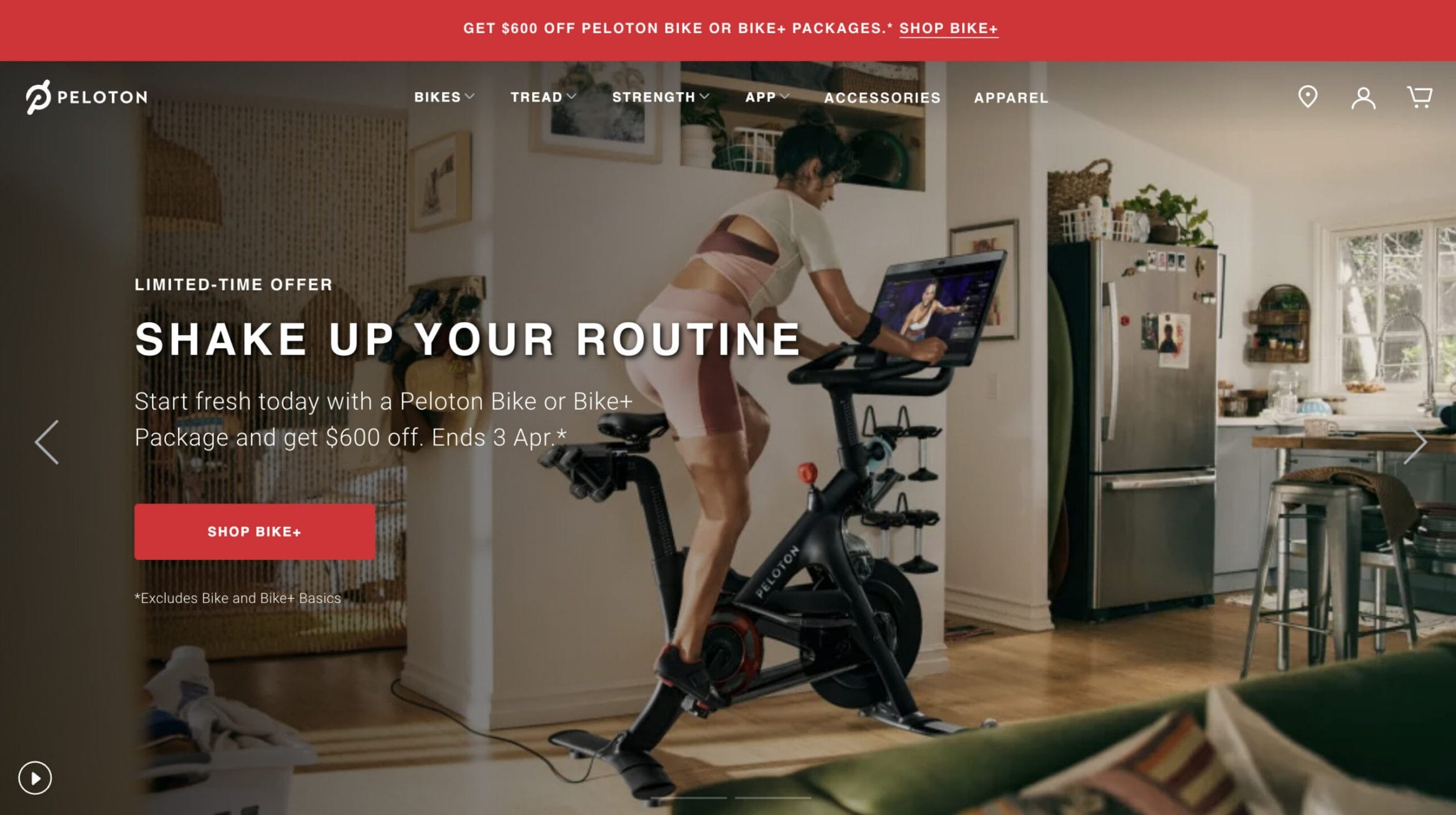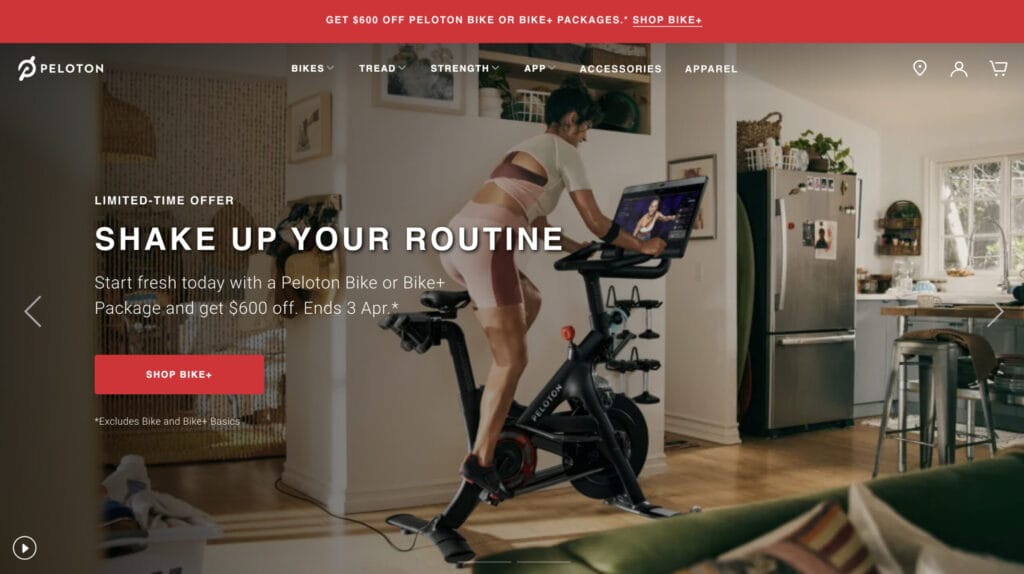 In Australia, the discount is for $600 off a Bike, Bike+, or Tread package. They are also offering $250 off Peloton Guide packages. The discount is not valid when buying just the device itself – it's only when buying one of the device packages.
However, for the Bike, Bike+, and Tread, the discount is large enough to bring the price of the device & package add-ons to be cheaper than just the device itself. So another way of thinking about this sale is that you can get a Bike, Bike+, or Tread for around $250-$300 off, with some free weights & other accessories included. Or, you can get less off the purchase, and more free weights, depending on which package you buy.
Peloton states in a new FAQ page that you are able to use financing to get this offer, but to do so, you must chat with them. It was recently shared that Affirm is leaving Australia so Peloton will be partnering with Zip for financing – but that doesn't appear to be fully integrated with their website yet.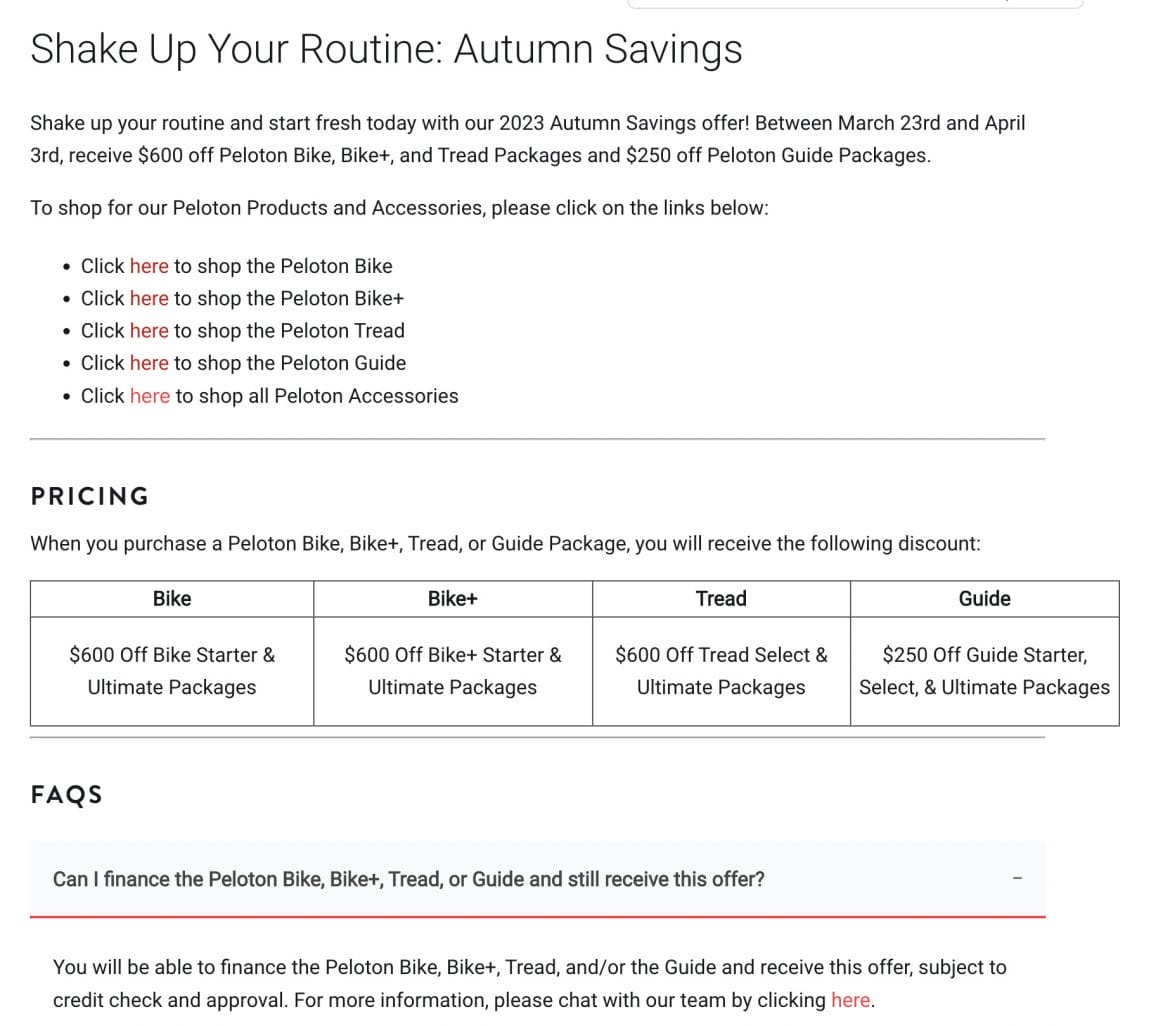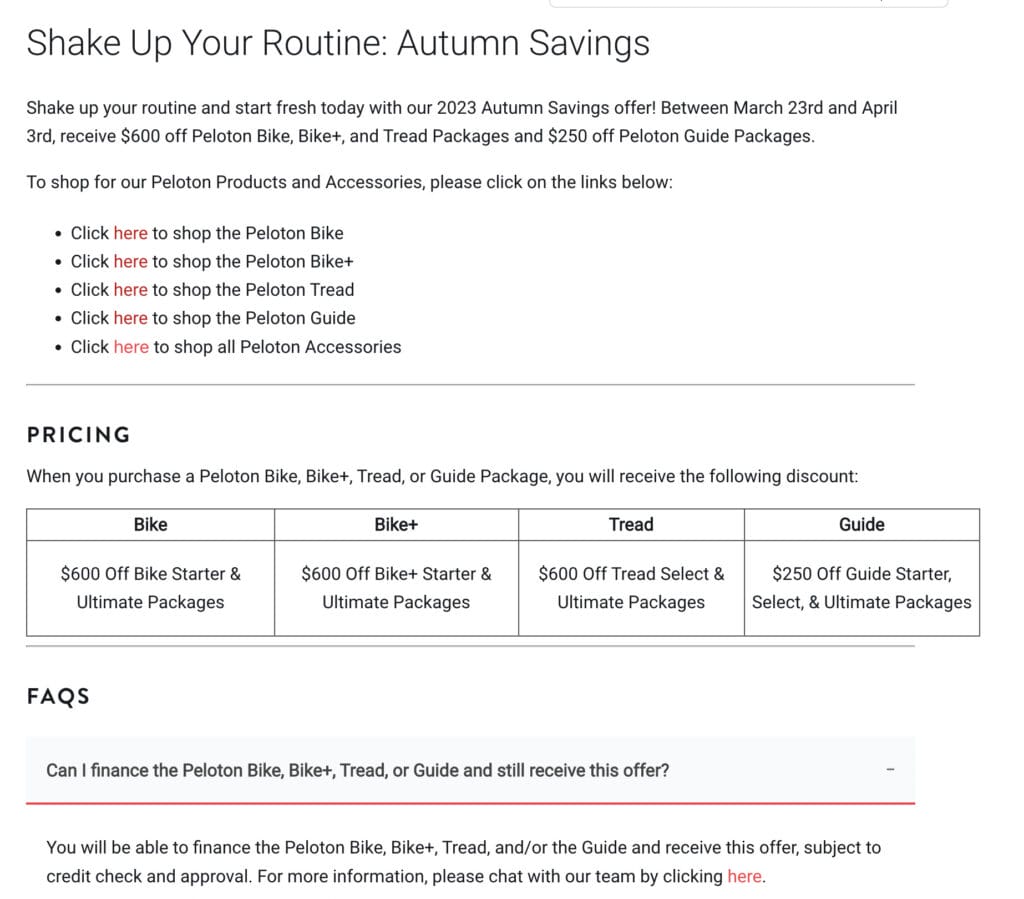 Referral codes partially work with this promo. The person buying a package won't get any extra money off, but the person whose code was used will get their normal apparel credit when the purchase is completed.
Assuming a similar Spring Savings sale is launched in the US & other markets, we expect it to work similarly to this where you have to purchase a package to get the savings. However, as is typical with these sales, the savings amount will vary per country. In the US, we might expect to see $400 off for the Bike, Bike+, Tread, and Row package purchases, with the Peloton Guide package being $150 off. Note that it might just be the mid & high tier package discounted for some devices, not the lowest tier package.
Will you be taking advantage of this sale if it takes place in your country?
---
Want to be sure to never miss any Peloton news? Sign up for our newsletter and get all the latest Peloton updates & Peloton rumors sent directly to your inbox.