Peloton is offering an extended 60 day free trial – double the standard 30 days – for the Peloton App for a limited time over the course of October. The Peloton homepage has been updated with a new banner and image that link to a 60 day sign-up page.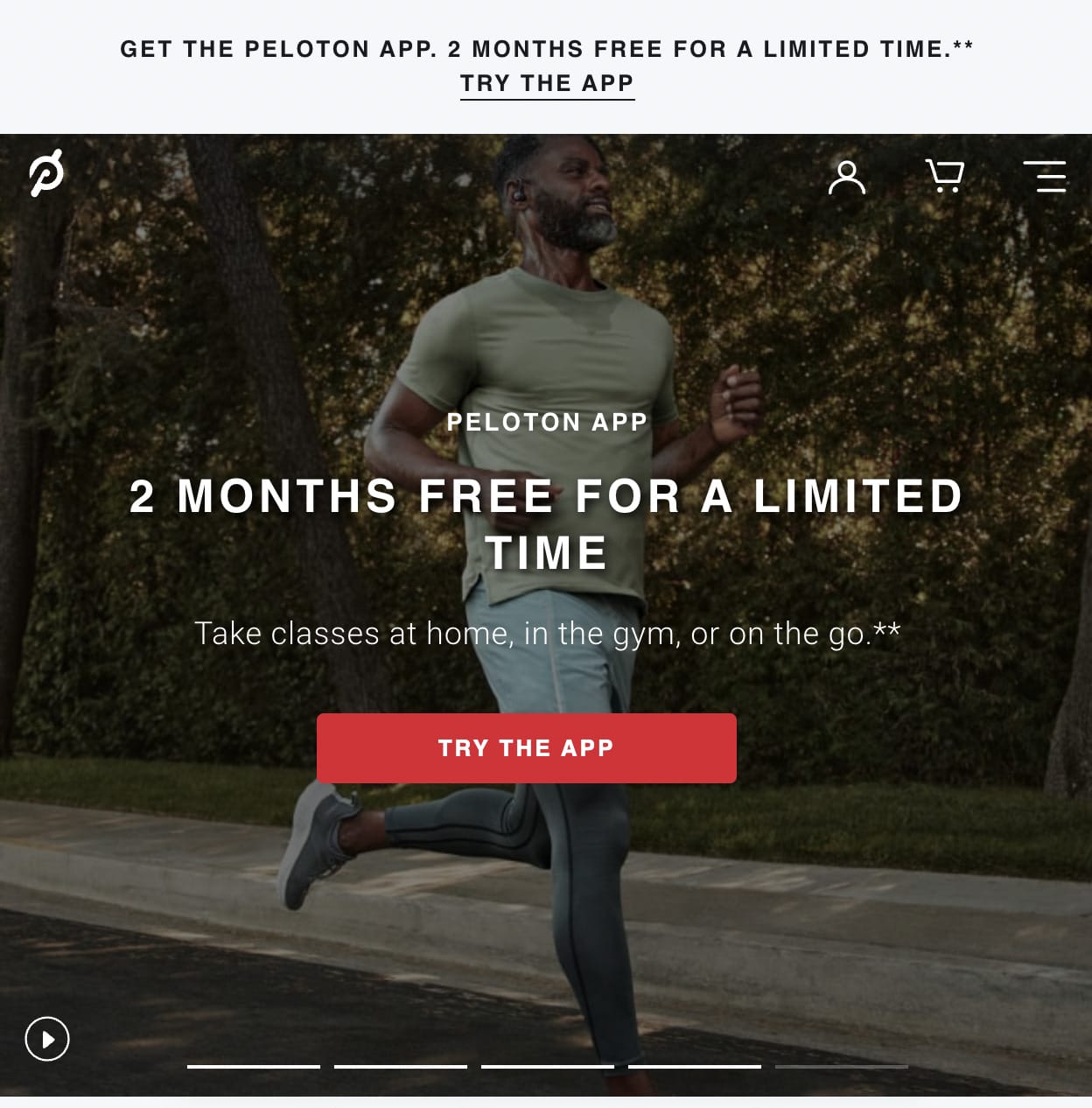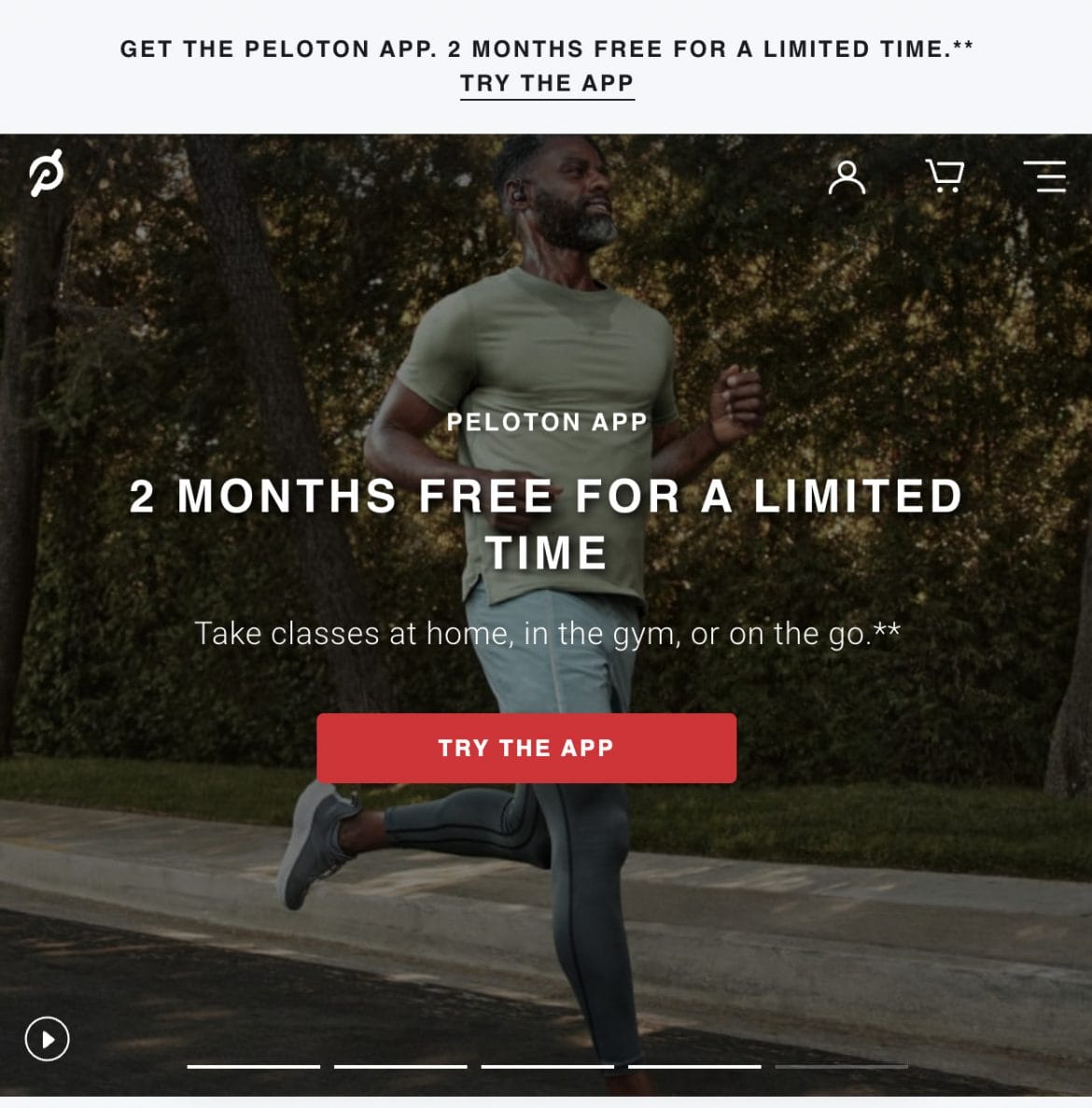 Peloton also sent an email to potential new members advertising the offer:
Crush your #goals with Peloton workouts right at your fingertips. Become a Peloton App Member and level up your workouts, at the gym or on the go. Plus, your first 2 months are on us.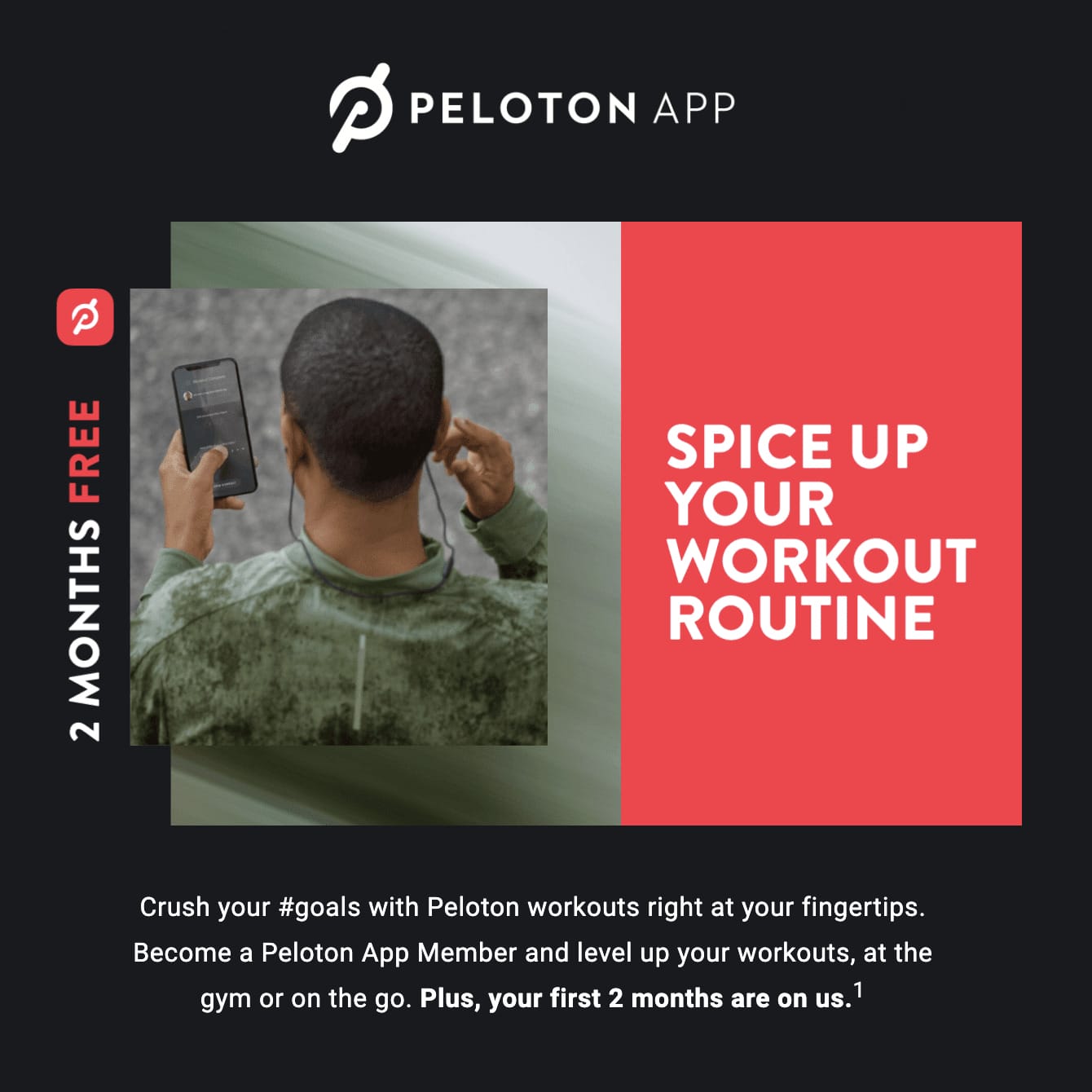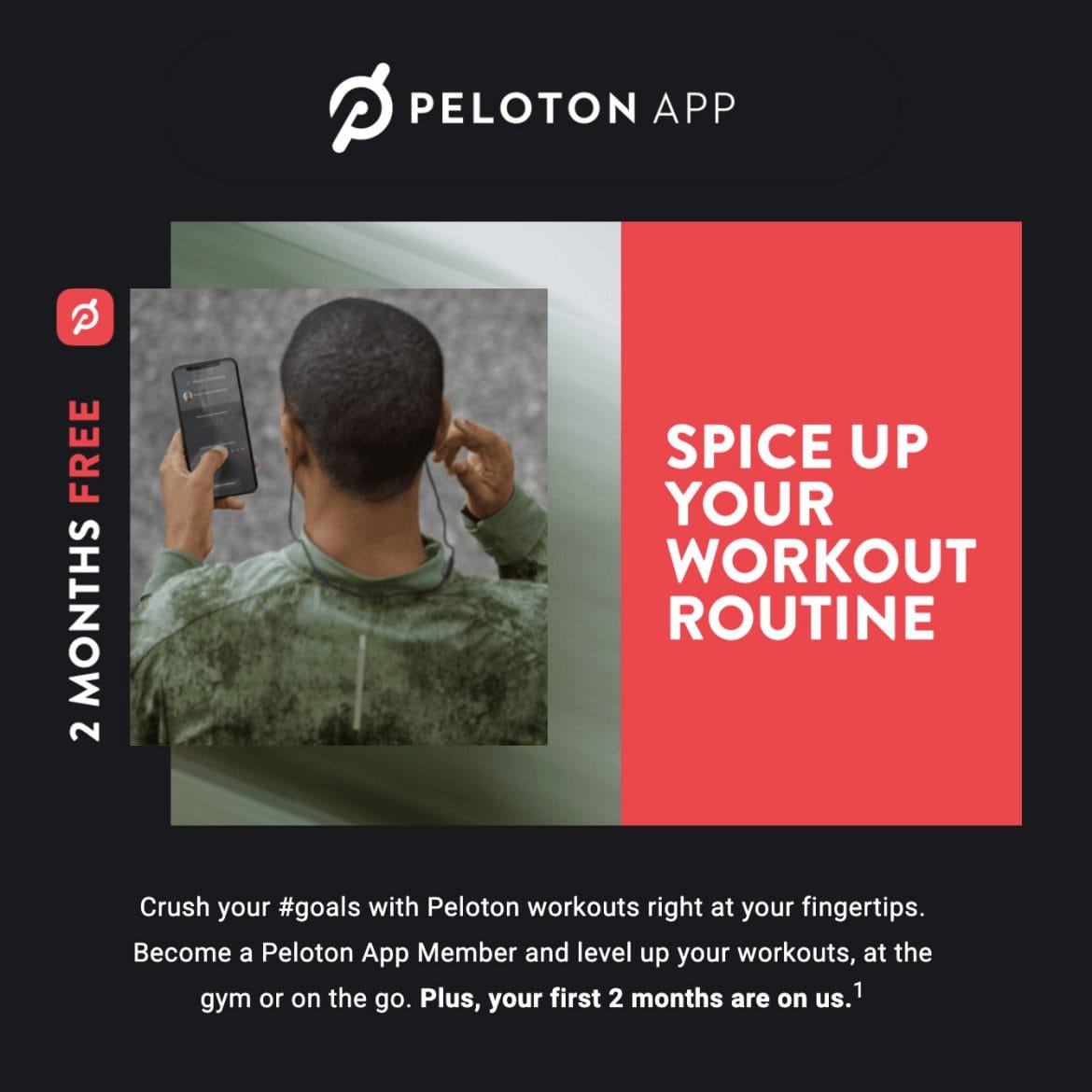 The offer began on October 1 and runs through October 31, 2022. Peloton has also published a new support page with additional information. The fine print includes some important details:
You must be a new Peloton App member.
At the end of the 60 day free trial you will be charged the $12.99 per month App fee unless you cancel before the renewal date.
The offer is non-transferable.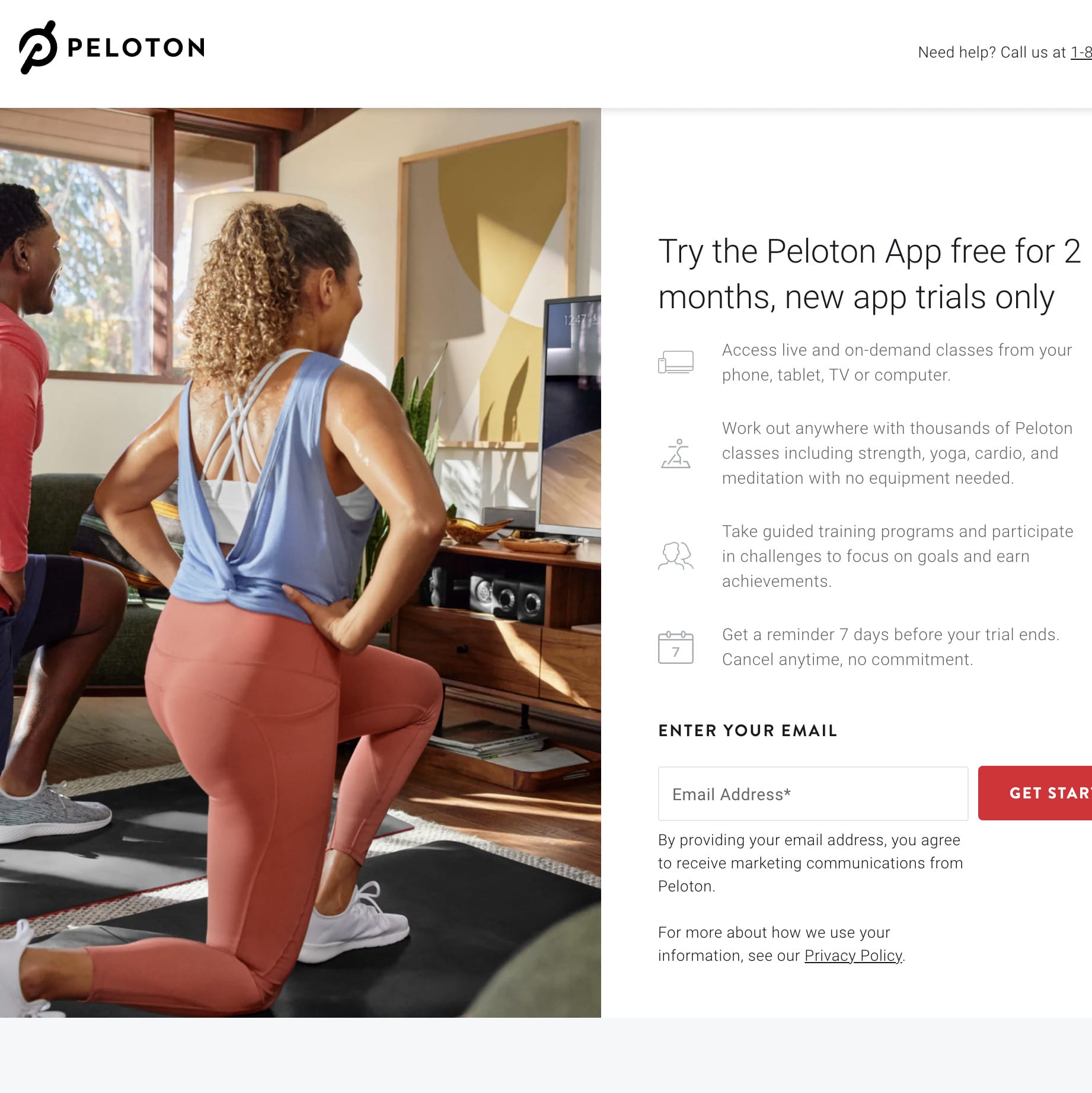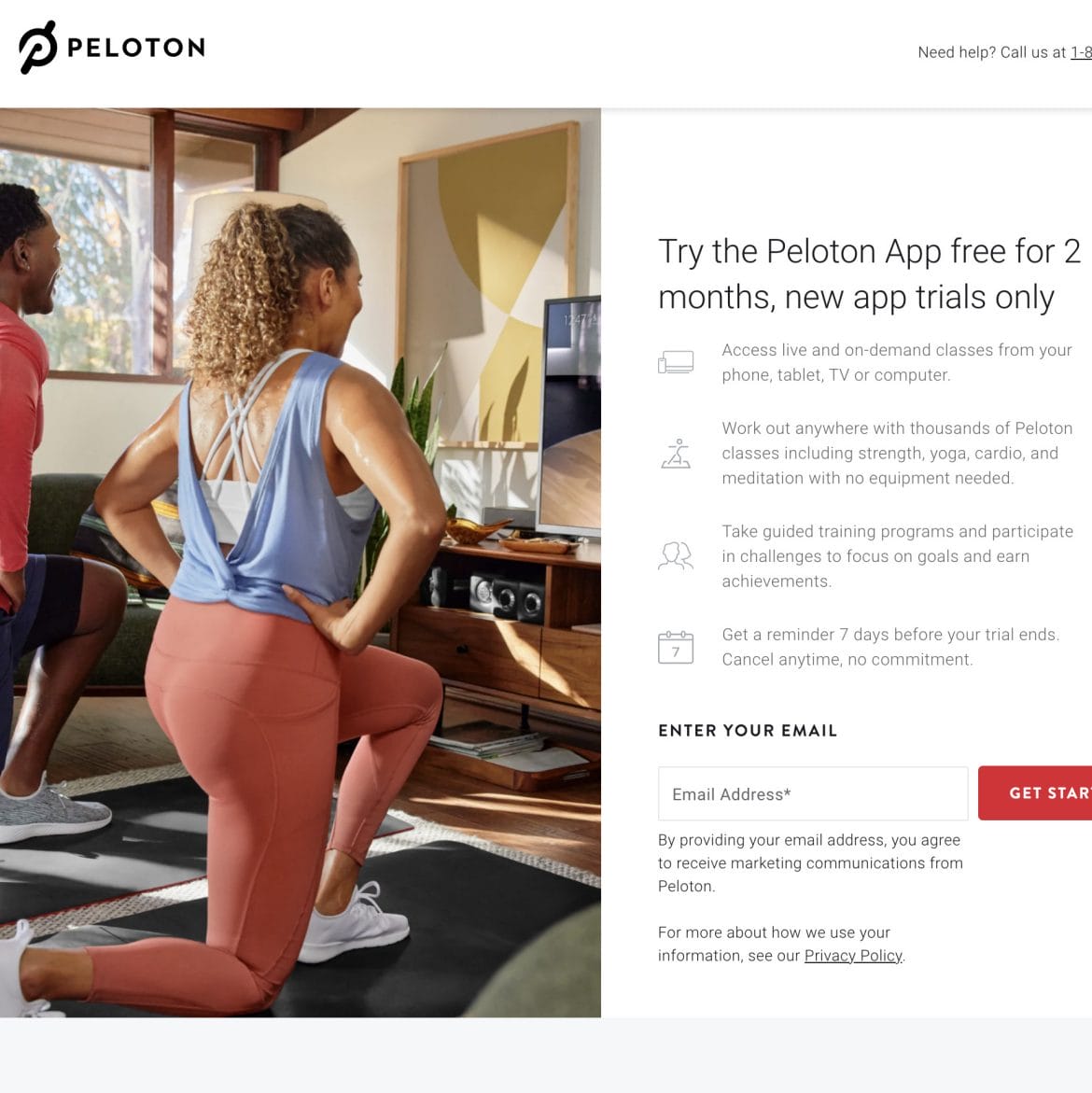 The Peloton App grants you access to all Peloton content without a Bike, Tread, or Guide device. This includes many classes that require no equipment, such as shadowboxing, bodyweight strength, outdoor running and walking, stretching, HIIT cardio, and meditation. Peloton even has special collections available that are perfect for the App, such as the Made for Travel Collection.
Peloton ran the same extended 60 day free trial during the New Year holiday in both 2021 and 2020. Note that any existing member – regardless of whether you are an All Access Member or an App Member – can give their friends and family an extended 60 day free trial at any time using the Peloton Guest Pass. Peloton ran a special 90 day guest pass promotion just last month.
You can find additional details regarding the extended 60 day free trial via the Peloton support page. You can take advantage of the offer by signing up here.
---
Want to be sure to never miss any Peloton news? Sign up for our newsletter and get all the latest Peloton updates & Peloton rumors sent directly to your inbox.