Update – Peloton has clarified that all members (whether you are an App or All-Access member) will be able to send a Guest Pass to friends, and it is now available through both iOS and the website.
Peloton is now offering a 60-day "Guest Pass" for friends and family of current Peloton members.
Members who subscribe to the Peloton App / Peloton digital, or who own a Bike, Bike+, Tread, or Tread+ can share their unique link to a 60-day free trial with the Peloton App, which will give their "guests" access to almost all Peloton content without the equipment; such as running, strength, stretching, yoga, meditation, walking, and cardio classes.
This is a new program that allows individuals who know a current Peloton member to get a 60-day free trial with the Peloton App vs. the standard 30-day free trial that Peloton offers all new app users.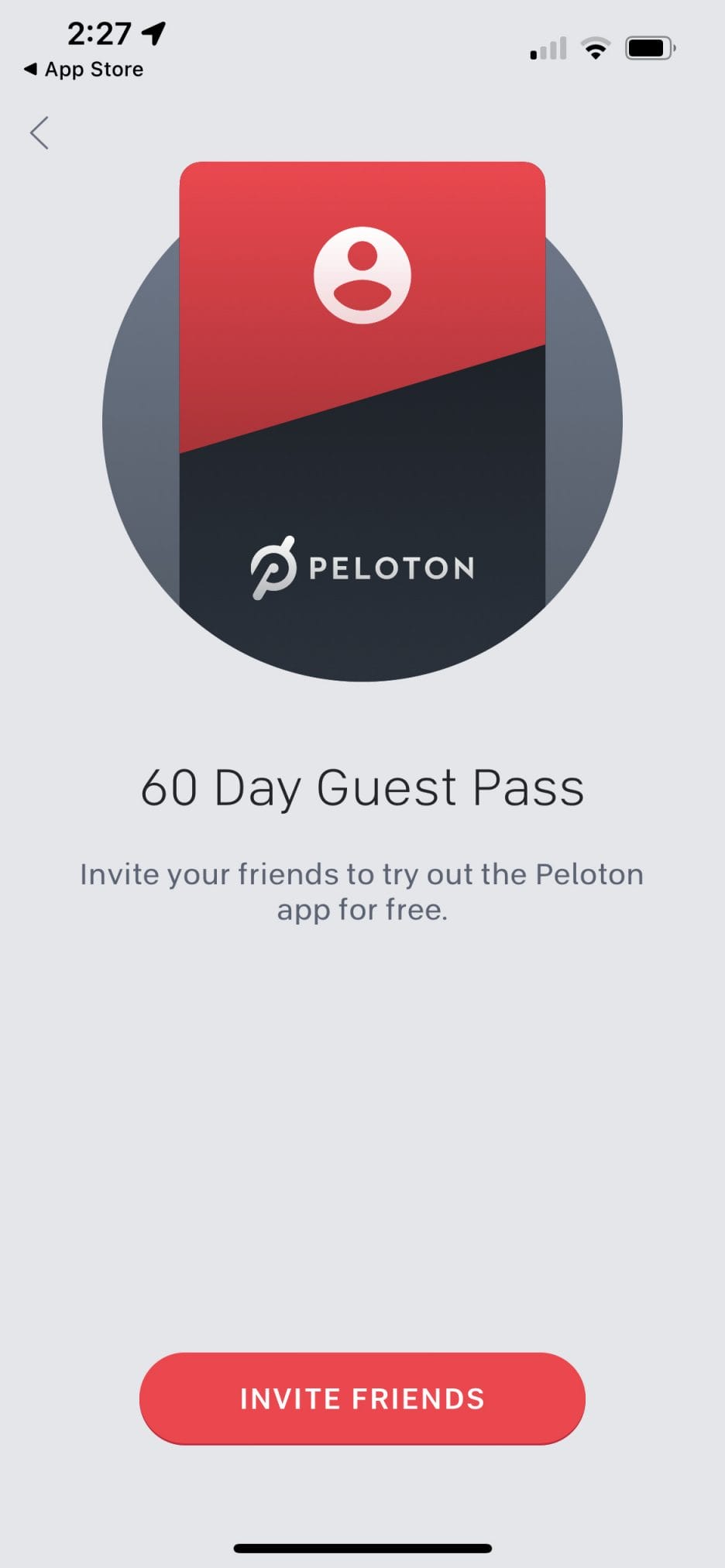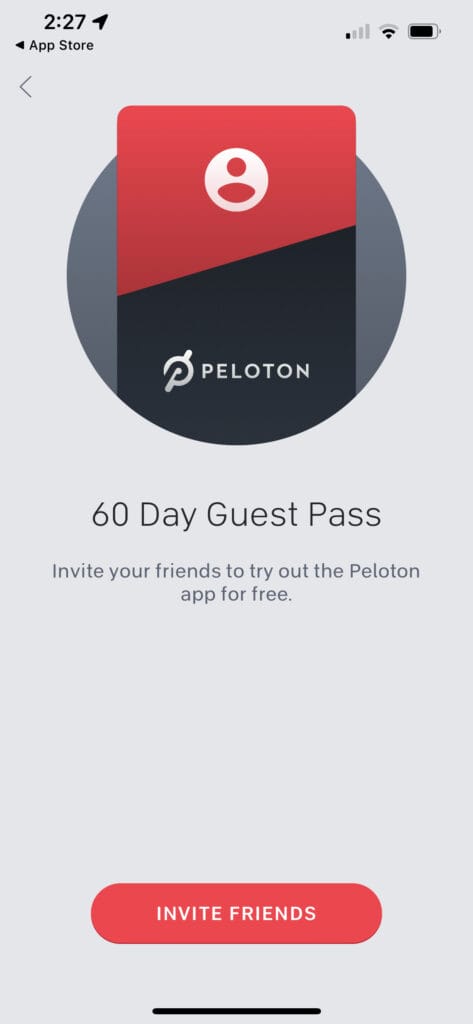 The person signing up for the free trial is required to enter their credit card information to sign up, but won't be charged until the 60 day trial is over.
Below are the specific eligibility requirements outlined by Peloton for who can send a Peloton Guest Pass to their friends:
Must be an All-Access or App Membership owner.
Redeemable by new Members only.
Not available via Android devices, TV Apps, or Bike, Bike+, Tread, Tread+ touchscreens
Members can find their unique link to share with family and friends on their Peloton App, or by logging in through the Peloton website.
How to find your Peloton Guest Pass and send a Peloton Guest Pass to a friend via IOS
Open the More Tab
In the "Social" section, click "Invite Friends"
On the popup, click "Invite Friends" again, and send to whoever you want.
How to find your Peloton Guest Pass and send a Peloton Guest Pass to a friend via the Peloton Website
Log into members.onepeloton.com
Click the "…" at the top right
Click "Invite Friends"
This is currently available via Peloton iPhone app only, and the Peloton website. There is no word on when the Peloton Guest Pass will be available on Android quite yet, or via any other method.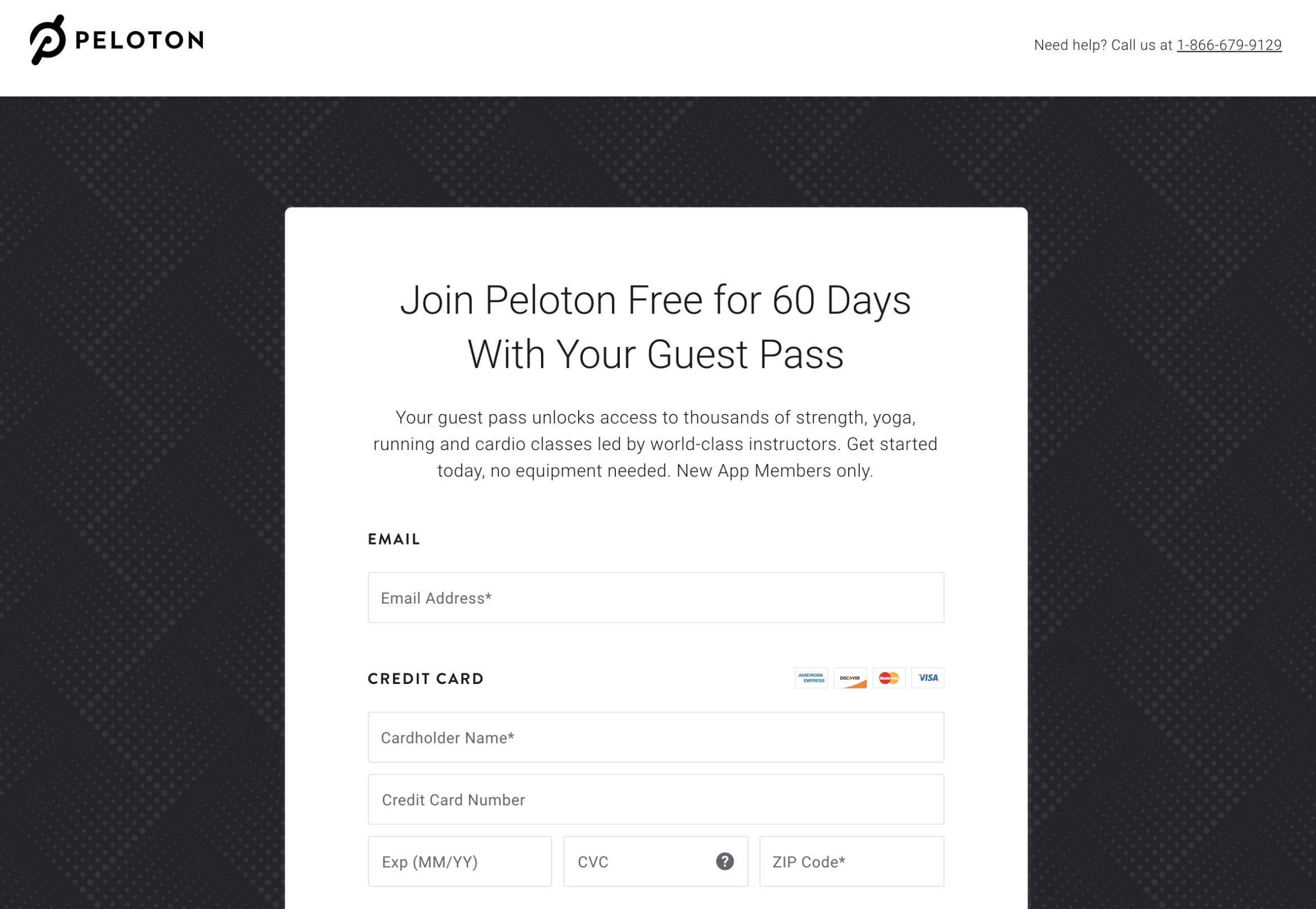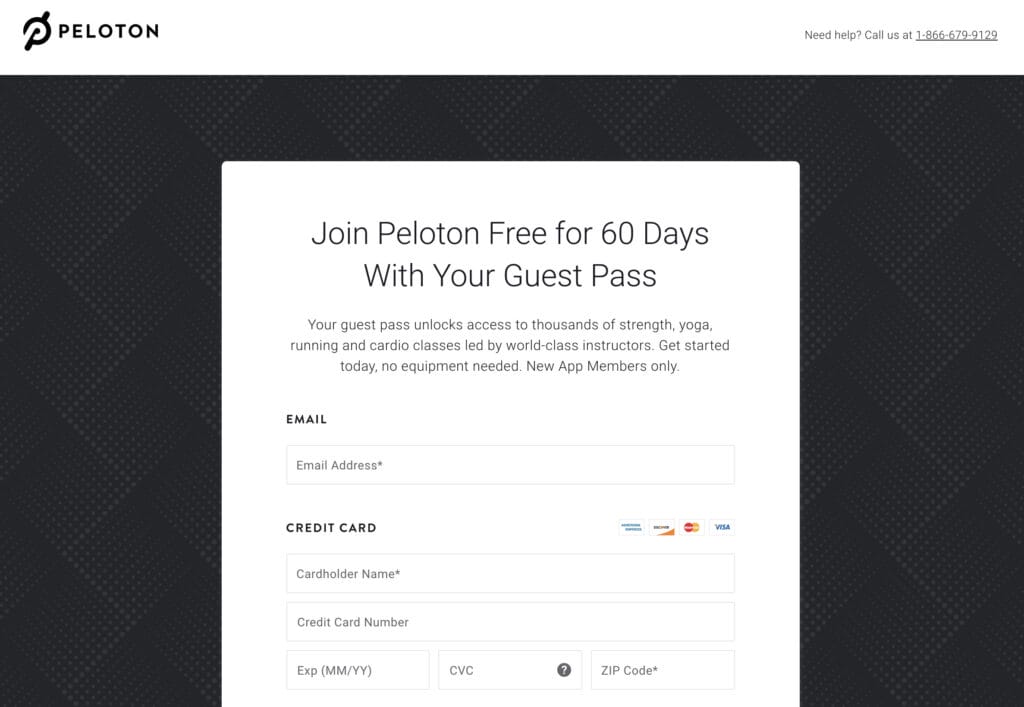 Peloton periodically extends their 30-day free trial to 60-days, but this is the first time they've implemented a permanent way for those who know current Peloton members to secure a double-length free trial.
If you know anyone who has been curious about Peloton, make sure to take advantage of this new feature!
You can find additional information and rules about the Peloton Guest Pass on the new FAQ support page here.
---
Want to be sure to never miss any Peloton news? Sign up for our newsletter and get all the latest Peloton updates & Peloton rumors sent directly to your inbox.