For a limited time, Peloton is doubling the rewards for their referral program. They shared the news via a blog post:
The seasons are changing, your routines are being reestablished (or created), and we are slowly reuniting with all our friends. We all know that one of the best ways to stay motivated and to strive towards your goals is through support from your family and friends. So why not pay it forward, get them onboard and take your friendship to the next level with our bonus referral offers.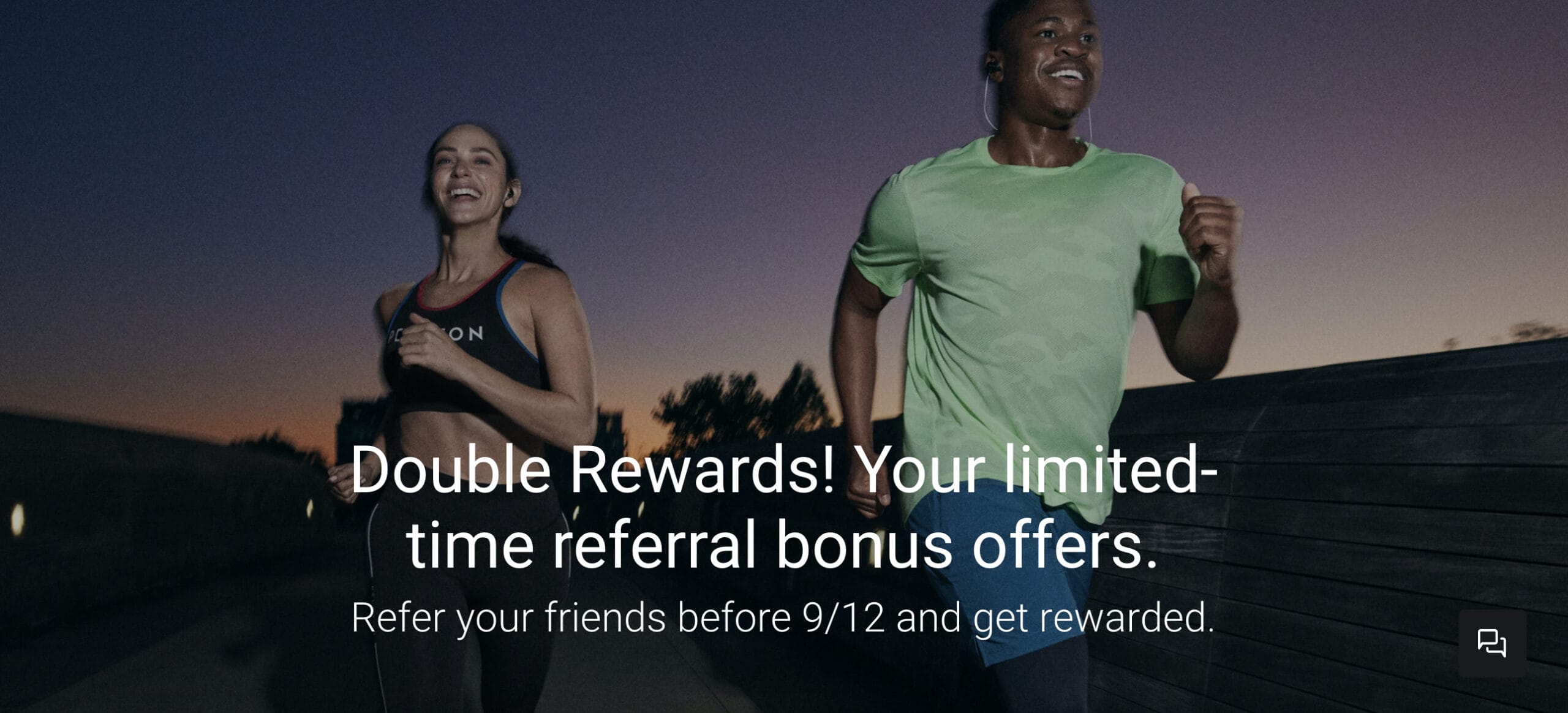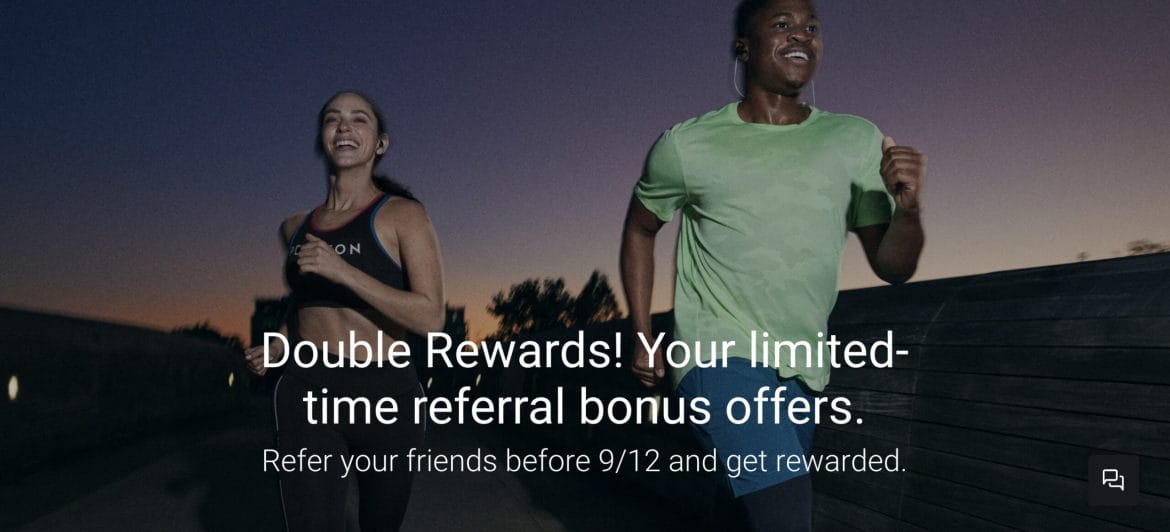 Starting September 1 and running through September 12, members who provide their unique referral code to a friend will receive $200 off their next Peloton Apparel purchase, and the friend will receive $200 off an accessories purchase. The standard reward is $100 for both parties.
Peloton offered a similar promotion in Canada over the summer.
Additionally, Peloton is reopening the referral program to all active All-Access Members instead of just the account holders, which is a change they made last year. Starting September 13, the referral code program will return to membership owners only.
Peloton made a number of changes to the referral program over the past few months: first, by limiting the ability to share referral codes to only the account holder. Previously any user on a Bike or Tread device was given their own code. This change did not affect Peloton App users, as they have not been eligible for the referral program since at least May of 2019. Earlier this year Peloton also limited members to six referral rewards per year. This limited time offer will count towards those six usages.
In addition to the referral code, Peloton is also extending their guest pass program to 90 days instead of the standard 60 days.
The Peloton Guest Pass first launched in 2021, and allows members who own the Bike, Bike+, Tread, or Tread+ to share their unique link to a 60-day free trial with the Peloton App; this is double the standard 30-day trial that Peloton offers all new App users. This gives their "guests" access to almost all Peloton content without the equipment; such as running, strength, stretching, yoga, meditation, walking, and cardio classes.
Members can find their unique link to share with family and friends on their Peloton App by going to the "More" tab and clicking on "Invite Friends." This will launch a landing page where members can invite people to join.
You can find the full details for this limited time offer on the Peloton blog.
---
Want to be sure to never miss any Peloton news? Sign up for our newsletter and get all the latest Peloton updates & Peloton rumors sent directly to your inbox.