Peloton has announced that they will start having live rowing classes starting on January 23, 2023.
During the first week of Peloton's live rowing classes there will be one class a day – at 7:30pm ET. This week will consist of a live premiere row for each instructor
You can see the premiere schedule below
Live Peloton Rowing Class Schedule (Premiere Week)
Ash Pryor – 15 min Premiere Row – 1/23/23 @ 7:30pm ET
Adrian Williams – 15 min Premiere Row – 1/24/23 @ 7:30pm ET
Alex Karwoski – 15 min Premiere Row – 1/25/23 @ 7:30pm ET
Matt Wilpers – 15 min Premiere Row – 1/26/23 @ 7:30pm ET
Katie Wang – 30 min Premiere Row – 1/27/23 @ 7:30pm ET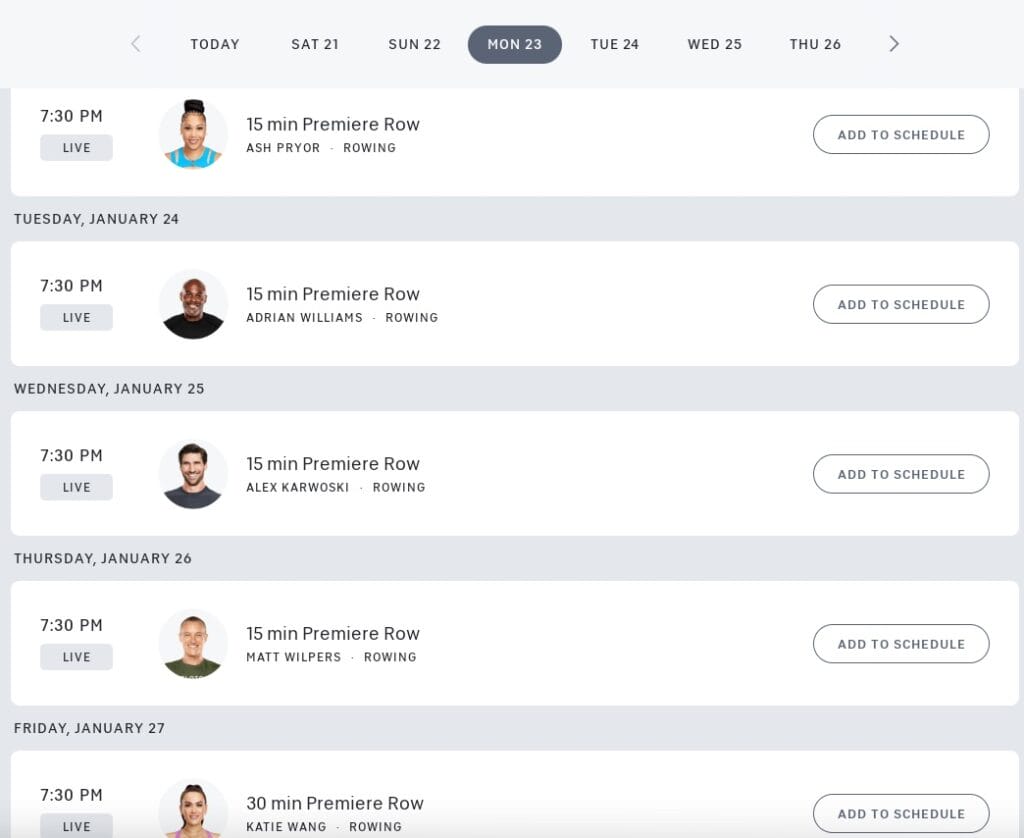 The schedule will take the weekend off, and then resume live classes the following week. Currently, it looks like the regular schedule for Peloton row classes will be one or two classes in the early morning east coast time, and then one or two evening classes.
Below, you can find the times of Peloton rowing classes for the second week of the live schedule. All times are in ET.
Monday January 30th – 6:00am (Matt), 7:30am (Alex), 8:00pm (Alex)
Tuesday, January 31st – 6:00am (Ash), 6:30am (Ash), 7:30PM (Adrian)
Wednesday, February 1st – 6:00am (Katie), 7:30pm (Adrian), 8:05pm (Adrian)
Thursday, February 2nd – 6:00am (Alex), 7:30pm (Katie)
The schedule is not currently available beyond that.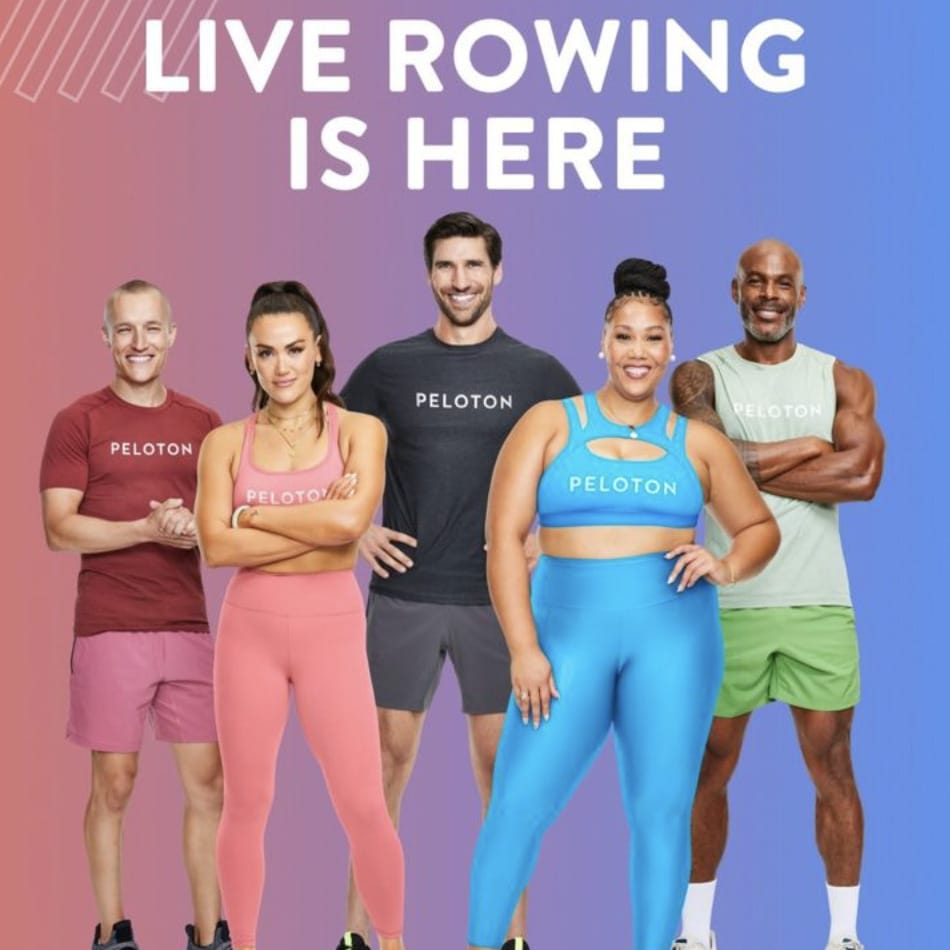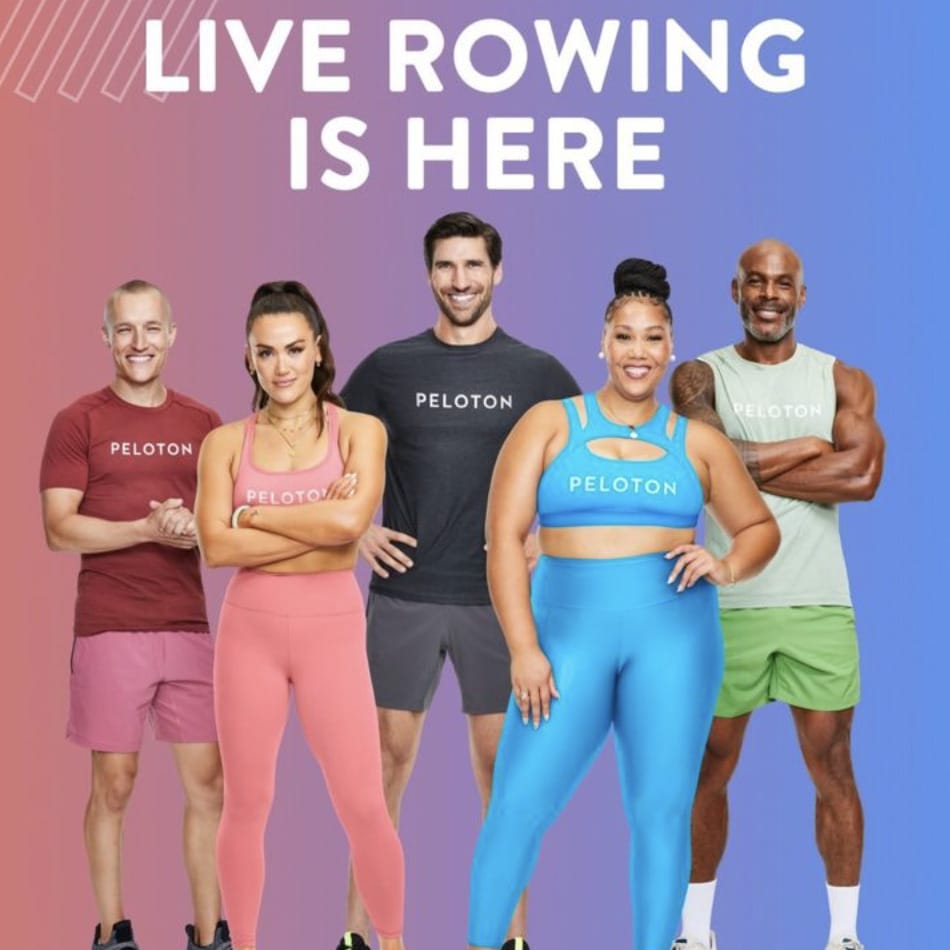 Unfortunately, it still is not possible to see the live rowing schedule through the Peloton app or website, even if you own a Peloton Row. The only way is to view the schedule on the Peloton Row hardware itself.
Peloton has yet to confirm if or when members might be able to take live rowing classes in person at Peloton Studios.
Peloton teased that live classes were starting soon in their invite to the Peloton Row virtual community event. You can still sign up to attend.
---
Want to be sure to never miss any Peloton news? Sign up for our newsletter and get all the latest Peloton updates & Peloton rumors sent directly to your inbox.