As part of the "Together We Go Far Weekend", which is Peloton's virtual replacement for Peloton Homecoming 2020, Peloton CEO John Foley took part in a broadcasted conversation with coaches Jenn Sherman, Cody Rigsby, and COO Tom Cortese.
During the chat, it was revealed that in the coming weeks Peloton would announce new instructors coming to both the Tread and Yoga studios. They did not give any hints as to who it would be, just to stay tuned for the announcements.
The only other announcement during the Peloton Homecoming 2020 / Together We Go Far weekend was that they would continue their push of making content available for more Peloton platforms. The biggest platform that they haven't launched on to do is Apple TV, so this might mean we see Peloton coming to Apple TV in the next few weeks.
The rest of the chat was celebrating the new tags feature, talking about the new family classes, as well as the new dance cardio classes. Jenn Sherman also asked John Foley several pre-screened questions that were said to be sent in from Peloton users.
Many people had hoped, or expected, that Peloton would take the opportunity to announce the Peloton Rower, or officially reveal the upcoming lower cost Peloton Treadmill. No mention or tease was made for these. Peloton has their next quarterly earnings call on May 6th, 2020, so it's possible that some information about these product releases could be revealed to investors during these calls.
Did you tune into the John Foley talk? What did you think?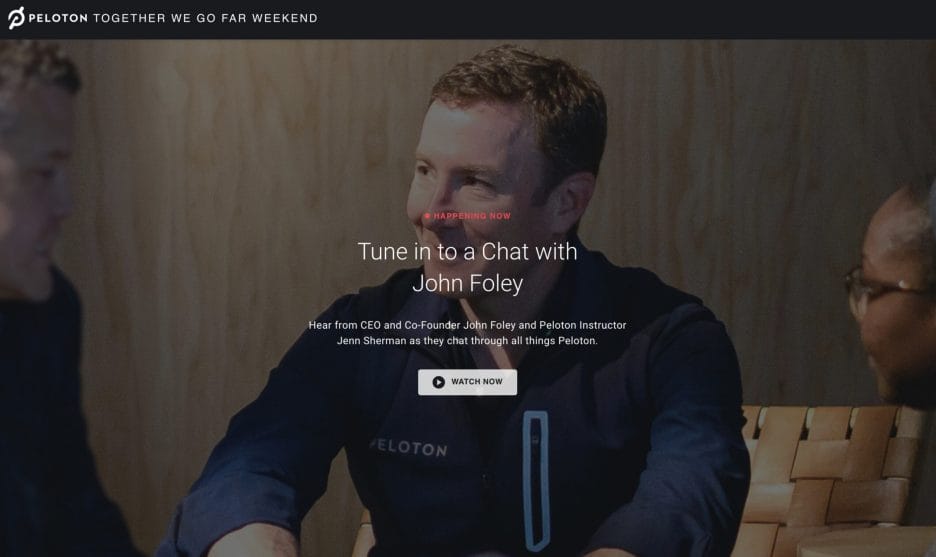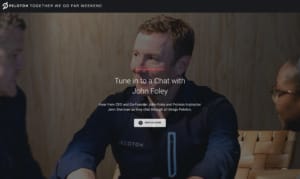 ---
Want to be sure to never miss any Peloton news? Sign up for our newsletter and get all the latest Peloton updates & Peloton rumors sent directly to your inbox.