Earlier today, Rob Barker, who is Peloton's new GM of Peloton Commercial, held a town hall hosted by Club Industry. Rob became GM of Peloton Commercial as part of Peloton's $420 million acquisition of Precor – he was previously CEO at Precor (a role he still holds).
During the town hall, Rob touched on a number of industry trends – he has been in the industry for more than 25 years. He talked about how gyms & clubs can pivot and still attract members, how they can partner with content providers, and more.
The talk also covered some Peloton topics, and Rob made an interesting reveal, seeming to share that Peloton will be adding French language classes.
No additional details or timeline were provided for Peloton's French language launch. Rob had been discussing Peloton's international growth, when he shared how Peloton had recently expanded into Australia, as well as added new languages: Spanish & French.
French language classes have yet to be officially announced by the company – but would be the 4th language available from Peloton. In addition to English, Peloton added German language classes in 2019. Spanish language classes were announced last month. As part of some pre-homecoming announcements, Mariana Fernandez was introduced as Peloton's first Spanish language instructor, teaching Spanish language Yoga classes. It is expected that other Spanish language instructors will be added in due time.
Since Rob's comment about French language classes was made in passing, he did not provide any estimates or timelines for when French language Peloton instructors would be announced, or when the new language would officially be announced.
Of course, when it's officially announced, we'll be sure to share the news here.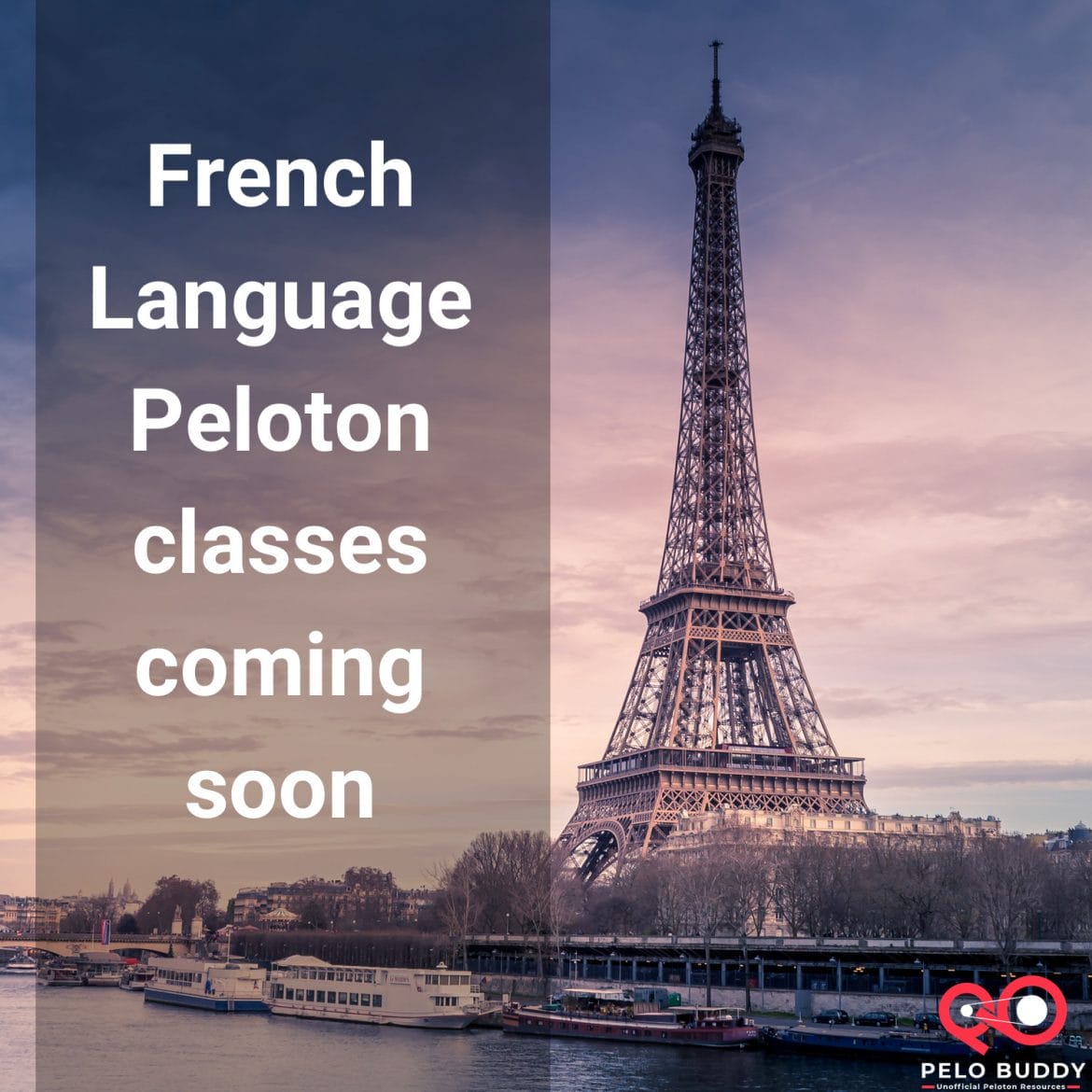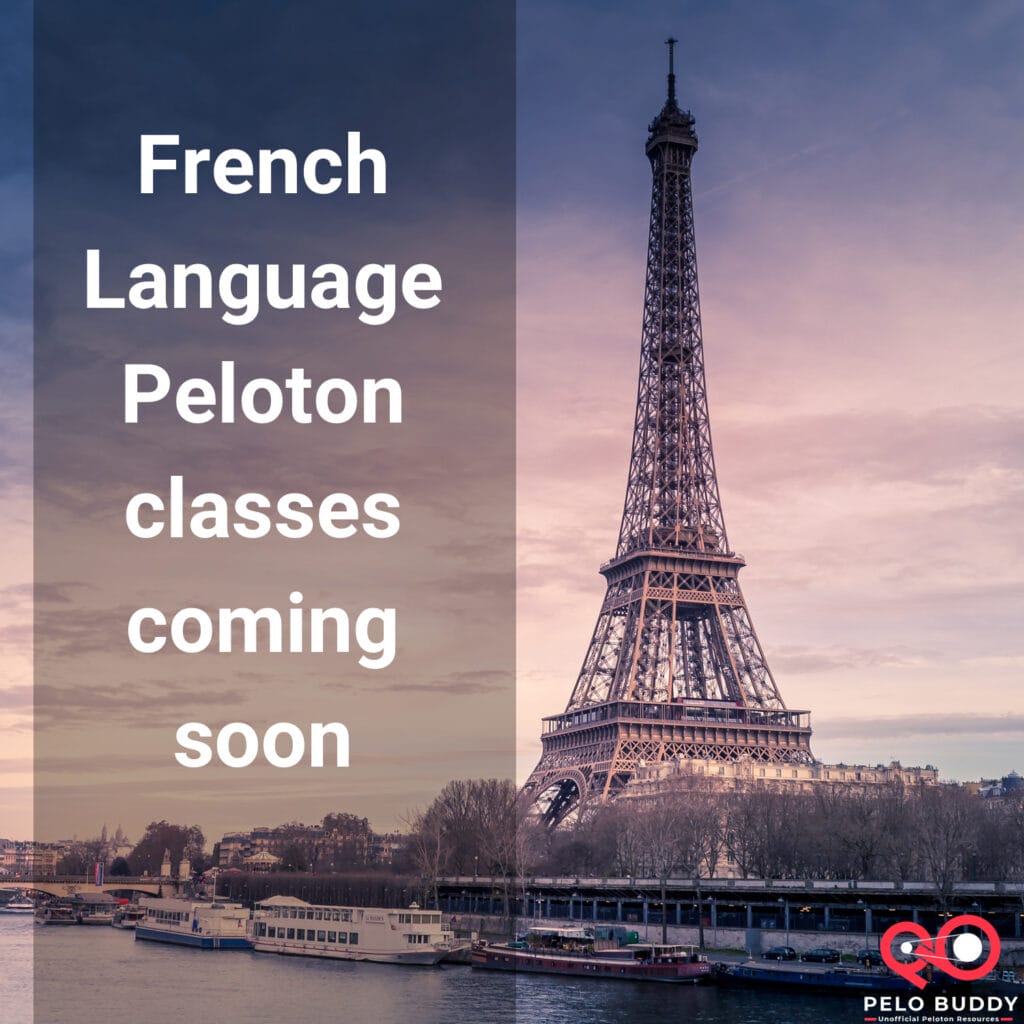 ---
Want to be sure to never miss any Peloton news? Sign up for our newsletter and get all the latest Peloton updates & Peloton rumors sent directly to your inbox.