This week, Peloton will be holding a virtual community event on YouTube, led by Peloton coach Rebecca Kennedy. The topic of the event is how members support each other on the Leaderboard.
Here are the details of the event, which will be held on Thursday, August 5th @ 5:30pm ET:
This summer we're celebrating the power of the Peloton Community! On Thursday, August 5th at 5:30pm ET, we'll be hosting a live conversation with Peloton Instructor Rebecca Kennedy featuring stories of real Members supporting each other on the Leaderboard.
Peloton has a form where you can submit a story of what your favorite community moment has been, along with your leaderboard name.
If you just want to watch the conversation, you can tune in to YouTube here to find the session on Thursday.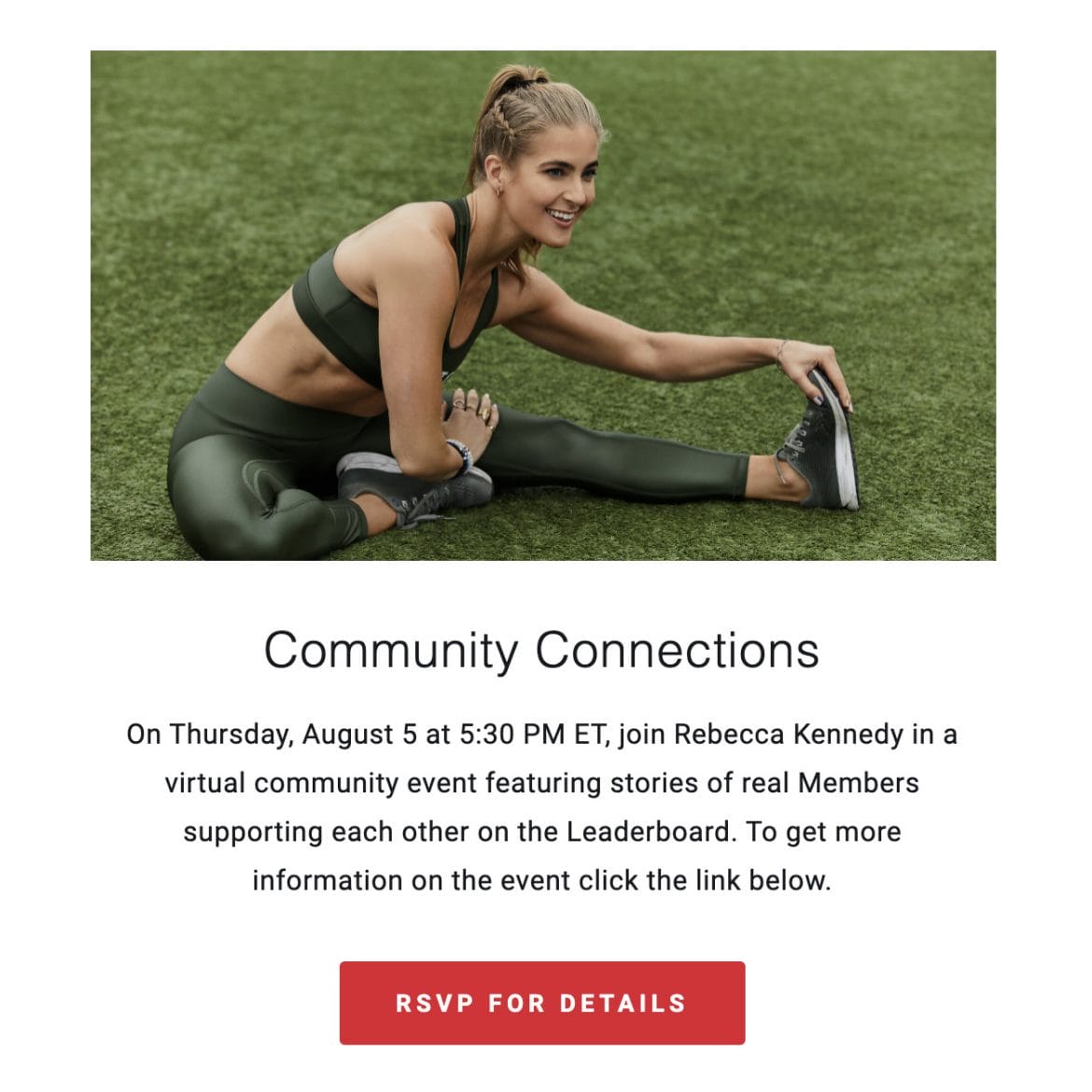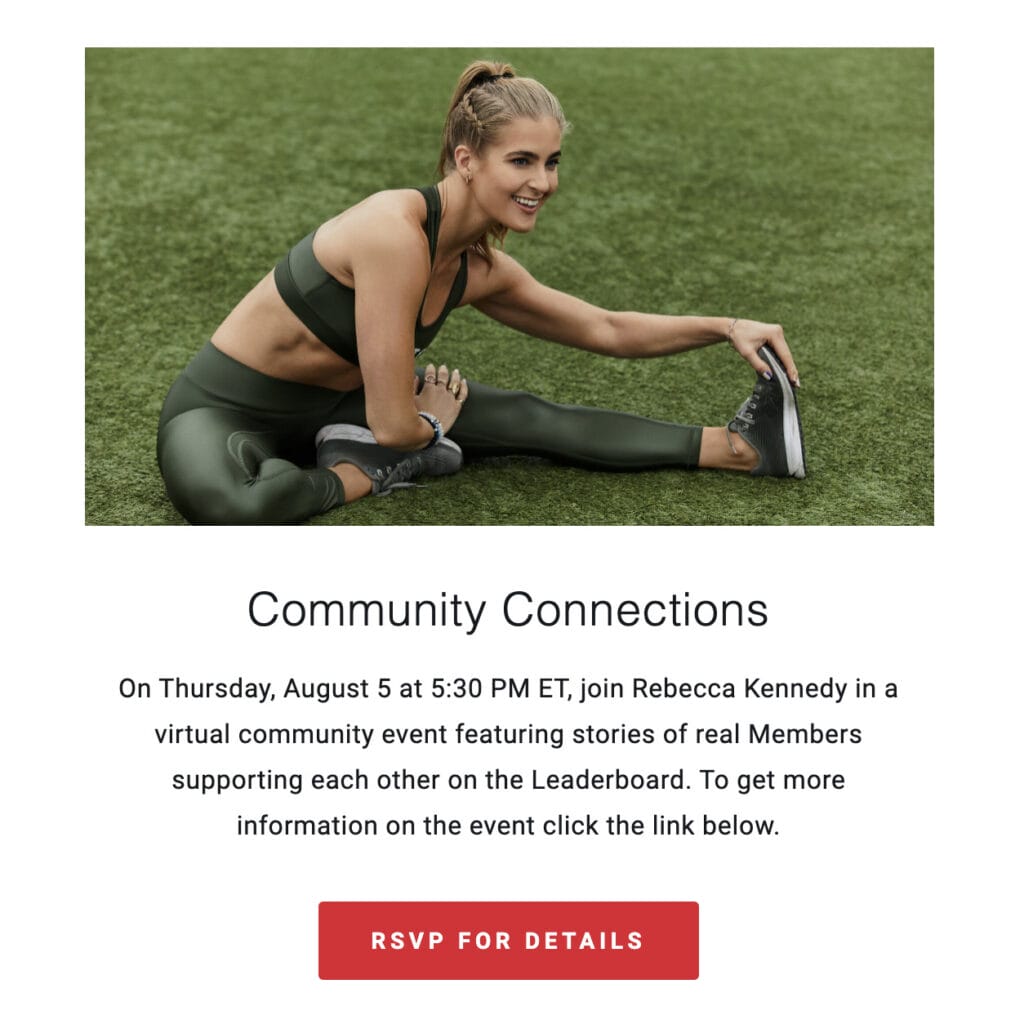 ---
Want to be sure to never miss any Peloton news? Sign up for our newsletter and get all the latest Peloton updates & Peloton rumors sent directly to your inbox.