Peloton instructors Leanne Hainsby and Hannah Frankson will appear at a meet & greet event in Paramus, New Jersey while they're in New York City next month. Leanne shared the news via her Instagram story.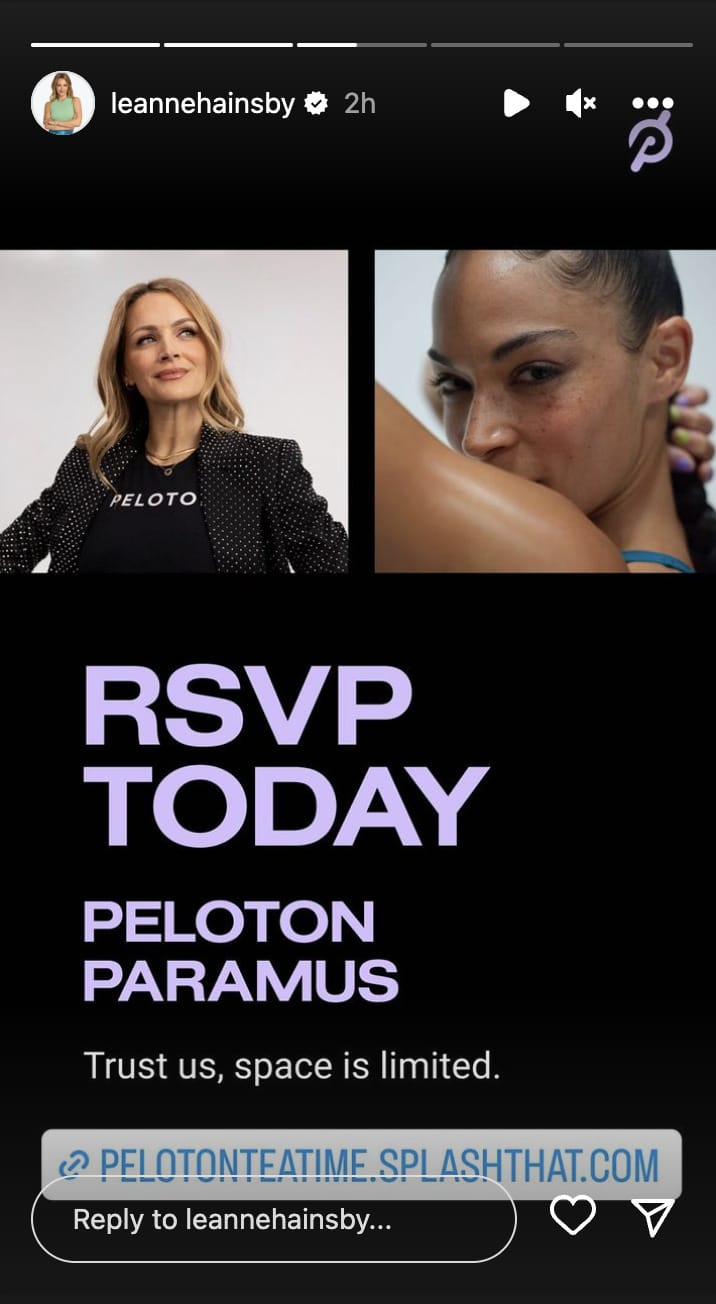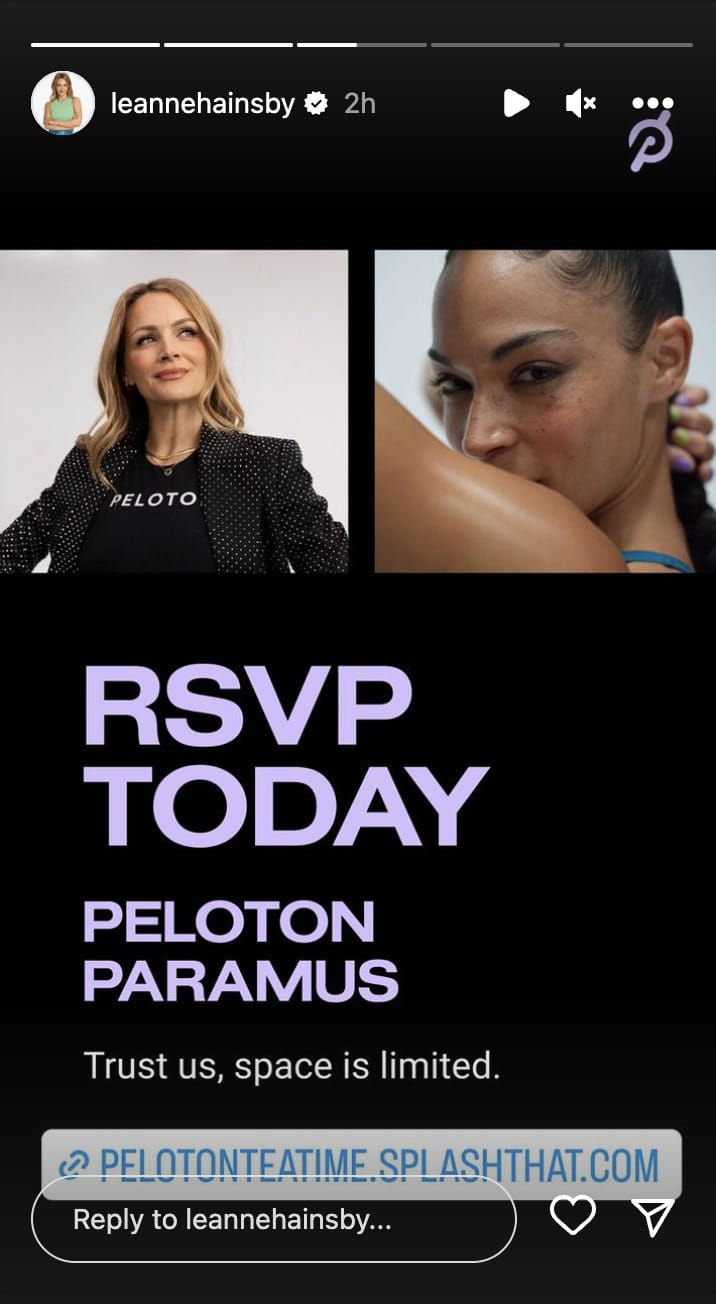 In case you missed it, the 2023 All for One Music Festival schedule was recently released, and both Leanne and Hannah will teach classes live from New York City the weekend of September 7-10, 2023.
Leanne and Hannah will appear at the Peloton store in Paramus, New Jersey on Thursday, September 7, 2023. The event is called "Tea Time with Leanne H. &Hannah F," and it will take place from 5:00-7:00pm. The official event description reads:
Join Peloton instructors Leanne Hainsby & Hannah Frankson for a Q & A while they are in the US! They will cover questions submitted while enjoying tea & biscuits with YOU! Wrap up the evening by taking a pic with Leanne and Hannah to mark the occasion. See you for tea time!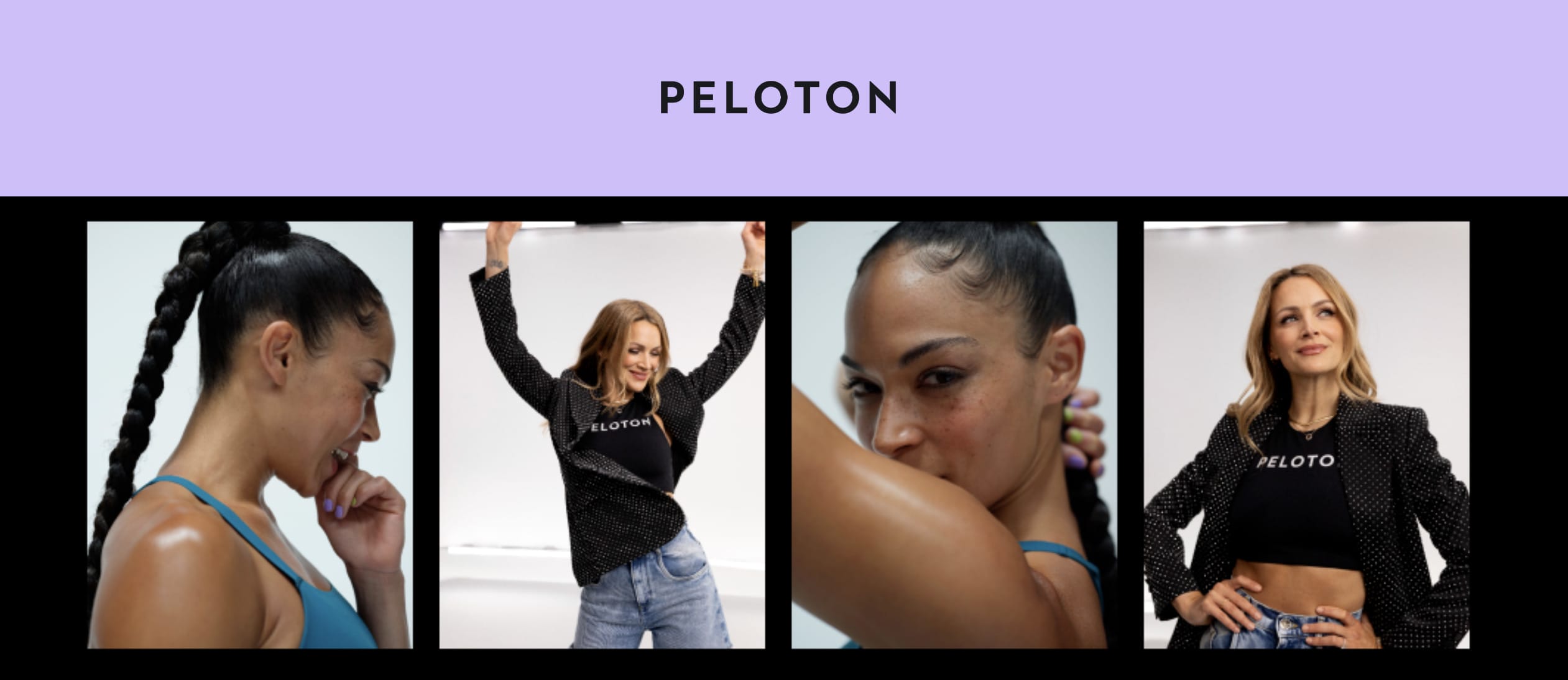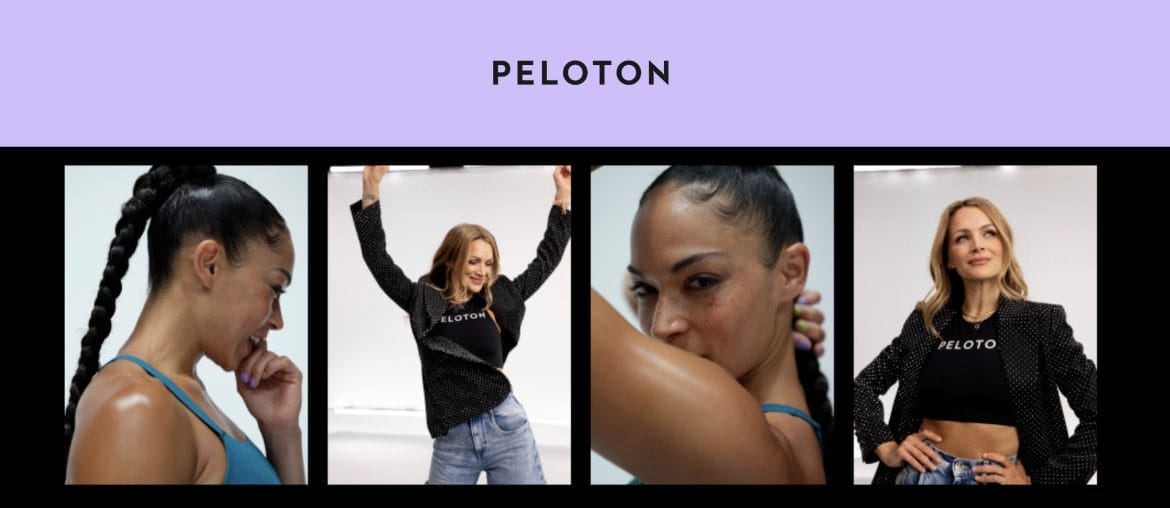 The event will begin with a "sip and shop" hour, in which attendees will drink tea and receive a sneak peak at Peloton Apparel's fall collection. Afterwards there will be a discussion with Leanne and Hannah. Attendees will also have the opportunity to take a photo with Leanne and Hannah.
Tickets were free of charge and available via the event website – however, as of publishing time the event is already sold out. There is a note on the webpage that capacity is extremely limited.
Peloton has hosted a number of in-person meet & greets so far this year. If you're interested in reading about previous events, you can find all recent gatherings covered via Pelo Buddy.
Was anyone able to secure a spot at Tea Time with Leanne & Hannah?
---
Want to be sure to never miss any Peloton news? Sign up for our newsletter and get all the latest Peloton updates & Peloton rumors sent directly to your inbox.