A new job posting gives hints towards Peloton's global expansion plans. It would seem we can look forward to seeing Peloton expand into France and/or Spain in the future.
The new job posting, first spotted by @OCshree on Twitter, is based out of the London office. The job title was originally for for a "Senior Analyst, Readiness (German, French or Spanish speaking)", but was recently renamed to be "Operational Lead, Fit Out (German, French or Spanish speaking)". In the job posting, Peloton mention they would like someone who is multilingual: "fluent in both English and one of German, French or Spanish"
This job position is part of Peloton's International Expansion Team, and is involved in helping Peloton find new warehouse locations.
In your new role as an Operational Lead (Fit Out) within our International Expansion Team you will support the full programme management life cycle of our new warehouses implementation – from site due diligence, through the design and construction to installation and handover of the facilities. You will contribute to our growth and scale-up strategy by expanding our Field Operations presence internationally.
A screen capture of more of the job description is shown below. Highlighting/emphasis is ours: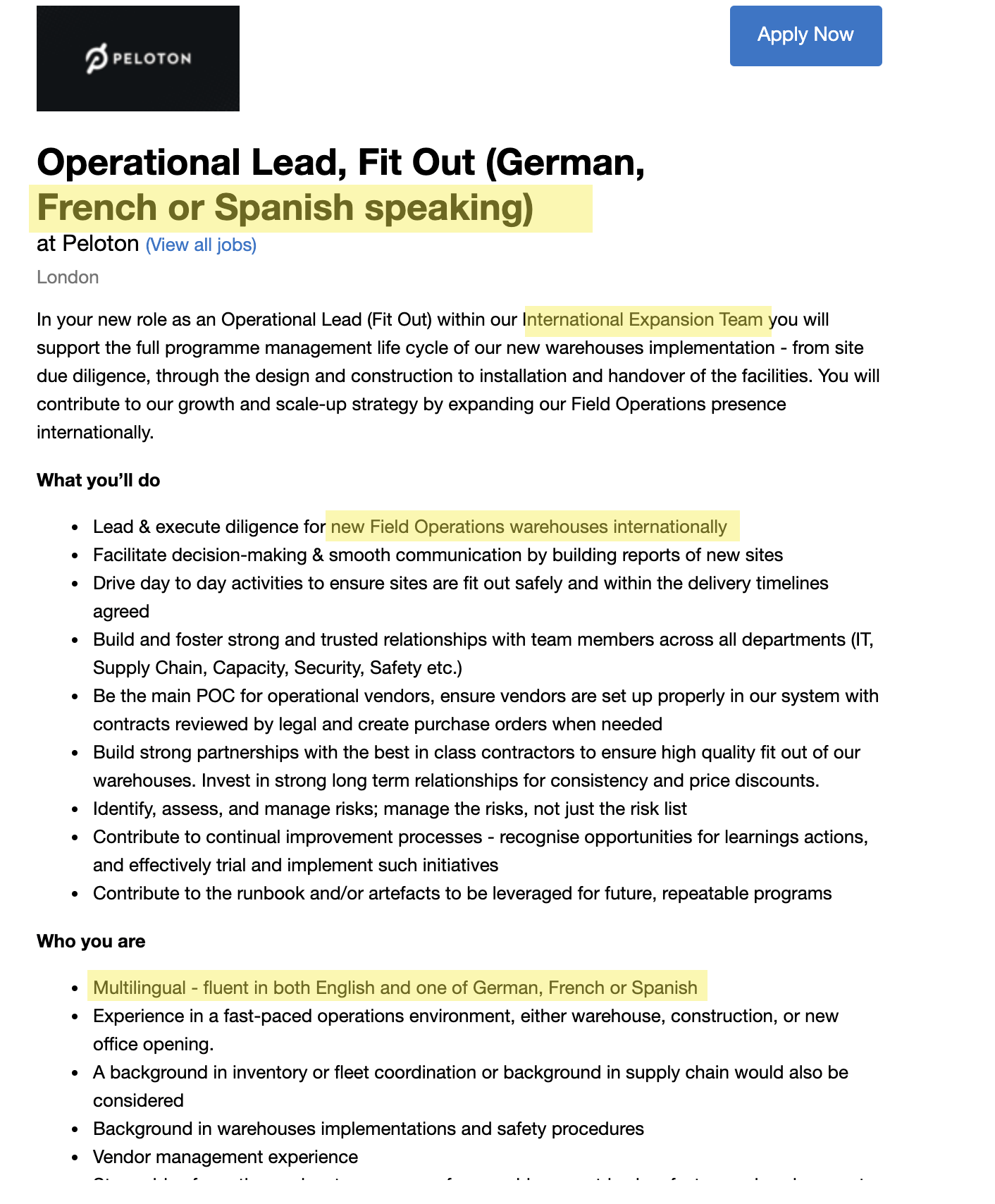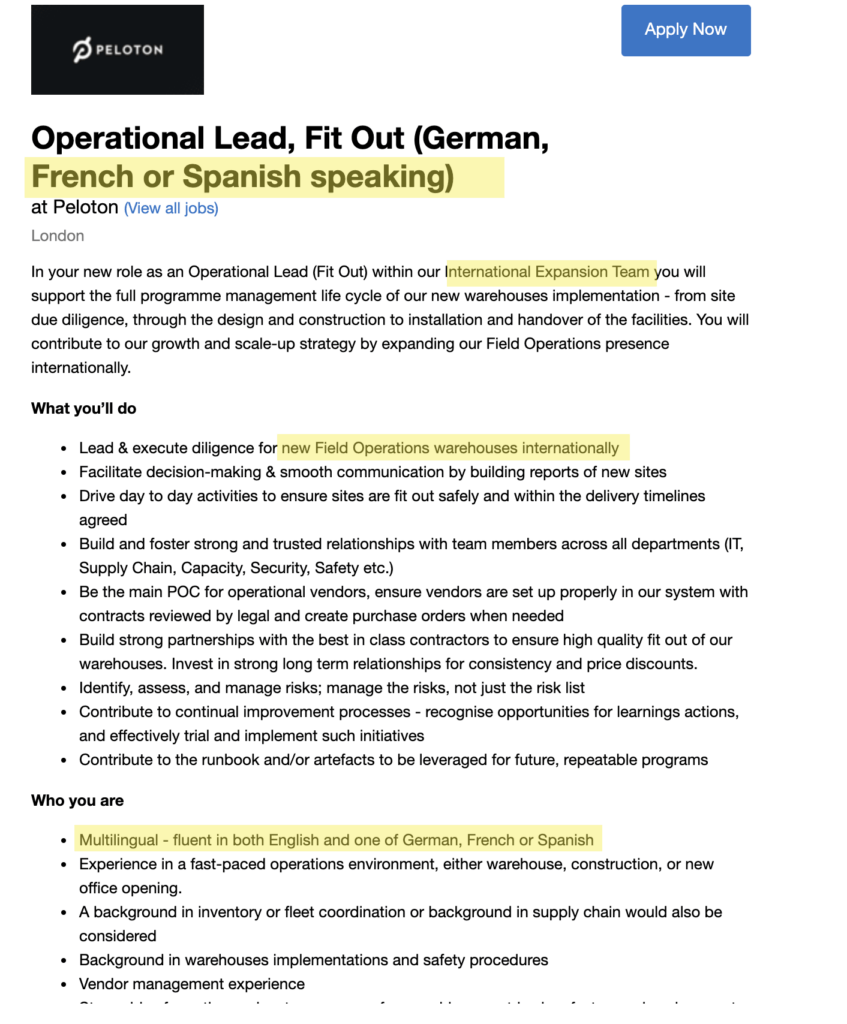 So, the job explicitly states that this position would be responsible for helping Peloton find warehouses in new countries internationally. And that they need to speak Spanish or French – which appears to be a pretty big hint that Peloton has plans to expand into France & Spain. Mexico could be another logical expansion point for the Spanish language market, but it would seem more likely that someone responsible for the Mexico region would be based out of the NYC office for travel purposes, not the London office.
Peloton also recently announced plans to launch a new office in Cork, Ireland, to better support EU growth & operations. This is in addition to a new member support center opening later this year in Tempe, Arizona.
Peloton has also spoken about their goal of expansion in the Asia-Pacific region, which you can read more about here.
We have also previously reported that Peloton is rumored to be launching French language Peloton classes in the future. Earlier this year, during a town hall, a Peloton executive hinted that we would be seeing French language classes coming to to the platform. Back in April, Peloton officially added Spanish language classes.
---
Want to be sure to never miss any Peloton news? Sign up for our newsletter and get all the latest Peloton updates & Peloton rumors sent directly to your inbox.