This morning, Peloton shared that they are planning to open a brand new Member support center in Tempe, Arizona (located just outside of Phoenix). They hope to have the new location operational by October.
We began supporting our Members from our HQ in New York in 2014, then opened our first dedicated Member Support center in Plano, Texas in 2018. Since then, it has grown to welcome the people, legal, technology and finance teams. Because our team continues to grow, we're also excited to announce the opening of a new Member Support center in Tempe, AZ! The new, 50,000 square-foot campus will be open in October and we're looking for new team members across Member Support function, Inside Sales, IT, Operations Support and the People and Workplace teams.
The new office location will be located in The Circuit at 615 South River Drive in Tempe.
BizJournals also reported on this news today, where they shared that currently Peloton is looking to hire "supervisors, managers and team members to fill out this customer support operation." They also got a quote from Peloton on the new opening:
Brad Olson, the chief membership officer at Peloton, said that the company is vertically integrated, which means there's a lot more to Peloton than simply building exercise equipment.


"We have proprietary hardware and software, we have a massive engineering team. We have our own retail showrooms, our own distribution centers support, obviously content production, instructors. So we sort of play in every part of our business, which means we're a fairly sizable operation."
According to BizJournals, Peloton is currently looking to hire around 350 people in Tempe.
This is not Peloton's first large member support center based outside of their New York City headquarters. Peloton opened a member support center in Plano, Texas in 2018. A few months ago, Peloton announced that they were expanding their office space in Texas by 400% and bringing an additional 1,600 jobs to Plano.
Peloton is also rumored to be looking to open an office in Dublin, Ireland soon – although it's not clear whether that office would involve member support operations or not.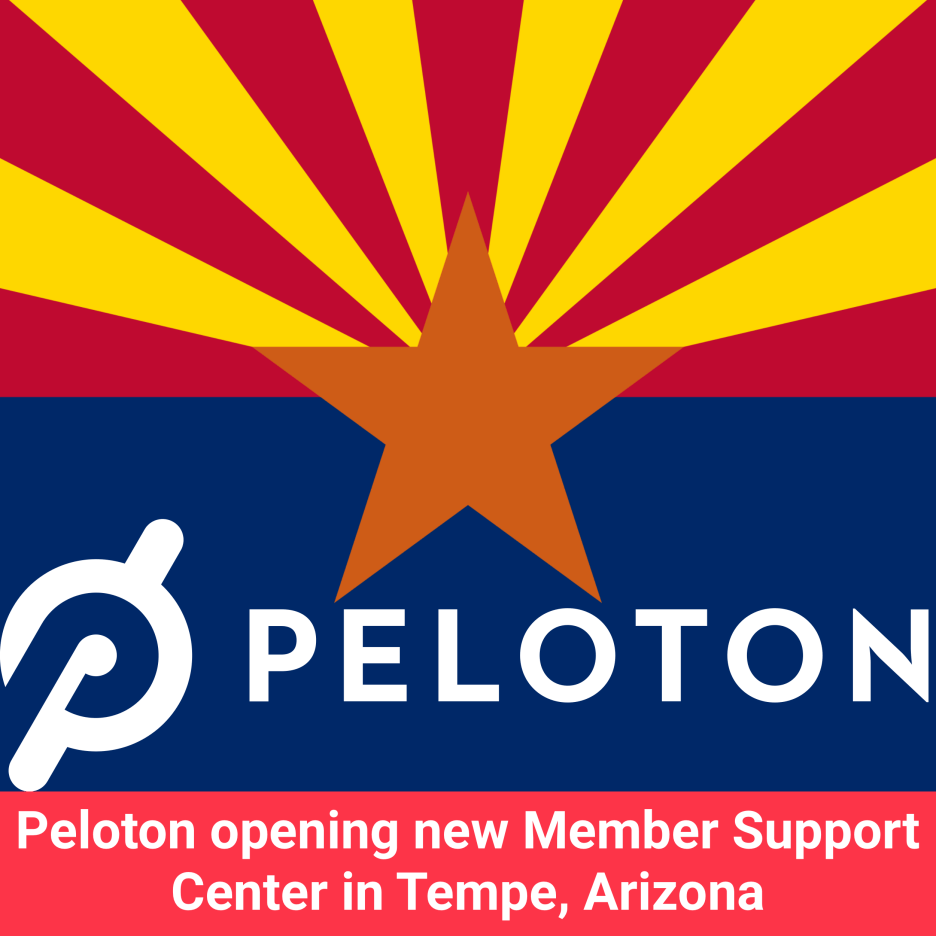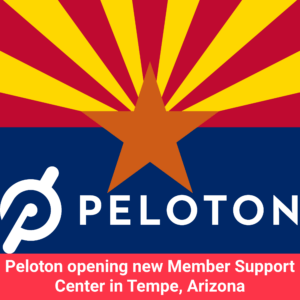 ---
Want to be sure to never miss any Peloton news? Sign up for our newsletter and get all the latest Peloton updates & Peloton rumors sent directly to your inbox.