Peloton is hosting a meet and greet with instructors Jermaine Johnson and Joslyn Thompson Rule on Thursday, October 6. Peloton shared the news in the Official Peloton UK Member Group:
Temperature may be dropping but the energy of our community stays UP. As we step into autumn, we are celebrating our amazing community and bringing Instructor Meet & Greets back to life, starting this October. Come and meet Instructors Joslyn Thompson Rule and Jermaine Johnson at our Spitalfields showroom on Thursday October 6th to say hello, share your latest running and strength progress on Peloton as well as meet your fellow community Members!
Limited spaces are available, please RSVP here.
For any questions or feedback, email us at ukcommunity@onepeloton.co.uk.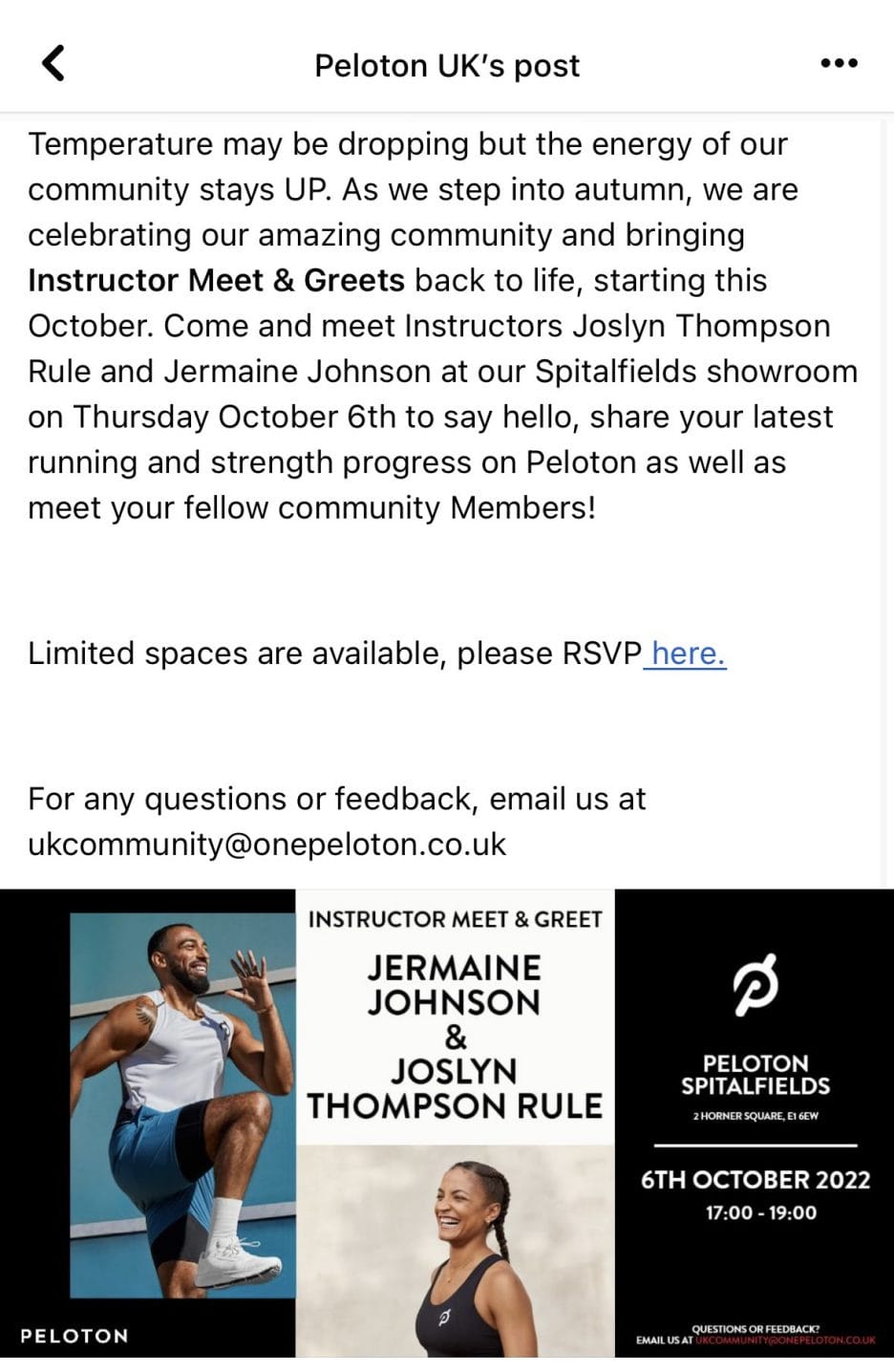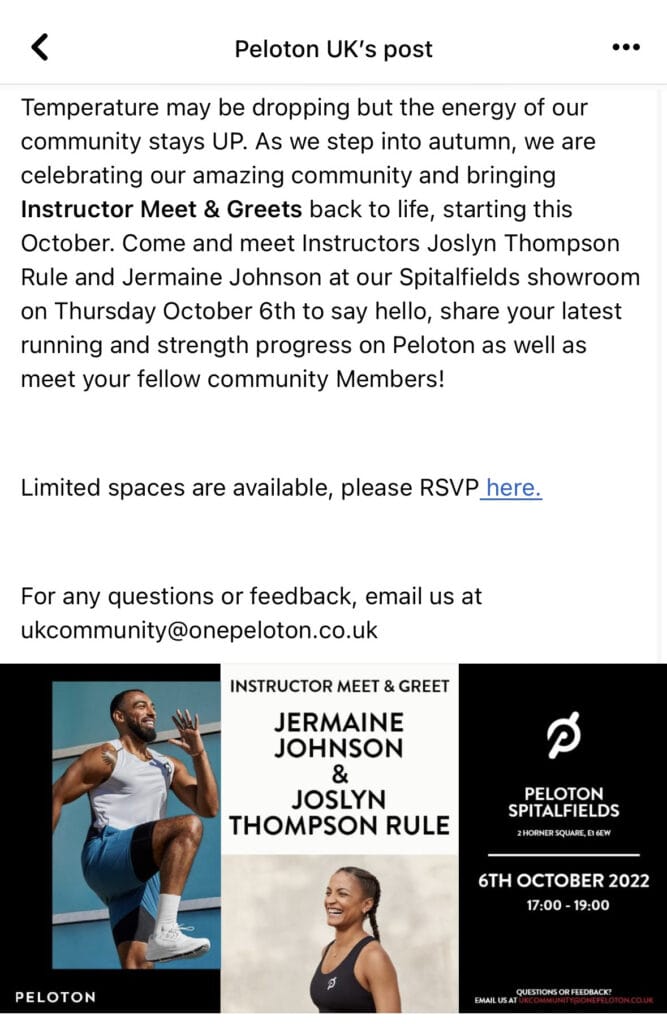 Those interested in attending can register via Hopin. The event will be held from 5:00-7:00 p.m. at the Spitalfields Peloton showroom, which is located in east London.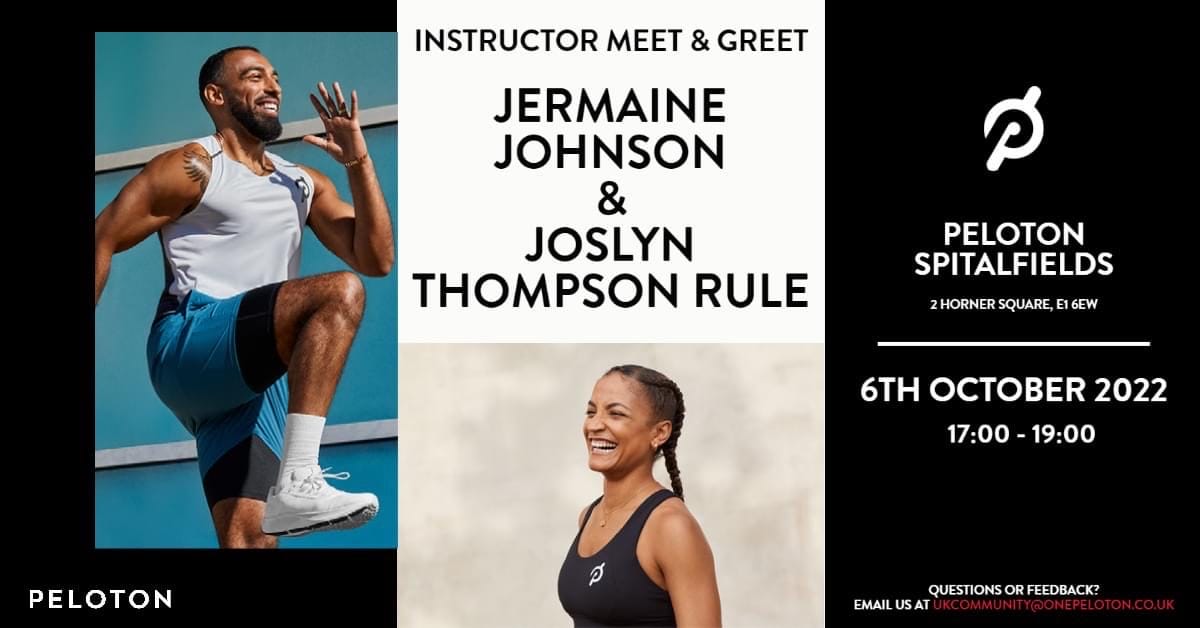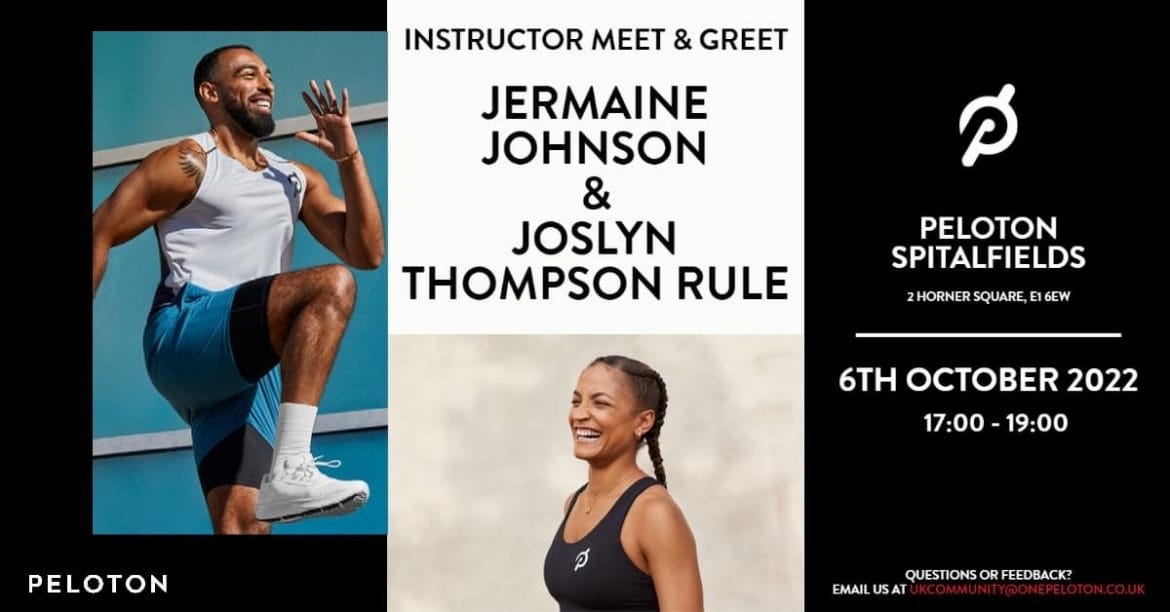 Attendees will have the opportunity to meet two relatively new additions to the Peloton team: Jermaine Johnson joined in September 2021 and teaches strength, Tread, and boxing. Joslyn Thompson Rule joined in October 2021 and teaches runs, walks, and bootcamps on the Tread.
Peloton periodically holds meet and greet events; though many of them have been virtual as of late. Earlier this year Peloton held three events for Chase Sapphire cardholders to celebrate Peloton Apparel's summer launch.
If you're interested in attending the meet and greet with Joslyn Thompson Rule and Jermaine Johnson, be sure to register!
---
Want to be sure to never miss any Peloton news? Sign up for our newsletter and get all the latest Peloton updates & Peloton rumors sent directly to your inbox.