Update – The new program is available, you can read more about it here.
During Peloton Homecoming, Peloton announced two brand new training programs which were immediately available – the "Arms with Tunde" strength program, as well as the "Peak Your Power Zones" program for the bike.
However, a third program was also mentioned – a brand new two week yoga program led by Kirra Michel. The program is designed around inversions (headstands, handstands, etc).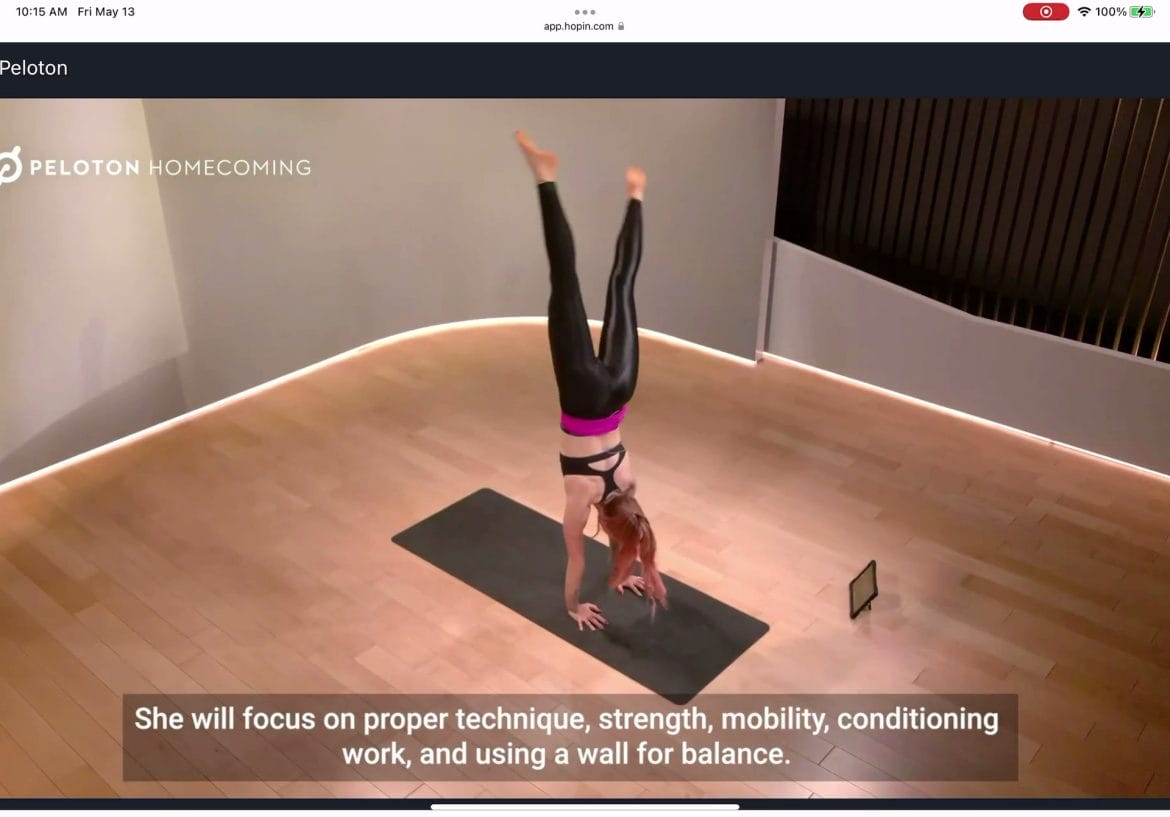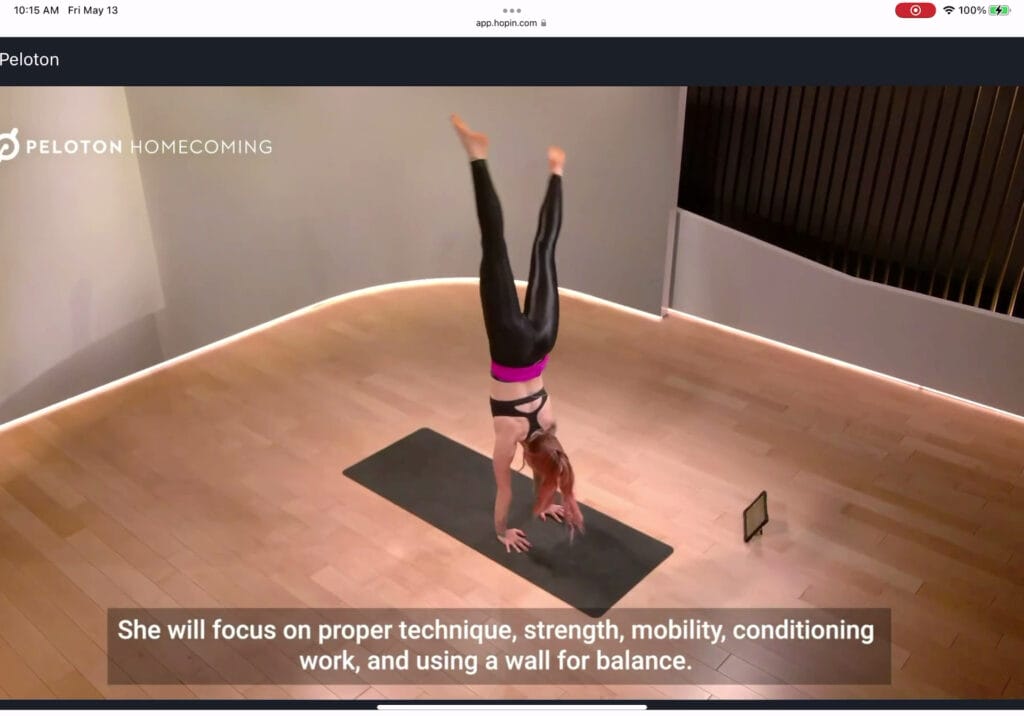 Here is how the Chelsea Jackson Roberts described Kirra's new inversion program during the Peloton Homecoming Keynote:
Kirra will guide you through the foundations of working towards an inversion. She will focus on proper technique, strength, mobility, conditioning work, and using a wall for balance.


The program will set a strong foundation for anyone either looking to try inversions, or someone interested in building upon their practice.
Although it wasn't mentioned in the keynote when the program would be available, we previously shared that Kirra's new inversion program should be made available on May 25th. (Update – other information says it might be a May 23rd release, so stay tuned – we'll have a new post once it's available either way!)
During a second panel during homecoming, Kirra Michel described the upcoming program in a little more detail.
I get the pleasure to break this down. We're headed towards a handstand. Now that's a bigger kind of goal. So the way I'm doing this, is I'm breaking down into component parts. So we're looking at: strength flexibility, balance, alignment, how to get in and out of the inversions – because there's a lot of fear that comes up.


We're going to be working with kind of dissecting what it takes be able to get into an inversion, and specifically a handstand. But it also can apply to a headstand, or a forearm stand, and a ton of the other inversions. So this is something I'm really really stoked about. And it's something the community has been asking for for ages, so I'm just happy that I can kind of deliver to my community.
This new program is part of Peloton's "The Approach" Yoga series. You can find the first program of The Approach – Power Restorative Yoga with Ross Rayburn – here.
Will you be giving this program a try?
---
Want to be sure to never miss any Peloton news? Sign up for our newsletter and get all the latest Peloton updates & Peloton rumors sent directly to your inbox.