Peloton has released a new collection dedicated to their morning-focused yoga and meditation classes. The Good Morning Peloton Collection is now available on the app, web browser, and hardware devices.
The collection description reads:
Rise and shine Peloton! Before pouring that morning cup of coffee, naturally awaken your mind and body with our collection of classes. Gently stretch, meditate and flow with our instructors and feel prepared to have a great day.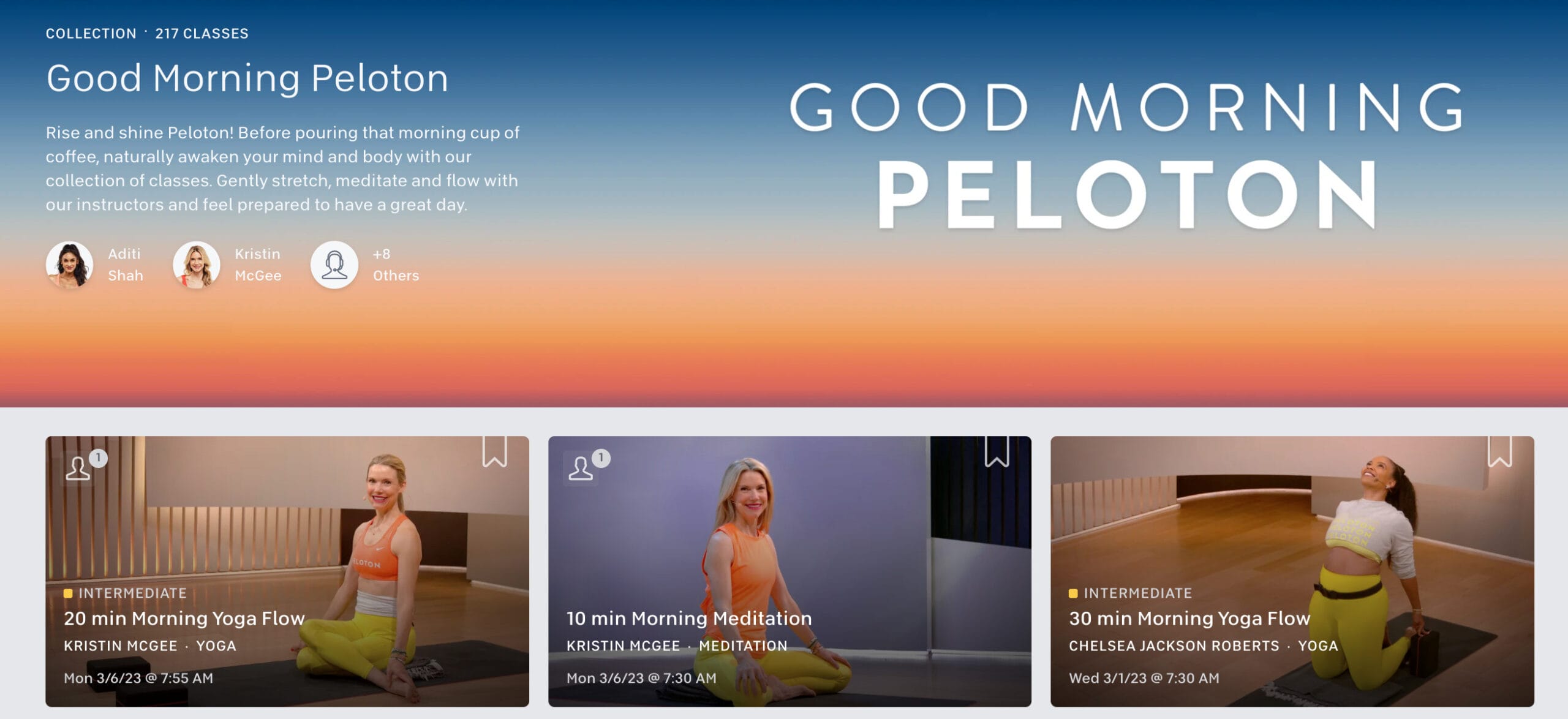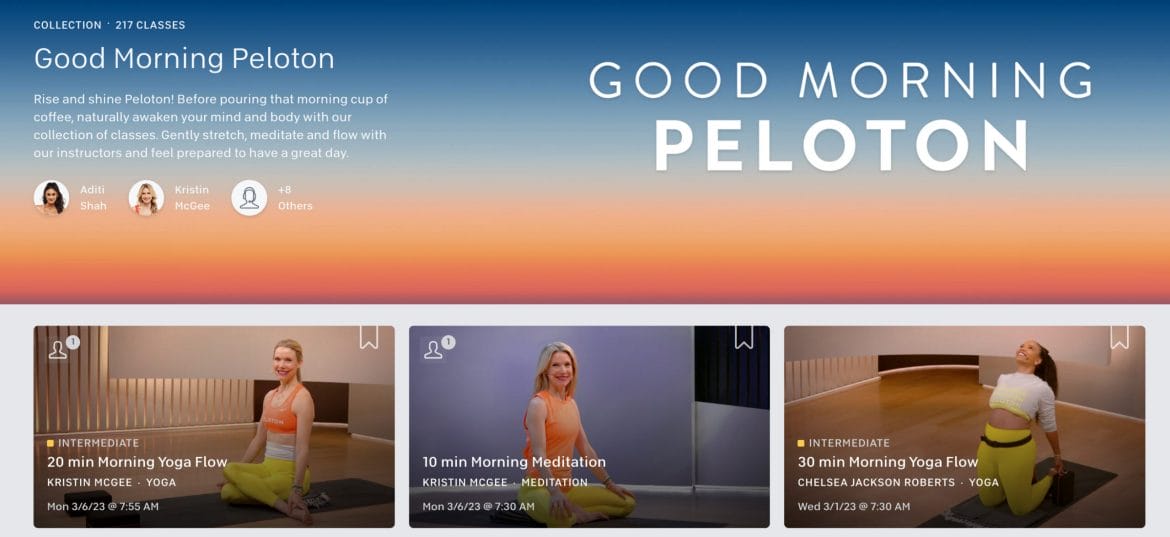 As of publishing time the collection contains 219 classes – however, this will likely grow as Peloton adds new classes in the future. There are typically numerous morning yoga and meditation classes that appear on the schedule throughout any given week.
Morning yoga and meditation classes are designed to be taken in – you guessed it – the morning. The yoga classes typically start out more slowly and build energy as the class progresses; the meditation classes are all about grounding yourself in preparation for the day ahead.
Since there is not a filter available to specifically find morning yoga and meditation classes, this new collection places them in a central location so that they are easy to find.
Peloton also has evening yoga classes, so an evening-focused collection could potentially launch in the future as well.
You can view the new Good Morning Peloton Collection on your App, hardware device, and the Peloton website.
---
Want to be sure to never miss any Peloton news? Sign up for our newsletter and get all the latest Peloton updates & Peloton rumors sent directly to your inbox.