The German strength team is gaining a new instructor: Cliff Dwenger will begin teaching strength content this week. His premiere strength class will take place on Tuesday, March 28, 2023 at 11:30am ET / 4:30pm GMT / 5:30pm CET.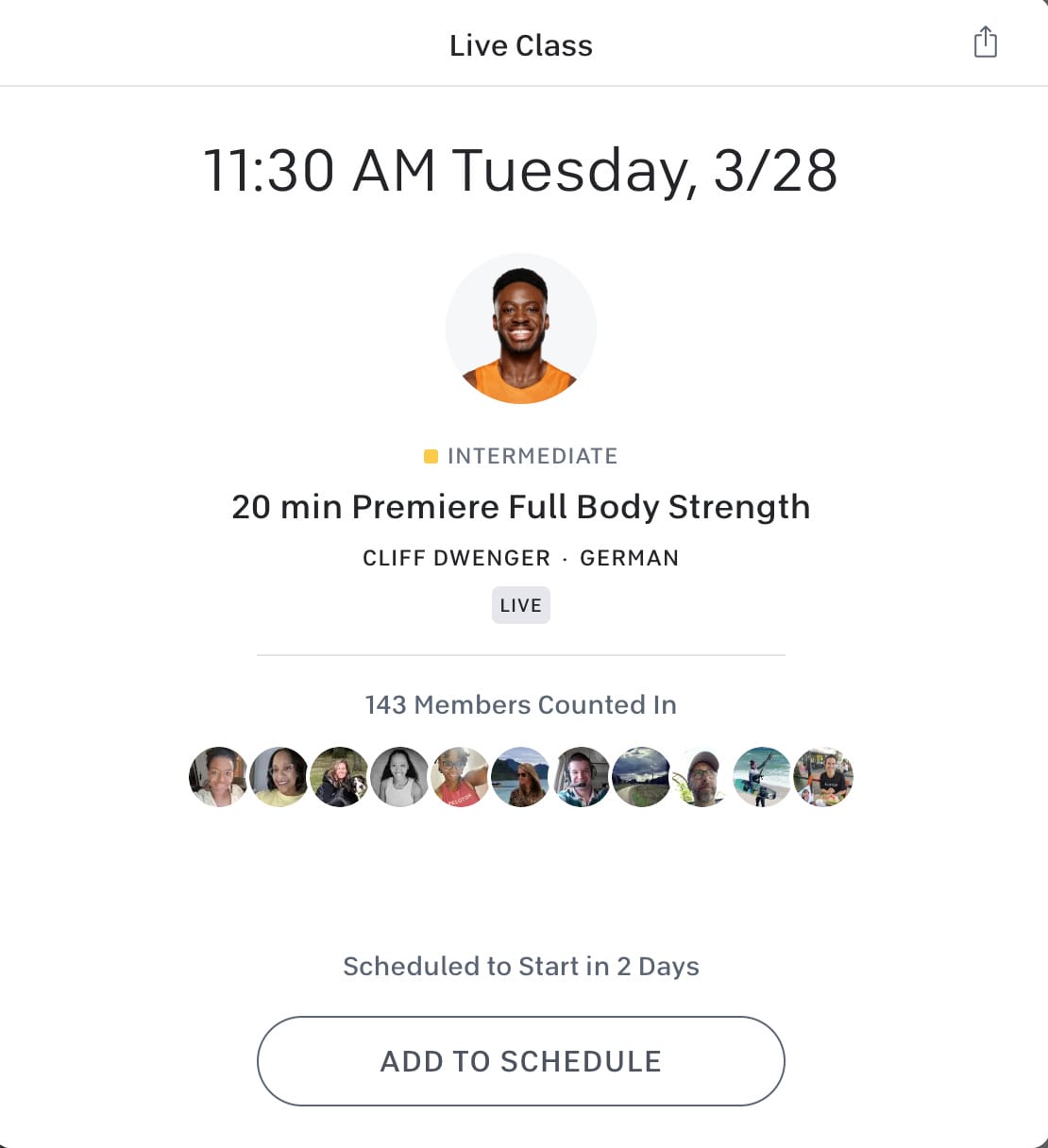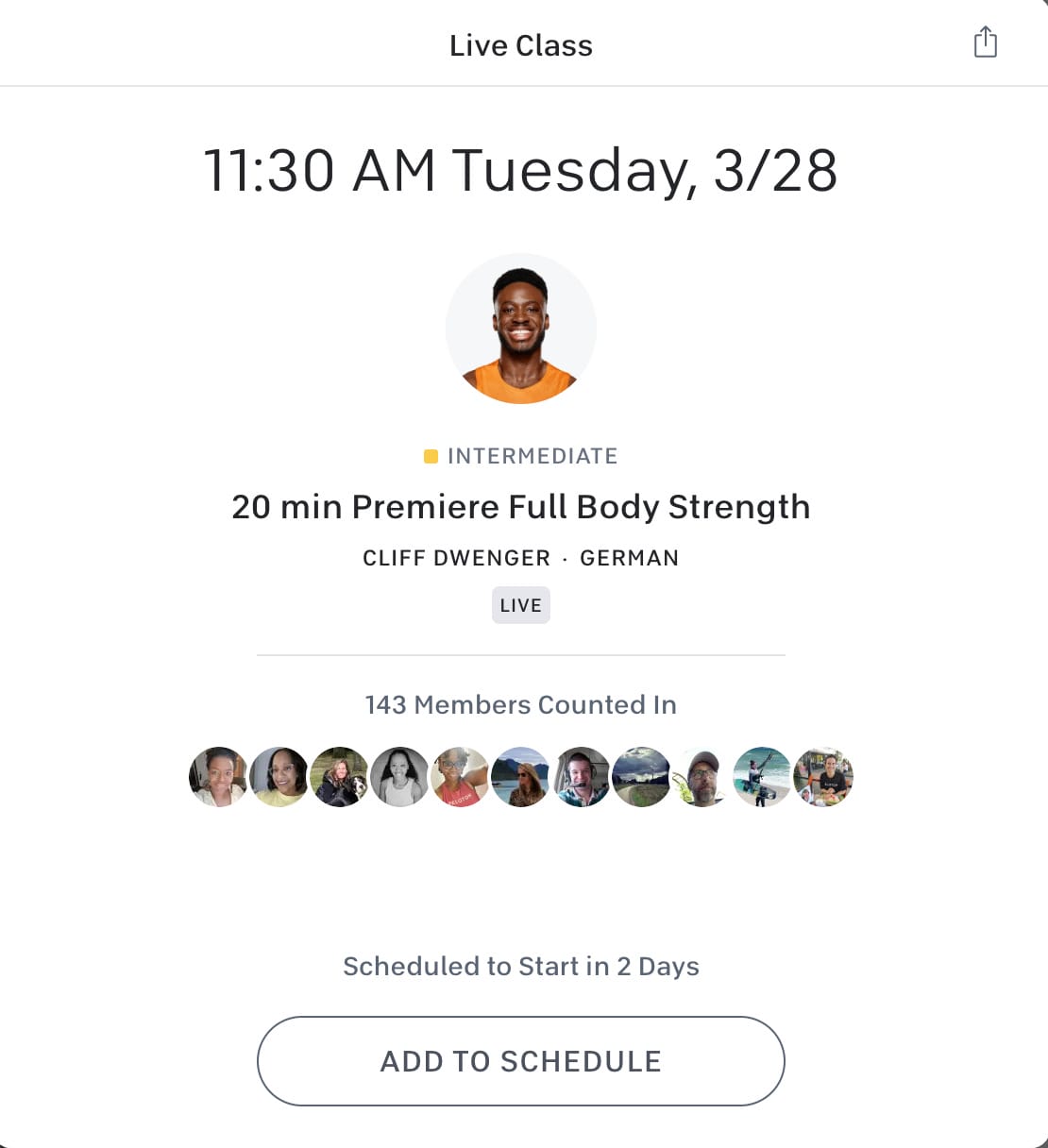 The class description reads:
Join us in celebrating Cliff's first Peloton strength class! His first class is a full-body strength workout with a playlist that's guaranteed to get you going.
Cliff will primarily teach in German; but he may also teach classes in English as well, as he has been teaching in English more frequently in his cycling classes. He will likely be teaching full body, upper body, lower body, and core.
Cliff has already made the foray into teaching strength on the Peloton platform, as he launched as a Bike Bootcamp instructor in May of 2022. He was the first – and is still the only – instructor to teach Bike Bootcamp classes in German.
Cliff joins fellow German instructors Assal Arian, Erik Jäger, and Marcel Maurer on the strength mat, teaching in German from Peloton Studios London (PSL).
You can count yourself in for Cliff's 20 minute Premiere Full Body Strength via the upcoming schedule. Are you excited to join Cliff on the mat?
---
Want to be sure to never miss any Peloton news? Sign up for our newsletter and get all the latest Peloton updates & Peloton rumors sent directly to your inbox.