Earlier this year, Peloton was forced to recall both versions of their Treadmills (the Tread & Tread+) due to safety issues. As an initial fix for some safety concerns, in May Peloton released the "Tread Lock" feature for the Peloton Tread+. The Tread Lock requires users to enter a passcode to unlock the Tread+. The goal is to prevent unauthorized use, in case the safety key is left in.
Initially, the Tread Lock feature was only pushed out to the larger, more powerful Peloton Tread+ (the version with the slatted running surface). However, over the last week the newer, lower cost Peloton Treadmills are now being upgraded with the Tread Lock as a mandatory feature as well.
Peloton's support documents for the Tread Lock feature also now indicate it applies to both the Tread & Tread+. This means that going forward, no matter whether you have the Tread or Tread+, you should expect to need to enter a passcode to use your Treadmill.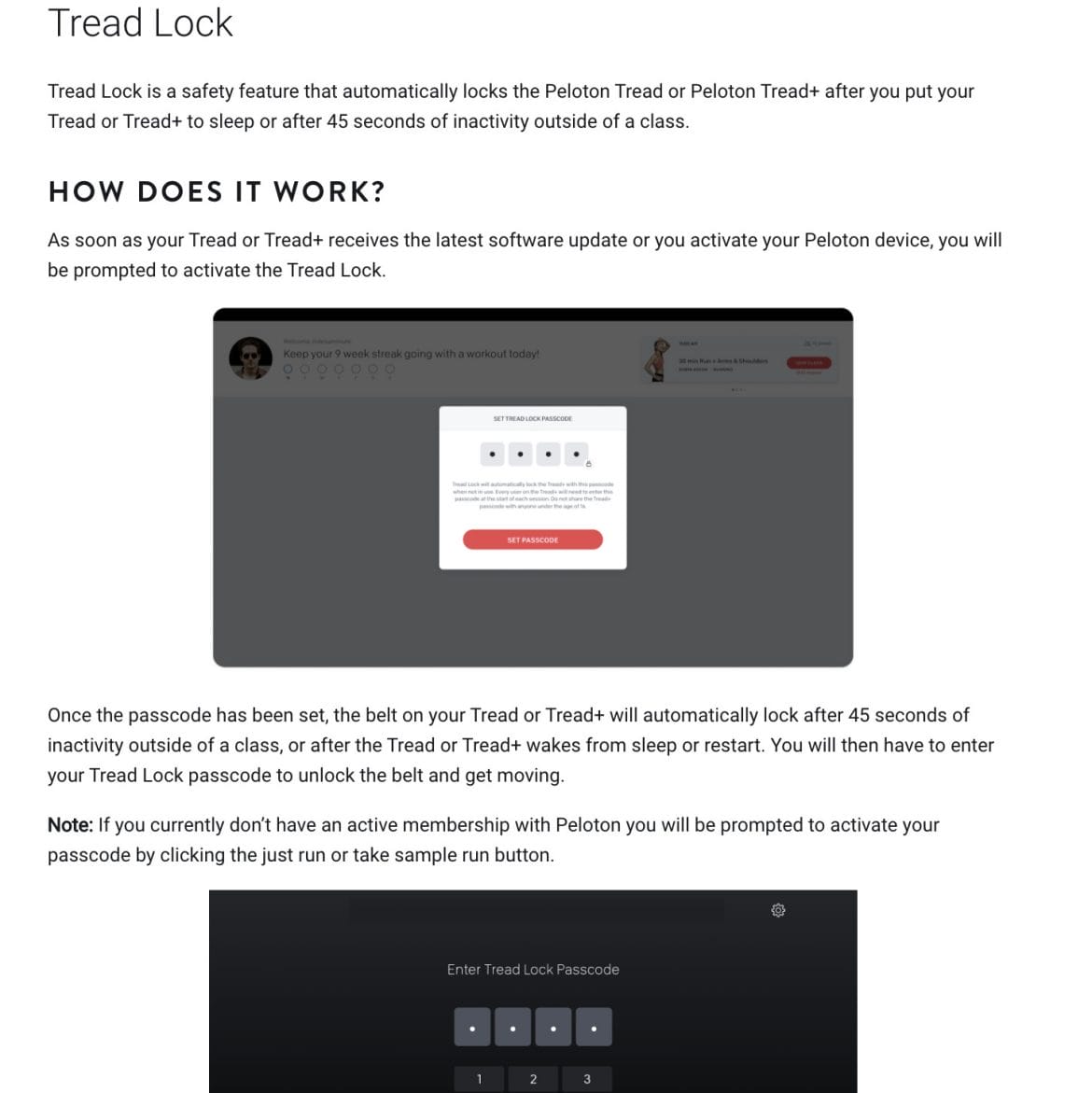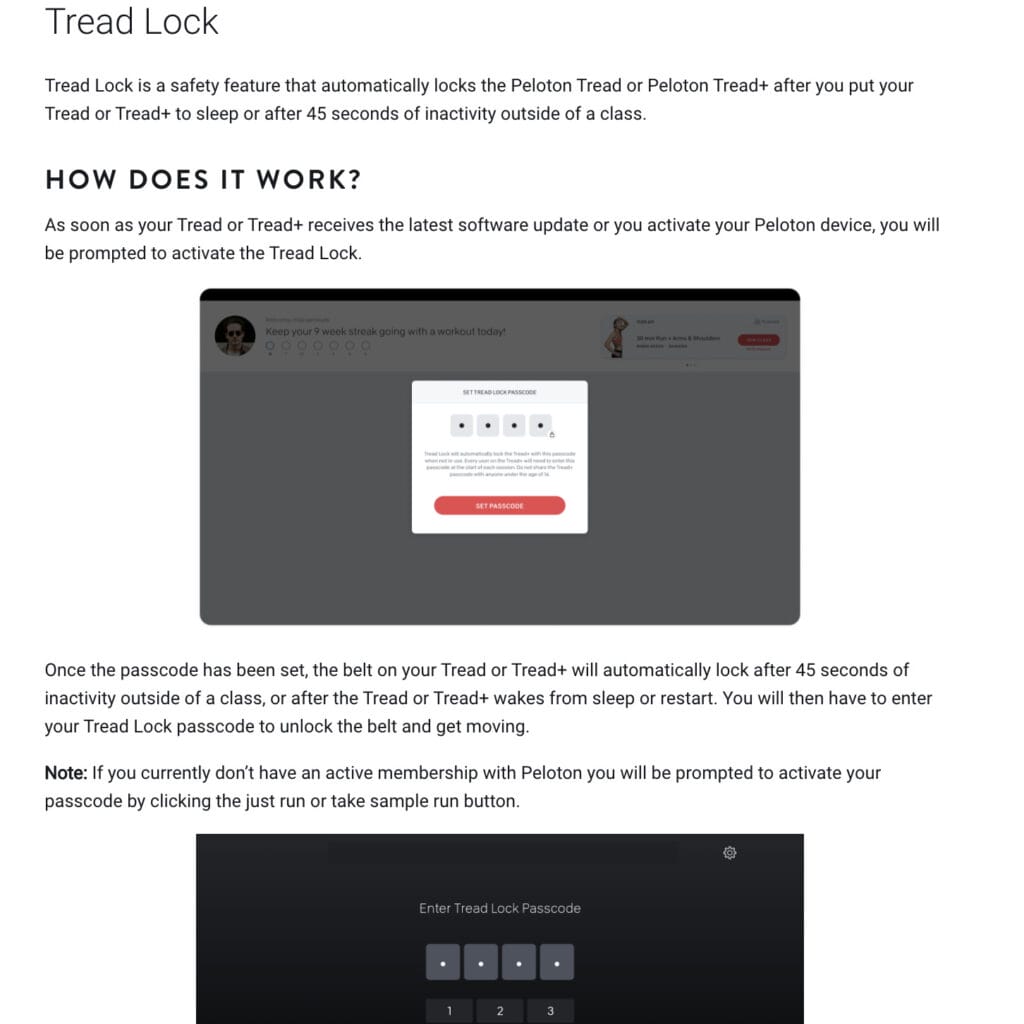 There is still no definitive timing for when either Peloton Treadmill will be available for sale again. The two Treadmills were recalled for different reasons. The original Peloton Tread+ was recalled due to the risks of children, pets, and objects being sucked under the treadmill due to the powerful motor. The newer, lower cost Peloton Tread was recalled due to the risk of the screen coming loose and falling off.
Peloton initially said they hoped for the new Tread to be back onsale by the end of the July – as they thought they could fix the safety issues simply with better screws for the screen. However, the CPSC has to approve any fixes, so the timing isn't completely up to Peloton.
The original, larger Peloton Tread+ (with the slats) was expected to take longer to come back for sale. In order to prevent objects from being sucked underneath the Treadmill, this will require some redesign or an addition of a safety bar of some sort. This will mean an update to the assembly/production, so take longer to design, test, and start production of the new model.
Whenever the Tread+ comes to market again, it's possible it could include a 2nd generation video screen though. FCC documents filed over the summer reveal Peloton is working on an updated tablet for the Peloton Tread+.
Earlier this week Peloton also pushed a software update out that allows the Tread Lock feature to work even on Treadmills that don't have an active subscription.
---
Want to be sure to never miss any Peloton news? Sign up for our newsletter and get all the latest Peloton updates & Peloton rumors sent directly to your inbox.