Peloton has recently added a new feature to the guided scenic classes available on the Bike+ and Tread. Target metrics have been added, which will allow members to utilize the auto-follow feature. Peloton shared the news earlier this month via Instagram:
Target metrics: now on Guided Scenic content from your Peloton Bike+ and Peloton Tread. 🗺️ And with that—auto-follow for your resistance on Bike+ and now auto-incline on the Tread.
Follow the terrain. Just like magic. ✨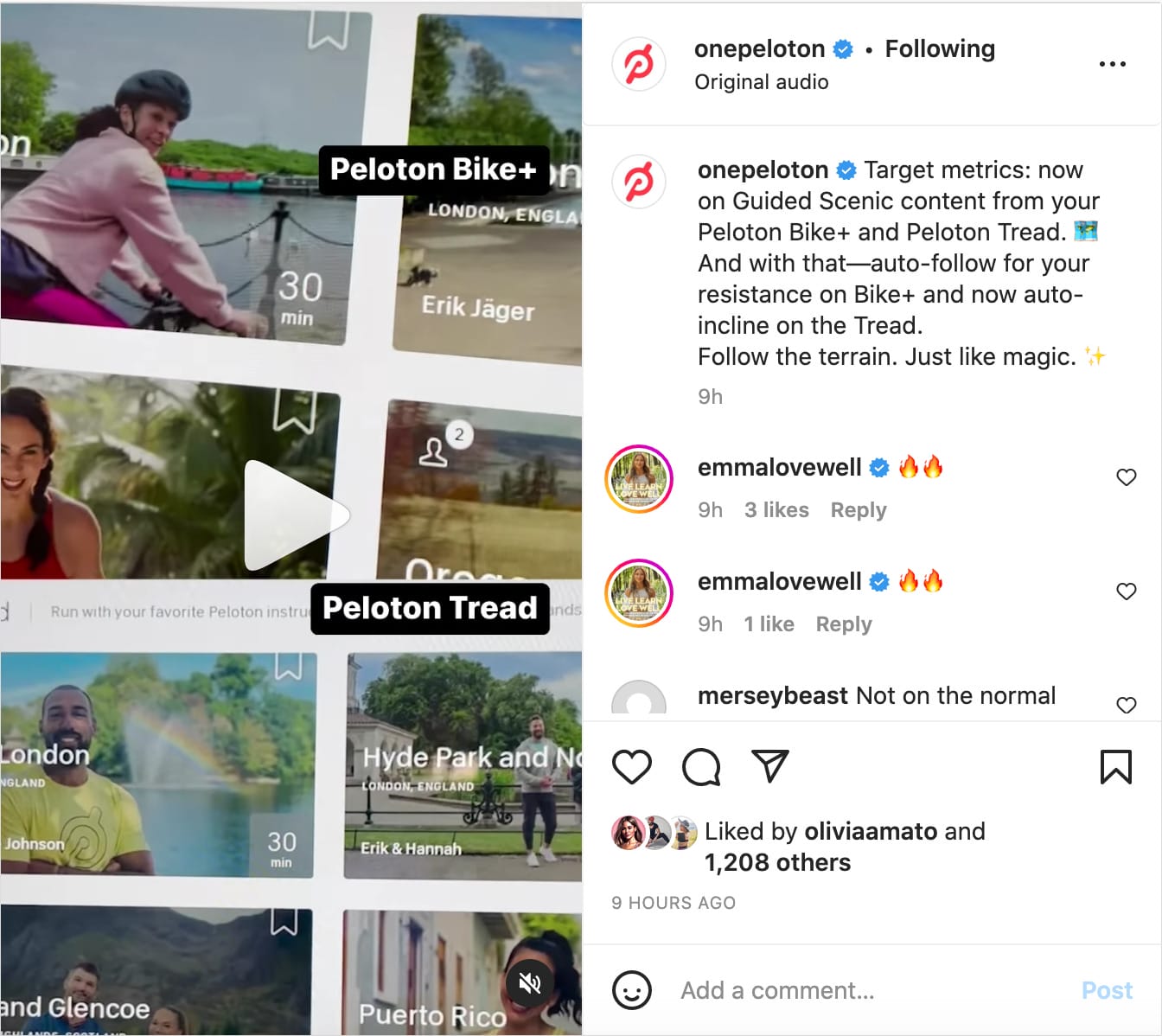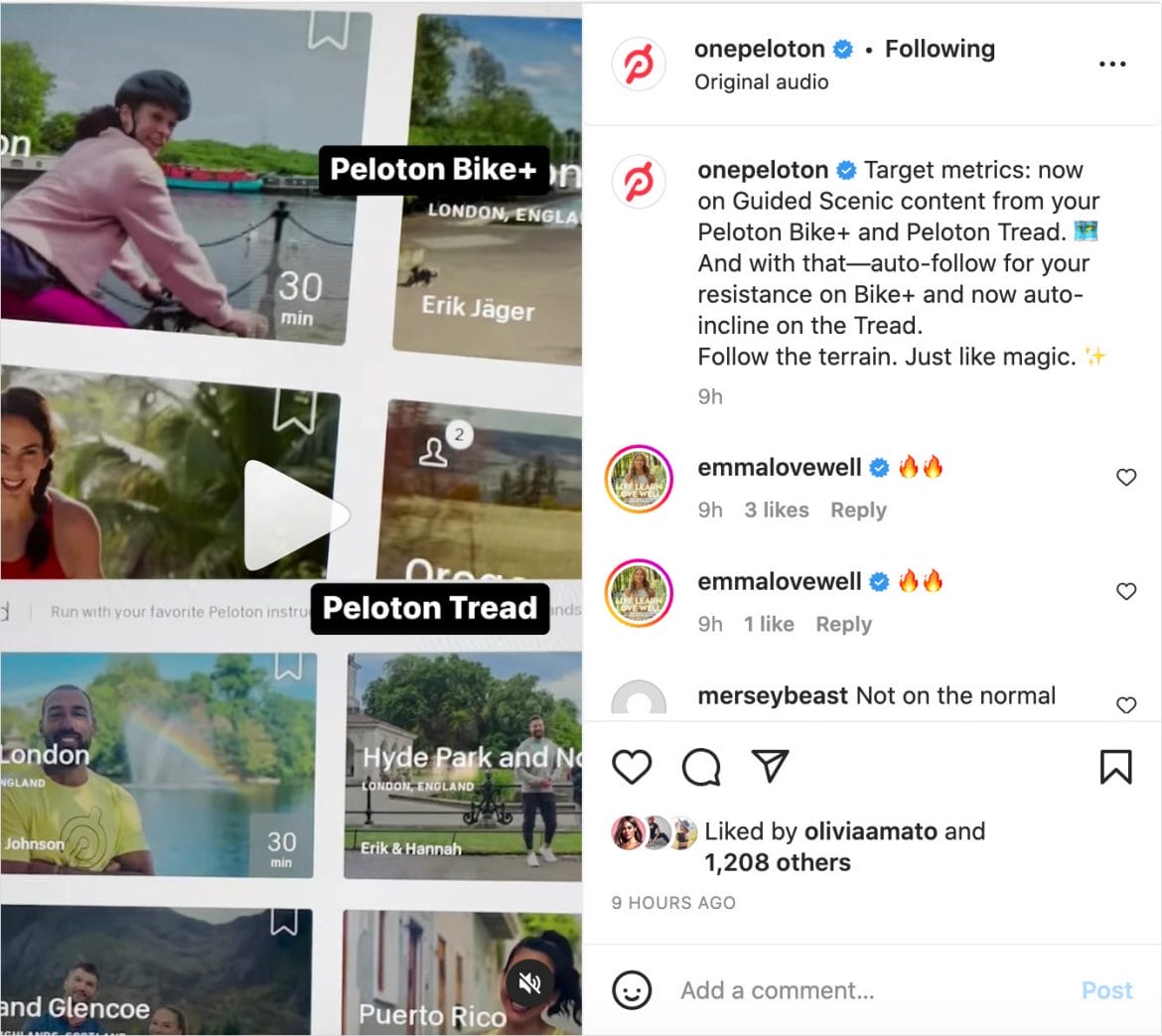 "Guided" scenic content refers to classes that are taught by an instructor. Peloton has released a number of new guided scenic classes this year alone, including from London, Scotland, and Oregon.
Target metrics display the metrics – cadence and resistance on the Bike, and speed and include on the Tread – on screen that the instructor has called out. Now that target metrics have been added to guided scenic content, members who have a Bike+ or Tread will be able to enable the auto-follow feature. On the Bike+ this means that the rider's resistance will automatically be adjusted at the instructor's direction; on the Tread this means that the runner's incline will be automatically adjusted. Auto-follow was only recently added to Tread devices; you can read more in our overview article.
As a reminder, scenic content is only available to members who own a Bike or Tread and is not accessible to Peloton App members. Peloton made this change in 2021 as part of their scenic content relaunch.
Though you won't be able to start the classes through the App or web browser, you can still view the complete list of scenic rides and runs using our guides.
Will you be utilizing auto-follow for guided scenic content on your Bike+ or Tread device?
---
Want to be sure to never miss any Peloton news? Sign up for our newsletter and get all the latest Peloton updates & Peloton rumors sent directly to your inbox.