Peloton is hosting three meet & greet events across Germany this week. Cliff Dwenger, Charlotte Weidenbach, and Tobias Heinze will be at three different showrooms on December 29 at 12:30pm local time for an "Instructor Meet & Greet/Winter Challenge" event.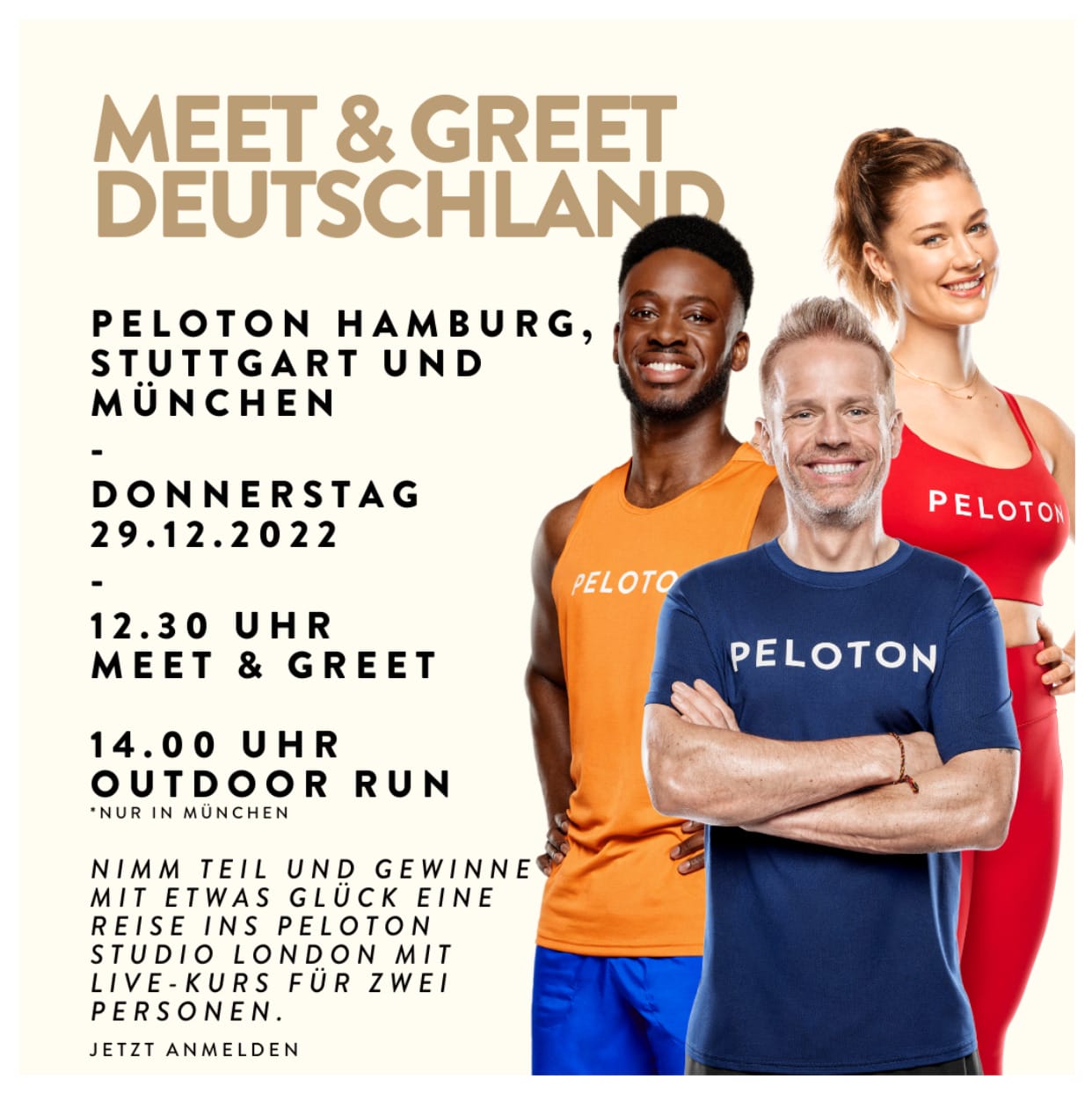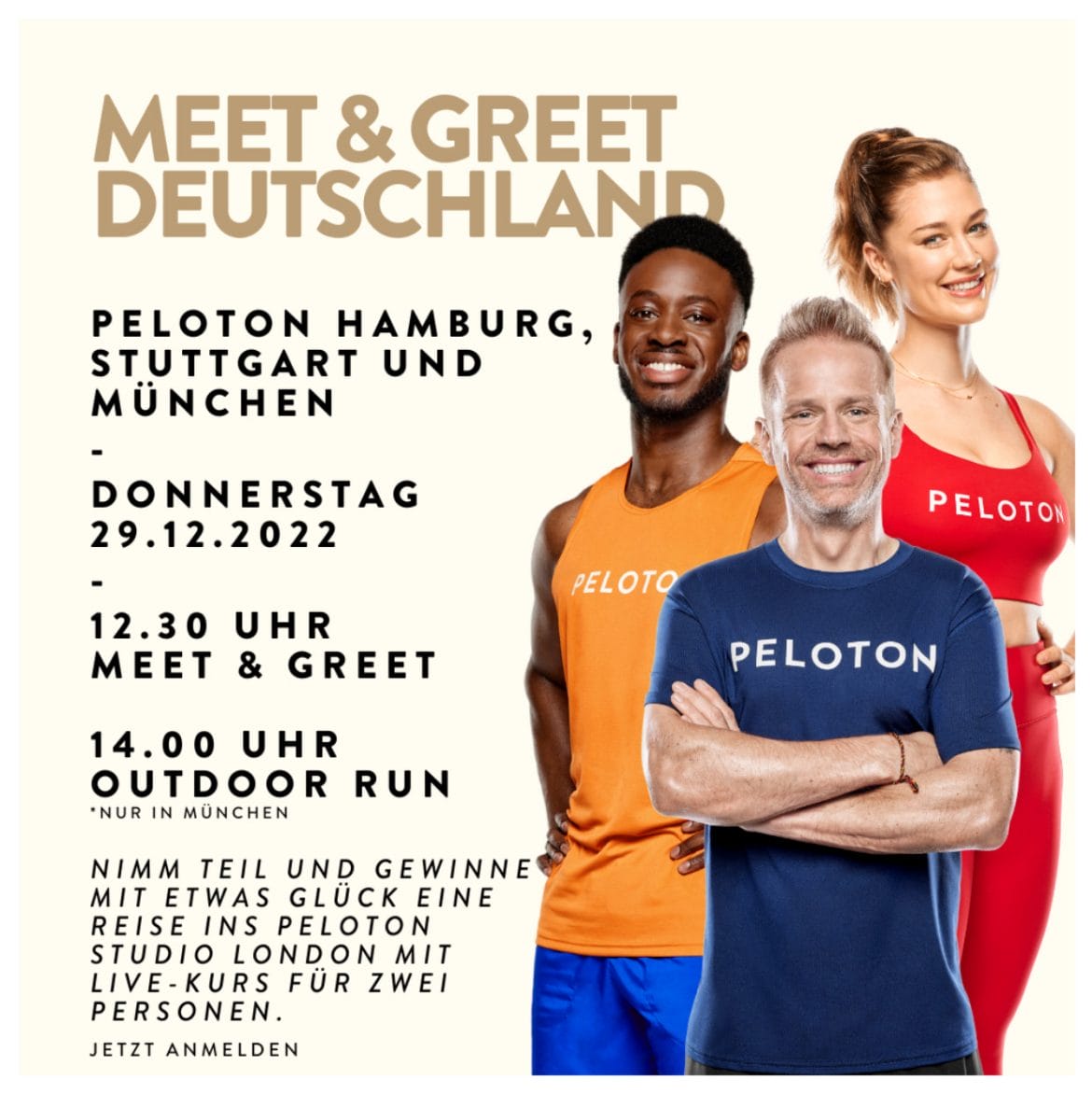 Cliff will be at the Hamburg showroom; Charlotte will be at the Stuttgart showroom; and Tobias will be at the Munich showroom. The Munich event will also include an outdoor run with Tobias at 2:00pm. All of the coaches have teased the events on their social media accounts throughout the week.
The events are free to attend, but those interested must RSVP in advance via the Hopin page.
Included in the events are a contest to win a free trip to London to take an in-person class at Peloton Studios London (PSL). To be entered to win, attendees must take a 5 minute Lanebreak ride at the showroom the day of the event. Whichever store achieves the highest average output will then do a raffle for those who rode. The winner of the raffle will receive the prize of a trip to London and a class at PSL. Those interested in entering the contest are advised to bring their own cycling shoes if possible, but this is not required.
Peloton has significantly ramped up the frequency of their meet & greet events over the past few months.
If you're interested in attending one of the meet & greets on December 29 in Germany, be sure to RSVP via Hopin.
---
Want to be sure to never miss any Peloton news? Sign up for our newsletter and get all the latest Peloton updates & Peloton rumors sent directly to your inbox.