Peloton is continuing their collaboration with DFB, Germany's national football [soccer] organization. Two new classes are available with instructor Nico Sarani and the DFB women's team. Peloton shared the news via Instagram:
The time has come to train with @nicosarani and the DFB women (@dfb_frauenteam)! ⚽️
Bring your body and mind into harmony in two new classes on demand now:
10 min DFB Focus Flow: Floor Poses
10 min DFB Peak Performance Meditation
Two new classes can now be accessed on demand, and feature members of the DFB women's team in-person with Nico. The complete class list is below: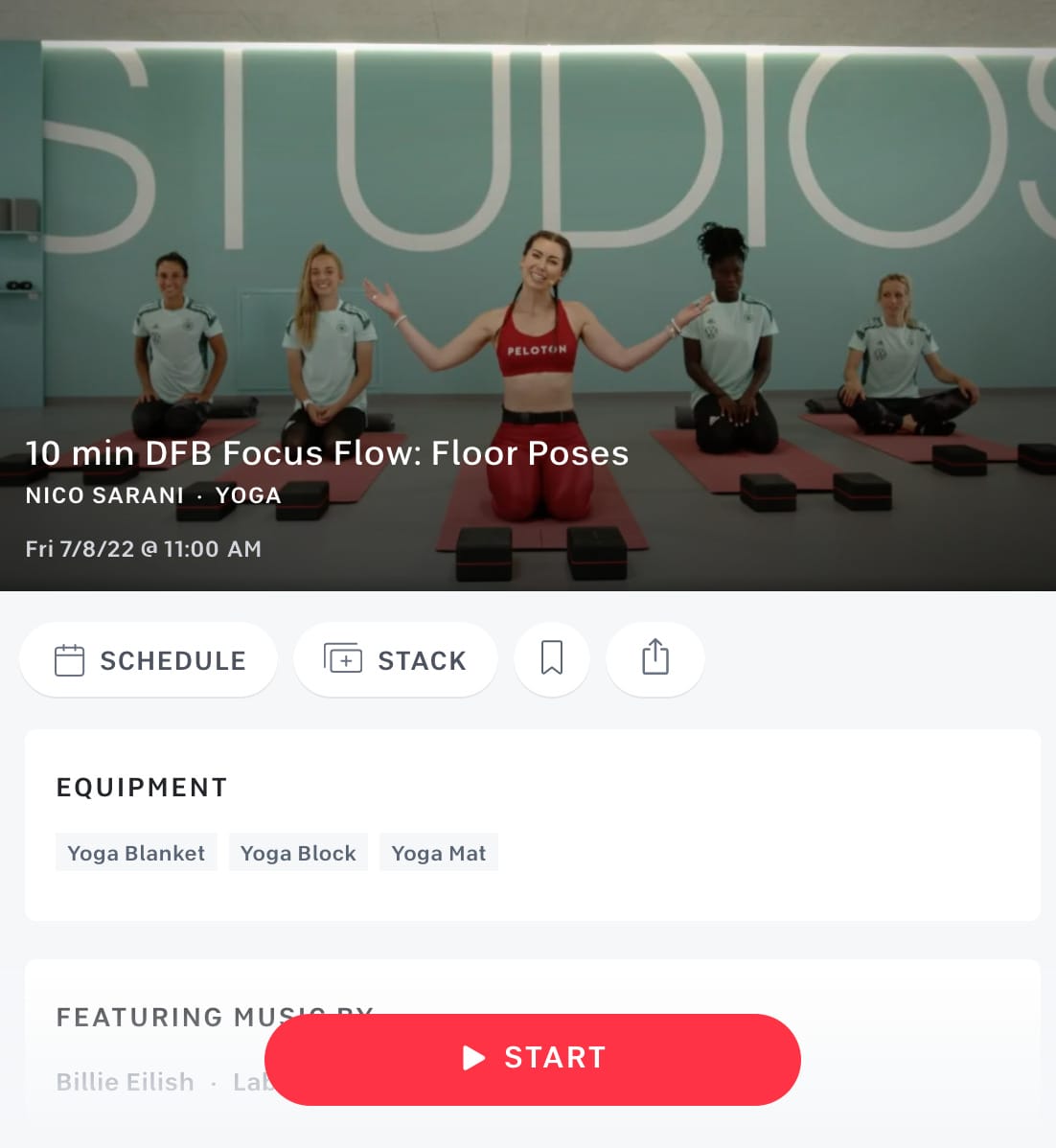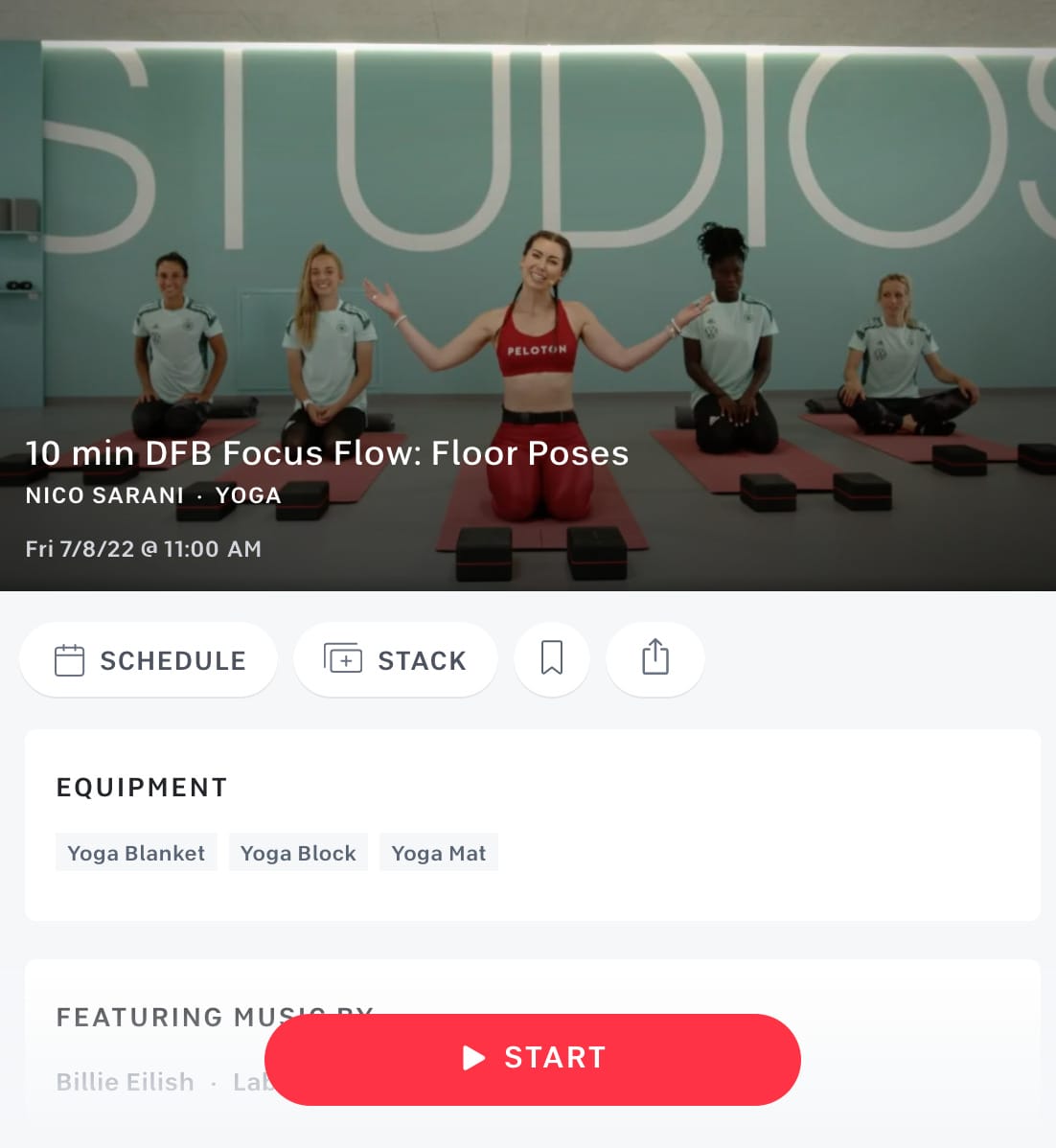 The classes are in German but do have English subtitles available.
There is also a special badge for taking one of these two classes – as always you can find a complete list of Peloton badges here.
Peloton also published a blog post with additional information:
Behind every success of the German women's football team are players who love what they do. Together they have already achieved a lot: two times world champions, eight times European champions, countless goals, victories and cups. They are far from being satisfied. Peloton supports the German women's football team in challenging themselves again and again and in surpassing themselves. Because love is our motivation.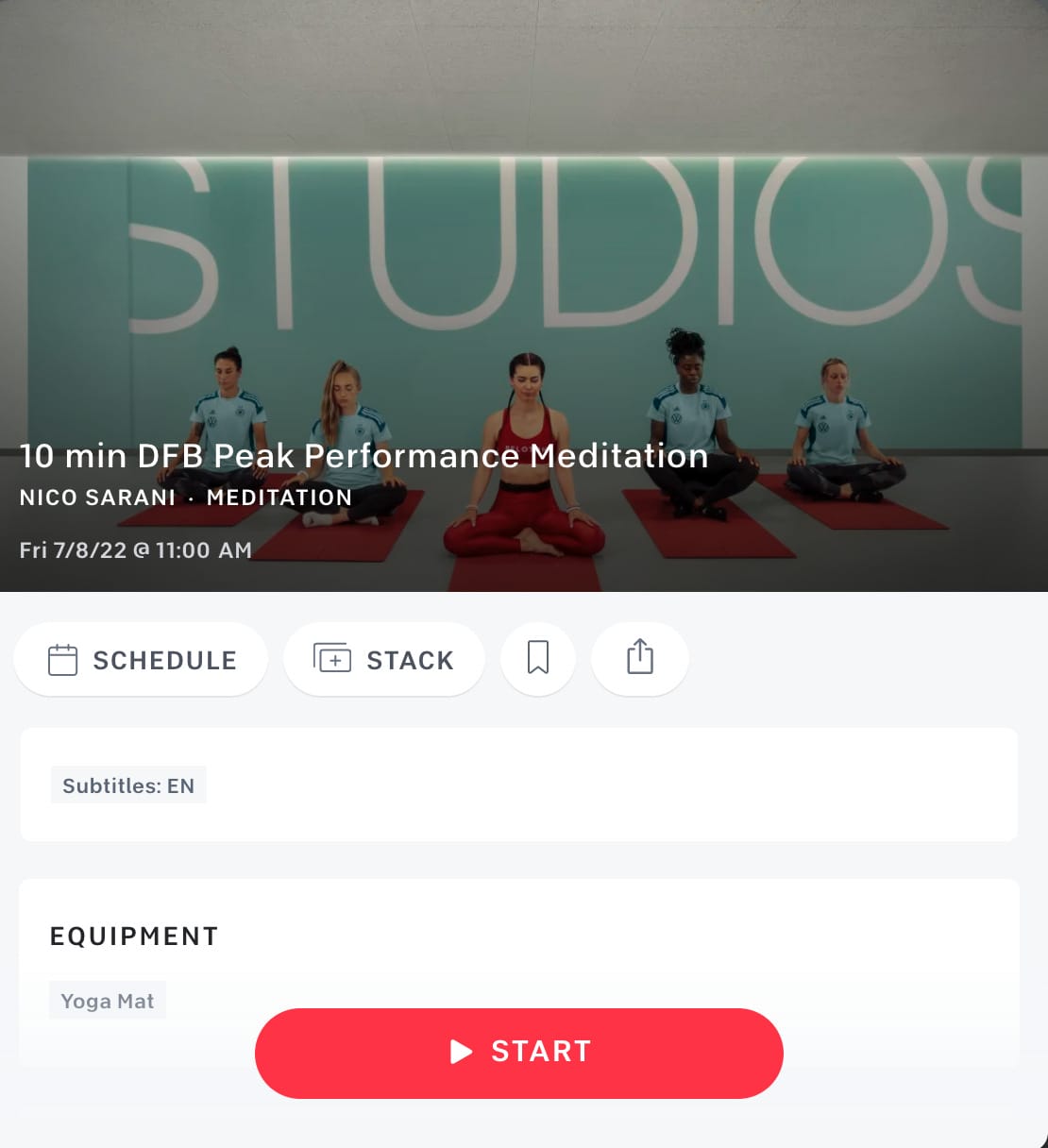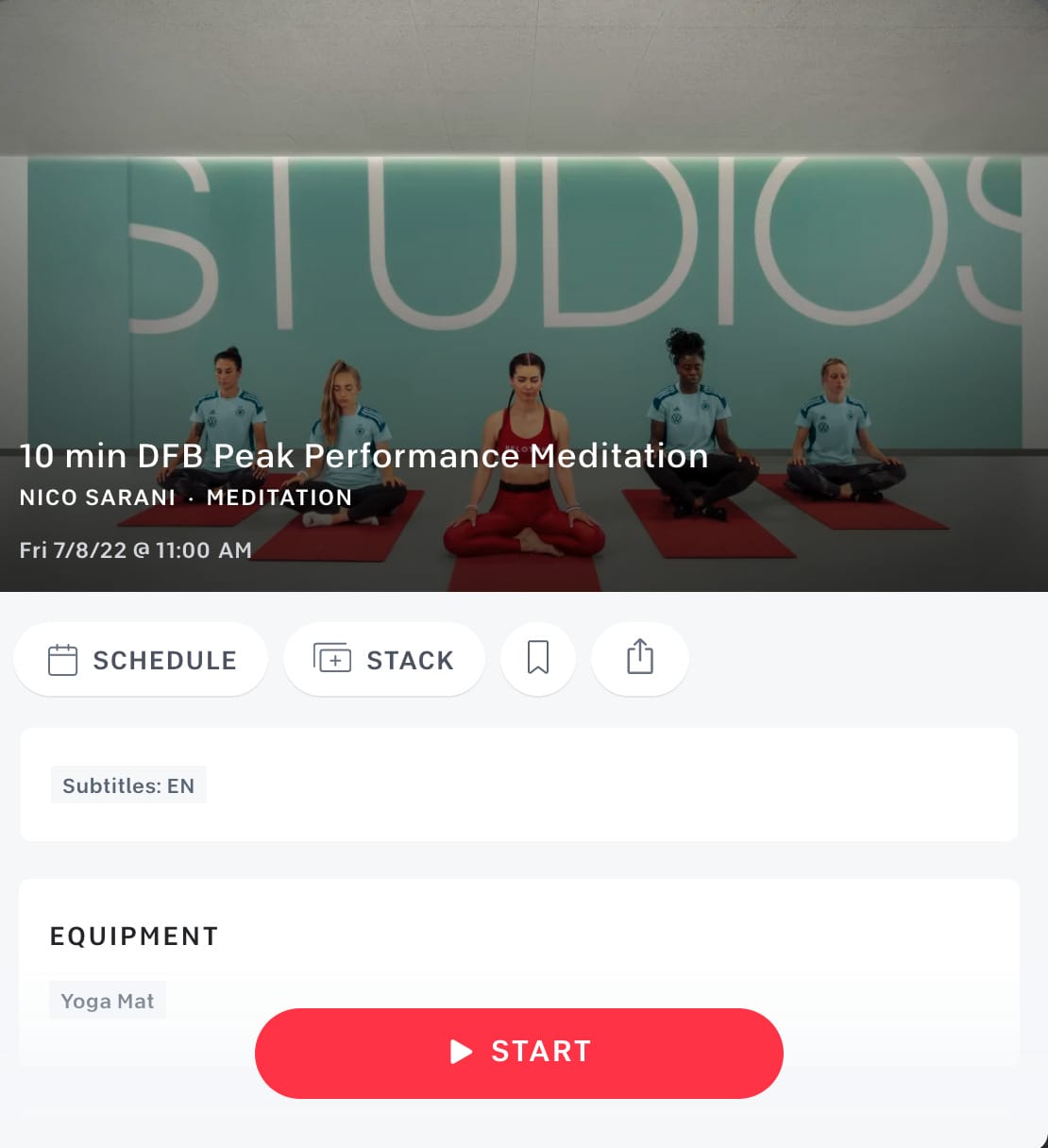 The classes were filmed at the Home Ground on the Adidas Campus in Herzogenaurach.
Peloton has previously partnered with DFB. Last year Peloton released the DFB-Akademie Collection, featuring content curated by six DFB Academy experts. This collection was part of a 2-year partnership between Peloton and DFB Academy that began in October 2020. There have also previously been DFB Academy classes as well as a strength challenge and badge opportunity.
---
Want to be sure to never miss any Peloton news? Sign up for our newsletter and get all the latest Peloton updates & Peloton rumors sent directly to your inbox.