We've received a tip that indicates that we might see the launch of Peloton Pilates classes soon. While we've been told it's likely coming, what we haven't been told is timing – or when Peloton's pilates workouts & classes would be officially announced. It could be days, or weeks, from being announced.
Update – Peloton Pilates officially launched on December 16th.
Like Peloton's Barre classes, Peloton's Pilates classes would most likely be part of the strength category of classes, with a sub-filter to then find only Pilates workouts.
Which Peloton instructor would teach Pilates? While we don't have official confirmation on this yet, we can speculate based on who has taught Pilates in the past. Emma Lovewell's official Peloton bio reveals she was a former Pilates instructor, so she is a leading candidate. Emma's personal website also mentions she has "certifications in Pilates." Kristin McGee is a Pilates master instructor – you can find some old videos of her Pilates workouts on YouTube (Video 1, Video 2). Robin Arzon also shared in a video this fall that she was working on a Pilates certification earlier this year.
The other big open question will be how much Pilates content will Peloton have? Peloton still only has the original 10 barre classes, although they are now saying more are coming in March 2021. Will Peloton Pilates be a more limited launch like this, or will it be a gradual rollout with a few classes a week, then eventually having live classes & their own category, like we saw with the recent launch of Bike Bootcamp.
Earlier this fall, Peloton began teasing the launch two new fitness types (this was stated during their investor & analyst session). The first of these was the launch of a "pilot program" of their new Barre classes – a 10 class collection with Ally Love and Hannah Corbin. When Barre was announced as one of the new fitness types, one of the popular requests/hopes was that Pilates might be added as well. (Peloton boxing/kickboxing/shadowboxing was another popular request).
Peloton CEO John Foley has also publicly mentioned that with strong footholds in both biking & running, "Strength is the next category Peloton will win". He talked about this in detail in the FY 2020 earnings call, where he stated:
We're clearly going to win cardio. And so strength is an important vertical for us to put a flag down on. Clearly, if you're going to move all of your fitness programming into the home, strength is another compliment to your cardio we need to win.
However, he indicates that the (current) plan is to not try to win it from the perspective of hardware.
With respect to other products in the marketplace, we haven't seen anything…personally that I'm that excited about. I like to workout with free weights, and bands, and body weight, and we're going to offer that in such volume that we think we're going to be able to win with our current approach
We say current plan, as reports indicate that Peloton is in fact looking to build or acquire their own connected strength device. We saw this year that Peloton is hiring someone to lead a strength device launch, and that Peloton tried to acquire connected strength maker Tempo earlier this year as well.
However, until Peloton does officially launch a strength device, Peloton will try launching new fitness types like Barre & Pilates.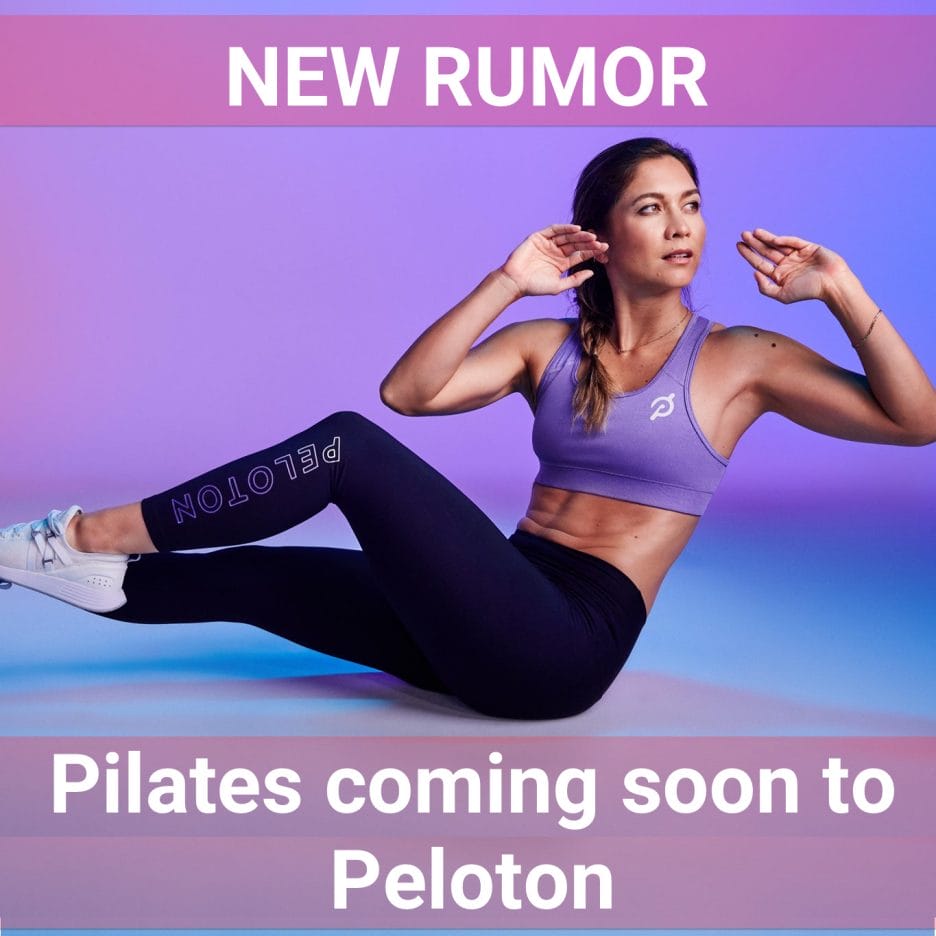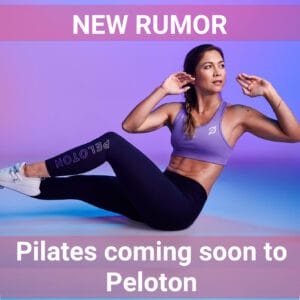 ---
Want to be sure to never miss any Peloton news? Sign up for our newsletter and get all the latest Peloton updates & Peloton rumors sent directly to your inbox.