When Bike Bootcamp classes first launched, members were surprised to find that they were grouped & found within the "Cycling" category of classes. The original Tread bootcamp classes (originally just called "Bootcamp"), are a top level category of their own, so the expectation of many was that Bike Bootcamp would be the same way. Peloton replied to some comments on social media and stated that the goal was eventually to get Bike Bootcamp to be their own top level item, however, they wanted to have more classes first. We reported last week via our social media channels (Facebook, Instagram) that this change could be on the way shortly.
Today, Peloton has decided there are enough classes, and Bike Bootcamp is now it's own top level category. Early this morning, we noticed that the original "Bootcamp" category had been renamed to "Tread Bootcamp", in advance of this rolling out and to make things more clear between the two different types of bootcamps. Additionally, you can now filter within the Bike Bootcamp category for three sub-types of workouts:
Body Focus
Bodyweight
Music (coming soon?)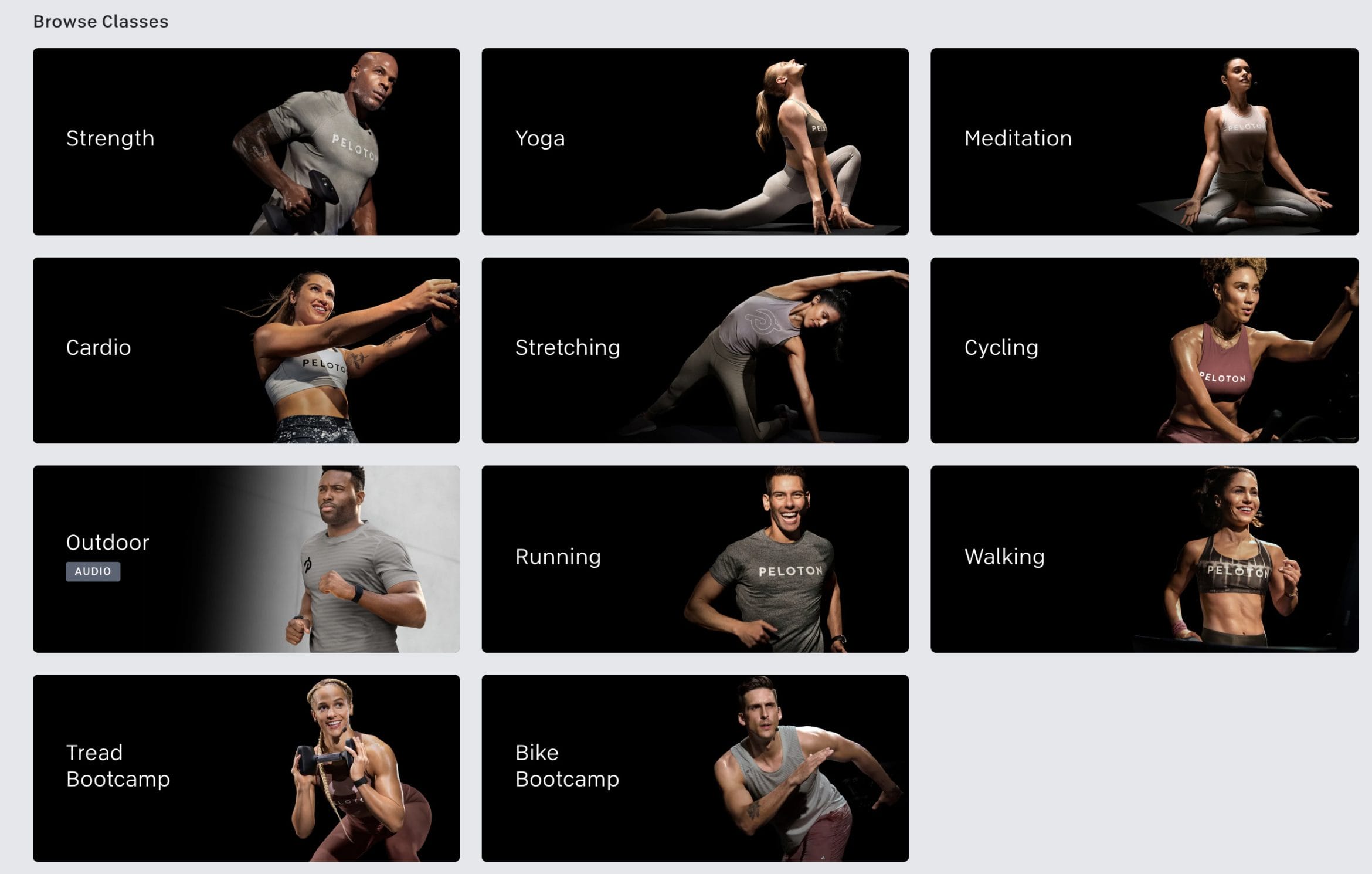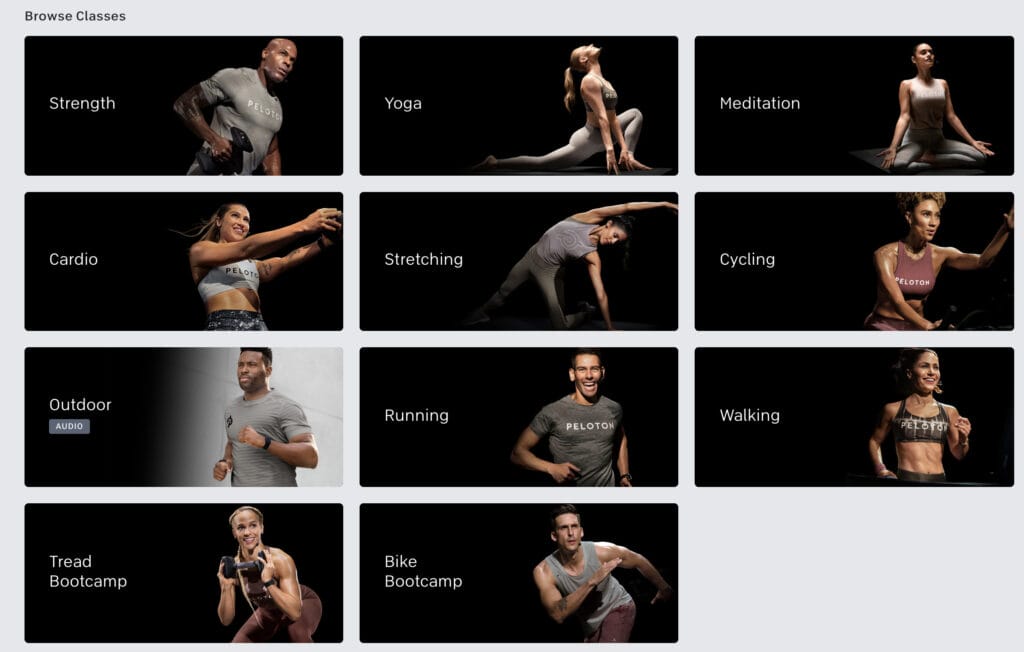 A side benefit of this means that you should now be able to have separate PRs (personal records) for bike bootcamp classes as well, as you can with other top level categories. This now makes 11 top level categories available on the Peloton platform:
Bike Bootcamp (New)
Cardio
Cycling
Meditation
Outdoor (Audio)
Running
Strength
Stretching
Tread Bootcamp
Walking
Yoga
This change is actively rolling out and classes are still being migrated. It appears that old Bike Bootcamp classes that you took prior to today will remain counting in your cycling workout history – we've seen some accounts that have the classes updated, and even though they have taken Bike Bootcamp classes, the count in their profile is 0. This means it appears that your number of cycling classes will not decrease because of this change (if you had taken Bike Bootcamp classes). Unless they update it later in the day, only new classes taken from today forward will count in the "Bike Bootcamp" bucket of your profile. UPDATE: – Peloton confirmed this via email today – "Now, you can track all of your major milestones for Bike Bootcamp. These new changes won't impact your current class count. Moving forward, Bike Bootcamp will be counted separate from cycling classes."
Along with the change to a new category, Peloton is also launching live Bike Bootcamp classes (previously they were all launched straight to encore or on-demand). The initial schedule looks like they will have one live Bike Bootcamp on Monday, Wednesday, and Friday, although that schedule could change at any point.
This follows a common approach Peloton takes. Peloton's newest workout type, Barre, is found within the Strength category of classes. If & when Peloton decides there are enough classes (and we've been told more will be coming in 2021), maybe Barre will be it's own category, but until then, you just need to know where to look.
---
Want to be sure to never miss any Peloton news? Sign up for our newsletter and get all the latest Peloton updates & Peloton rumors sent directly to your inbox.