Update – It has now been announced that Peloton & lululemon have settled their remaining lawsuit.
Peloton's lawsuit against lululemon – which they preemptively filed last year after receiving a cease and desist letter from lululemon – was dismissed yesterday.
As a refresher, though lululemon and Peloton previously partnered for apparel collaborations, Peloton launched their own private label line, Peloton Apparel, in September of 2021. As part of this, Peloton terminated their relationship with lululemon. At the time both companies maintained that the ending of the relationship was amicable. Yet just two months later lululemon sent Peloton a cease and desist letter claiming that five Peloton products were infringing upon lululemon's design patents.
In anticipation of a lawsuit from lululemon, Peloton filed their own lawsuit in November of 2021 seeking a decision that not only are their products not infringing upon lululemon's patents, but that lululemon's patents are invalid.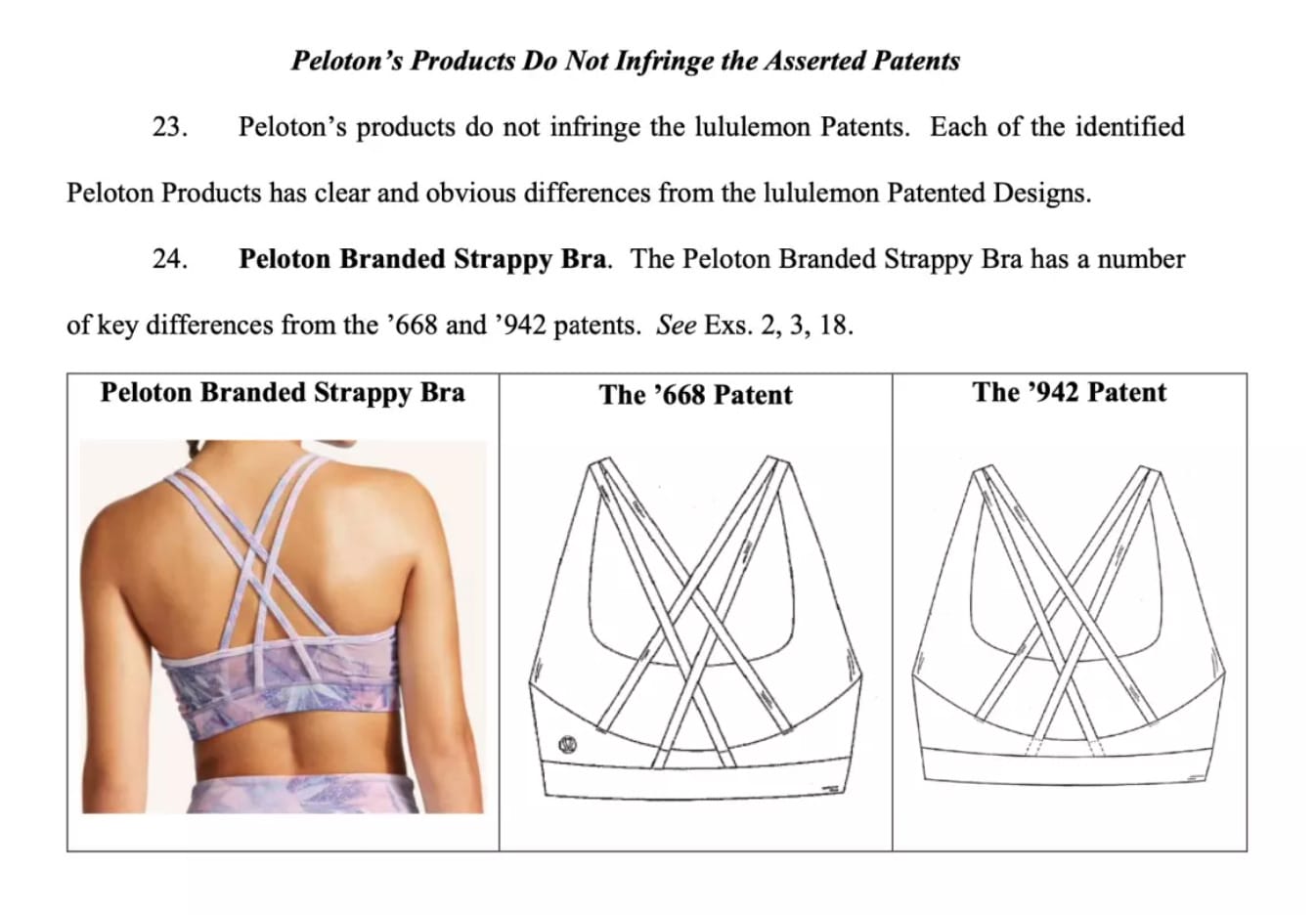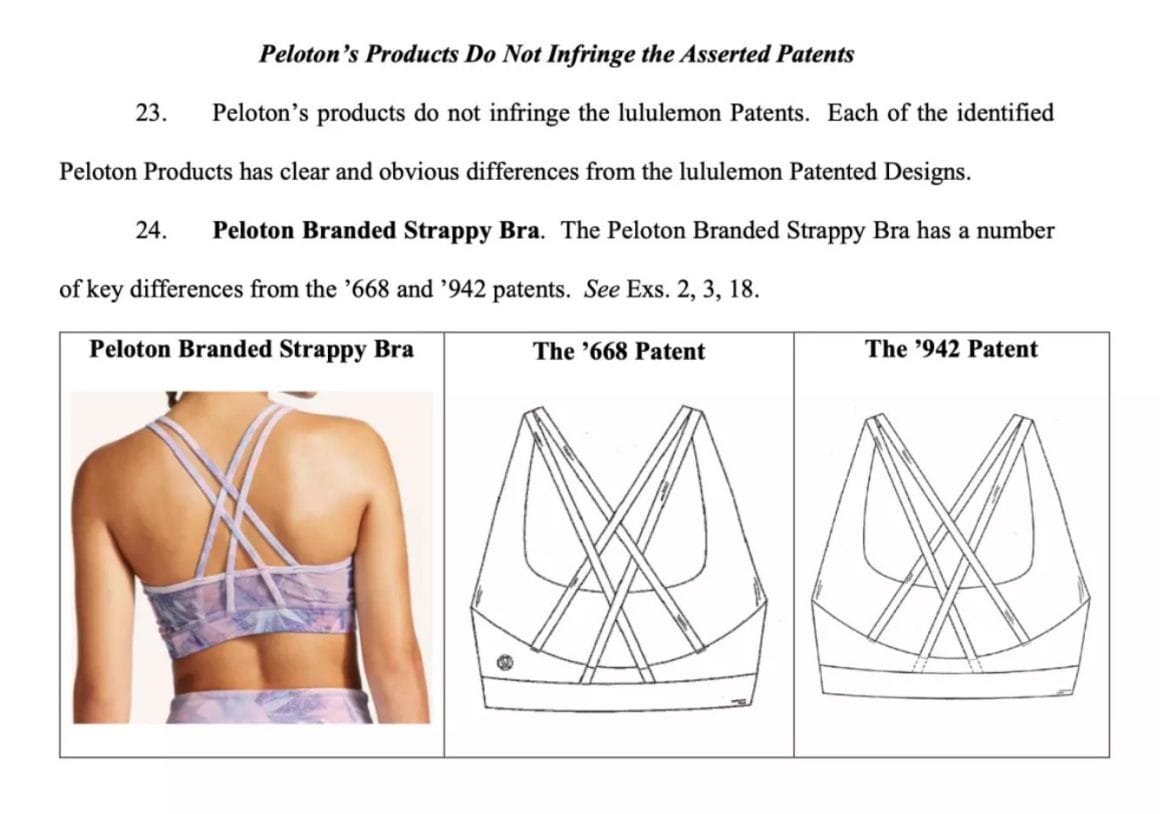 Only days later, lululemon filed their own lawsuit against Peloton, as they indicated they would do in their original cease and desist letter. There are five products lululemon argues are infringing upon their design patents:
Peloton Branded Strappy Bra
Peloton Cadent Laser Dot Leggings
Peloton's Cadent Laser Dot Bra
Peloton Branded High Neck Bra
Peloton Cadent Peak Bra
This week, a judge dismissed Peloton's lawsuit, declaring that it was "clearly an anticipatory action that warrants dismissal." Bloomberg reported additional details on the ruling:
"While the cease-and-desist letter did not include a filing date or a specific court for filing suit, it did clearly inform Peloton of the intention to file suit in federal court," the judge said. "The cease-and-desist letter also specified the causes of actions lululemon would pursue — patent and trade dress infringement and trade secret misappropriation — and provided a deadline — November 19, 2021 — by which Peloton needed to comply with its demands before lululemon brought its claims to court."
The dismissal of Peloton's lawsuit against lululemon means that lululemon's lawsuit against Peloton will likely move forward.
You can read more about this latest development from Reuters, Bloomberg, and a number of other outlets.
---
Want to be sure to never miss any Peloton news? Sign up for our newsletter and get all the latest Peloton updates & Peloton rumors sent directly to your inbox.