This morning, Peloton "relaunched" their Peloton apparel brand through their latest fall collection. This had been teased earlier this week.
There is a dedicated landing page for the relaunch, giving an overview of the new collection:
Introducing Peloton Apparel. Our all-new apparel line is built to move, designed for style and inspired by you. Wear tested by members and instructors alike, our all-new line is expertly crafted to fit the flow of your every day. Walk out or workout knowing that each seam, strap and stitch has been tested and developed for your ultimate wear experience.
Peloton also put out a press release about the new collection, which covers more about the focus on their own private label.
Peloton first began selling apparel in 2014 as a direct response to Member demand and has historically dropped seasonal and cultural collections in collaboration with a number of brand partners. Today marks the brand's first launch where the majority of the collection features items from Peloton's private label line.


"I couldn't be more thrilled to officially launch Peloton Apparel, a brand that has been influenced by our amazing instructors and at its core is centered around supporting our Members," said Peloton's VP of Apparel, Jill Foley. "With each collection, we're offering reliable pieces that support your sweatiest days, your busiest days, your rest days and beyond. Our goal with this brand is to enhance our Members' lifestyles, not just one part of their day."
Peloton also shared they will have their own different type of pieces going forward
Peloton Move Mission – Our Move Mission pieces are the perfect fit to bend and twist through your day. Mission is a mid compression interlock featuring quick dry technology with a buttery soft finish, these pieces comfortably hug each curve of your body in style.
Peloton Pima – Designed to stretch and meant to style, our new Pima pieces give you the perfect coverage. It's that soft stretch jersey in a premium supima cotton blend that creates the breathability your body needs.
Peloton Agility – Made for those who need some extra flow, our Agility pieces are one of our most comfortable and breathable garments. Agility is a performance jersey knit with a high twist yarn that is lightweight, breathable and soft to the touch. These pieces are ready for any move.
Peloton Essentials – Flow effortlessly in these cooling, unrestricted Essentials garments. Essential is a light compression interlock for those who love the feel of a luxuriously soft and silky fabric with the added benefits of extra stretch and quick dry finish.
Peloton Output – Our all-new Output pieces are everything you want in innovation. Cut in a 4-way stretch moisture wicking fabric and styled for any activity, these pieces let your body breathe with every movement.
Peloton Striving – Designed to move with your body no matter the activity, our new Striving pieces are the perfect fit. Lightweight and quick drying with extra stretch, you can work out or walk out in style.
Peloton Speed – Made to comfortably move with every workout, our new Speed pieces are made in a 4-way stretch moisture wicking fabric styled for any and every body type.
Moving forward, expect each drop to have items from each of the item categories above.
The press for this apparel drop included a teaser video to go with it. Thankfully, we know from it that this new collection is suitable for boxing classes.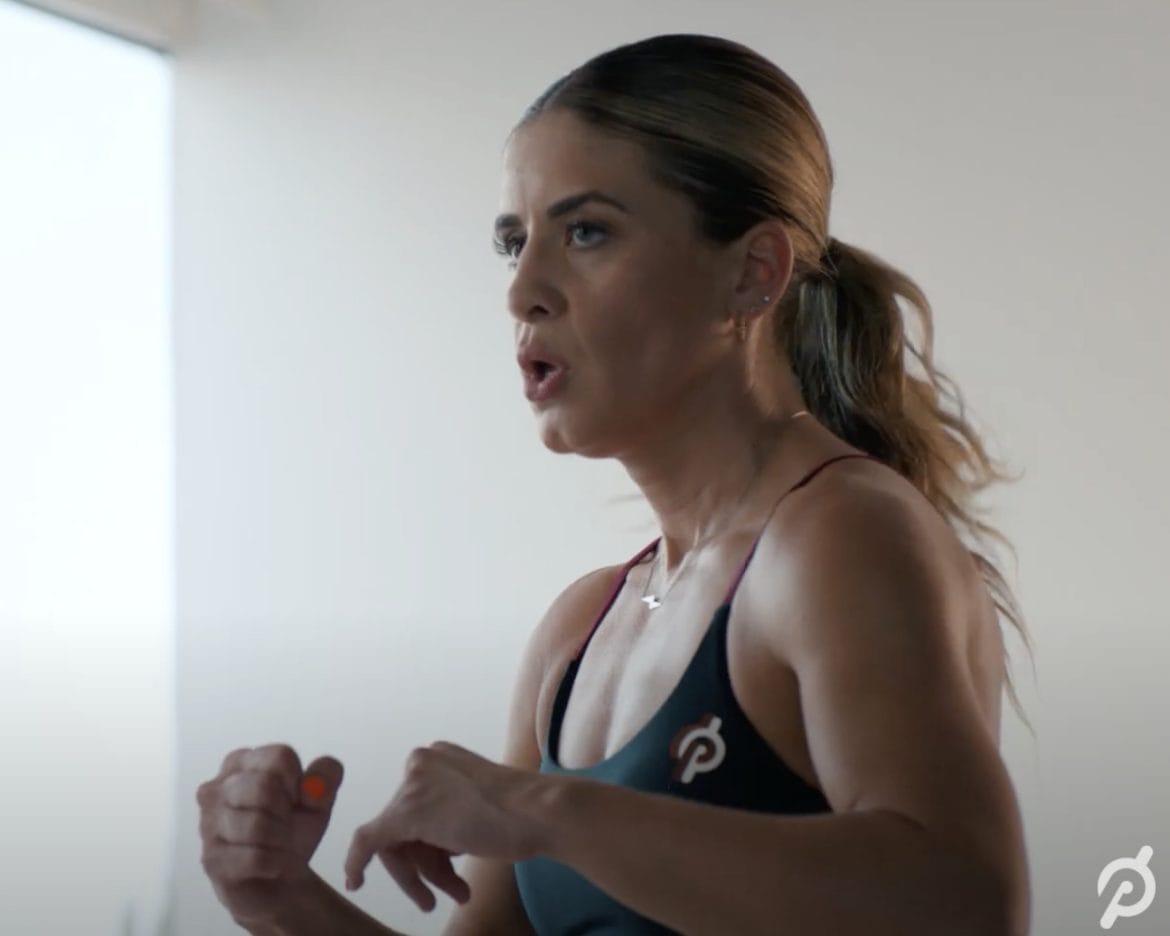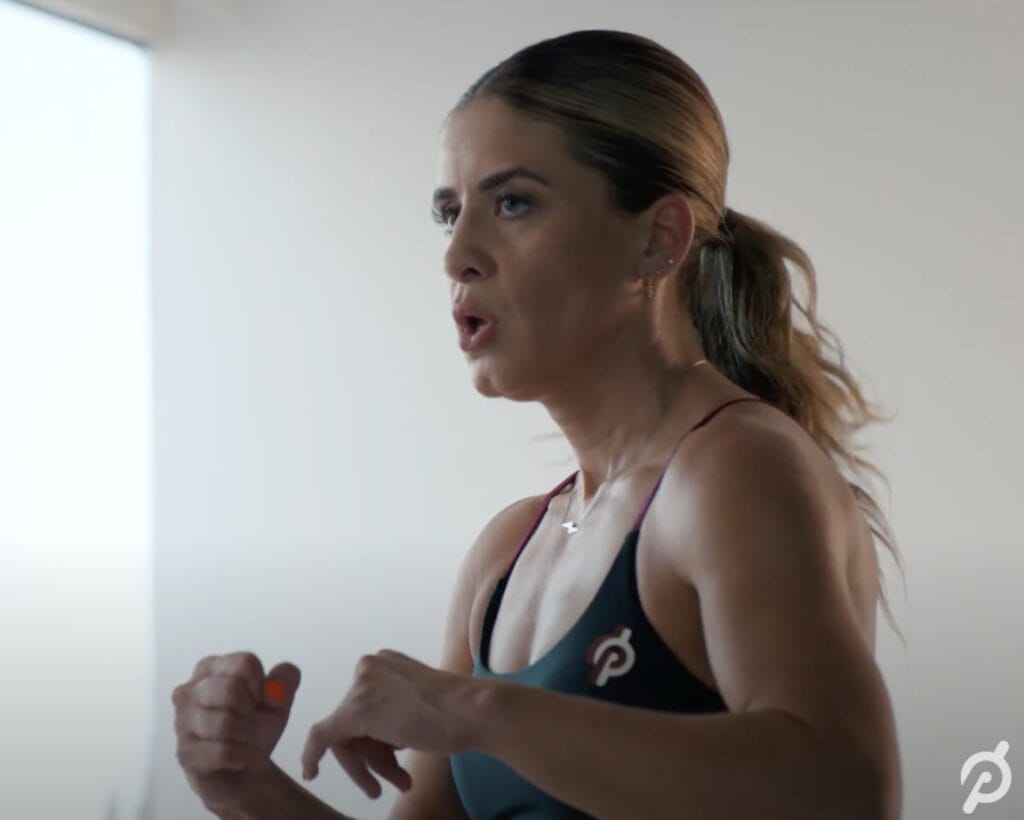 ---
Want to be sure to never miss any Peloton news? Sign up for our newsletter and get all the latest Peloton updates & Peloton rumors sent directly to your inbox.